Presenting the largest cruise to arrive in Asia, Voyager of the Seas! It has a total of 15 Decks, weighs 138,000 tonnes and it's 311 metres long. If you have the perception that cruising is B-o-r-i-n-g, then you're wrong. (Different story if you have sat Star Cruise :x) You can find lots of iconic features on this cruise like rock-climbing wall, basketball court, ice-skating rink, mini-golf course and many, many more. So, no worries! You will have plenty of things to do while on board.
My family was very, very fortunate because we were the FIRST group of people to step into Singapore's International Cruise Terminal located at Marina South Pier and FIRST batch of Singaporeans to board the Voyager of the Seas! Yay!!! And if you are reading this post, then you are probably the first few Singaporean reader to get some inside scoop about this ship!!! :) (Nah, I'm joking~)
Marina International Cruise Terminal
Welcoming banners everywhere!
Cutie granny coming with us too!
YES. THIS IS FOR REAL. THEY WERE INTERVIEWING MY SIS AND HER BF! HAHAHA!
Breakfast Buffet before boarding
"We are NO. 1" was written on that blue finger thingy.
Finally, we board the Voyager...
This is it! The majestic cruise!
Location 1: "La Scala". A Theater for guests to watch live performance and 3D movies.
One of the many bar/lounge at Deck 4.
Was only allowed to check into our room at exactly 1pm.
The toilet that has enough space for only one.
Two single Beds!
Sharing room with my granny~ :)
Was wearing this flat throughout the entire trip
Location 2: "Shipshape Center". Gym + Jacuzzi + Steam room.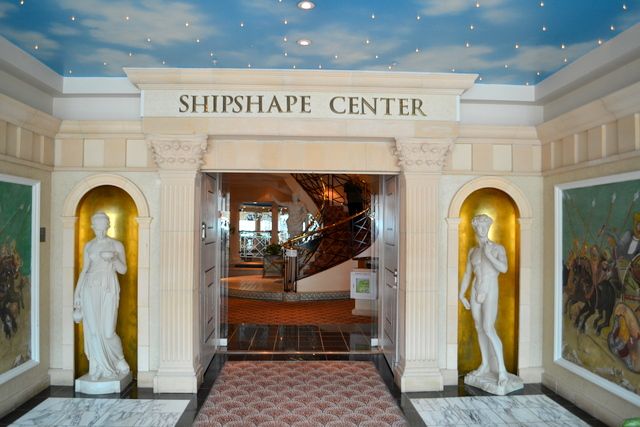 My granny would be superb delighted when she found a place to sit.
Trying to pose like the artwork and my granny just s-t-a-r-e-d.
Anyone wants to go for a tan?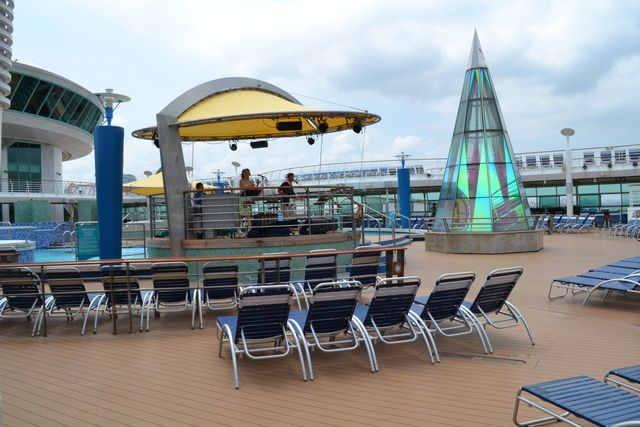 Live band performing near the Outdoor Main Pool
Main pool and some whirl pools.
Someone trying to be funny uh!
Lunch at "Windjammer"
Location 3: "Windjammer". A buffet style dining place.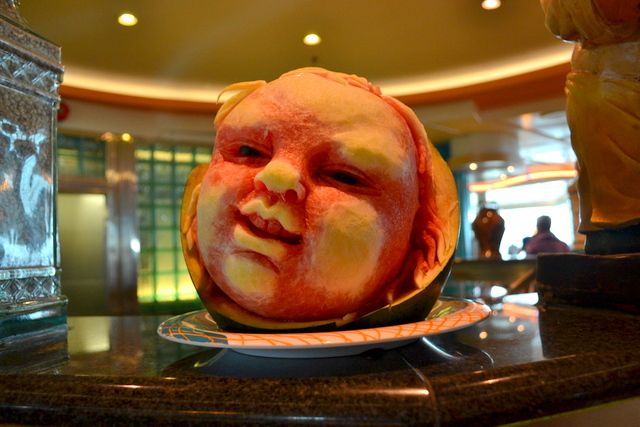 Girl-Edition Chucky. Creepy~
Decoration made out of food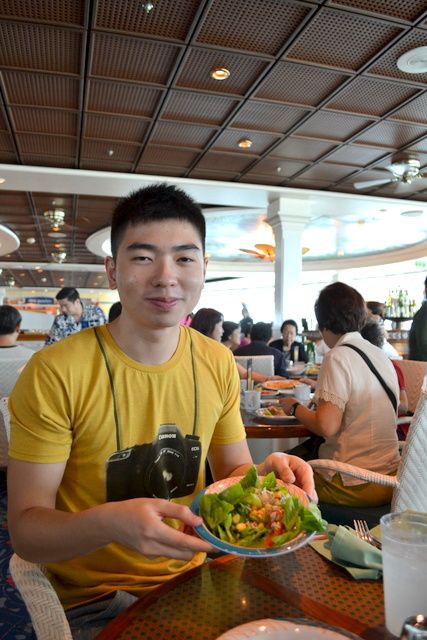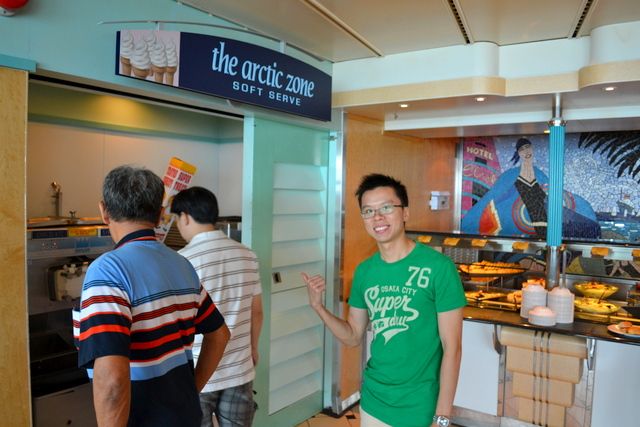 Arctic Zone stands for... Ice-Cream!!
Best ice-cream maker in our family
yea. The strawberry one looks pretty weak beside the chocolate ice-cream
Soft serve chocolate & vanilla ice-cream in a cone was damn good!!!
Found a cute bar with golf ball seats!
Basketball Court at Deck 14
Time for some 'intense' ping pong game!
Team 1: Mum and Brother V.S
Team 2: Sister and Edmund
I'm the substitute for my sis! Just laughing away while my mum played.
Granny smacking some statue's ass~ (I asked her to do it... )
Spotted the rock climbing wall!
Whole family trying out the mini golf.
And he scores!
Boys having fun, girls just sitting around.
Next activity, Basketball!
Location 4: "Royal Promenade". The shopping street/Orchard road on the cruise.
A pub for guests to catch soccer or whatever matches.
Casino Royale. No explanation needed.
24hrs Cafe Promenade.
Location 5: "The Vault". A place for party people!
Small Dancefloor/KTV stage.
For drinkers to chill
Look at this Grand stairway.
Location 6: "Casino Royale". You no need to pay 100 bucks to get into this Casino.
Place your bets people!
Imagining that she has hit the Jackpot.
Can even find treasures and gold coins under your feet.
This came in handy when you are really new to the cruise.
Doors to food heaven
Location 7: "Carmen" Dining Room. The usual dinner location for all guests.
To Be Continued...
[[SIGNING OFF]]