It's our dear Zong Xiang birthday yesterday! According to him, he never had surprise birthday party before? So... hoped that he enjoyed his birthday yesterday! : )))  
NYP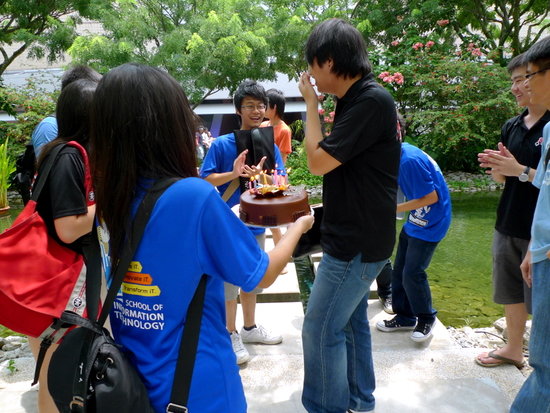 Surprised by his Freshmen. The advantage of being an OGL, I guess. :P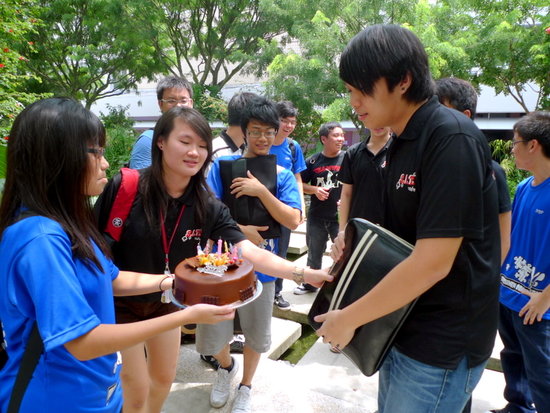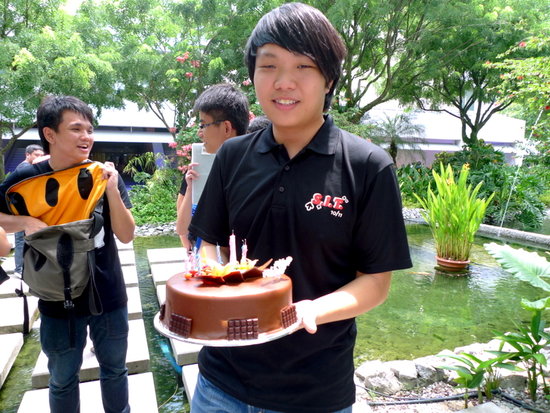 The Birthday boy!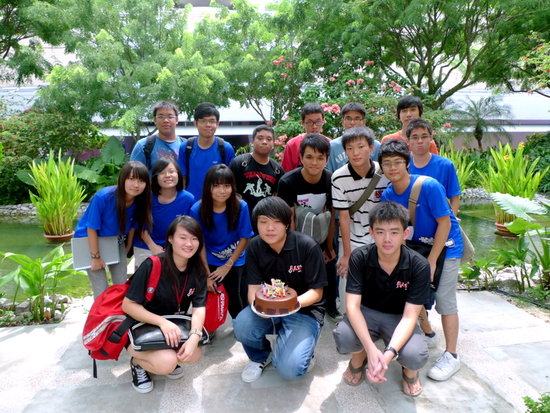 Luckily for ZX, he got  a group of good and kind freshies!! 
Cineleisure(Some Jap Restaurant)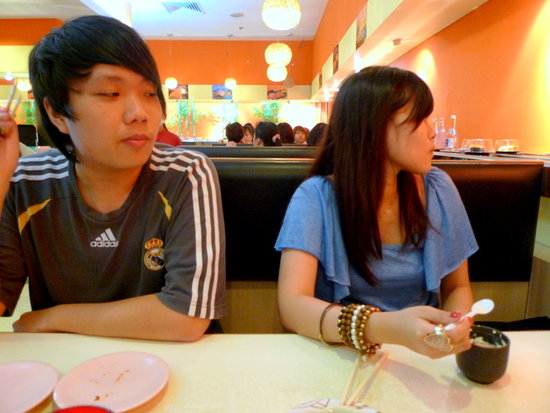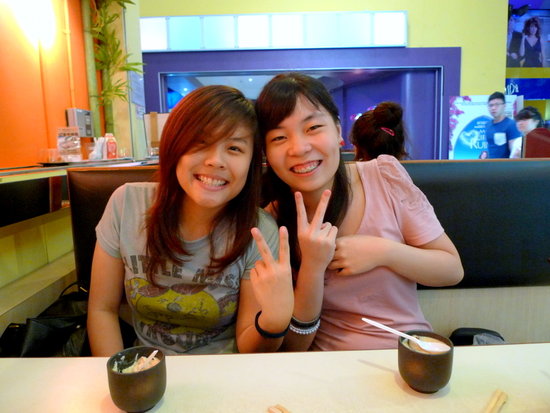 Raw Prawns! (Replacement for Sashimi) They had no stock on that day! What a pity...  
A Mudpie for Zx! Special right? Adeline and Yuwon went to Coffee Club to buy it. And when they reached there, they were short of 17  CENTS! What is wrong with the supervisor?! Cannot even get over with 17cents. So they had to run to a UOB atm to take out cash... ... -.-  
Make a wish, Make a wish~ 
Watched "Kick Ass" after lunch without Ade (She watched it already). Cine's security super strict. They will check all IC no matter what. (By the way, the movie is M18).  
It's funny, violent and crappy. Hahaha! You would say "What the hell?!" after watching this movie, like me! The hit girl is like the best among all?! A little brutal girl who did chop off one of the bad guy's legs... 
Orchard Central (Coffee Bean)  
My pure Vanilla. :D 
His present! A Fred Perry Bag. 
The timer burst shot, Fail.  
High-speed burst shots below.
I LOVE it when there's lots of unglam photos! :p
We were there for an hour? Talking and crapping about results. Anyway, Happy 19th Birthday to Zong xiang again! Hope that he will have his WISH would come true~ :P  
[[END OF MESSAGE]]