Hwee Teng and Wenlin actually plan to go to the Stadia to swim only but then... We ended up playing wii too with krystle!! :) [It's a Wednesday post]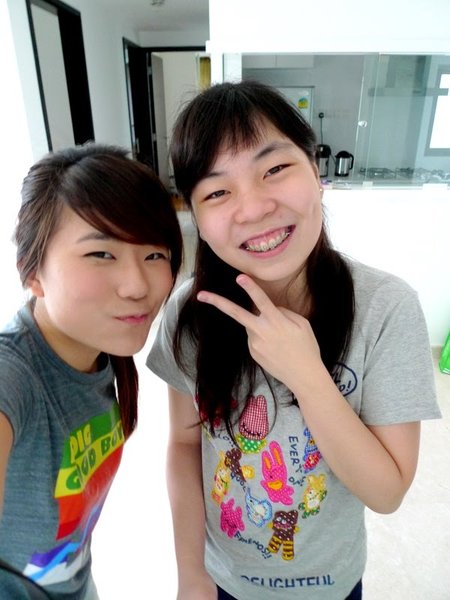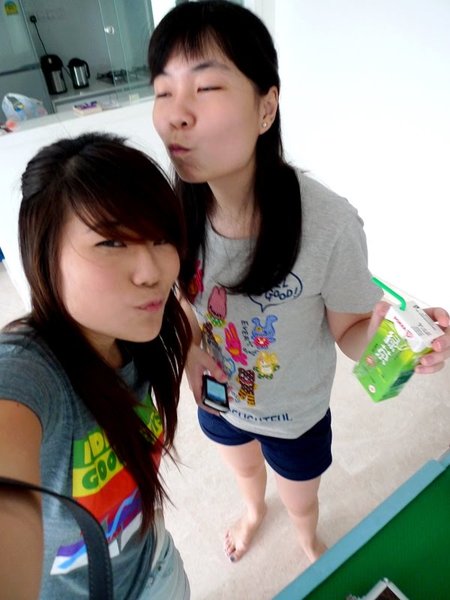 Yep! Me and krystle were settling down at my new house/chalet first...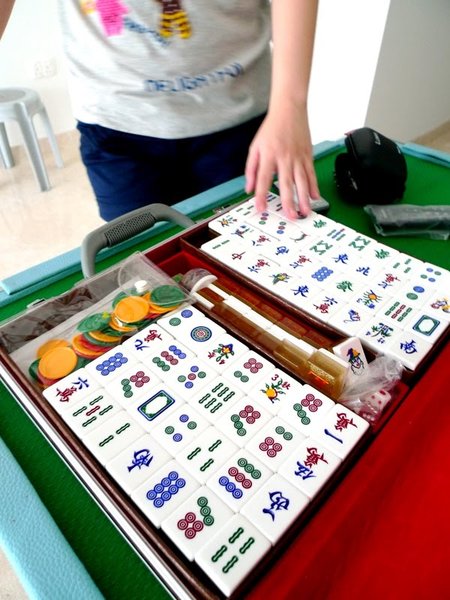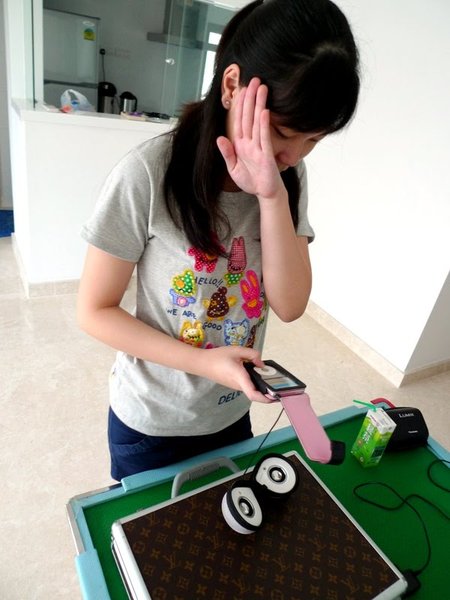 Tada! The LV Mahjong.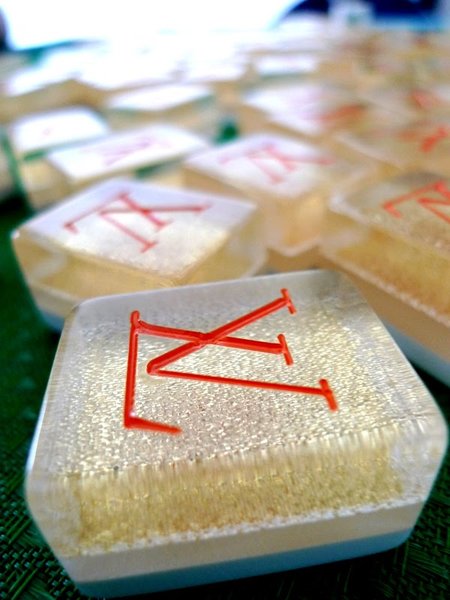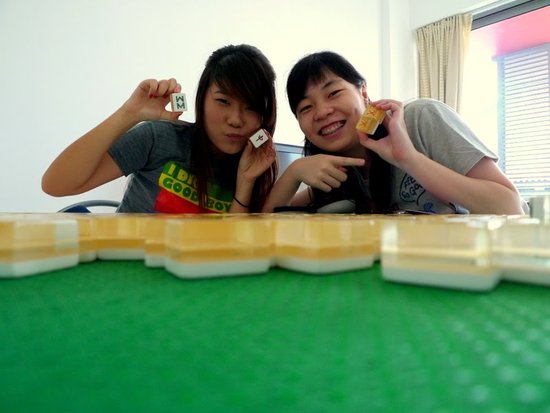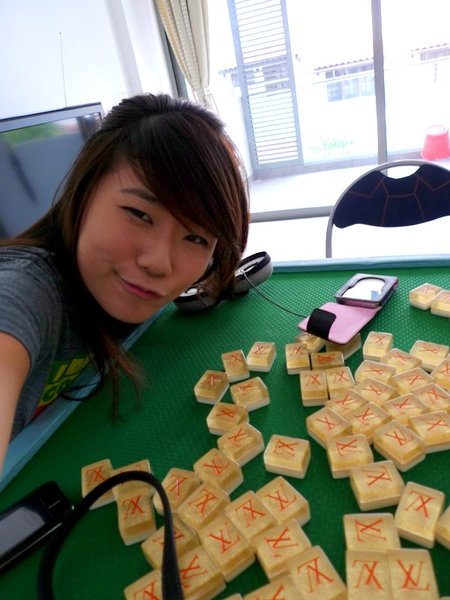 Then, the two sexy swimmers came! :D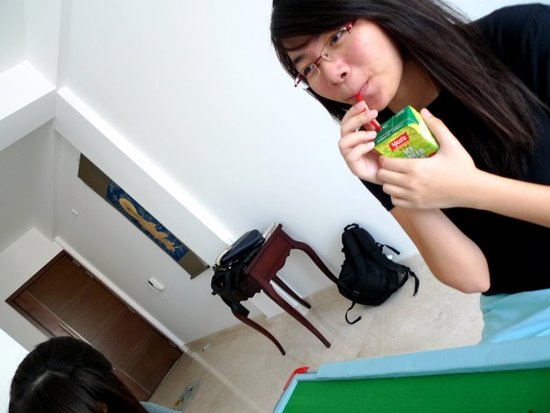 Hwee teng Gulping on the Green tea cause they walked from the bus stop to reach my house and you know... the freaking hot weather can kill.
Swim (I mean Dip) in the pool.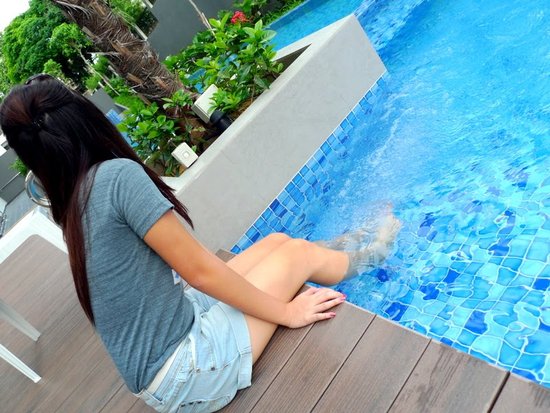 Who is this INCONSIDERATE person?!?!?! :P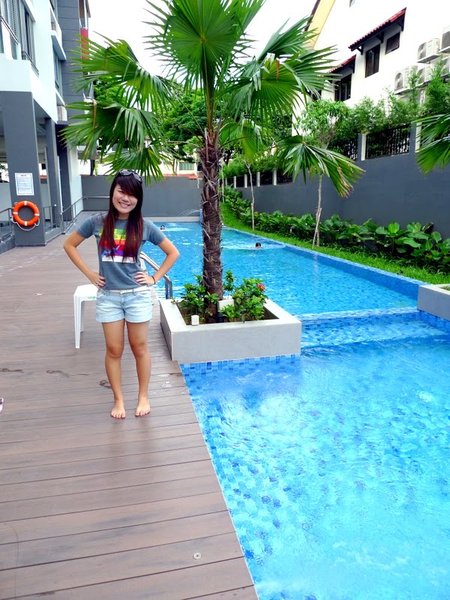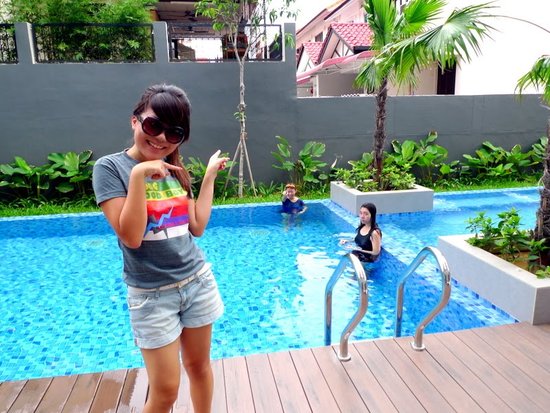 [krys pointing at the two babes & Wenwen(in the background) is actually pointing at her...]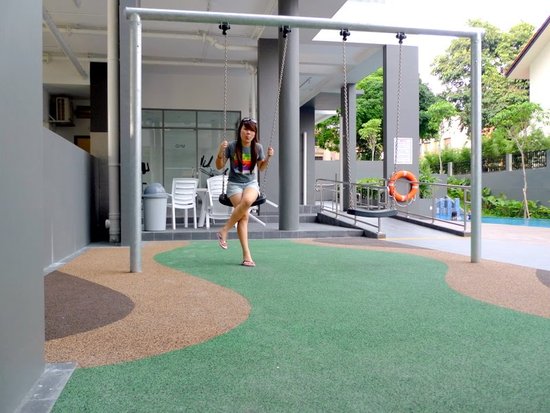 She's desperate for the swing~~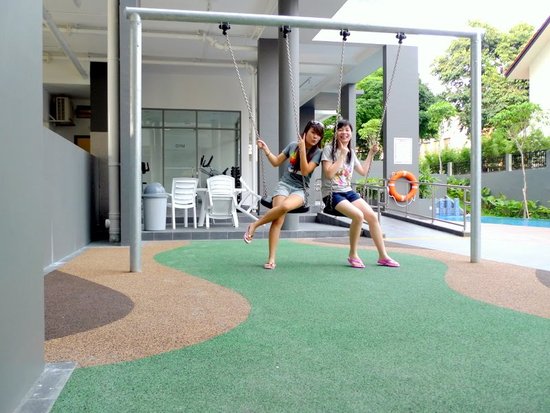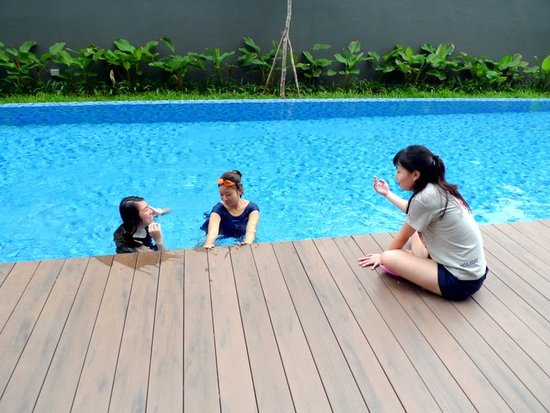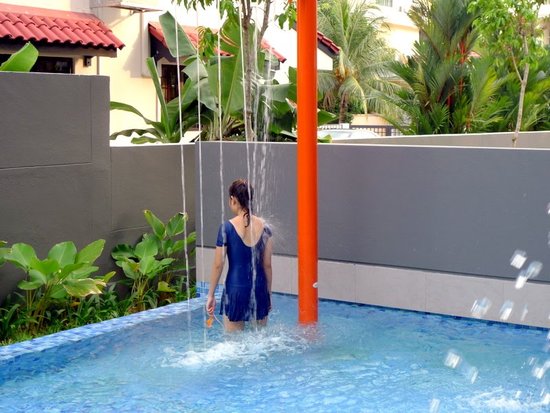 HAHA! They went to try out the childrens pool!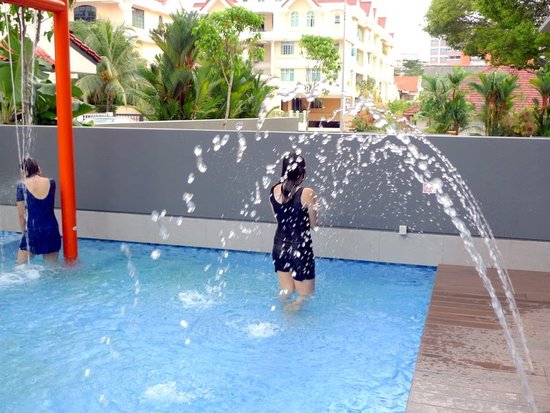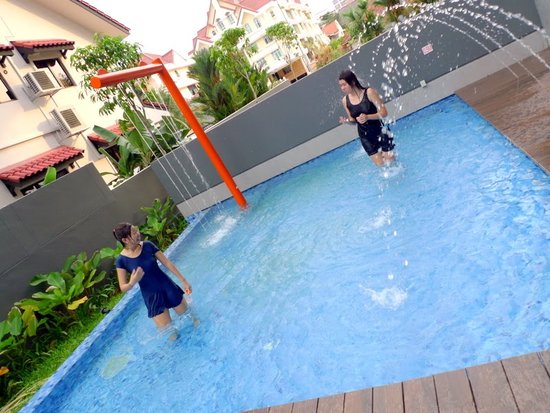 But apparently, they used it to massage themselves... -.-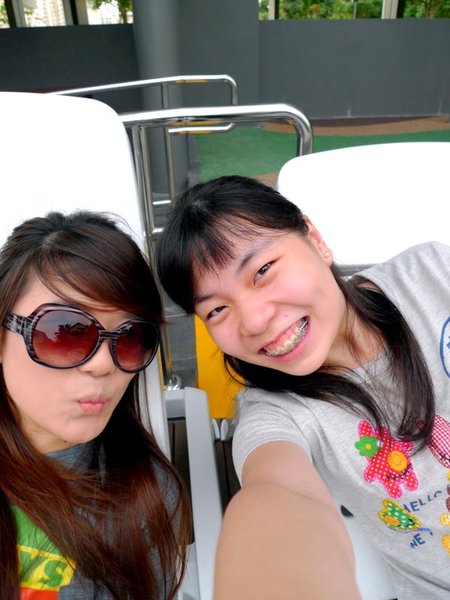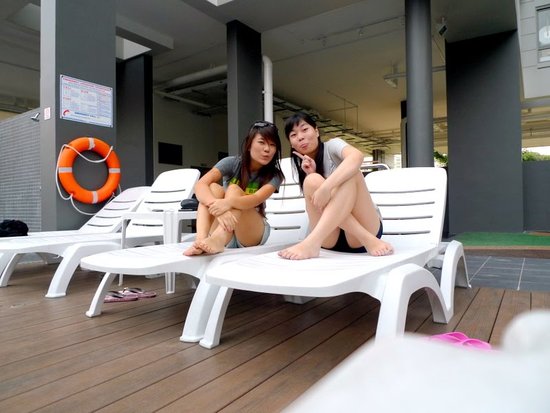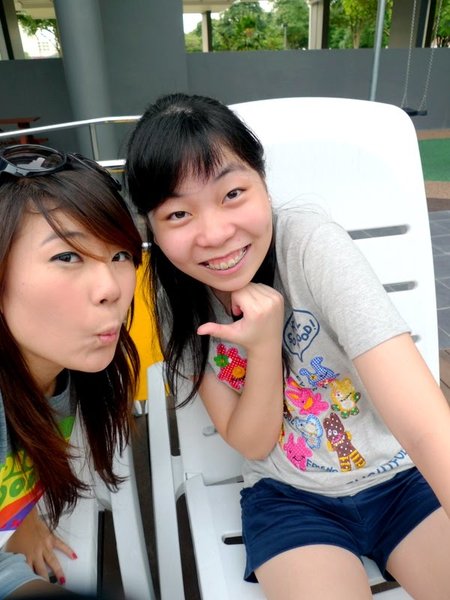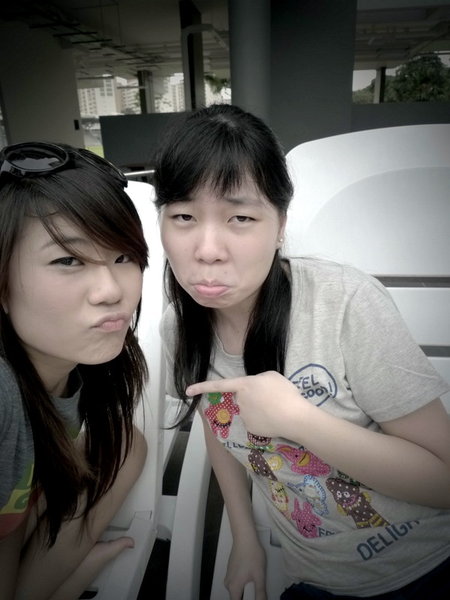 Khooo thinks that this effect makes the whole picture looks sad. Agree?!
Weird burst shots!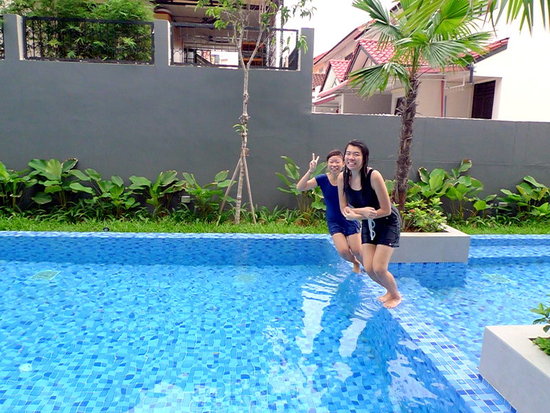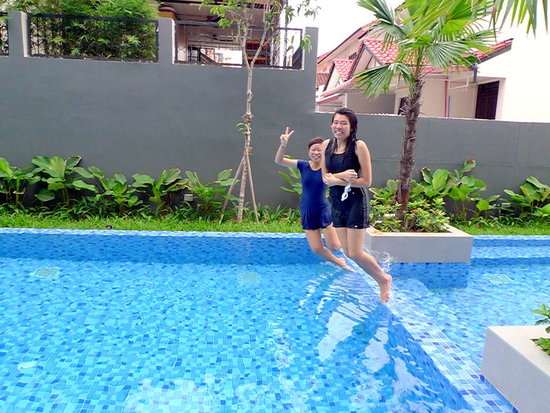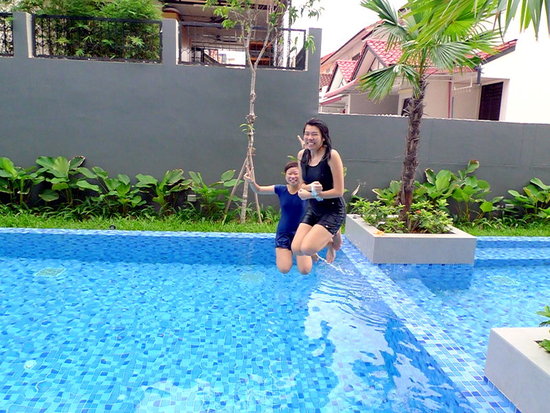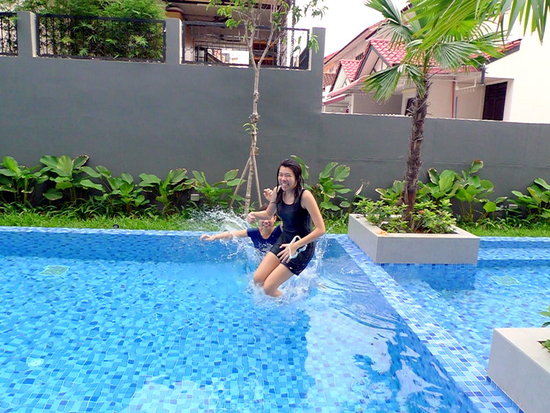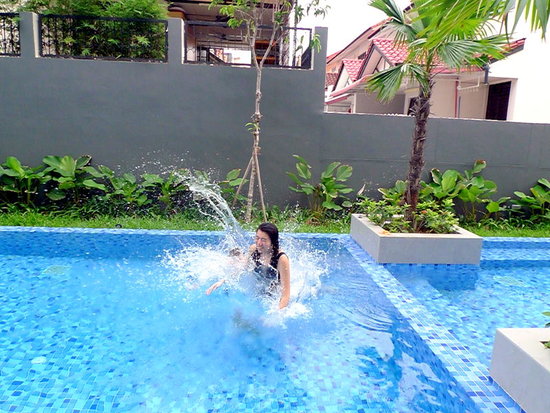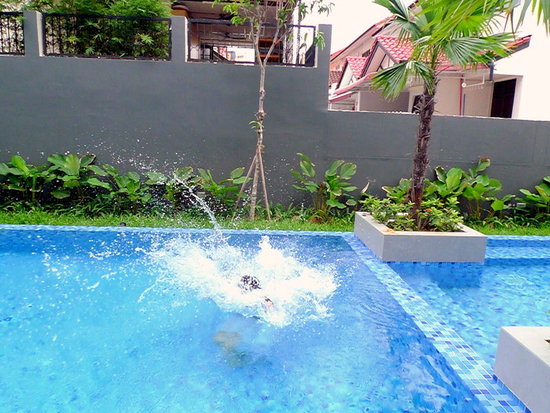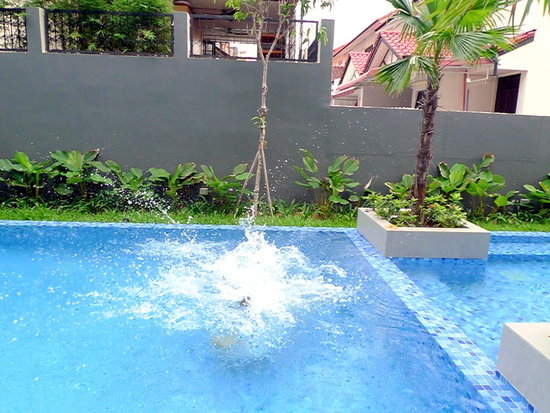 BIG SPLASH!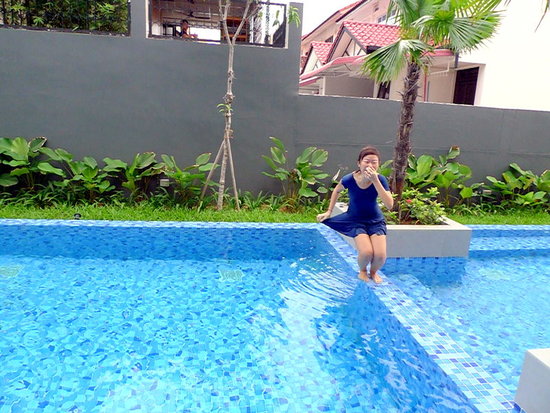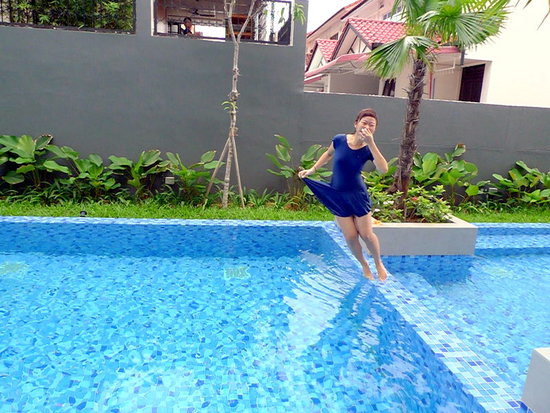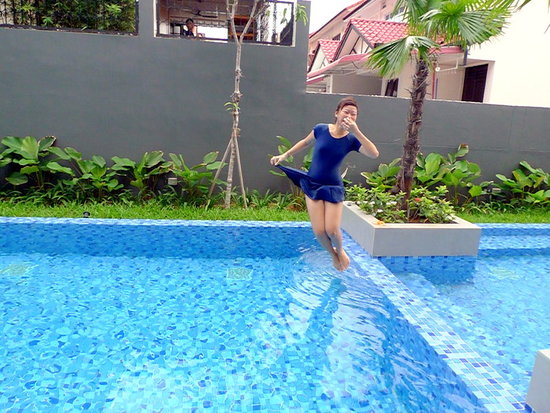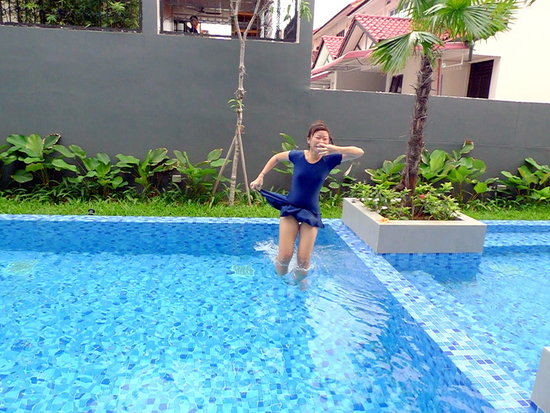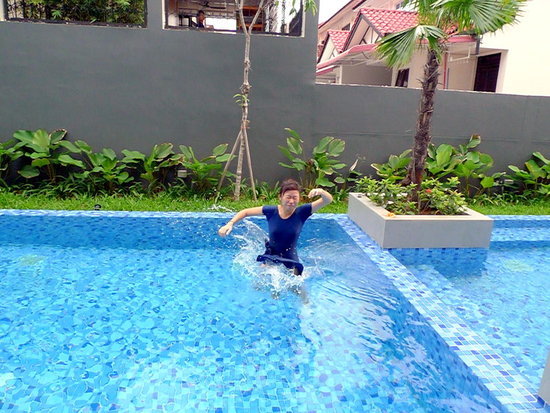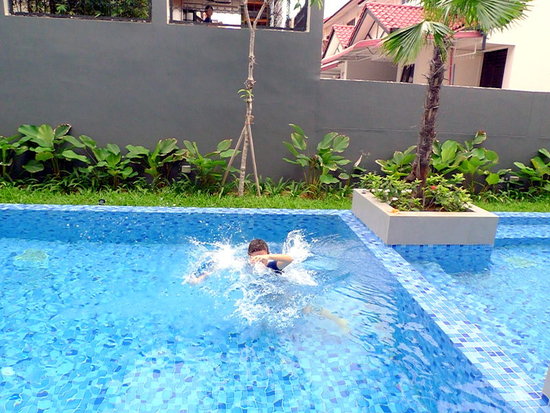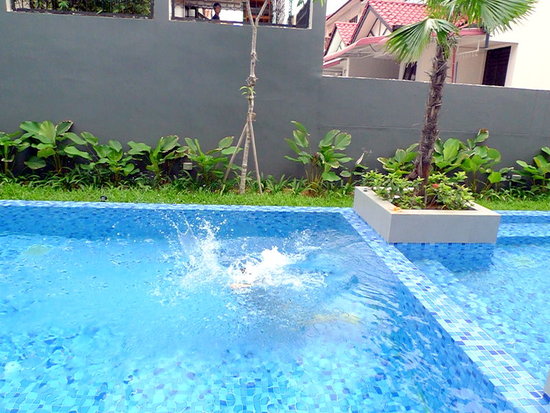 HA! She looks like shes ballet dancing before drowning! :P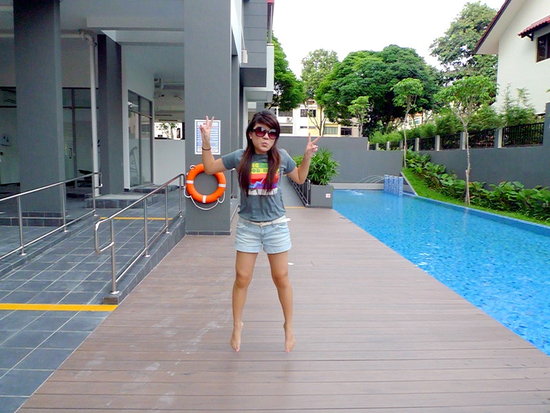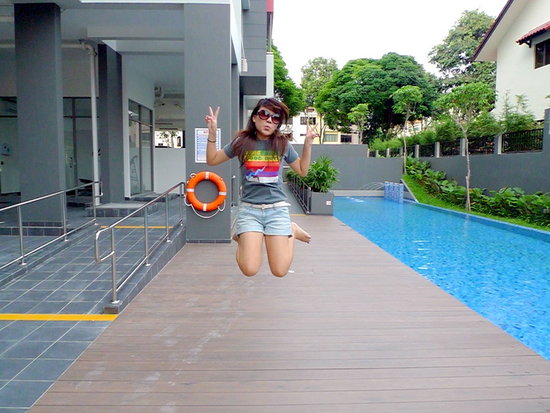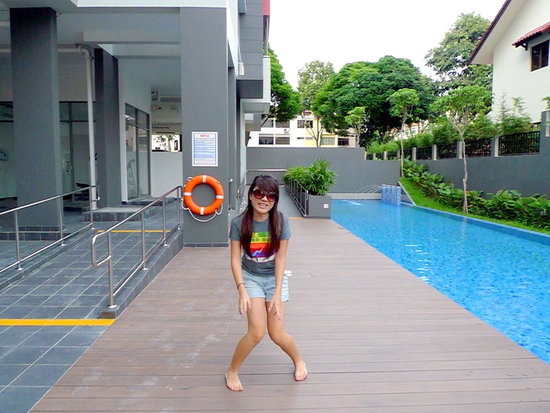 This is a good exercise for your thighs. Try it! :X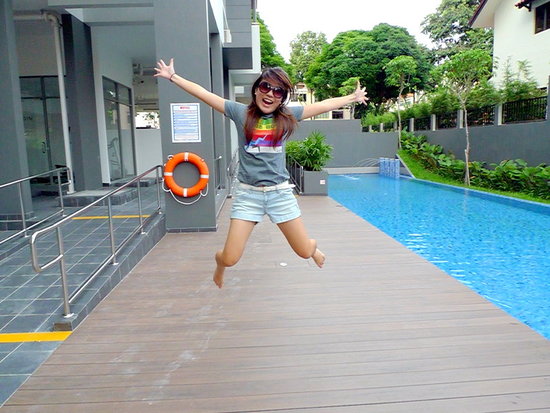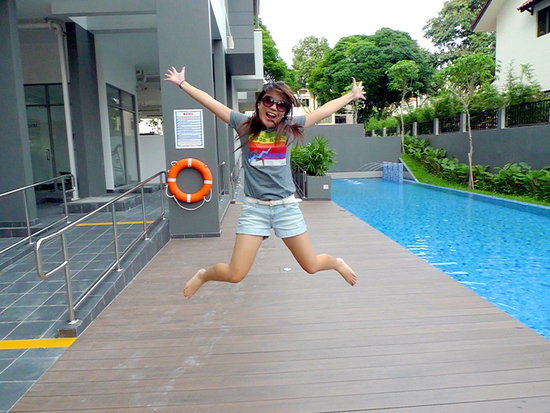 Wa~ Biatch! You look really HAPPY jumping!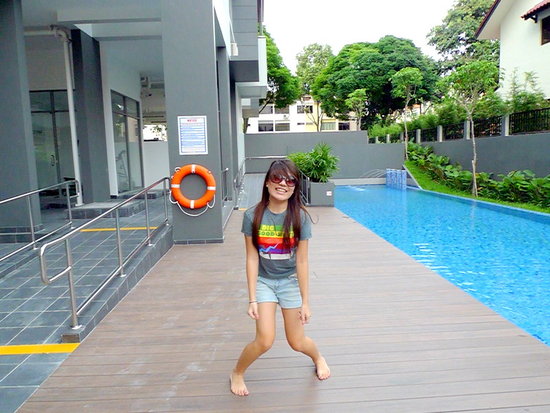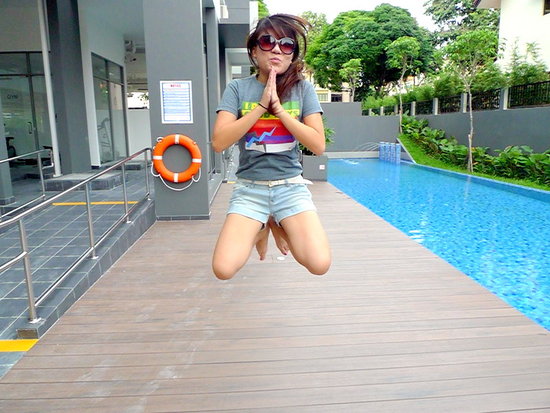 The bitchy buddha who cannot cross-legged in the air pose.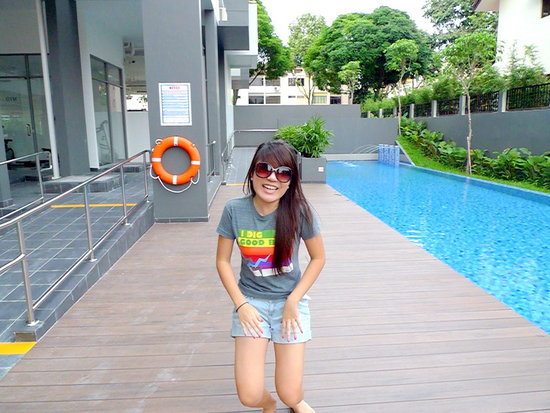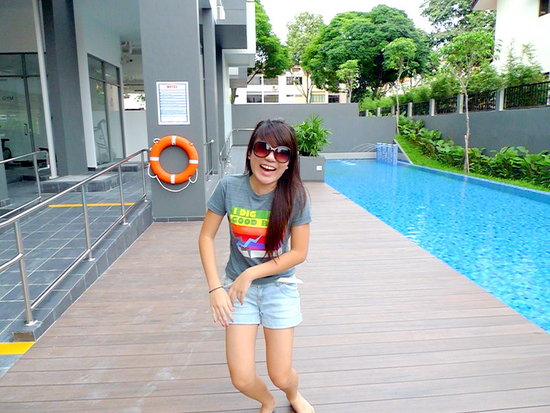 I don't know but all my burst shots photos has an ending pose which is having a really GREAT NATURAL SMILE look! :D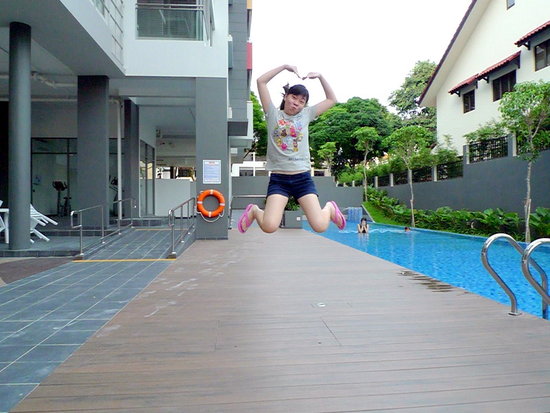 I shall only post this perfect photo from my burst shots! (Cause the rest of them are UMGLAM! De~) [LOL]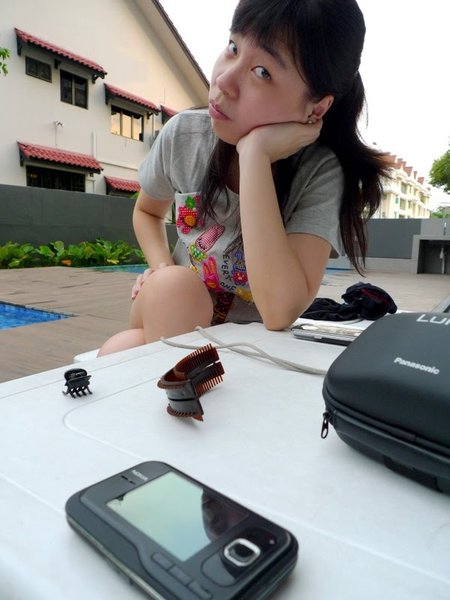 Giving biatch the "biatch, whacha doing" face. Hee!
Wait for the two babes to bath and head out to the Serangoon Garden to eat Roti Prata. Totally RANDOM right?!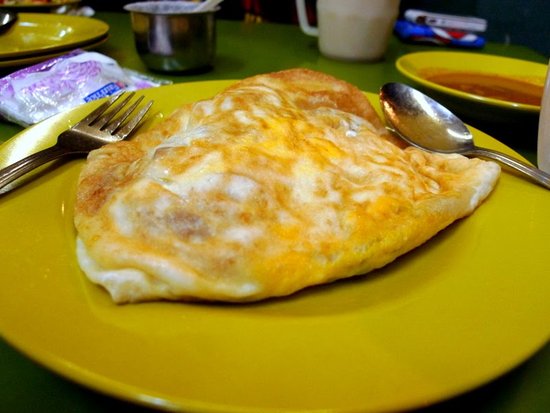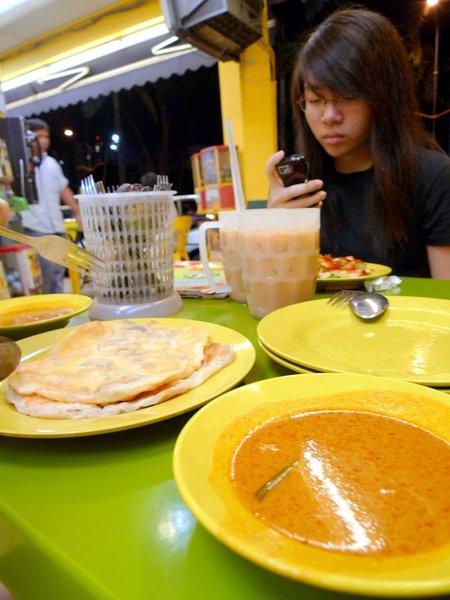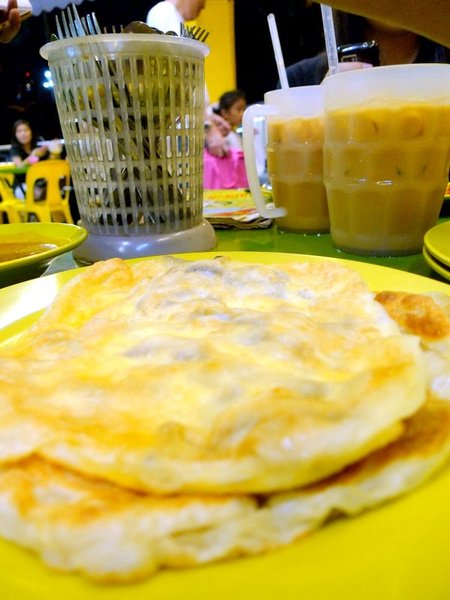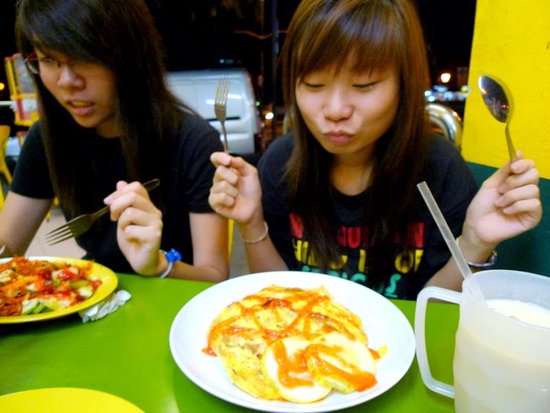 Our lovely rotis on table! Yummy!
Walked from Serangoon Garden back to Stadia. YES! WALKED! 走路! Thinking of it, I guess we were really crazy that day. It's quite FAR! My goodness... Hot like hell when we reached back. But, who cares. We carry on with our Wii! Oh ya! They were really High when we played the Dodge ball game. Especially... Hwee teng!! Haha!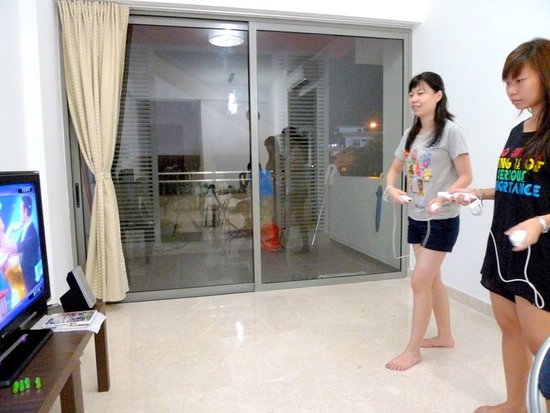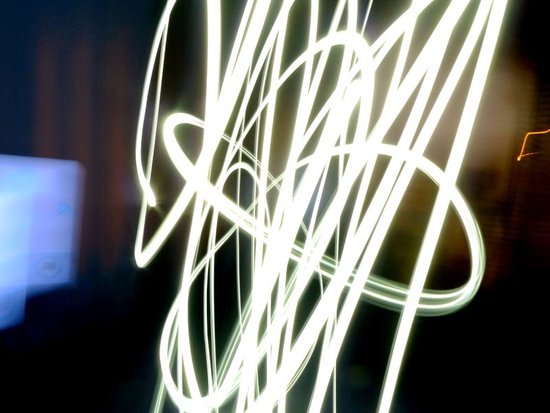 After that, we went to a CLUB nearby. See! This is the effect we did inside! Cool right?!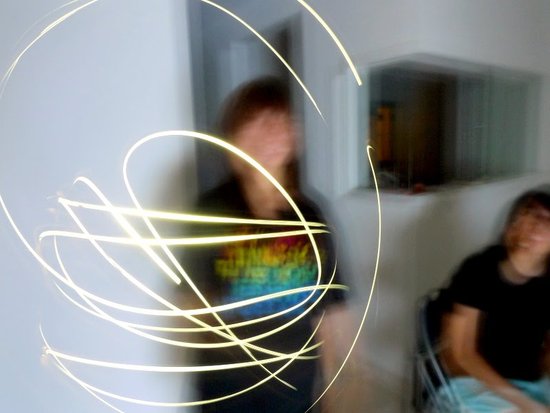 OOPS! :X
We were kinda "cheated" by the stupid dumb Iris service cause we nearly missed our 136 bus. And the uncle was cursing us cause we flagged it at the 'most last-minute moment'.... Sigh. [Whatever] Had lotsa fun though we didn't get to spend the entire NIGHT there. :)))
[[END OF MESSAGE]]