We randomly met up, eat lunch + drink our favortie starbucks at PS! :) First, we decided to eat Mos burger cause krystle was craving for it since the night before...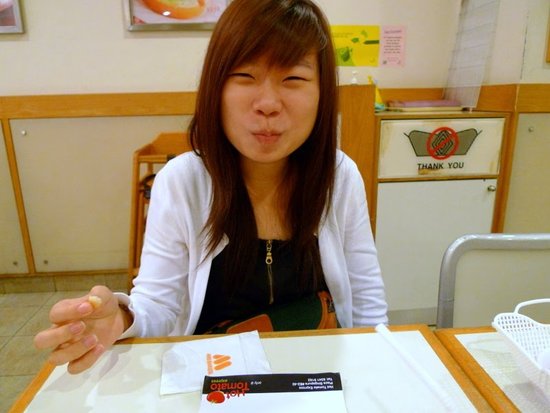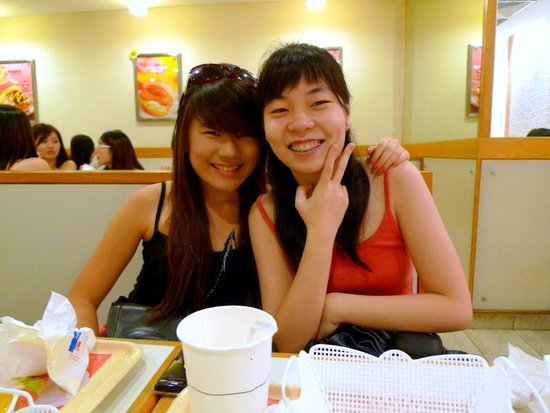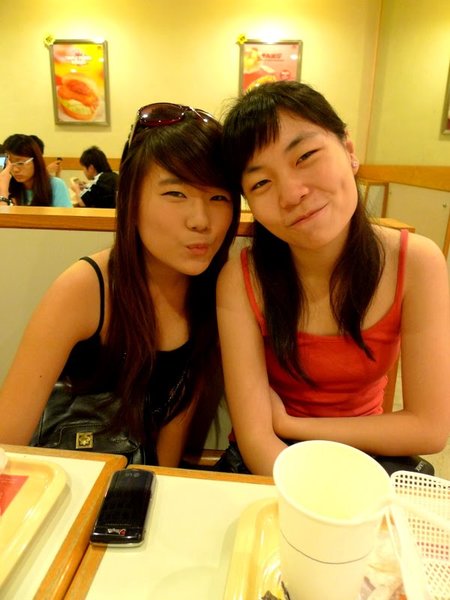 Then, Sat in the starbucks listening to music so that we can shut the man's talking who sat beside us. He's so TALKATIVE and LOUD! Trying to promote some property or whatever to another bored-to-death guy.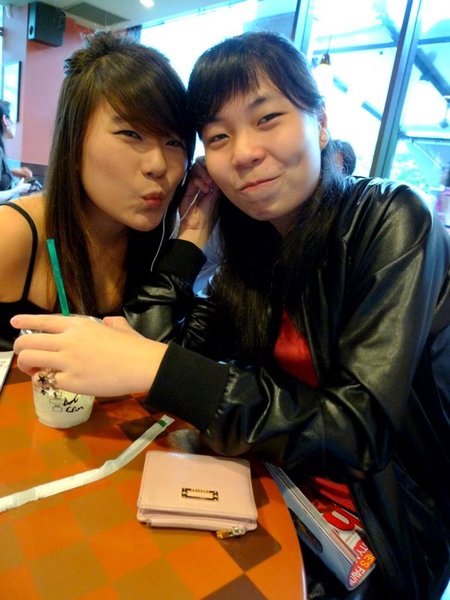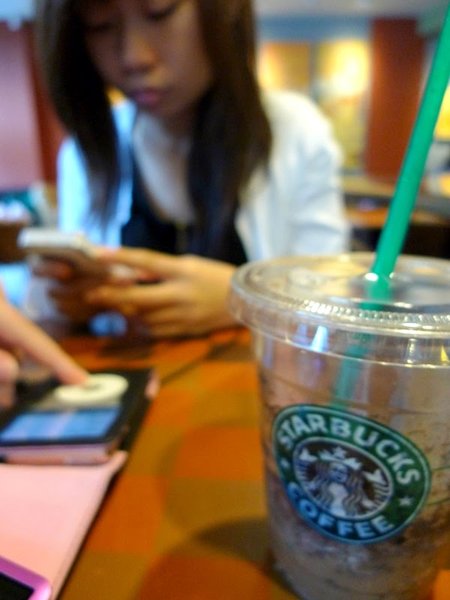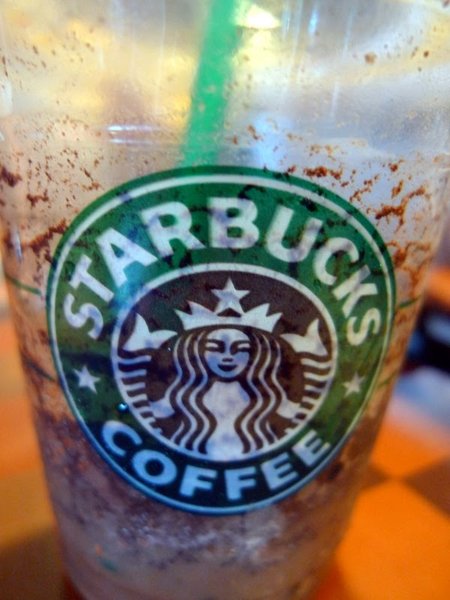 Krys's java chip!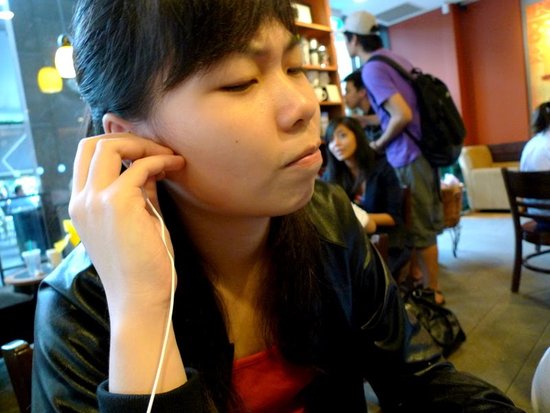 Why did I do this?!?! CAUSE I LIKE~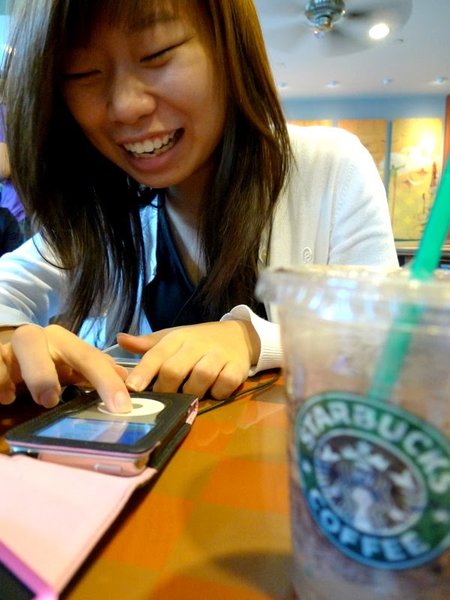 Wenlin's natural look! So PRETTY~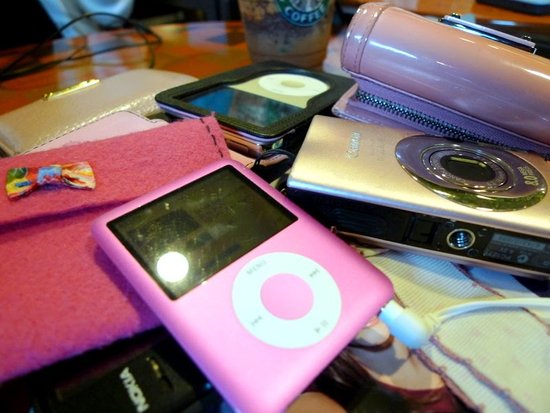 "bitch" pink stuff~
Went back to Kovan with wenlin to meet her teacher. Like one-to-one?! Me and krystle became SPIES for the first time in our life! It was DAMN FUNNY cause we were like following wenlin and her MALE teacher! There's a point whereby they stopped and me and krystle just cover our face using magazines! (you must be giving -.- face) Well... IT's FUN! After that, went to Serangoon with wenlin to visit her brother!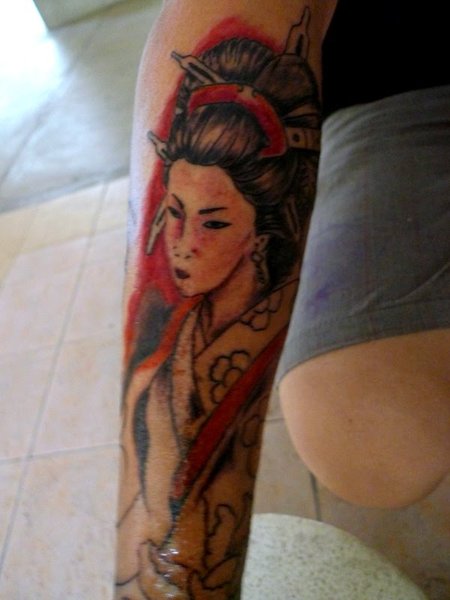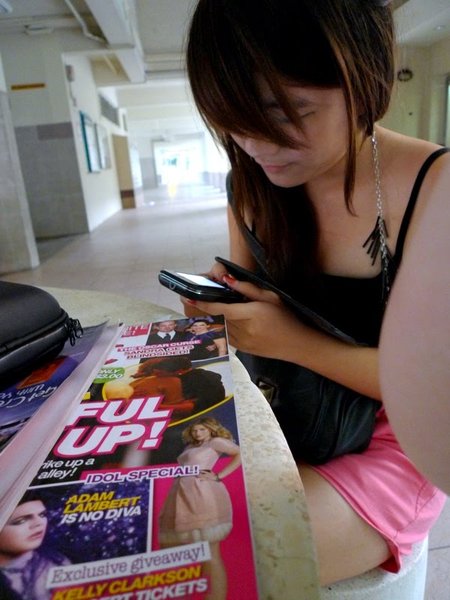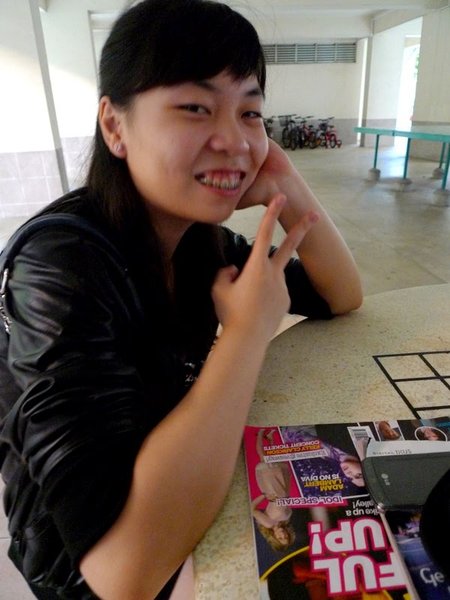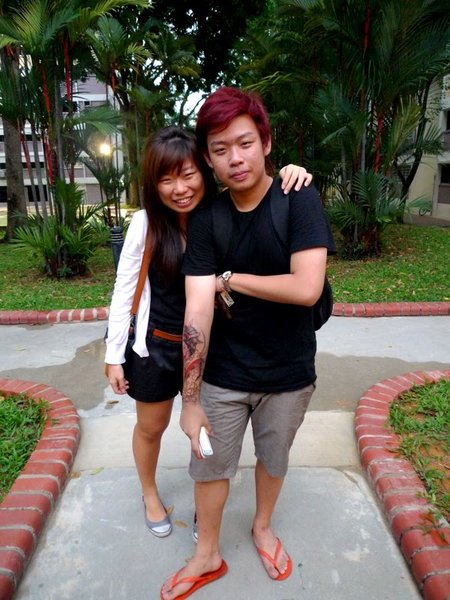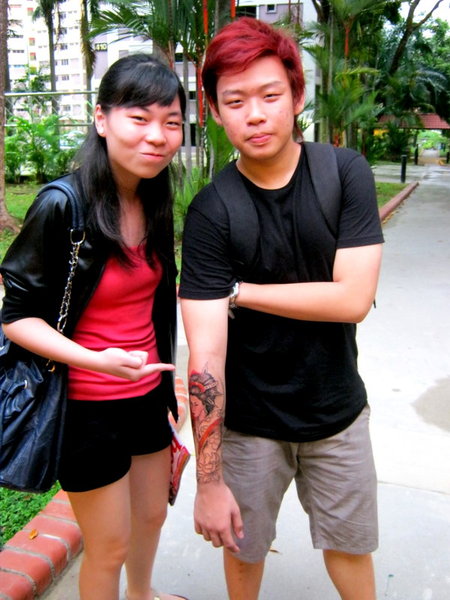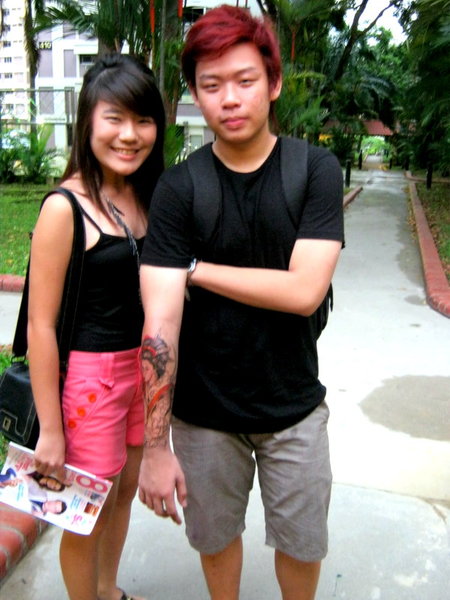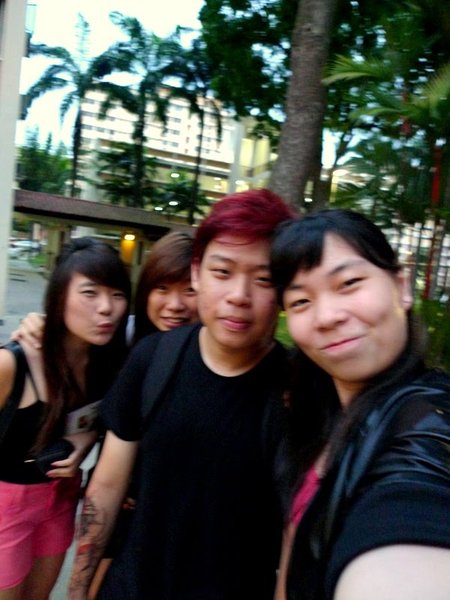 They GOT the "siblings" look! (Er... obviously)
Accompanied wenlin to hougang mall to slack and I borrowed a BOOK! :) Yay! I'm so into books nowadays... Weirdly~ Anyway, Shall meet you guys again pretty SOON! [I Hope!]
[[END OF MESSAGE]]