After our gathering at Marina, I went home to get change and head out again to krystle's house! Yay! Super excited and nervous cause it's my first time stepping on a DANCE FLOOR. :P
"Bitch" pink room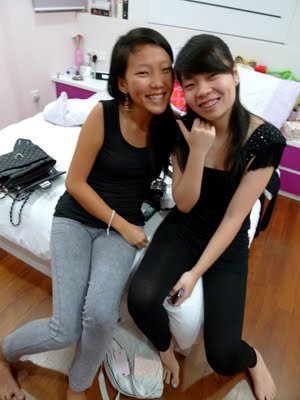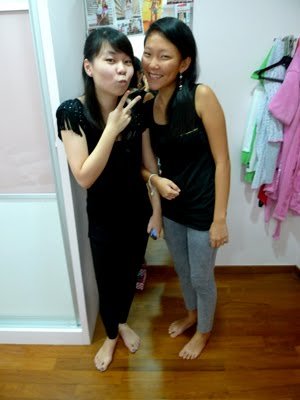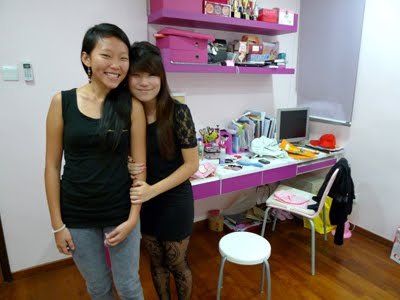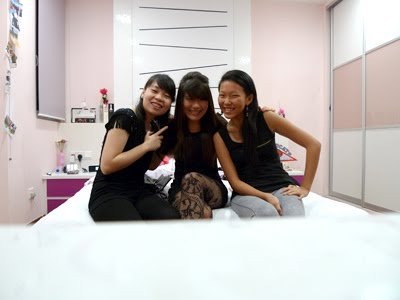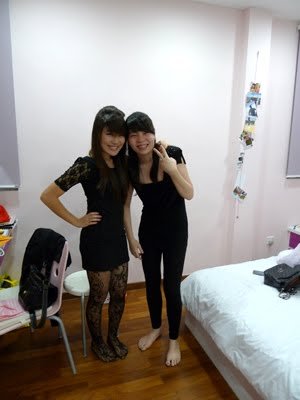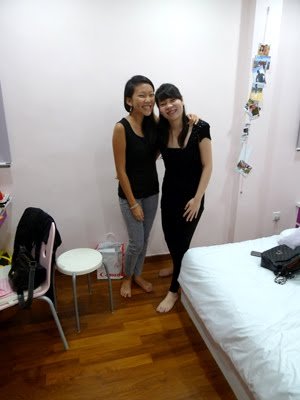 Kovan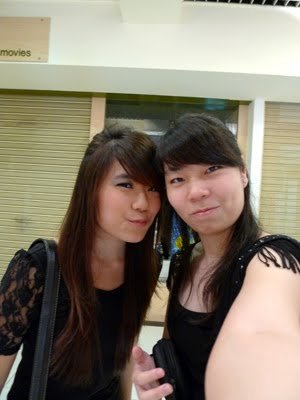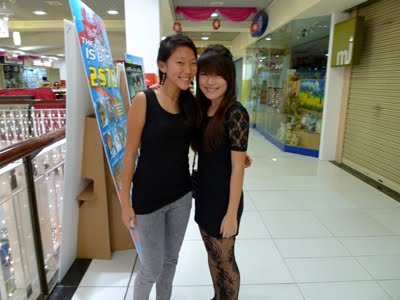 Oops! We were super random right?! Went to Atm, that's why... Hate it when people starts to stare at us like we were some freaks? Hmm...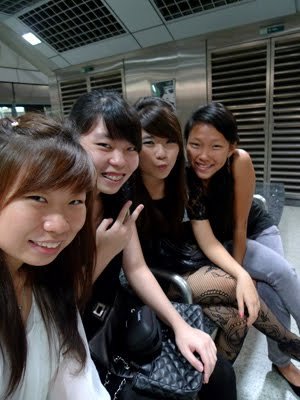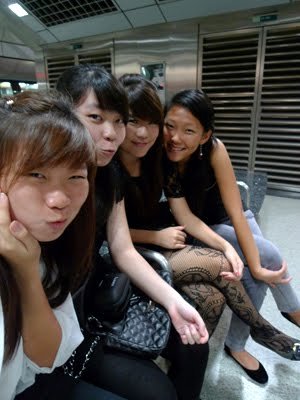 While waiting for train...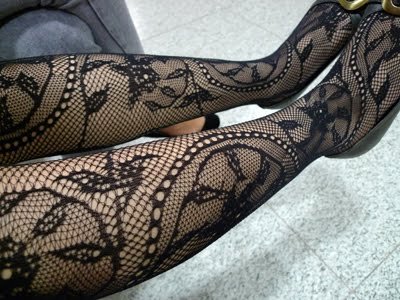 krys BOOMZ leggings!
vivo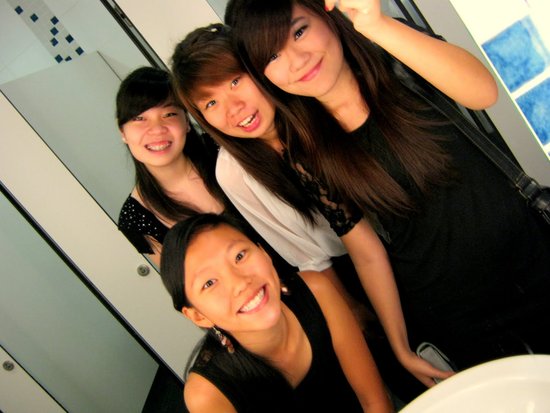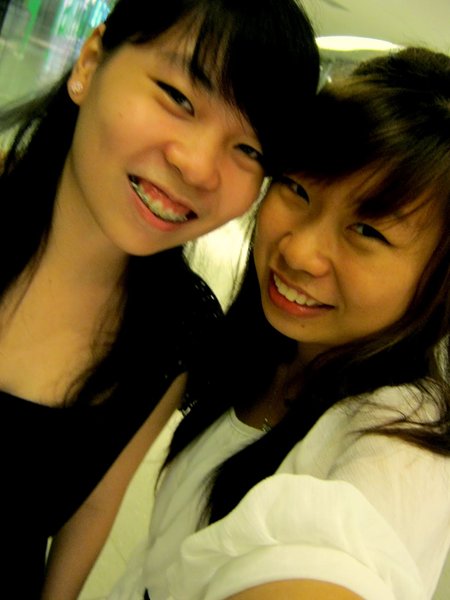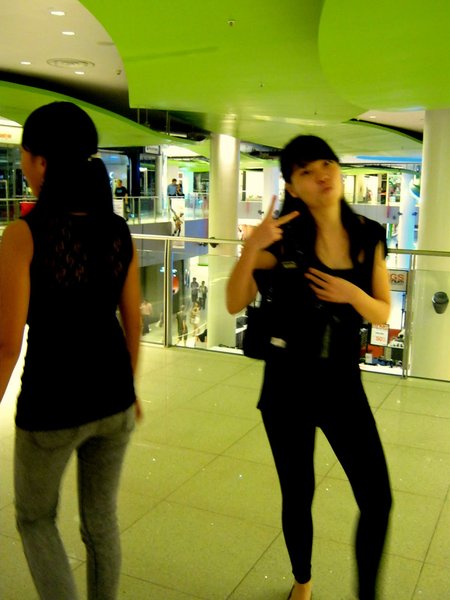 Krys says I looks skinny here! MWAHAHAHAHAHAAHAHHAHAAHAHA! (BHB)
Powerhouse!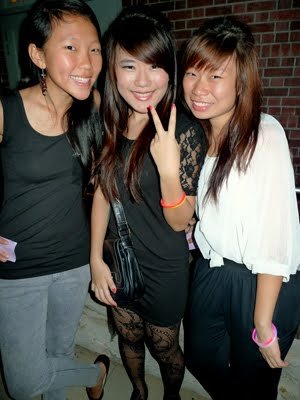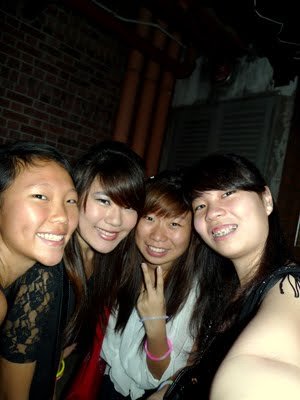 While queuing~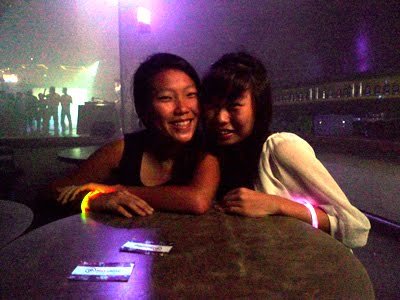 I think we were quite early cause we didn't expect it to be so not crowded.? So... Take photos first!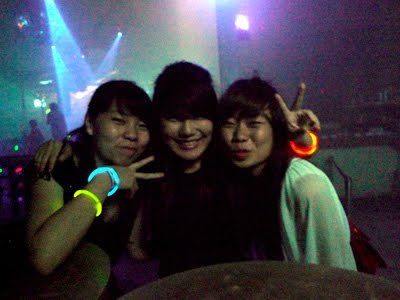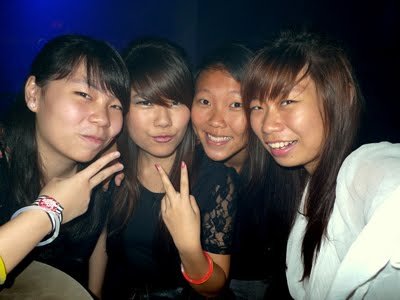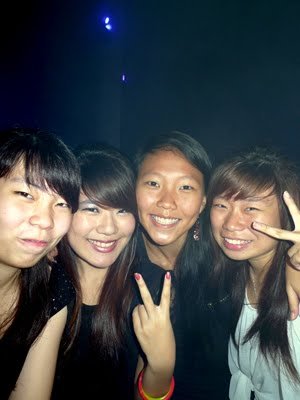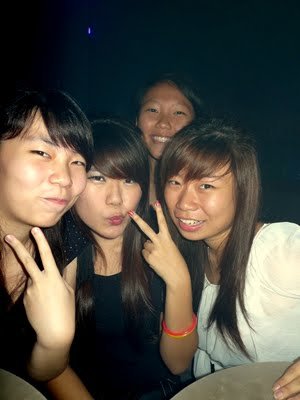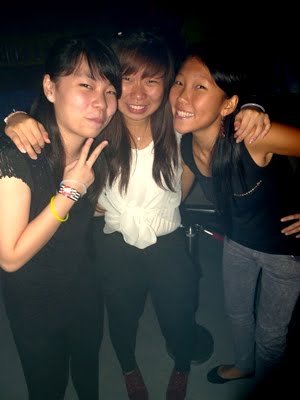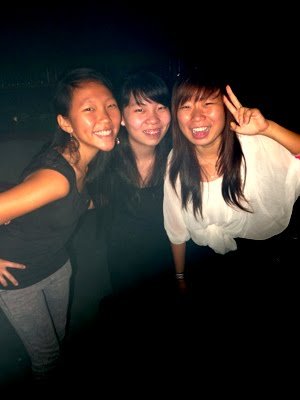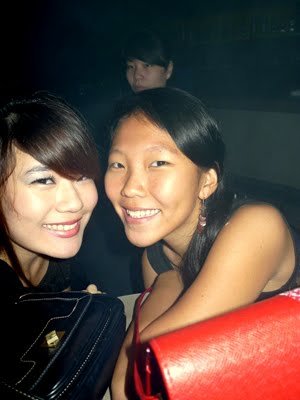 AH! THERE's A GHOST BEHIND! ME! :P haha!I'm like the background effect.. :P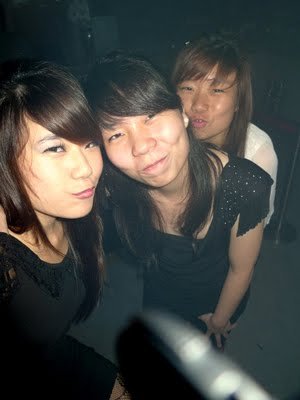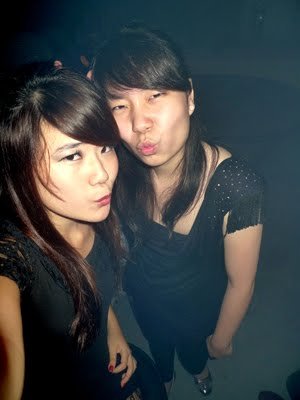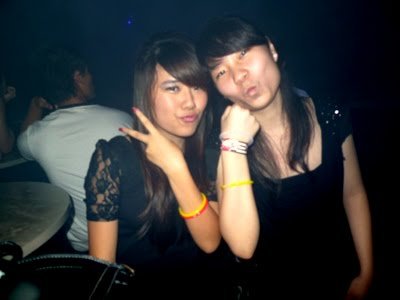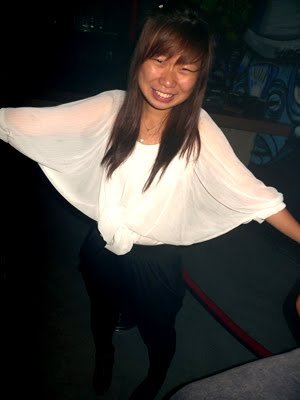 The happy birthday girl!
Amazingly, it was fun! :))) Aiya... people first time mah, that's why its fun to me mah. Went to eat Macdonalds breakfast after that at kovan. Krys and doreen --> Whole body ache. Wenlin --> Legs hurts lik hell. (Wear high heels LOR :P) Me --> Knees ache? WEIRD... And I experience what's it like to be partially DEAF. :D WAHAHA!
[[END OF MESSAGE]]