AH! Just collected keys for my new house Stadia! It's at Serangoon and it is not... so-called "full" condo. That means it does not include big gym and swimming pool!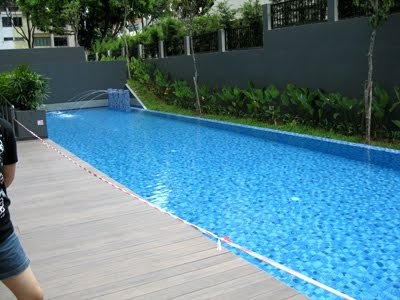 Our small lap pool~ HAHA!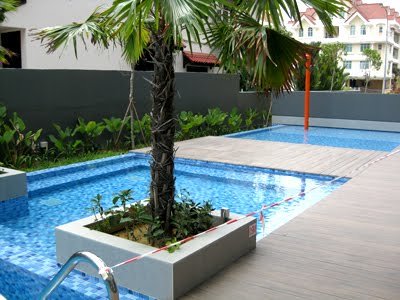 Not sure what the other 2 tiny pool are for YET...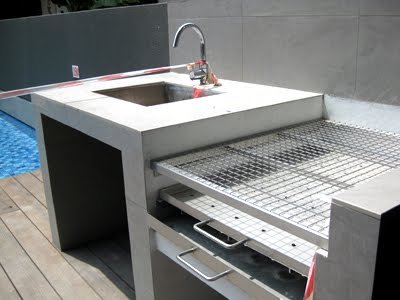 Hmm... One BBQ pit. [CUTE]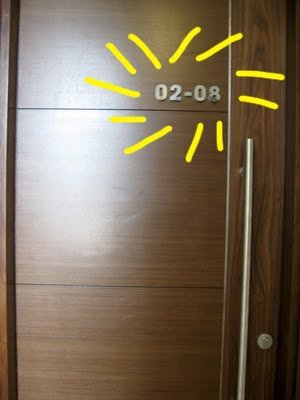 Our new House... Tada!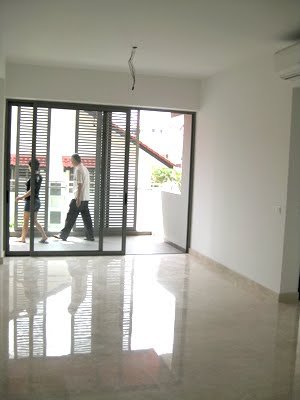 Small living room. Not sure whether can squeeze us all! (Saying bye-bye to my piano)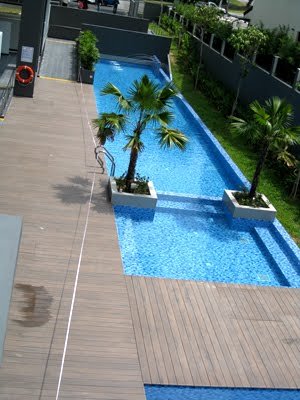 Our Balcony's good view~ Maybe got hotties going for a dip leh?! NEVER KNOW RIGHT...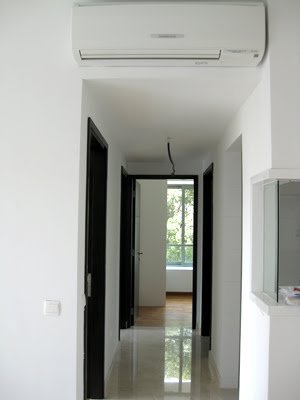 The Room's corridor. A bad news for my Baobao... She has little space to sprint when we throw her ballball~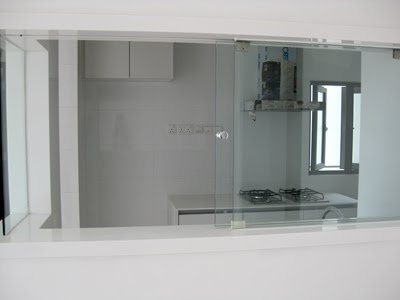 Kitchen with sliding windows! Cool...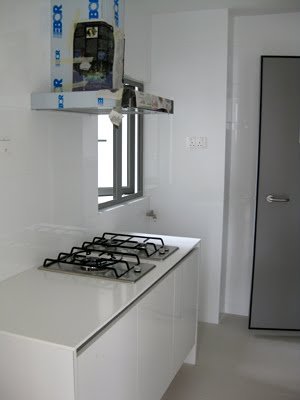 Mummy complaning about the kitchen being too small. Nowhere to dry our clothes!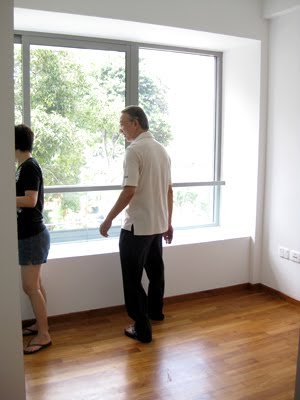 First room. It's gonna be my brother's one! Mwahaha!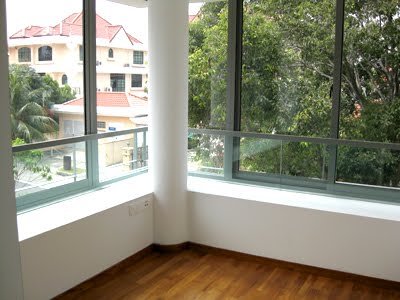 Master bedroom! I WANT! :X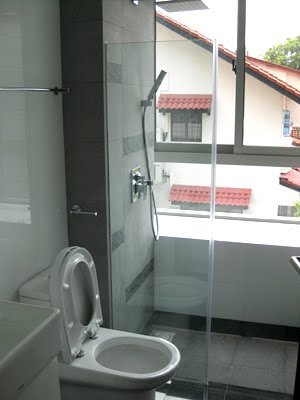 Master bedroom Toilet... I prefer bathing here!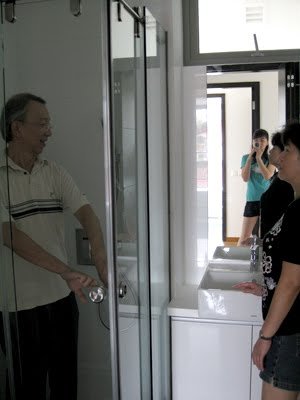 The toilet near our room. My parents checking it out. See if my brother can survive while bathing cause he has long arms and legs!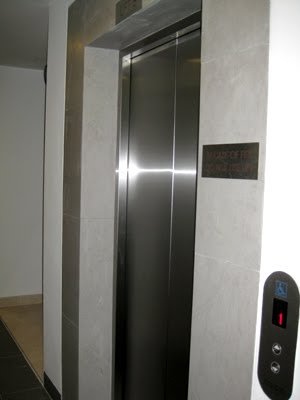 New apartment got lift [HAPPY!] but we live on the 2nd floor. The one we are currently staying in, no lift, but we live on the 4th floor!!!!! =.=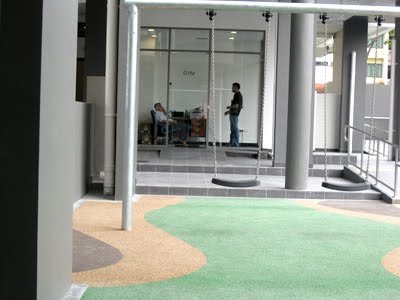 Swings in the foreground and GYM in the background. (The one that became an office for the person in-charge) I bet they are ONLY going to put a stupid treadmill.
That's all I have taken! Boring white everywhere. My dad called our cousin who's doing renovation to come look around! YES!!!
... ... ... ... AH! I GOT EXAM TOMORROW! [-.- Sian]
[[END OF MESSAGE]]