One word to describe. Crowded! We sat at the Blue sector which is right at the starting line. Luckily, our seat's view was really good.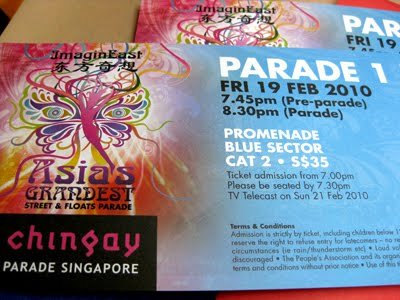 The Chingay Tickets.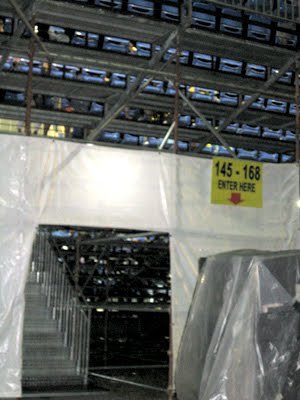 Our sector!
Before the parade starts...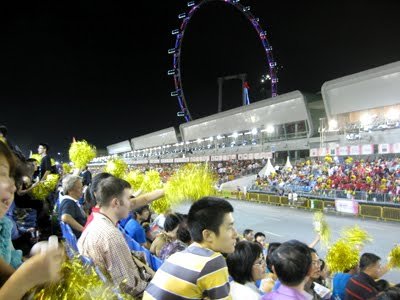 Yellow pong pongs were provided to everyone but we had to leave them behind after the performance...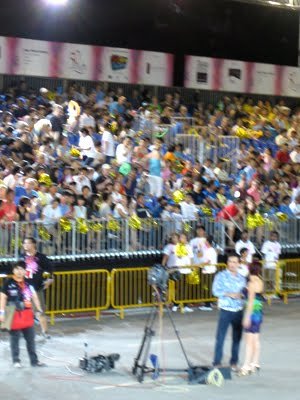 Host for this event, Gurmit Singh and Quan Yi Feng.
Segment One: Opening!!! Whoo!! (1500 performers)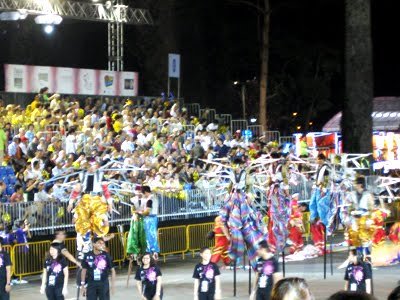 The Stilt Walkers.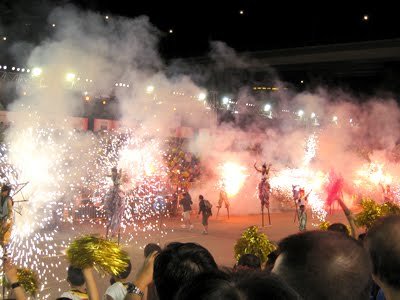 Stilt Walkers On FIRE!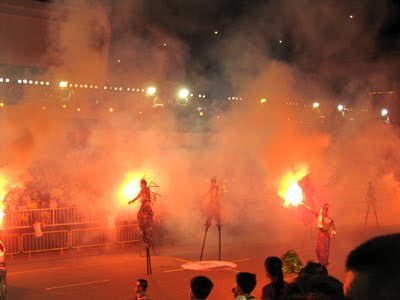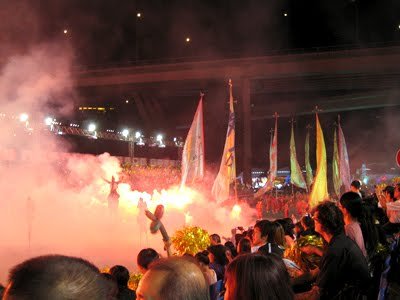 FireCracker Dragon of Binyang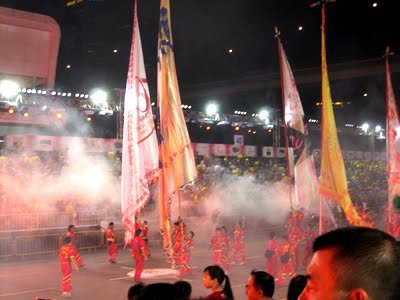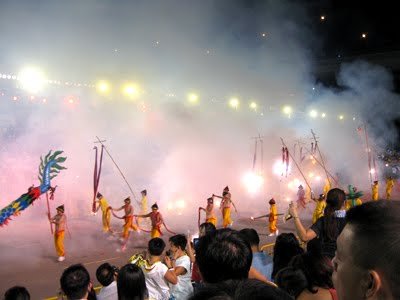 First time knowing how firecracker soungs like... It's really really loud!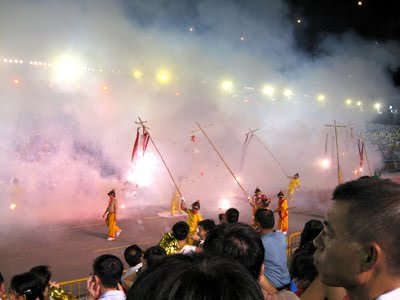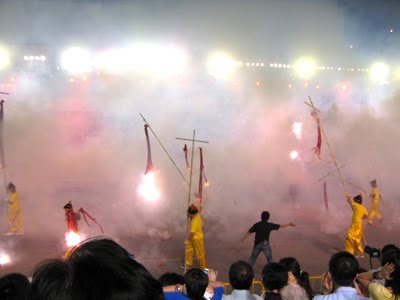 And polluting?!
Lunar New Year Joy 1 - The Auspicious Red Colour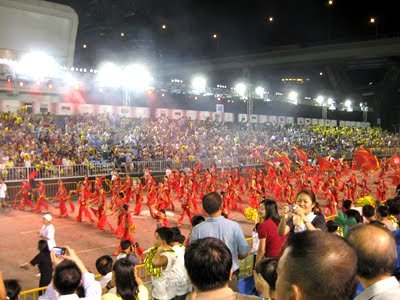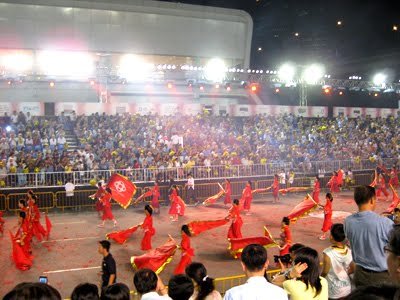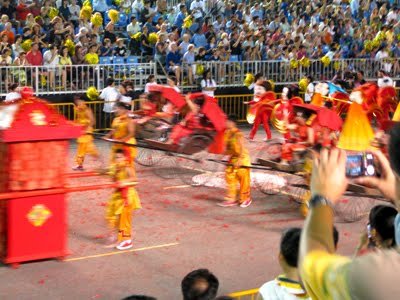 The Carnival Spirit.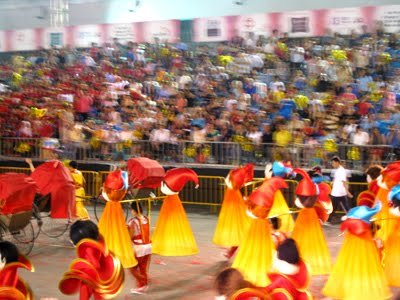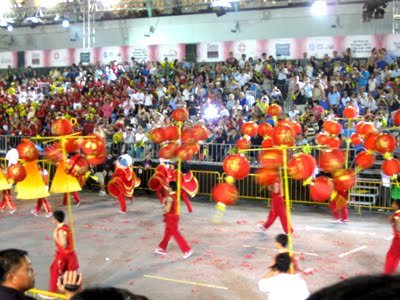 First float: Flying Horse Float "The Soaring City!"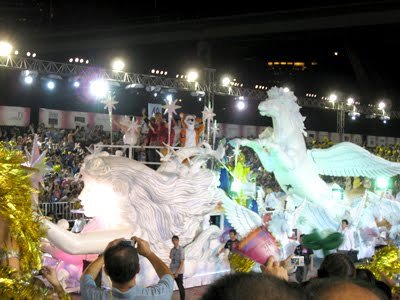 Lee Hsien Loong was on the float... Not sure why there's an ugly-looking orange tiger too.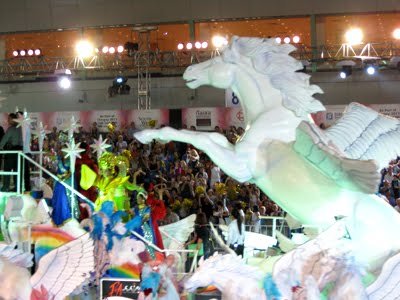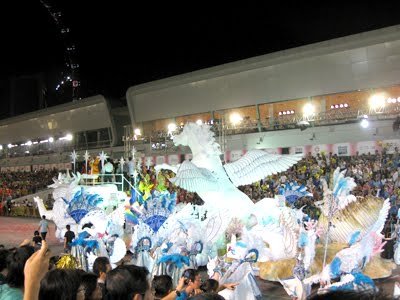 Singapore Flyer Float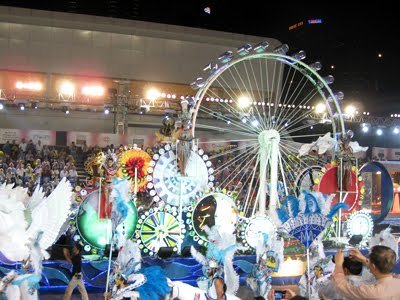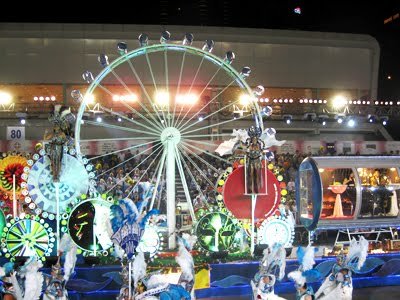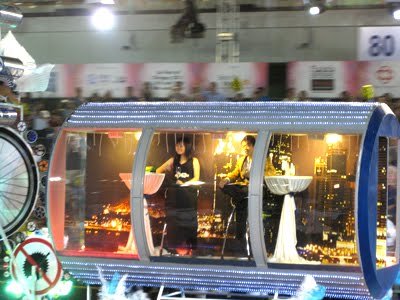 Ha! The cabin of the Sngapore's flyer! Looks more like a bar.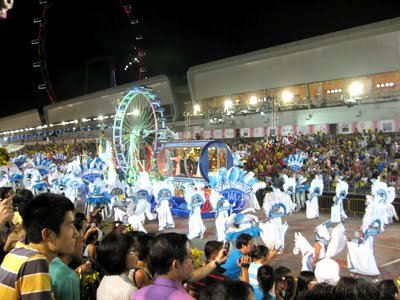 Lunar New Year Joy 2- Lion Dance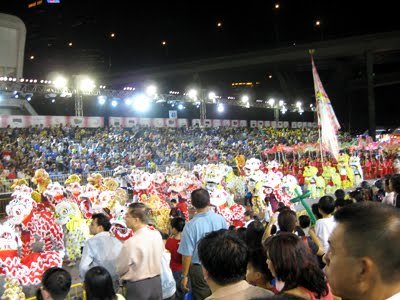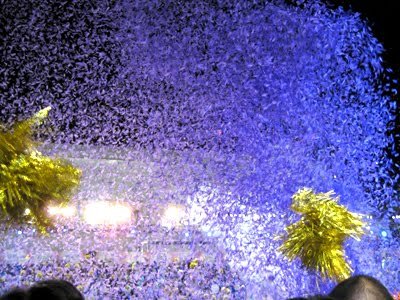 Lots of effects... I love it!!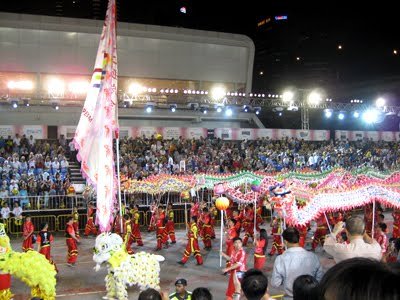 Giant Flags and Dragons Galore.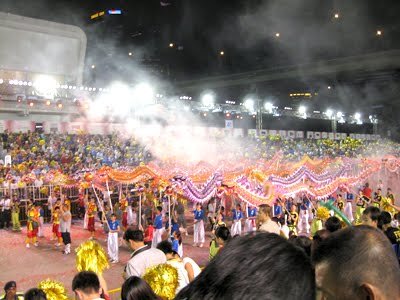 Segment Two: Legendary Tales. (1000 performers) Chinese Tale - Butterfly Lovers.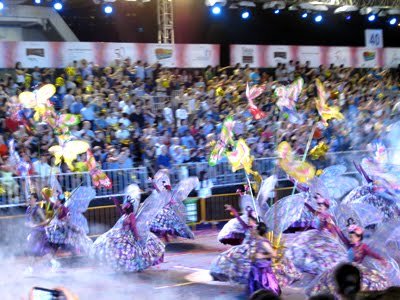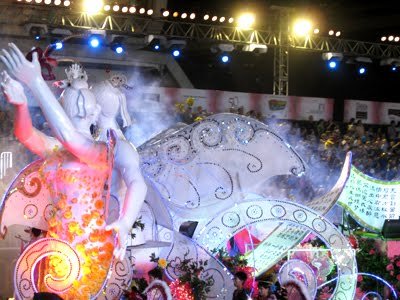 Argh! Even though the guy's head can turn, but still, they didn't turn to face me!!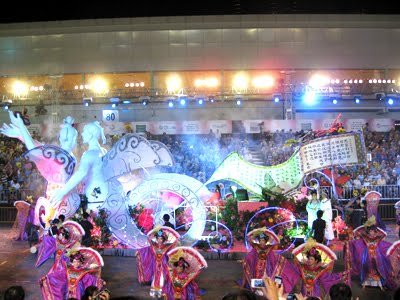 \
One of my favorite part. They had butterfly kites with lights flying around! It's really really nice.
Malay Tale - The Sacred Love.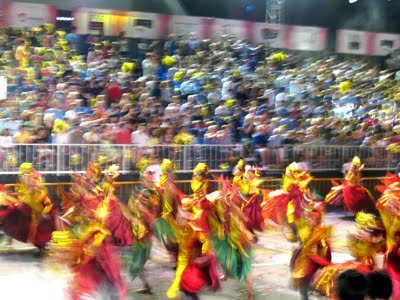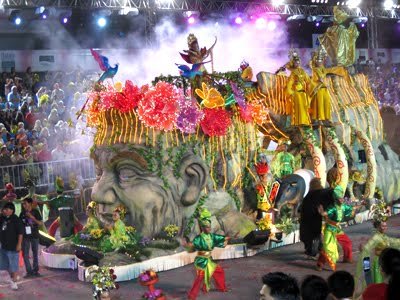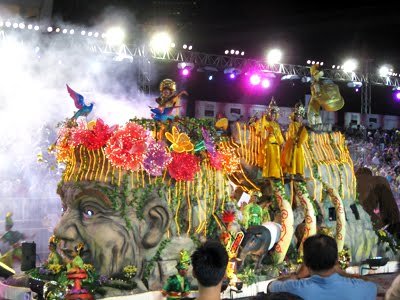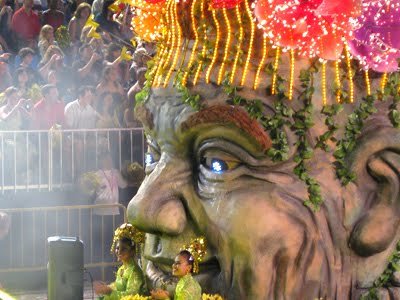 The eyes can blink one eh~! Don't 看小它哦!
Indian Tale - Gateway To Heaven.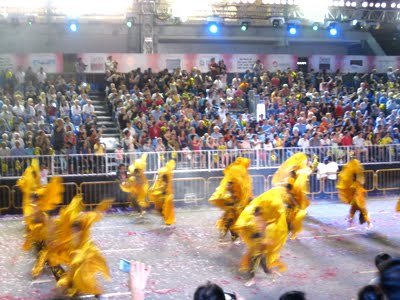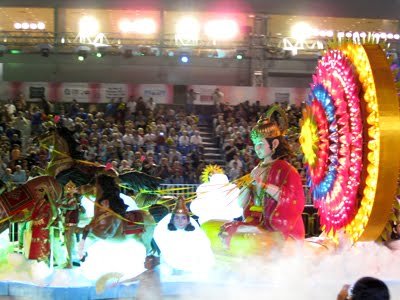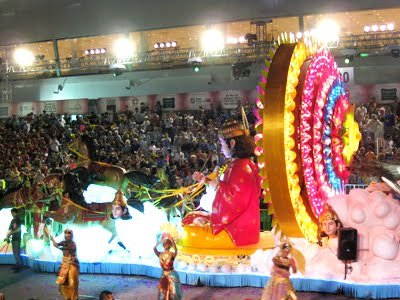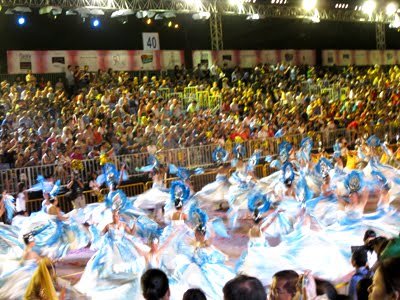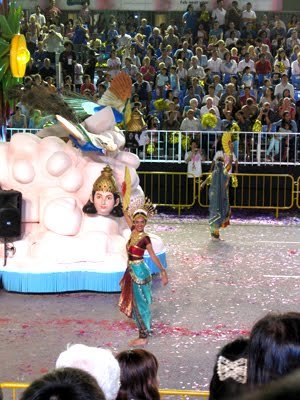 Love this girl's expression!
Joseph And His Multi-Coloured Coat.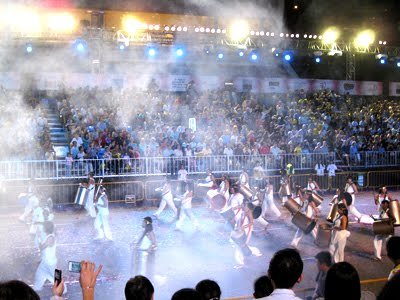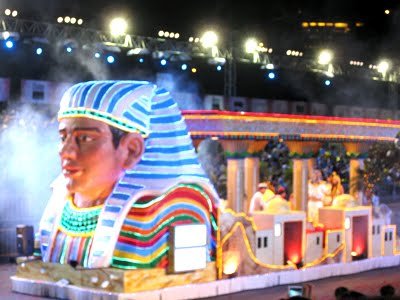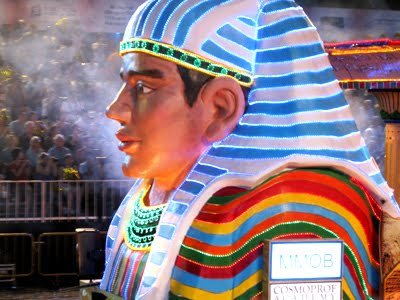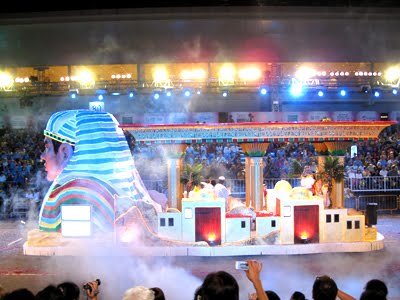 There's people on the float... Blur right?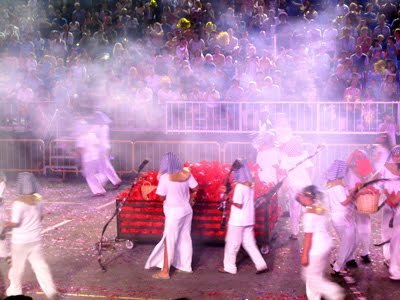 Throwing goodies to the audience!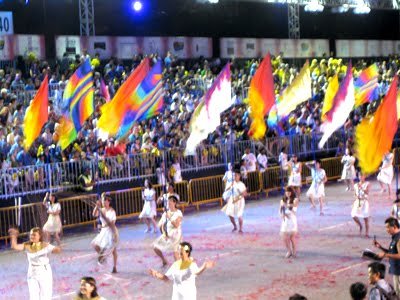 Colourful flags!
Will continue this post later? Lots more beautiful floats coming up!
[[END OF MESSAGE]]