It's WONNIE's 18th BIRTHDAY ON 5th January! :) Gave her a surprise at Vivo! Hope that she had an enjoyable 18th birthday bash ba~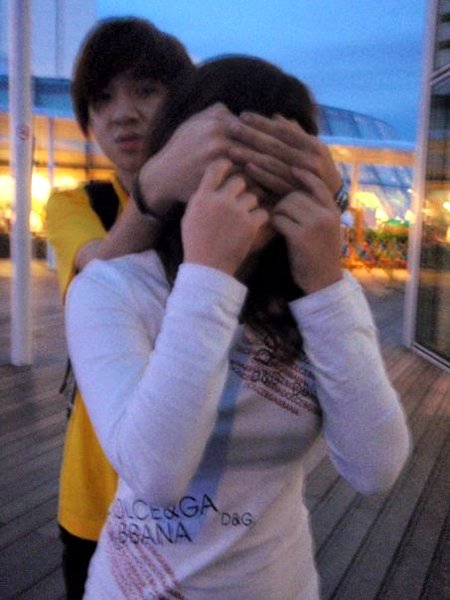 No Peeking!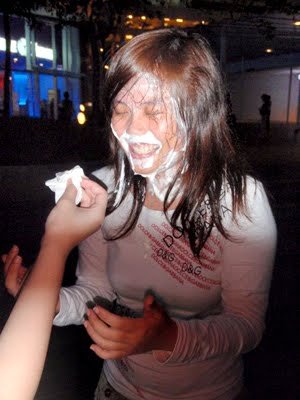 Scary Santa Claus~ Wahaha!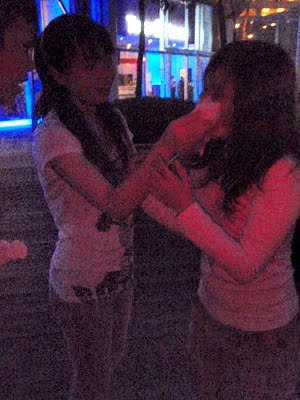 Poor birthday girl...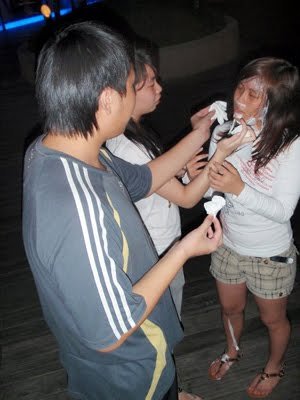 We still had to help her clean... [Lucky girl]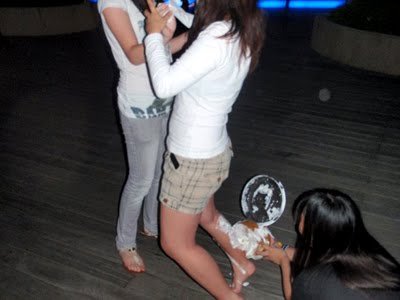 Sudden attack from Ade!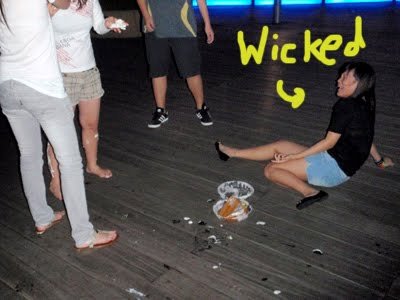 She had the WICKED laughter after squashing more cream onto wonnie's leg!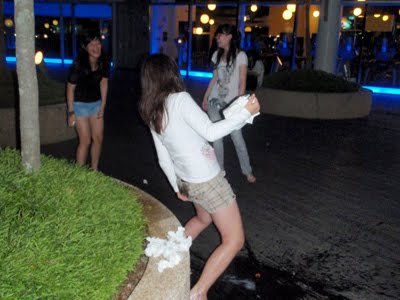 After the cream squashing, it's time to help her "WASH UP!"Oops! Someone HIT her butt! So accurate!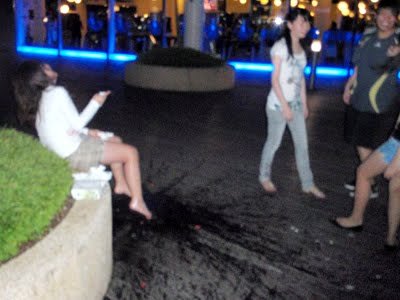 Wonnie: #%*$6$8@#()@!!!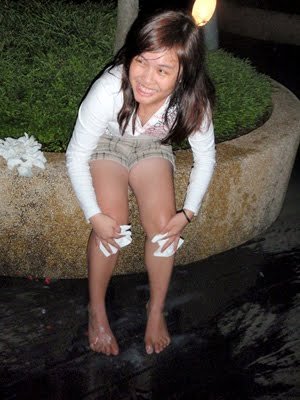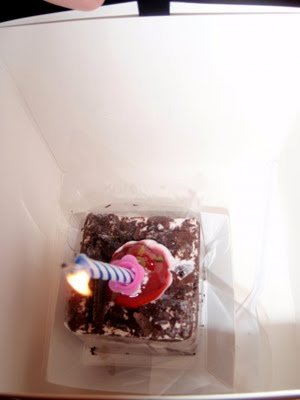 Haha! Very small right?! Cause all of us not eating ma... Save food!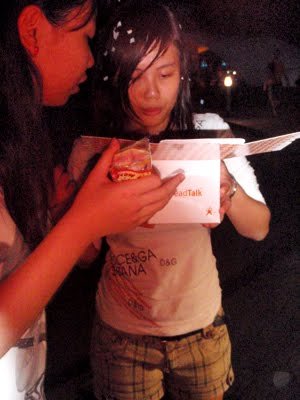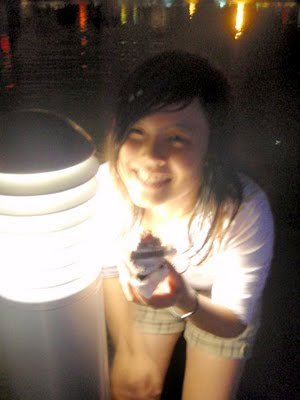 Happy birthday girl! :)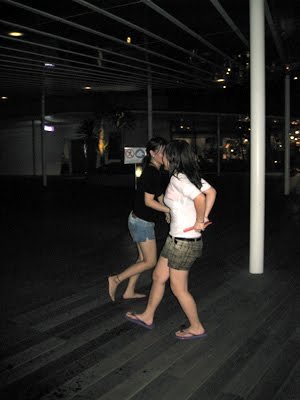 After eating cake, she's being chase by the evil queen again... :P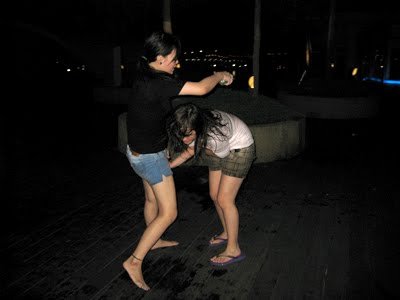 Ade! Hiong~ Wahaha!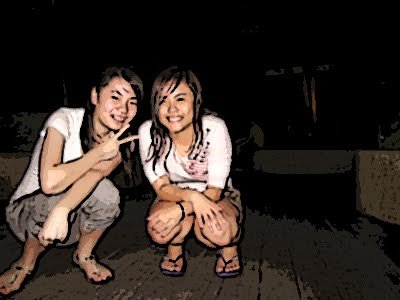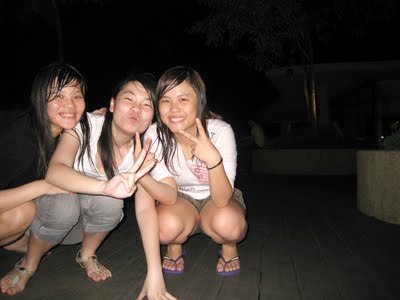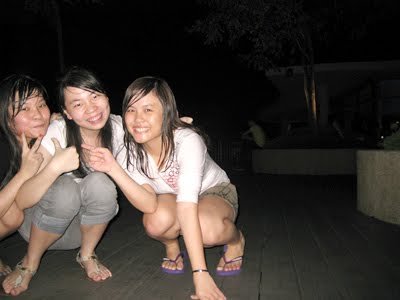 haha! Our unglam photos! :D
Not only the birthday girl was splashed with the dirty water, all of us did too! Blame the guys! They love it so much! See below...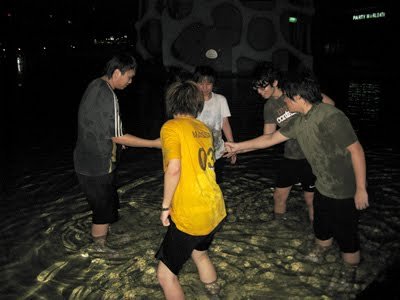 They played scissors, paper, stone and see who gets...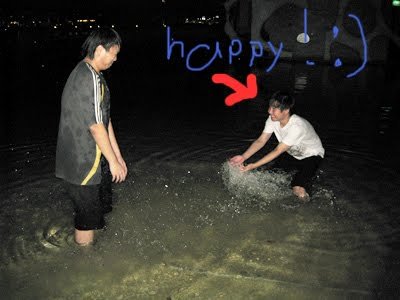 Attacked! And who gets the chance to splash the unlucky guy... [Luckily, we wore white shirt... Excuse!] Look at Damien... so happy lor.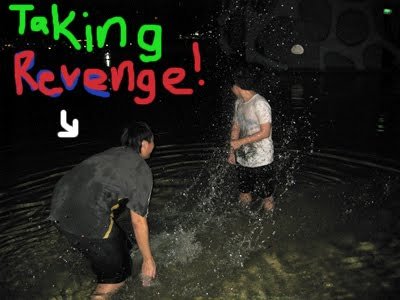 Then ZX got his chance.!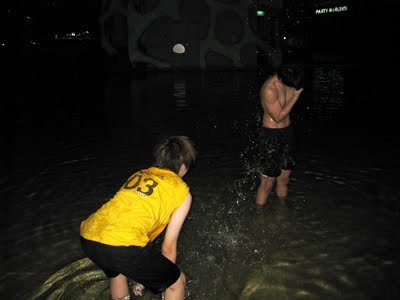 Jielun showing off his hot BODY. :X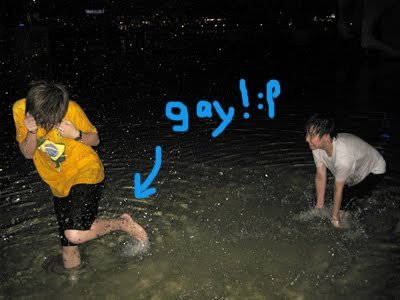 Whoo! Got Weirong gay pose! Damien... same happy face again! Think he likes to see people in pain~ Haha!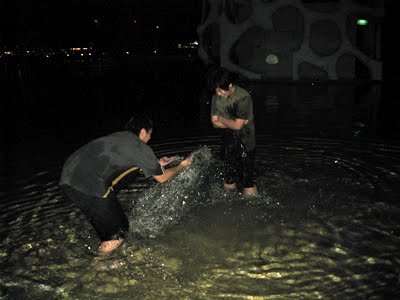 Amos, UNDER COVER!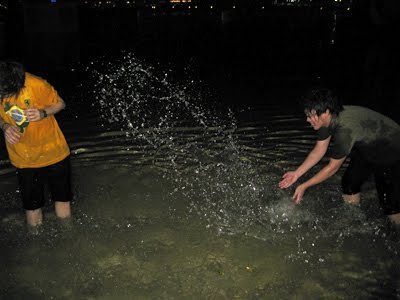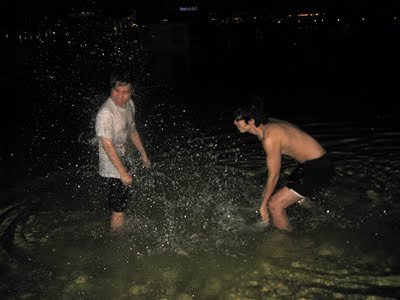 Hai~ Guys...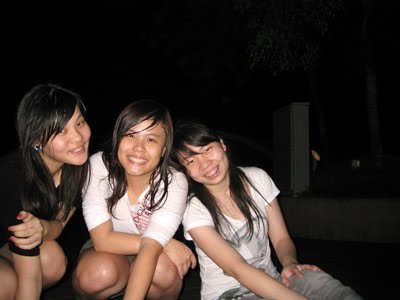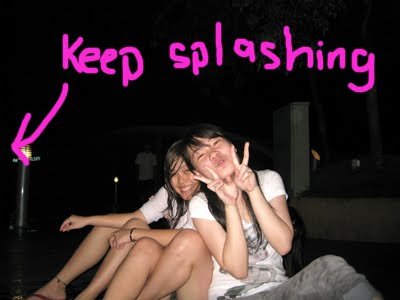 Some cunning PEOPLE (Zx and Wr, Main culprits!) splashed at us~ HAHA! Luckily, Ade and Wonnie blocked me... WAHAHAHA! :P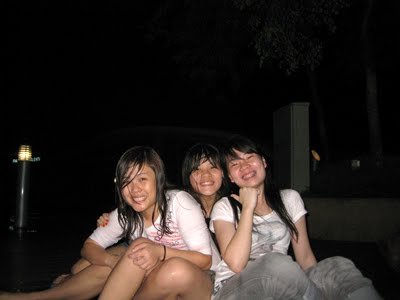 See their wet, sticky hair! unlike mine! Hahaha!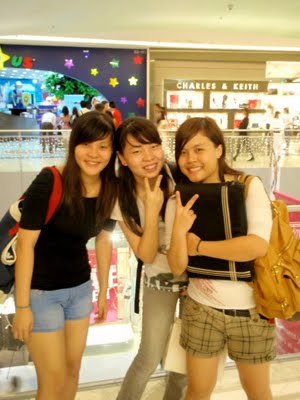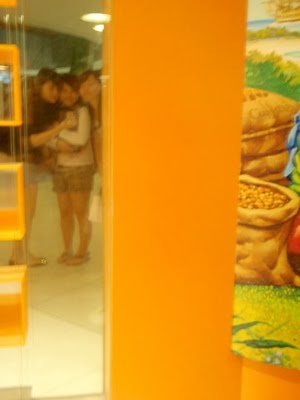 "Retard" idea given by the birthday girl: Taking photo using the candy empire mirror...
And That's all for the night.! They had to cab home cause they were all wet and stinky~ Cheers to Wonnie! She's 18! (Unbelievable...)
[[END OF MESSAGE]]