8th January
It's Friday night! My siblings + my lovely longest best friend(Shiang Ling) spent the time with me at Vivo, "The King Louis" for my birthday dinner!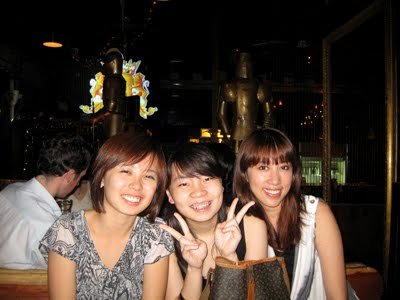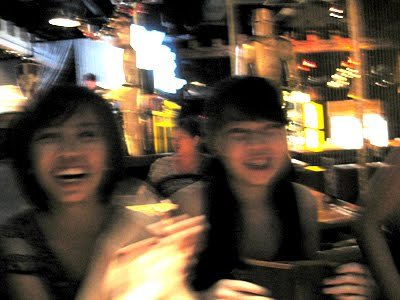 Why is Shiangg so happy?! Cause there's ME! :P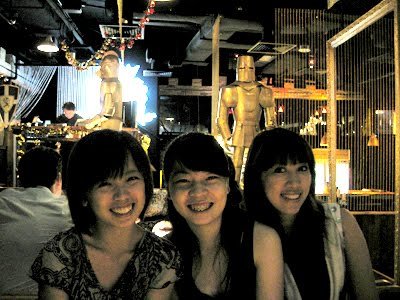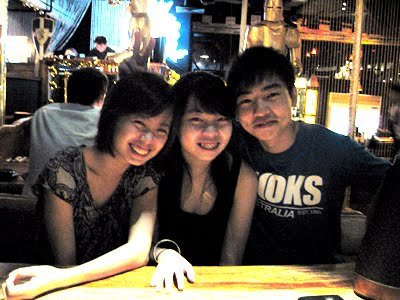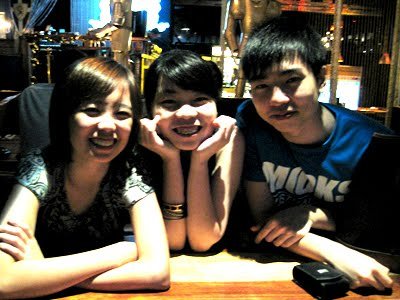 Bro: "Hey! Let's move to the light la! Then won't look so dark..."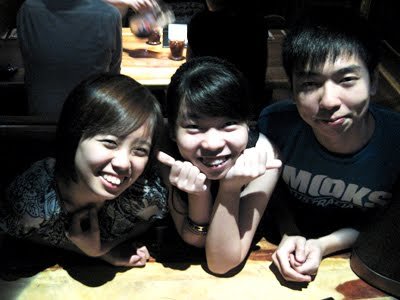 Bro: "Ha! Looks like we peeking out of the mouse hole..." I agree! Peek-a-Boo!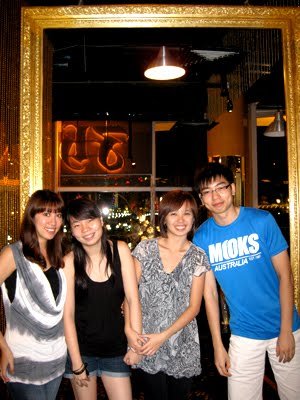 Oops! My sister is out of the photo frame!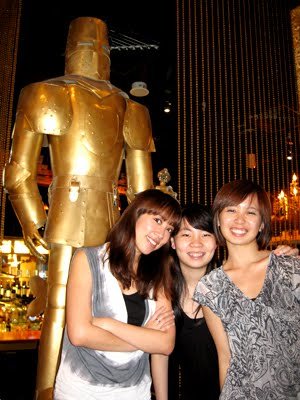 Went back to our table and we start our camera self-timer...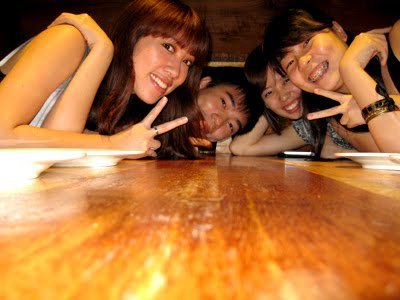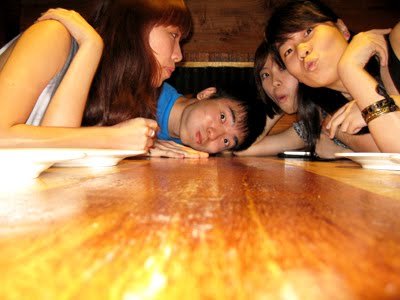 My sister un-prepared pose....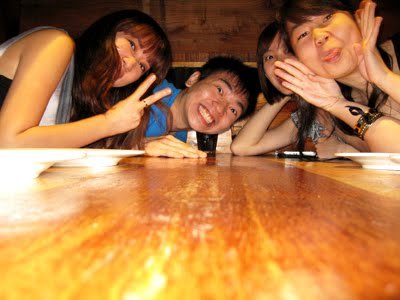 OMG! Sorry SHiang! Hahaha! Blocked your pretty 鬼脸!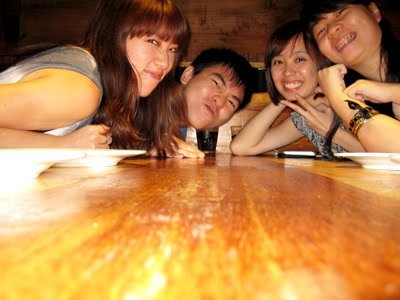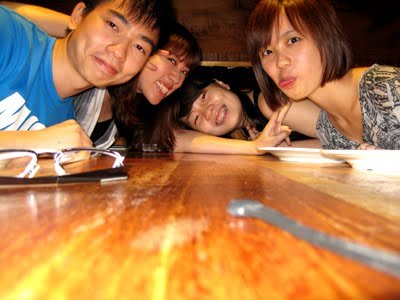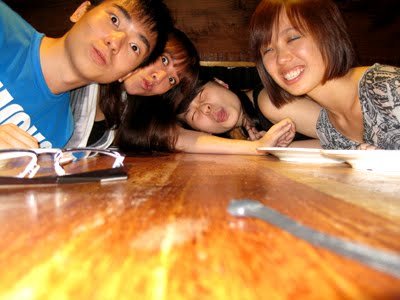 2 Big-Eyed devils and 2 Close-Eyed angels! Waha!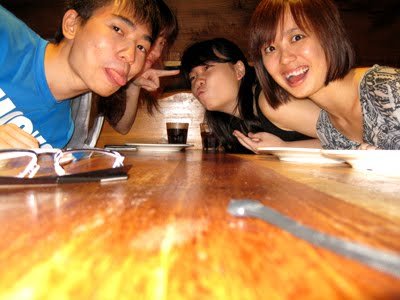 Shaing ling and my brother's poisonous tongue...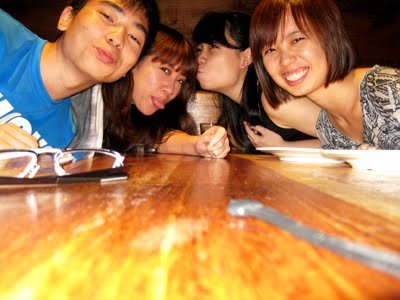 My actual pose was to "kiss" my sister head... But it end up looking like i'm smelling her "smelly" hair~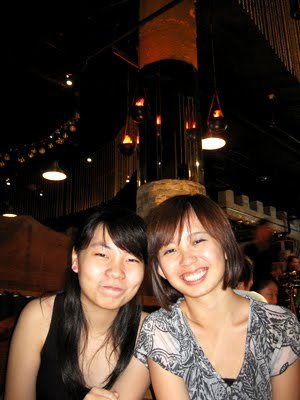 Congrats to my brother cause he did capture the small "fire" at the backgroudn... Haha! He says that they were nice wor~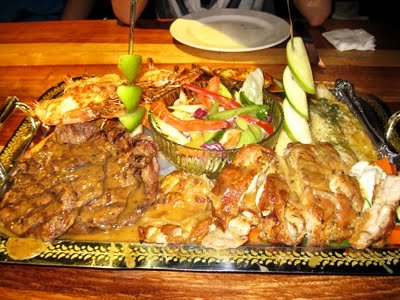 Our Castle Feast!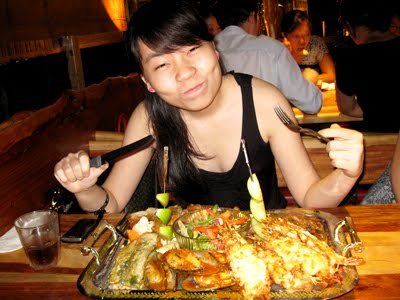 It's For ME!!!!! Shiok right?!?! No la~ Joking! My sister asked me to pose with the food as if it's for one person.. Ha! Her idea!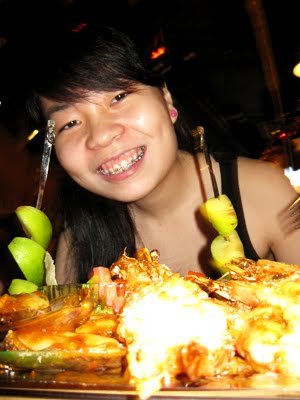 Yummy! There's 4 steaks, fish, wages, lots of mussels, chickens, prawns...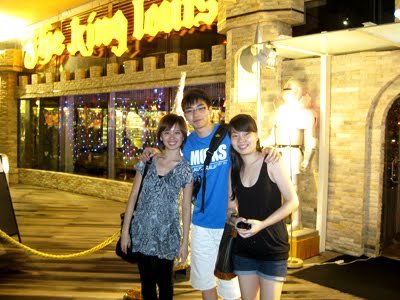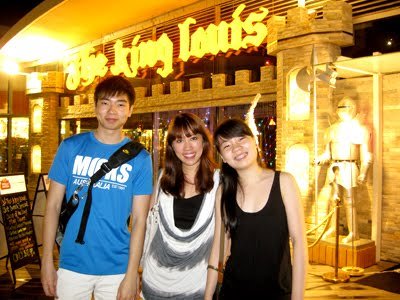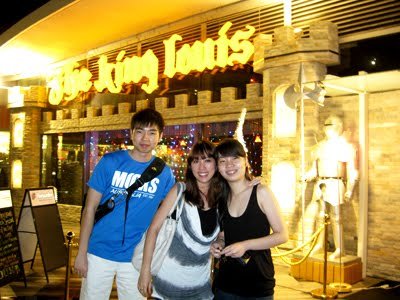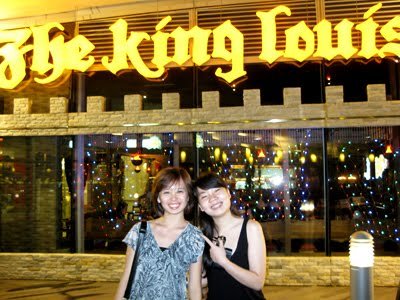 A really pretty restaurant! I love it! But, of course, it's expensive. My siblings treat! :D Hee! After dinner, went to shop around to find my dress as present. But, unfortunately, nothing I really like! Haha! Never mind! The feast was good enough!
[[END OF MESSAGE]]