9th January
Had to go to school early in the morning for open house performance. Ha! Then, got a birthday surprise from the plucking session~ So sweet right?! They gave me a cute, pink soft toy! Haha!
Then, went home to change for dinner at "Lim Dua Tao" which is really near our house! Wa..We were damn full after dinner cause it was a freaking 10 course one! Haha! Too greedy~ So end up, super, super full! Full till... wanna explode! Anyway, after dinner, went back home to watch "吓到笑" Dvd with my Grandma! She is damn cute when she can't stop laughing! Contagious~ Then, it was time to blow my birthday candles! (No.. it's candle...)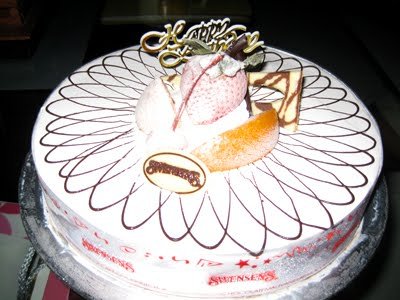 I love this ice-cream cake! A Must-have for every year!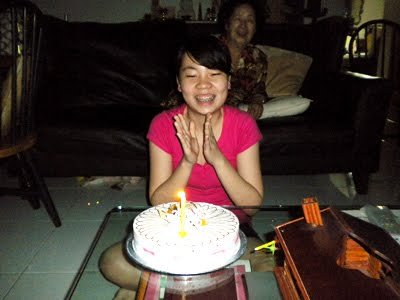 [My happy moments!]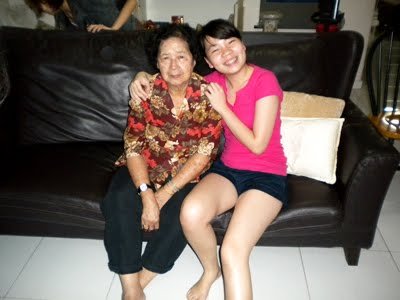 Must of course take a picture with my cute granny!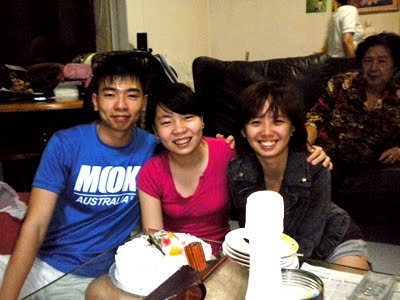 and Shiang Ling! So good of her to come celebrate my birthday right?!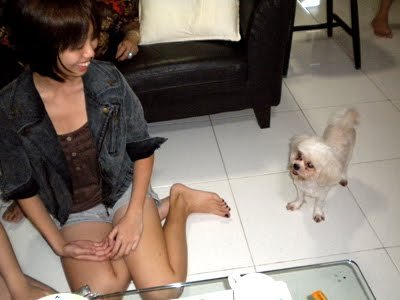 Shaingg communicating with Baobao.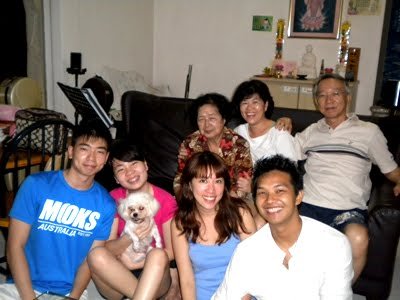 A Family photo! (Baobao included!)
While in my brother's room...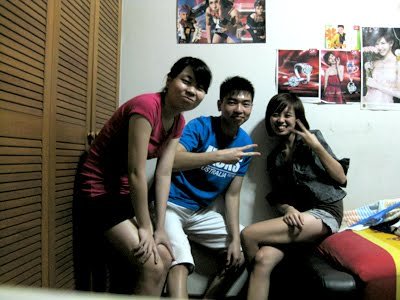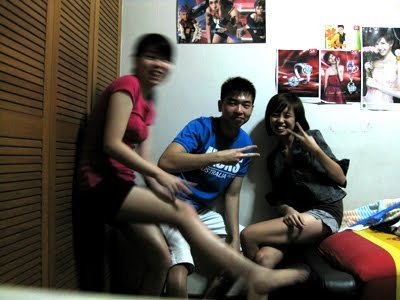 Oops! I move~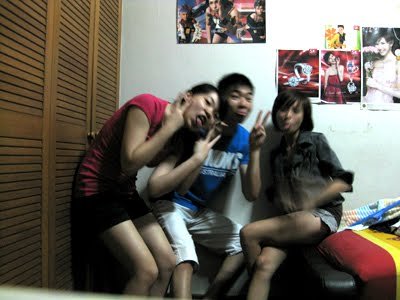 Oops! Shiangg moves~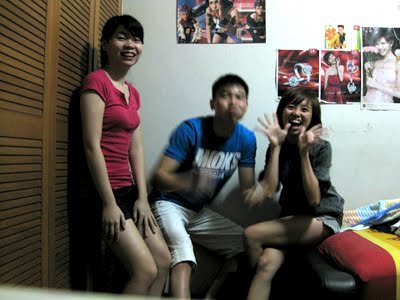 Oops! My brother moves~ Took turn to "move"... So... re-take! (With flash)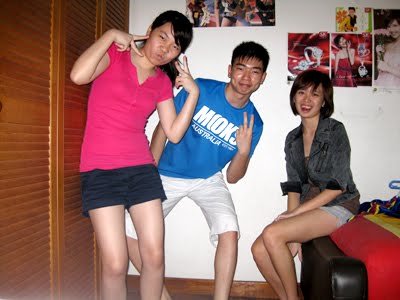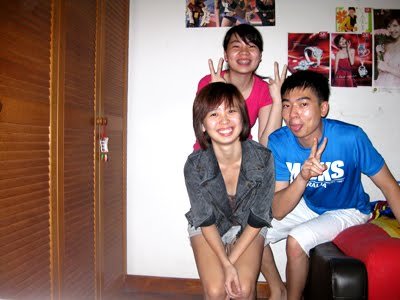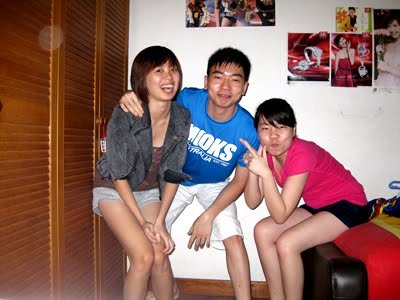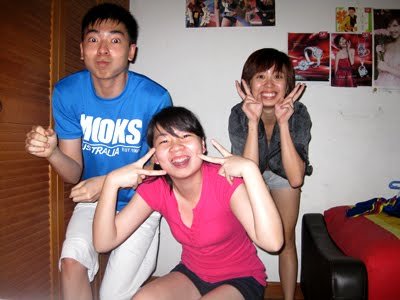 Yay! NICE~
Asked my sister and boyfriend to join in the fun!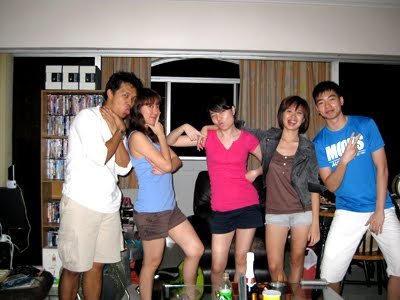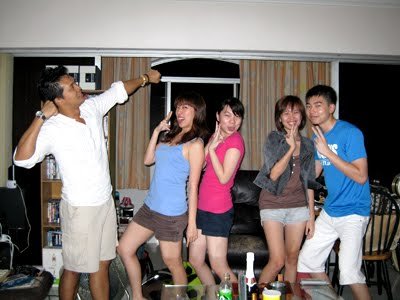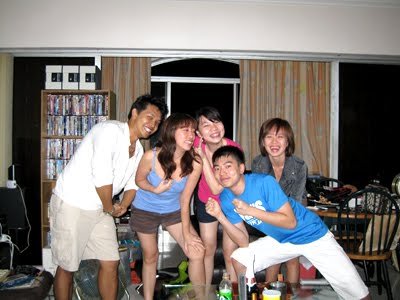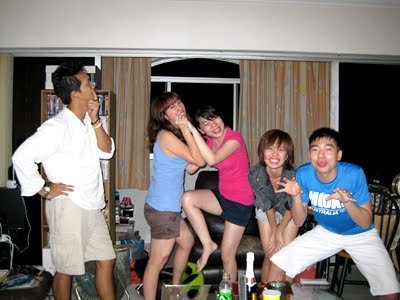 Still not enough! Asked my mummy and granny and baobao along! haha!! (My father was busy printing photos. If not, Even better!)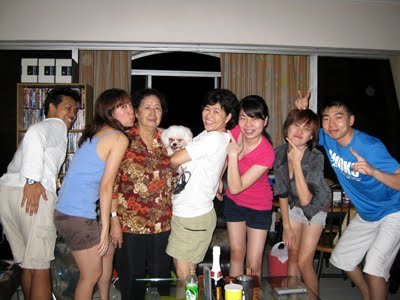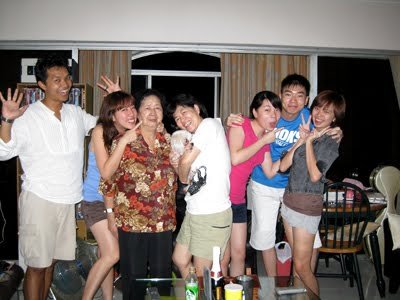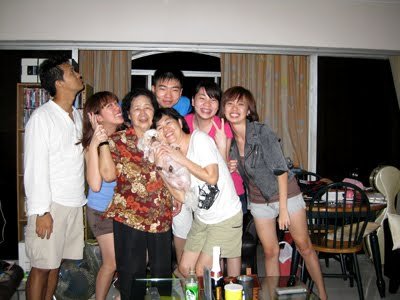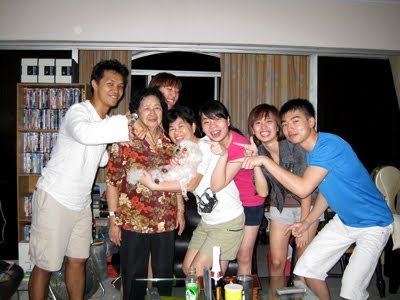 [All point at baobao~] I LOVE THIS YEAR's BIRTHDAY CELEBRATION! Looked at all the happy faces! Would always remember these wonderful moments together... ... ...
[[END OF MESSAGE]]