24th Sept, France, Paris.
For this posts, Lots of photos and little caption! :)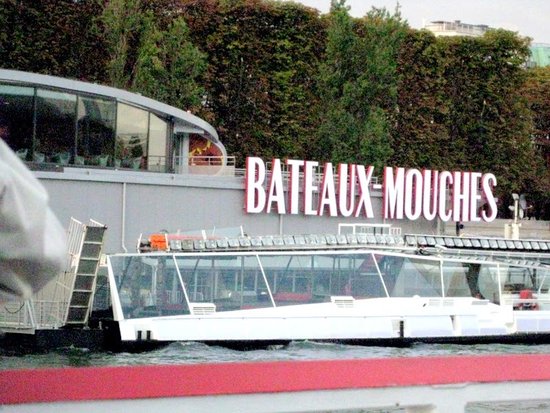 Time to sit this boat called "Bateaux Mouches" for Paris Night-seeing!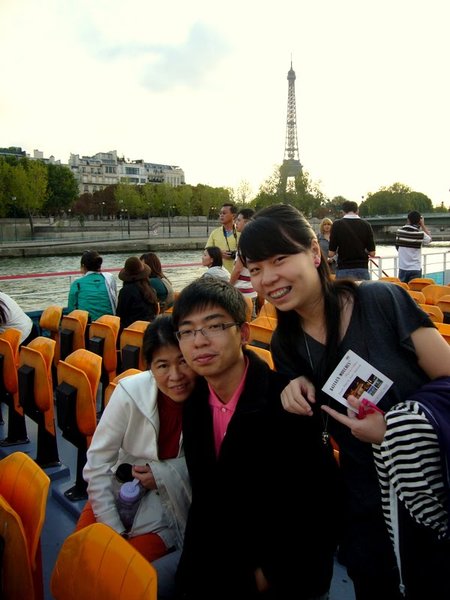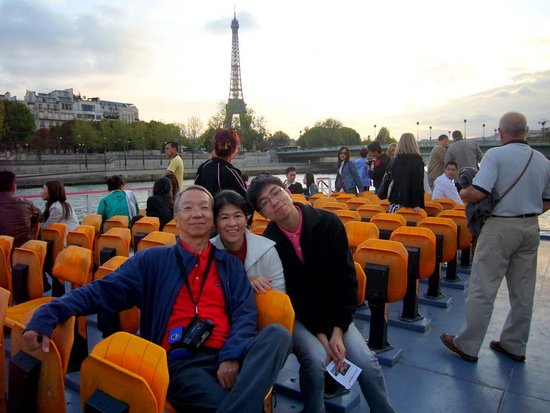 Pu Pu!! The boat is moving~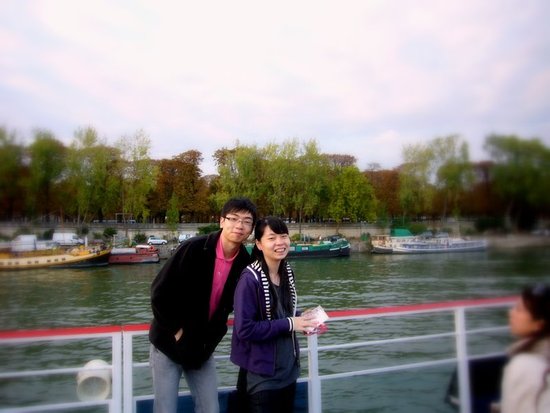 All you have to do is...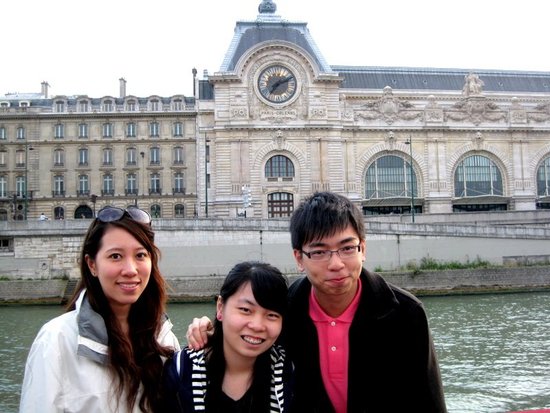 Snap every buidling you see!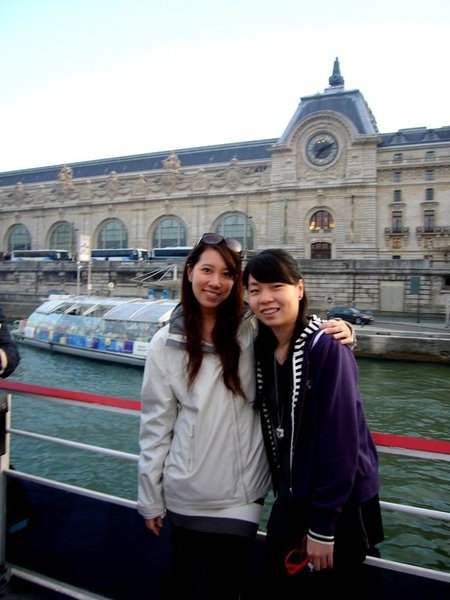 And of course... With yourself inside!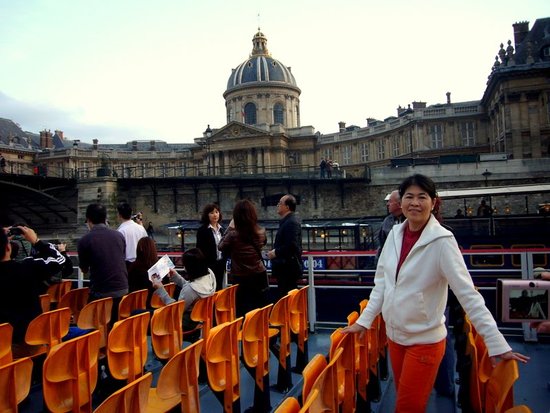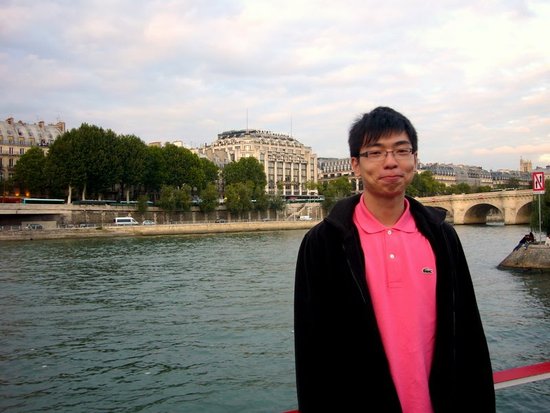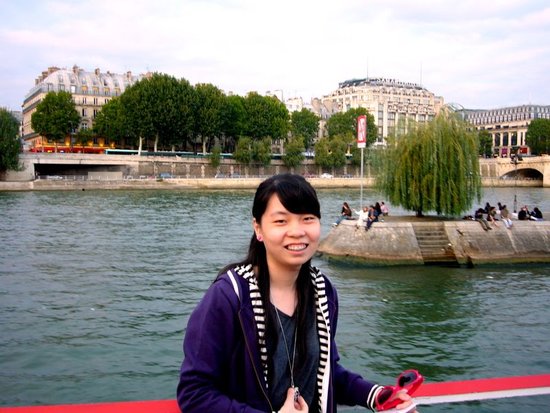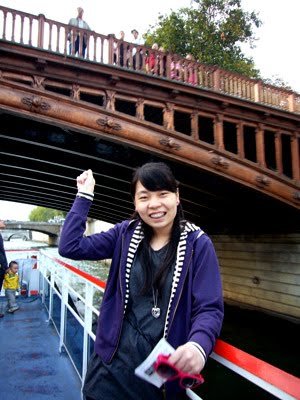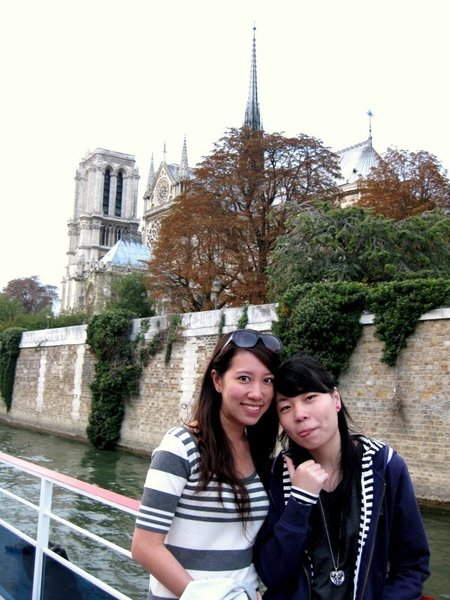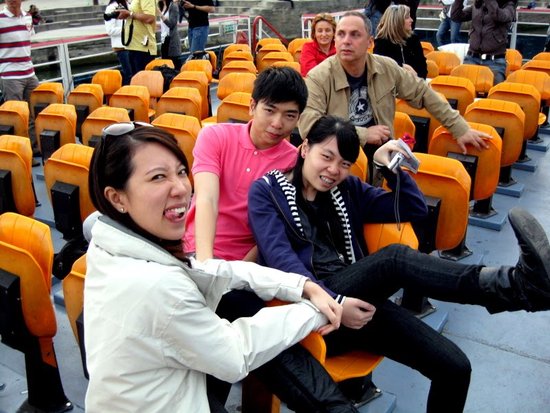 POSE! :D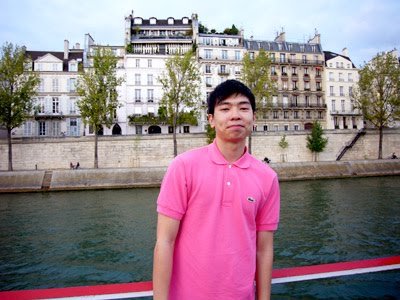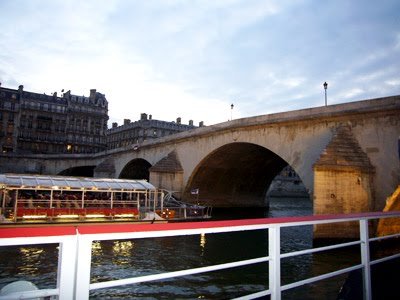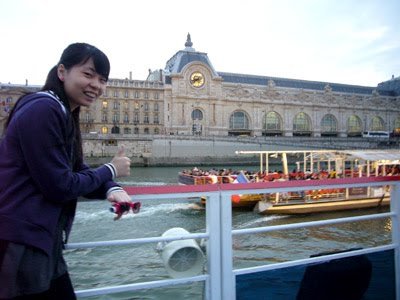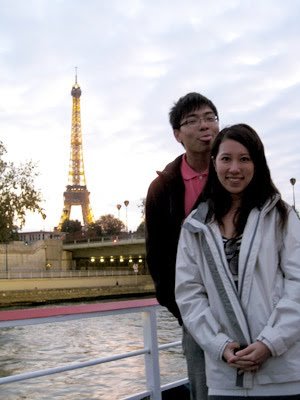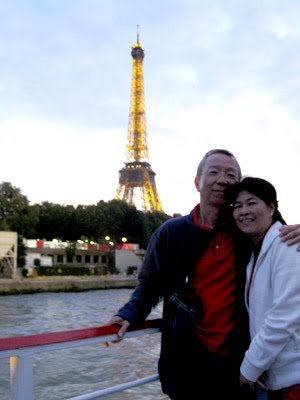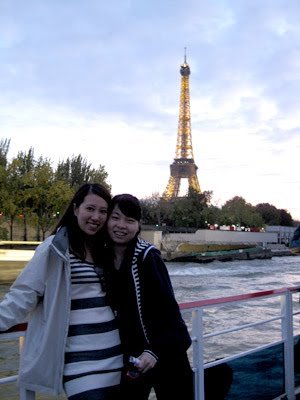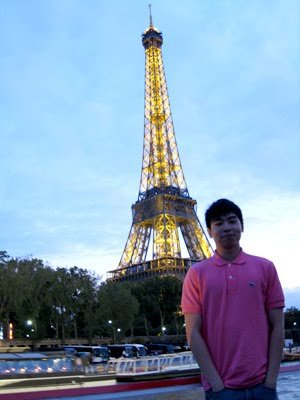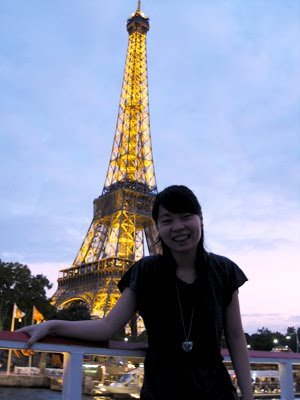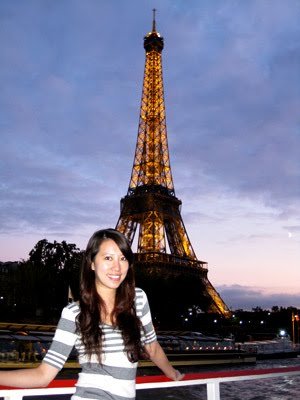 Didn't know we took so many photos with the Eiffel Tower! There's more!
At 8PM sharp.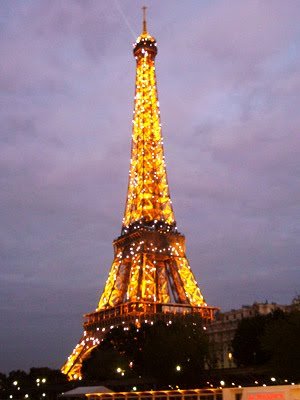 The Eiffel Tower started to "FLASH".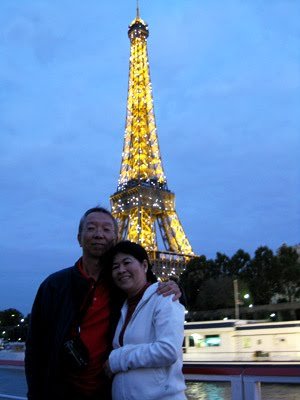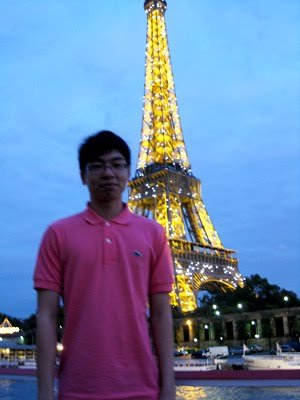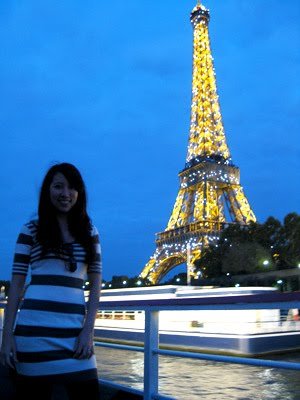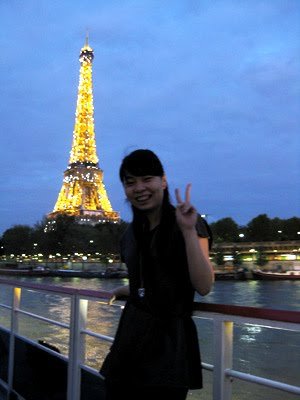 Isn't it beautiful?! It's So romantic~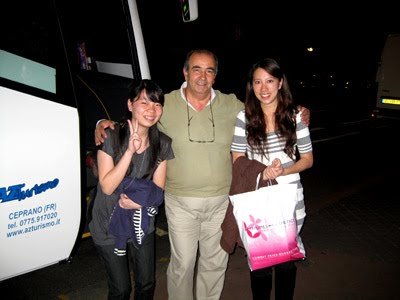 That's the end of the day! It's also the last day for our bus driver to fetch us around! :) He's a funny guy...
25th Sept, France, Paris.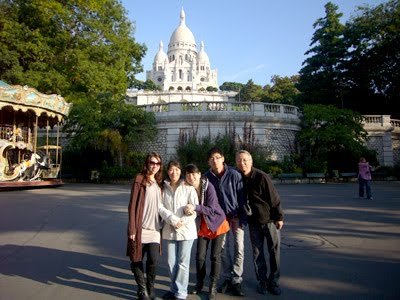 Well, I forgot this church's name! :X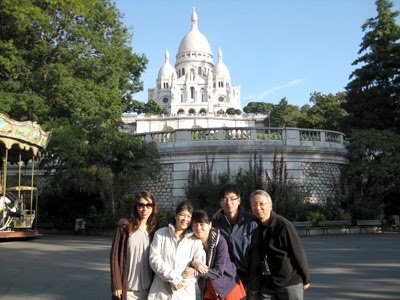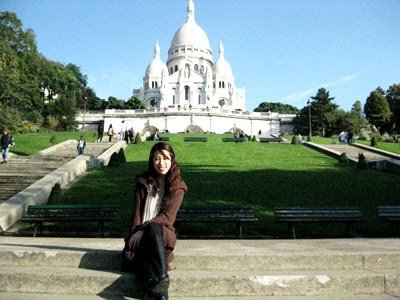 Climbed halfway and we decided to go back down to look for souvenirs instead...
And then we saw this!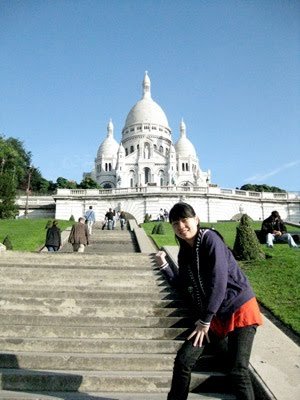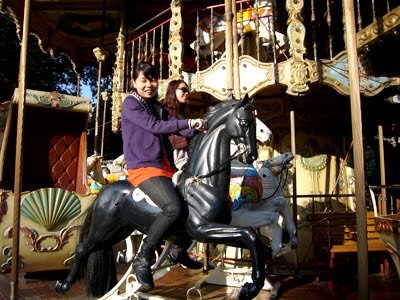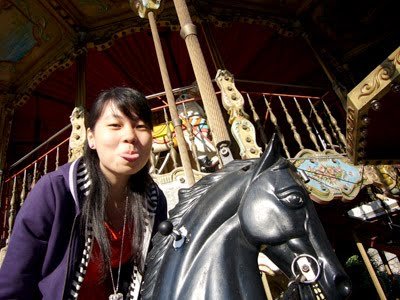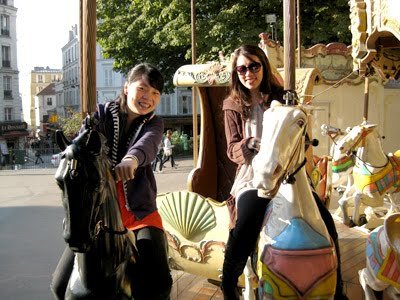 Shopping time! Went into this particular store and we heard...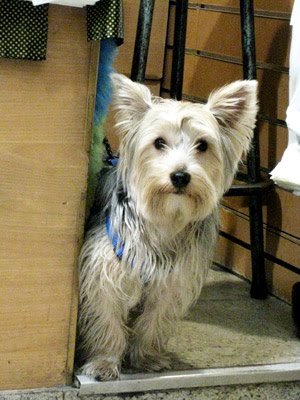 this dog barking! :) Cute right!!! Don't know why but I think their dogs looked different from singapore ones...
25th Sept, Paris, Musée du Louvre.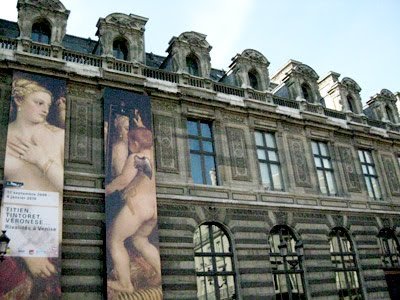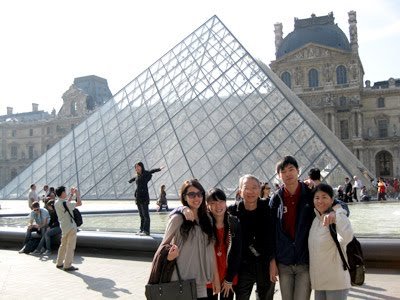 If you feel that you have seen this before SOMEWHERE... It means that you had watched Da Vinci Code movie right?!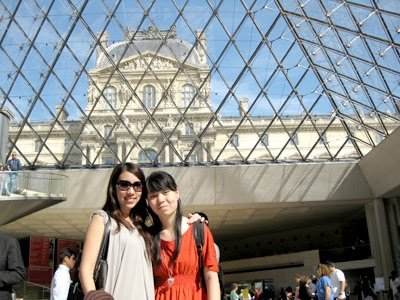 Whoo! Entered the museum! Lets see the ARTS.
There were lots of section so we head to the statue ones first.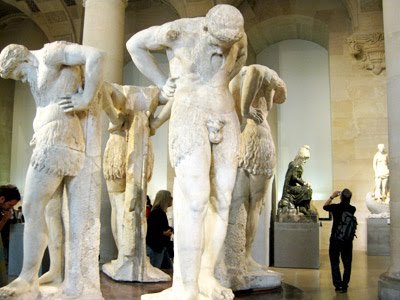 Naked men...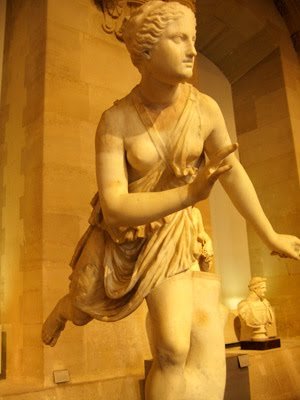 Doesn't wear bras women...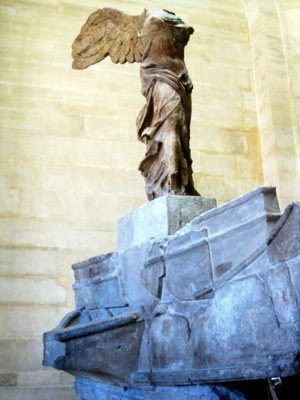 Headless and armless statue... (But with wings)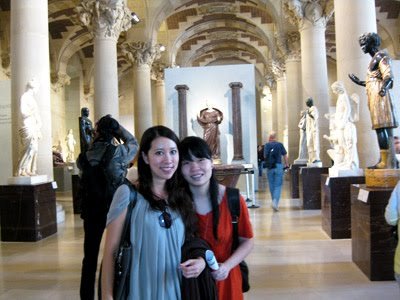 Next, the portraits.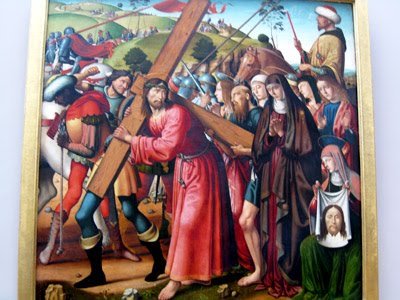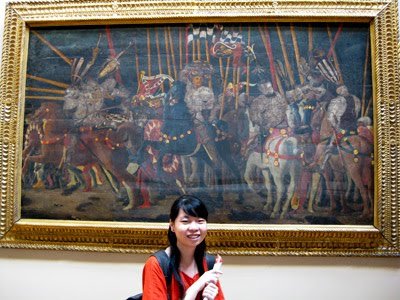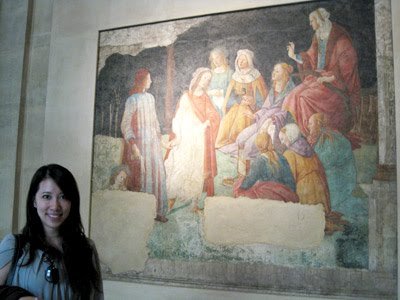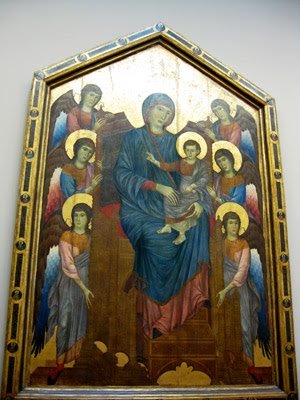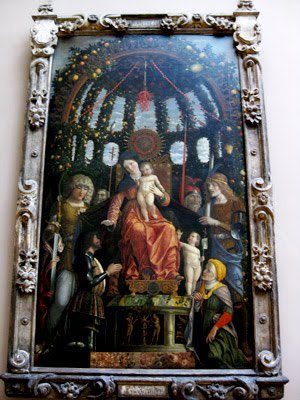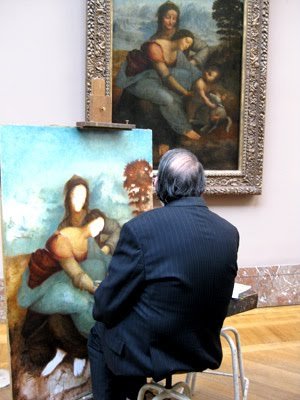 AH! They allow them to copy the masterpieces! COOL!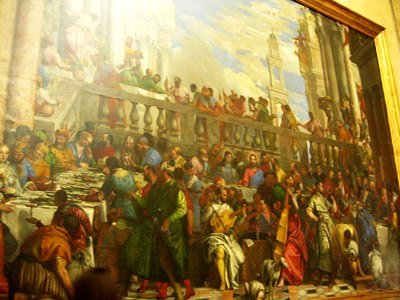 The largest portrait in the museum and we finally found "HER"...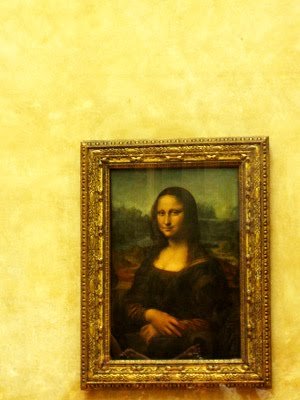 TADA! Mona lisa! Whoo!!! Wanna know why this picture is slanted?! Tell you why! There's humans heads blocking EVERYWHERE! It's super crowded. This is the only clear shot we have of mona lisa. BY HERSELF.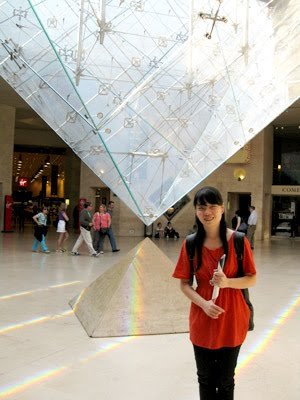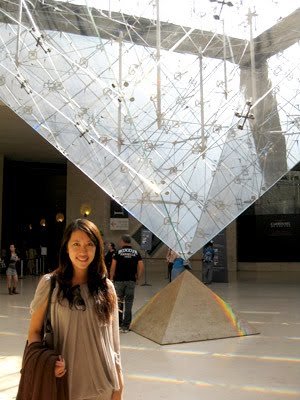 The inverted pyramids!
Time's up! No bus to fetch us around so... we took the public transport!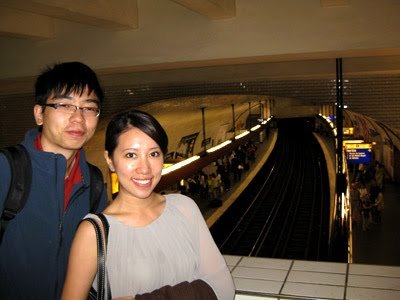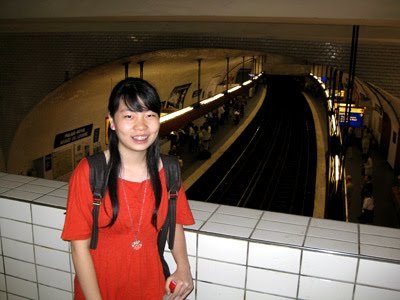 PARIS 'MRT'. First time taking it!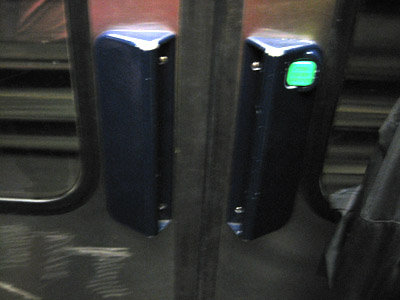 The train's scary! As in... Nobody will announce what will be the next stop. There's no sensor at the door so if you are those really kiasu one and you must get into the train when the doors are closing, then GOOD LUCK. And you have to press the green button when you reach the station that you wanna get down...
25th Sept, Pairs, Galeries Lafayette.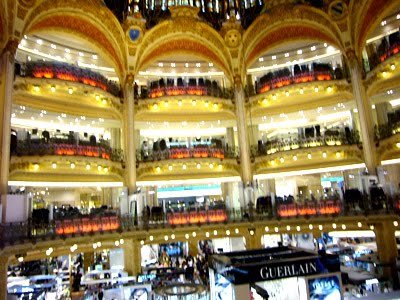 Even their shopping centre looks like a museum...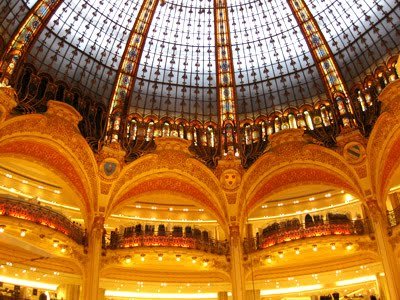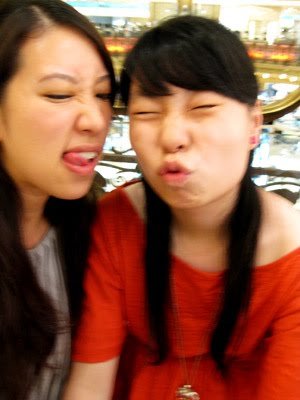 Shopping~! But the stuff are super expensive!
26th Sept, Paris, Airport.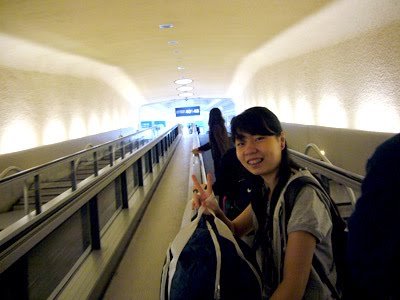 Finding the SQ plane...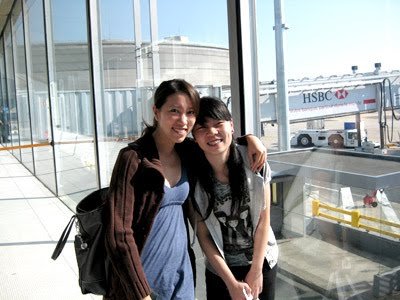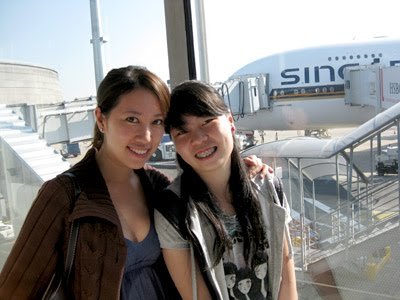 Our airplane! A380! :) The double deck AIRBUS.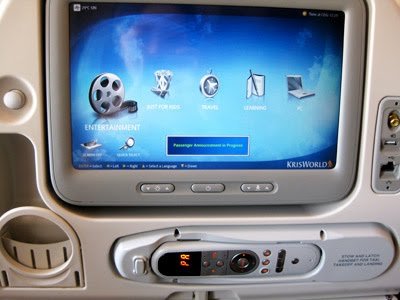 The screen is much bigger than the normal ones. Sigh! Will definitely miss europe's weather! Who doesn't?! Okay! 12 hours of sleep if not, I will puke! Whoo! BACK TO SINGAPORE! (Misses baobao)
The end of my paris trip!
[[END OF MESSAGE]]