Thanks to Vivo city(Cause we shopped over an amount), we got 2 free tickets to watch the channel 8 countdown performance, LIVE! Not bad right?! Got both new clothes and entertainment! :) By the way, it's super crowded when we were queuing up to get into the amphitheatre cause they wanted to prevent human jam at the area near Food Republic. Oh! Sentosa was also having countdown party, that's why it's like... [RAH]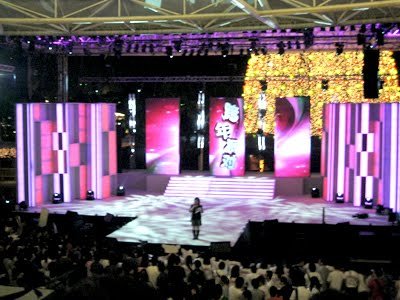 This 933 DJ was the one who host "Behind scene". For example, She would asked us to CHEER as LOUD as possible... But you know Singaporeans la... Not really Entu. :X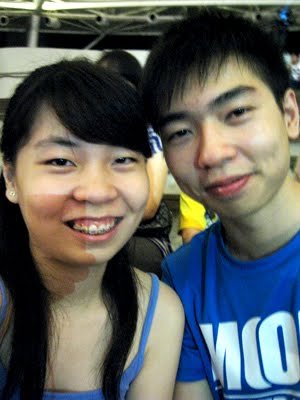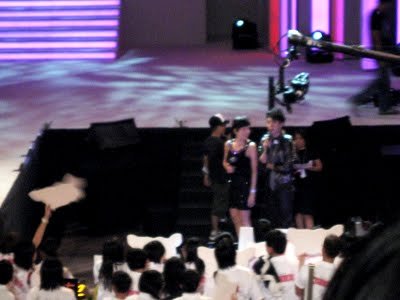 Hosts for the show, 鈡琴and许振荣. 鈡琴 is really funny! :)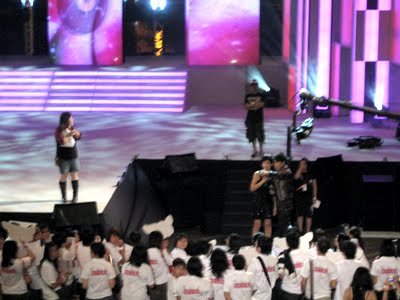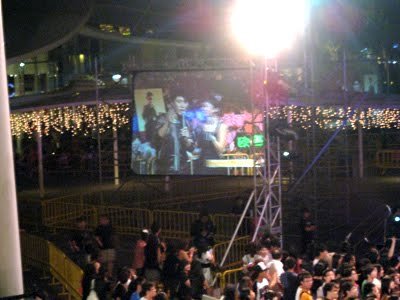 Big Screen available for us too!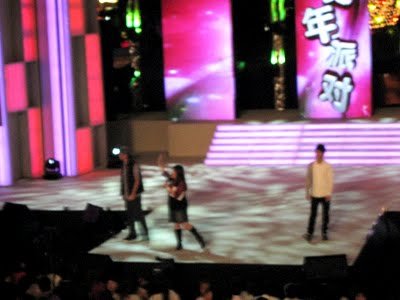 These two young man were teaching us the dance moves for "Sorry sorry"! Haha! Singaporeans, BORING~ They are like dead... (Except a handful of them) What to do? Haha!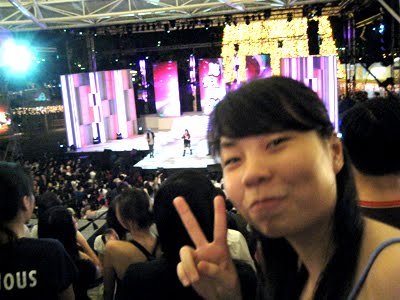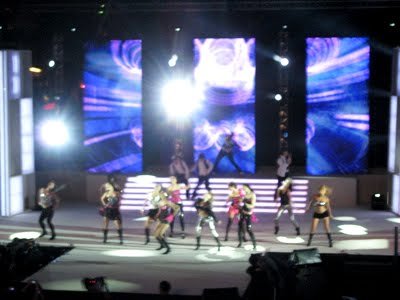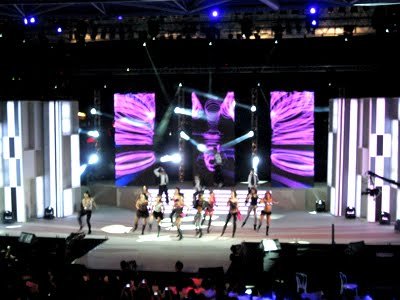 First Item! The "Pussycat Dolls". I forgot which celebrities performed! And as you can see, my camera suck big time!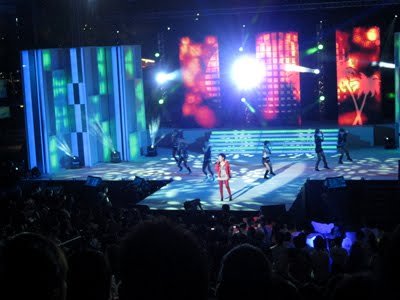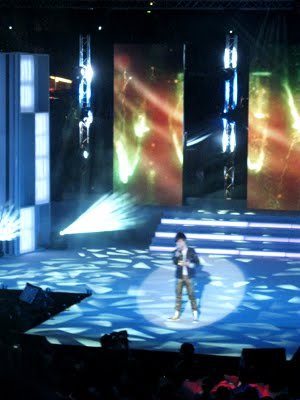 星光Contestants. I suddenly forgot all their names!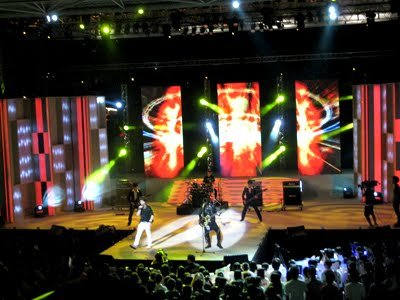 Lucify and Sylvester Sim.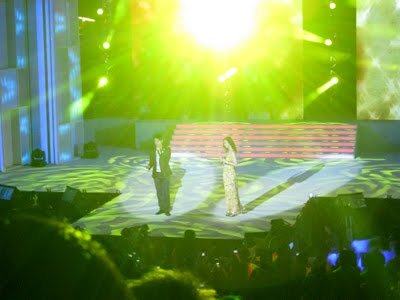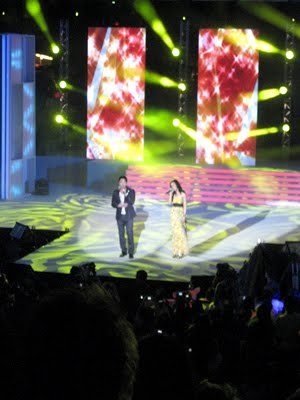 白薇秀(Joanne Peh) and 郑斌辉(Tay Ping Hui). Duet singing...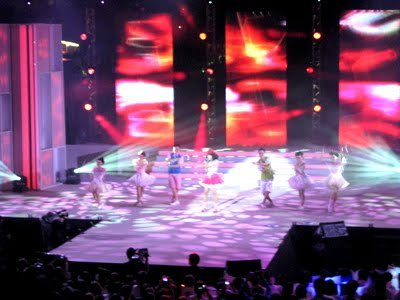 Teresa, I think. From Campus Superstar?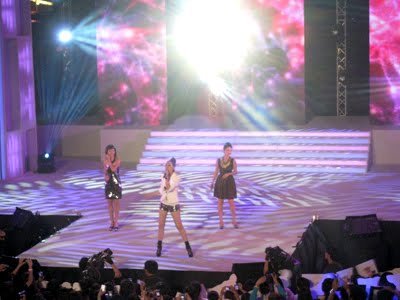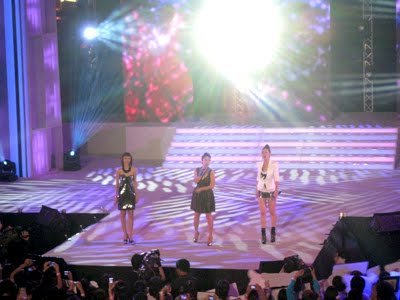 莫小玲(Patricia Mok), 郭舒贤(Ann Kok) and 许美珍(Cynthia Koh). Patricia was very high and funny!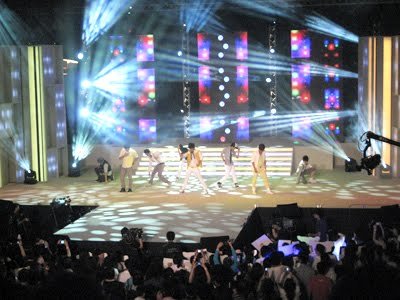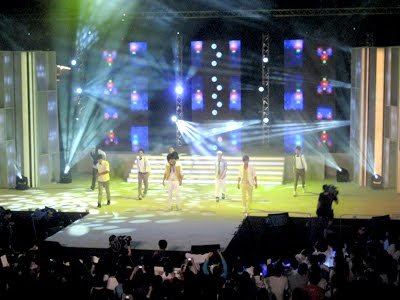 The guys dancing "Sorry Sorry". HAHA! I can only remember 陈世维 (Daren Tan).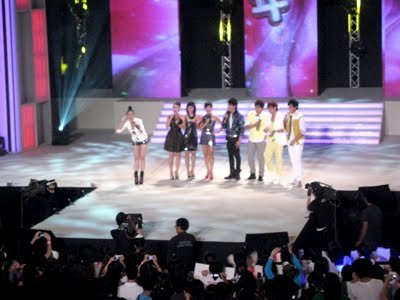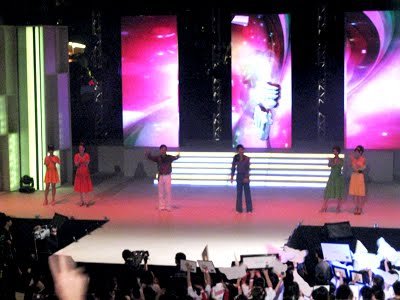 These celebrities entertain us BEHIND THE SCENE. :) They joke with the audience!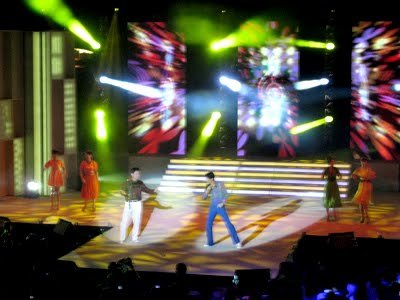 They are... 郑各评(Zheng Ge Ping), 黄文永(Huang Wen Yong), 李心钰(Belinda Lee), 陈丽贞(Aileen Tan),洪慧芳(Hong Hui Fang) and 潘玲玲(Pan Ling Ling).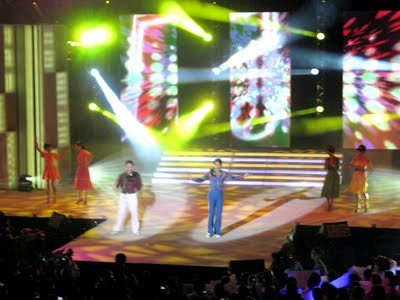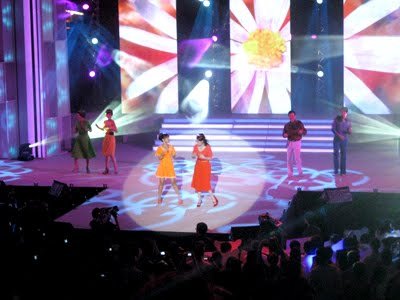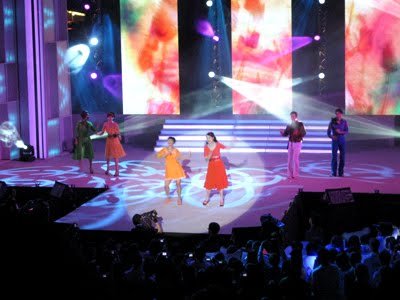 At least they are not arrogant! Unlike some YOUNG celebrities.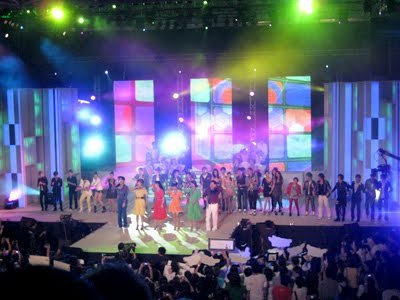 20 over celebrities... Countdown time!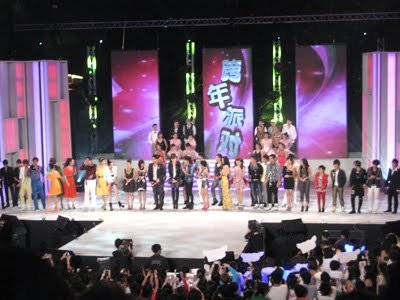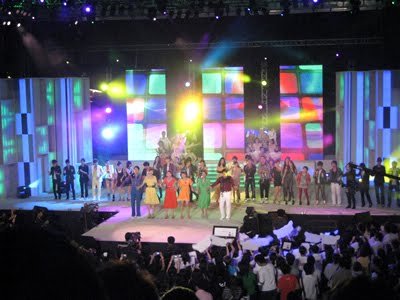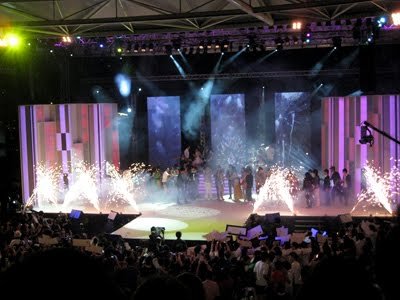 10,9,8,7,6,5,4,3,2,1! HAPPY NEW YEAR!! Then... This so-called "fireworks" came out.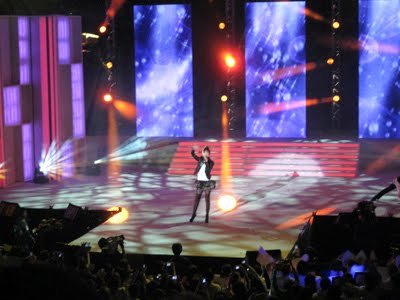 Fann Wong came out to sing a song after countdown. She's pretty! (Obviously)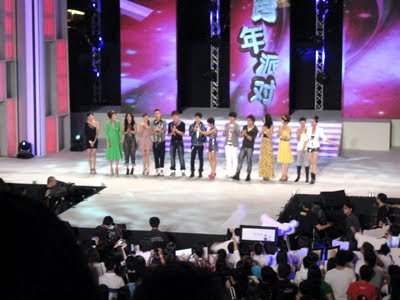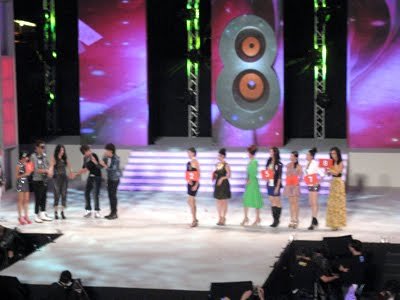 Then they played game. Quite entertaining la. Got 洪赐健(Joshua), 黄俊雄(Elvin Ng) blahblah...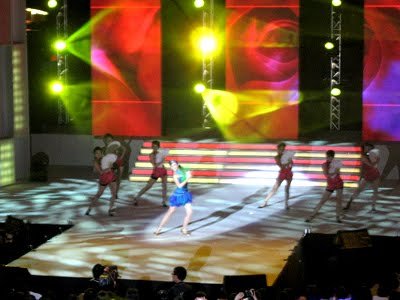 欧萱(Jeanette Aw) Fan dancing... Ha! Well... She has lots of FANS cheering too.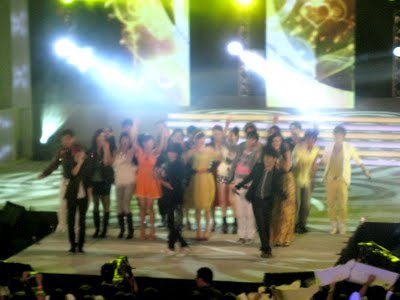 Last item, 迷路兵singing with celebrities zi high-ing at the back... Haha!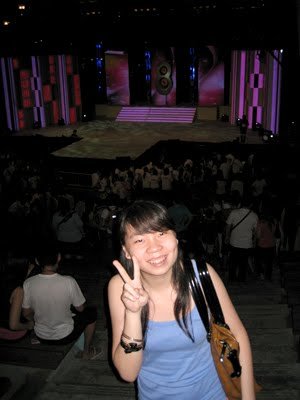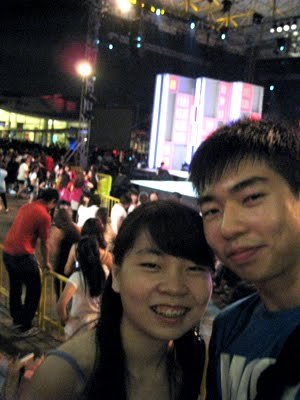 And that's the end for the day! :) Finally, a real countdown! haha!
[[END OF MESSAGE]]