School's CO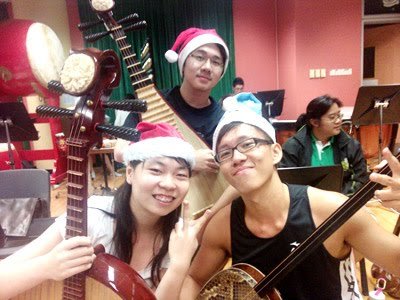 Before practice, Shopping at Daiso for CO Camp decoration... We were in-charge.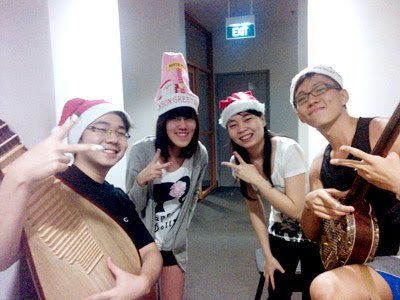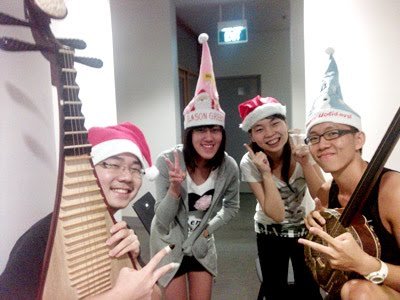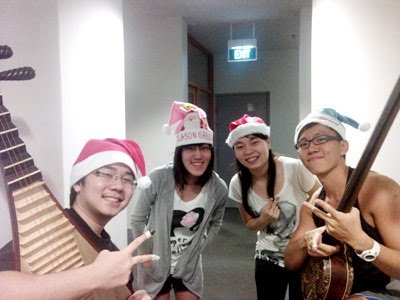 Then bought Christmas hat for ourselves too! :P
With beloved family to celebrate my mummy's birthday + Christmas!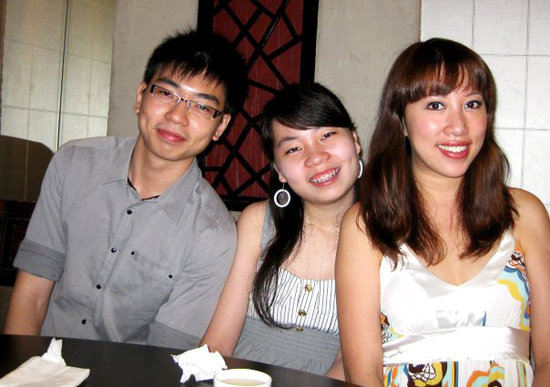 Had our dinner at Novena. By the way, it's Vegetarian! HA!

Then, had more desserts at Haagen-Dazs! (We actually had dessert included in our dinner...)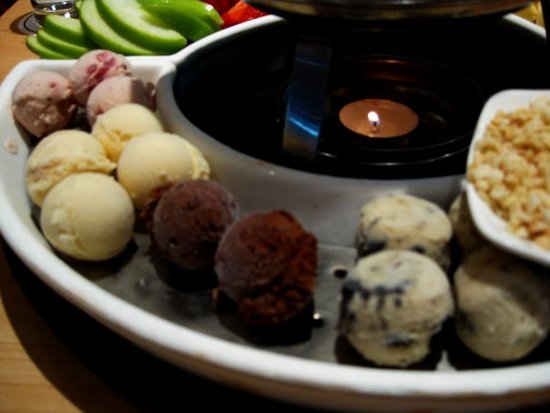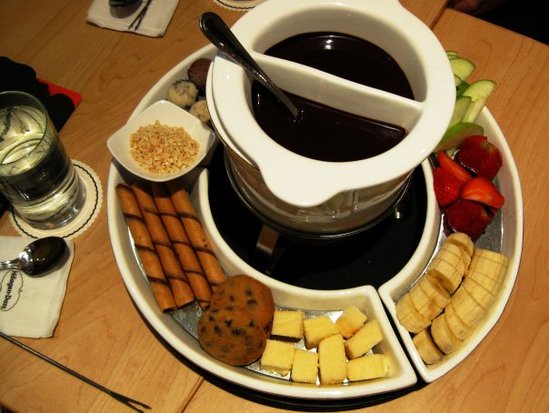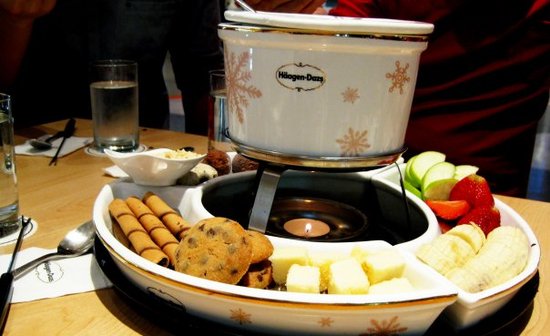 The first order we made, CHOCOLATE FONDUE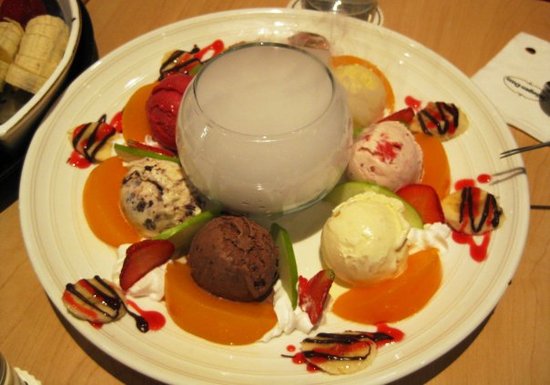 And the second order, 7 scoops of ice-cream(If I'm not wrong... Something like Earthquake at Swensen?)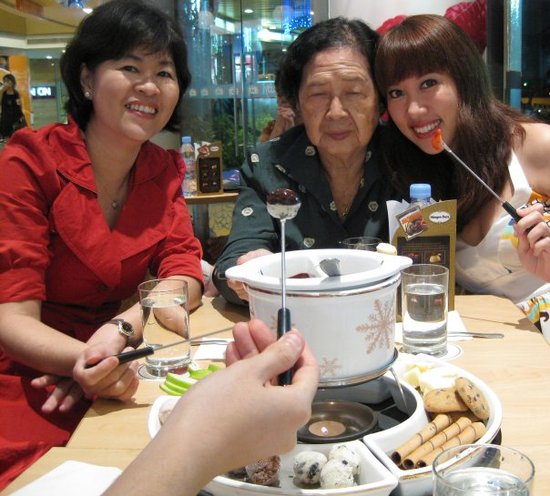 My grandma just nice closed her pretty eyes when the camera "snap"! Haha! So cute!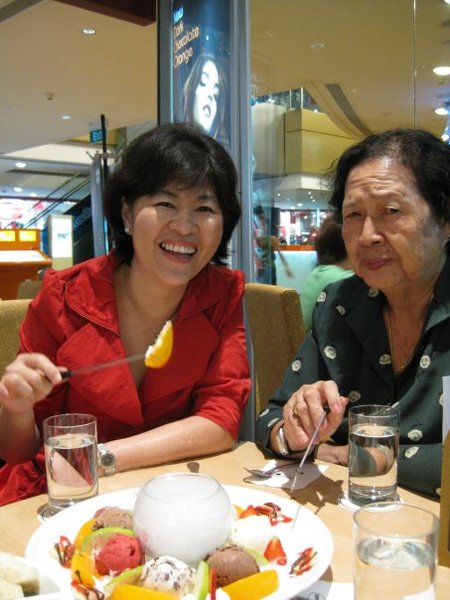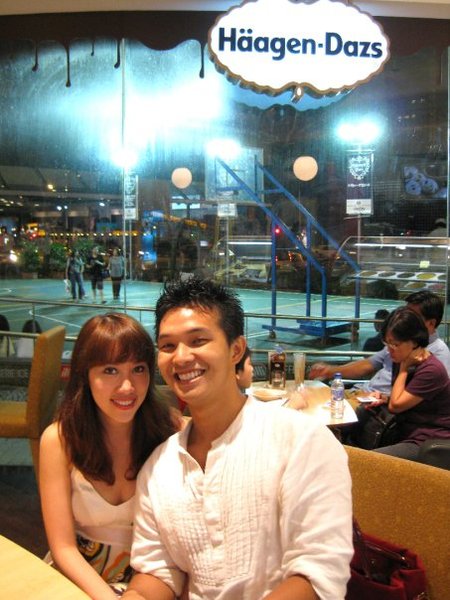 My sis with her bf...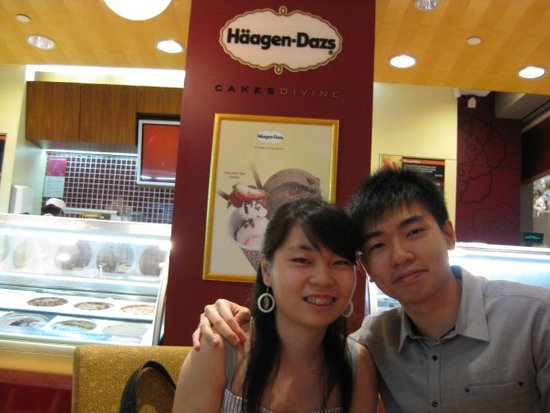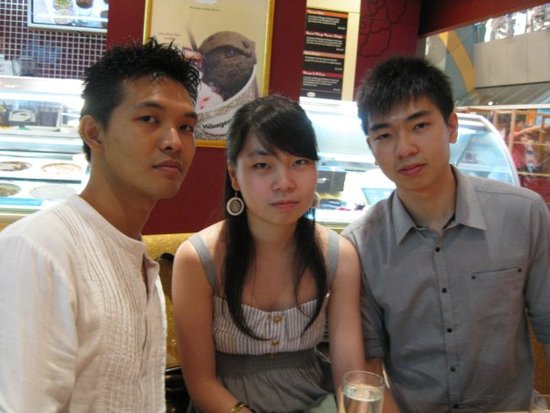 Whose eyes are the smallest?!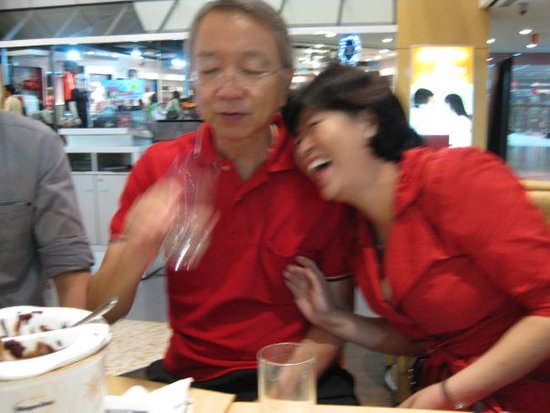 Not sure why mum is laughing out loud! Should be over lame jokes? :P hahaha!!!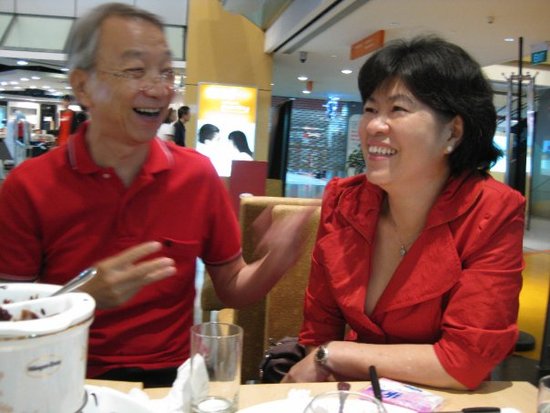 Now... My dad's turn!
That's all the fun we had on christmas with the Birthday girl! She will always be a girl to me! Young and fun!
[[END OF MESSAGE]]