My brother friend gave him this...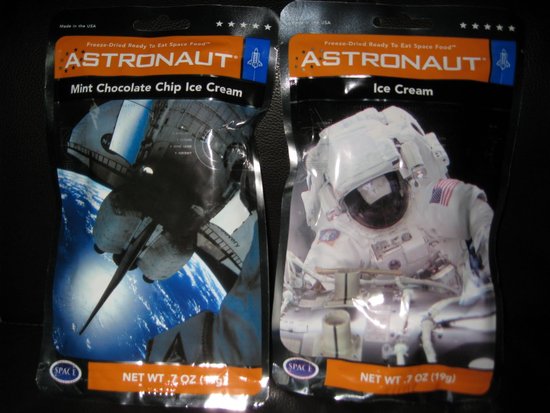 ASTRONAUT ICE-CREAM! (Maybe they could eat them while enjoying the 'planets' scenery)
His friend bought this when he went to the science center.! So good right? If you saw xiaxue video, then you will know what's this lah! (Obviously...) Yea... I haven't try it yet so I'm not sure how it taste like...
[[END OF MESSAGE]]