23rd Sept, Switzerland, On Our Way To Geneve.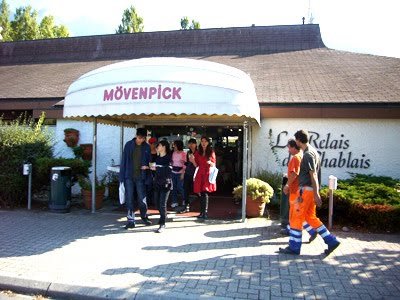 Stop-over for toilet and Ice-cream Break!
23rd Sept, Switzerland, Geneve.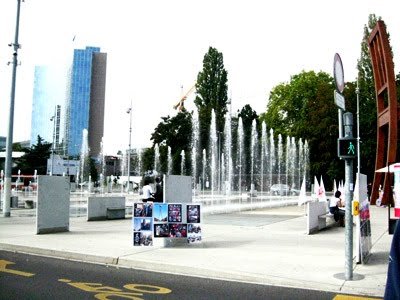 We reached Geneve! It's just an orientation tour. So... This will be a short post!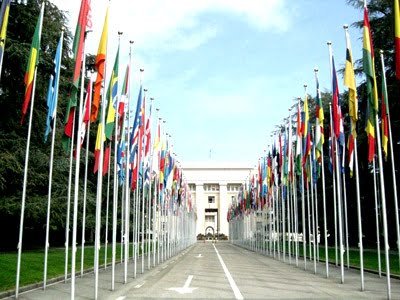 Guess what this building is? (Some worldwide thing that's why you can see lots of different countries flags...)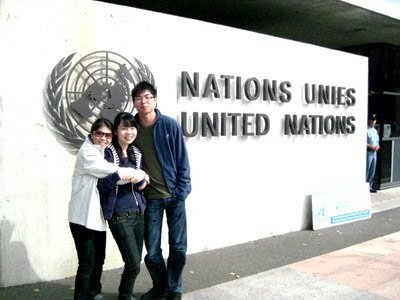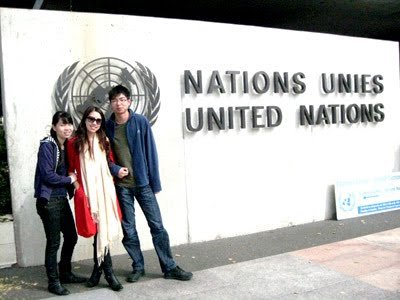 It's... ... THE UN! (United Nations)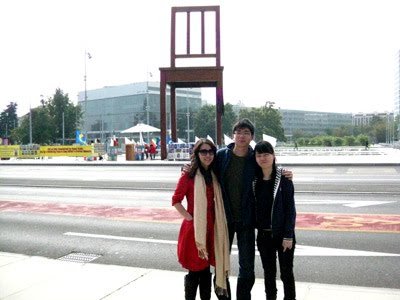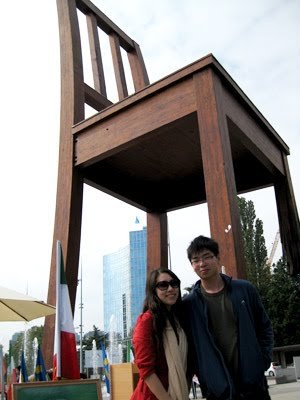 Up-close of the broken leg chair. It is created by the people who protested against mining. Because lots of people got injured by landmines and some lost their legs which explains why the chair has one broken leg.!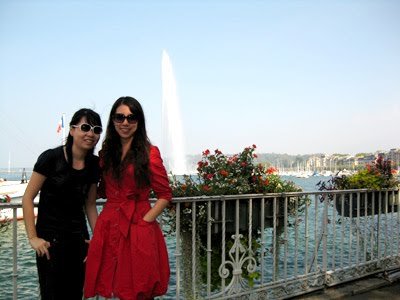 The fountain behind sprayed water that goes really, really, REALLY high!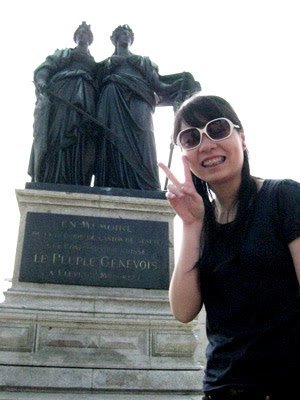 Hmm... What's this statue again?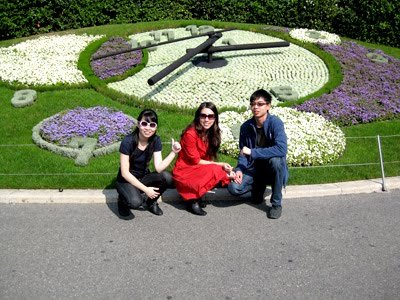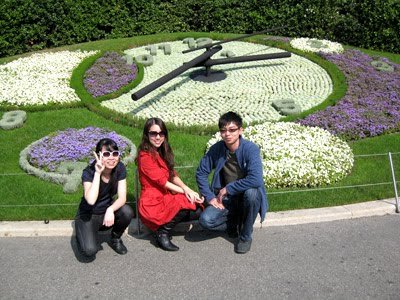 Geneve's colorful flower clock. This one quite common... I think I took one in Korea too...
23rd Sept, Burgandy Region, Hotel Inn.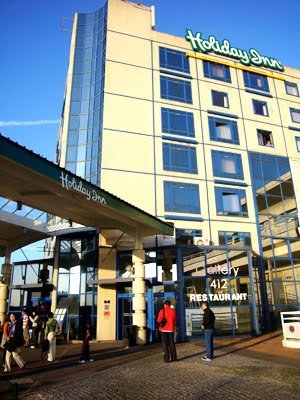 It was a long bus trip to Burgandy region! That's why not a lot of photos for this post. Well... We can't keep taking photos in bus right?! (Anyway, we were all either sleeping or watching the movie they had on the bus...) Next stop, PARIS!
[[END OF MESSAGE]]