22nd Sept, Switzerland, On Our Way To Zermatt. (First Stop)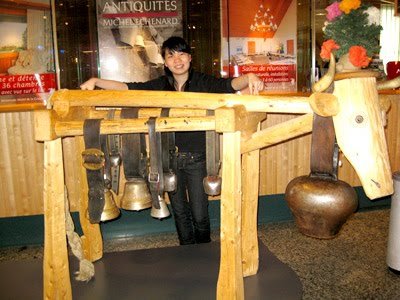 Wooden cow with Lots of cow bells...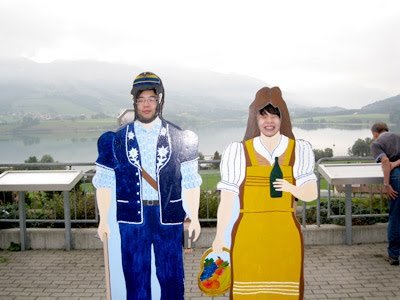 Being lame~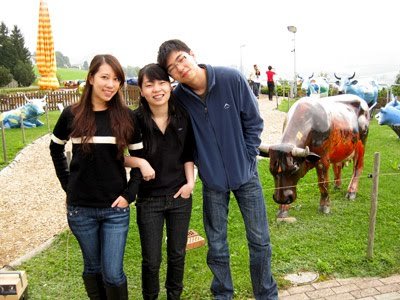 Lots of colorful fake cows! It's like those Singapore's ones. To advertise some stuff. But their cows were 3D cows...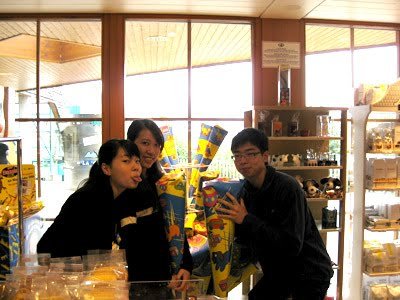 We found this weird big cone in the souvenir shop. Not sure what's in it... Cotton candy?!
The Photo-taking stop. (It's a stop for us to just take photos and... Zoom! GO!)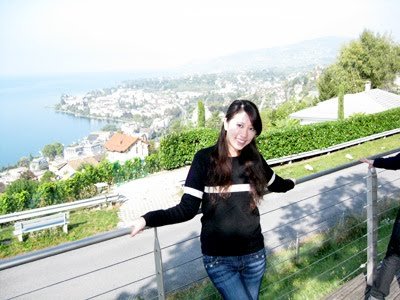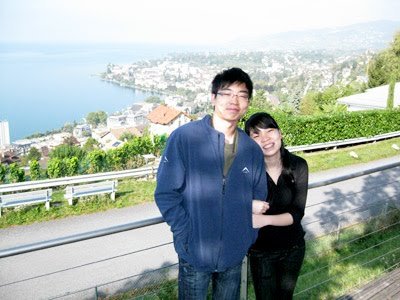 22nd Sept, Switzerland, On Our Way To Zermatt. (Second Stop)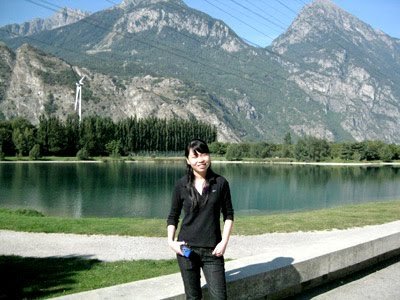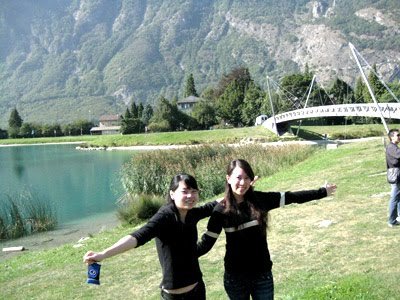 Eating At Marche.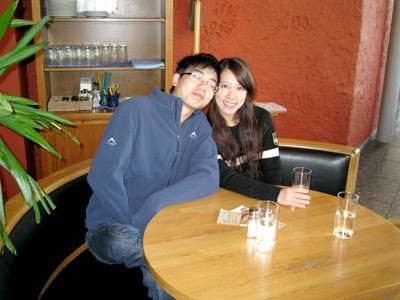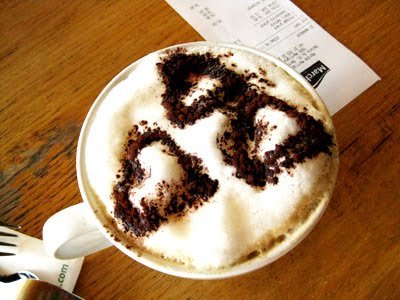 Their Latte! Cute right?!
22nd Sept, Switzerland, Train To Zermatt.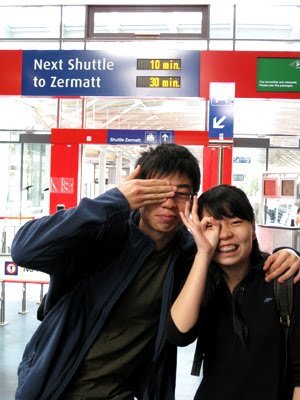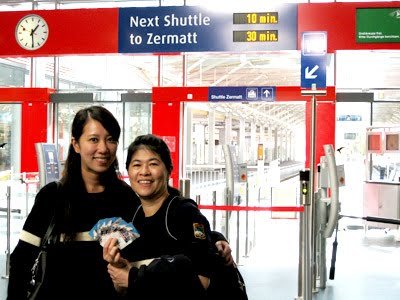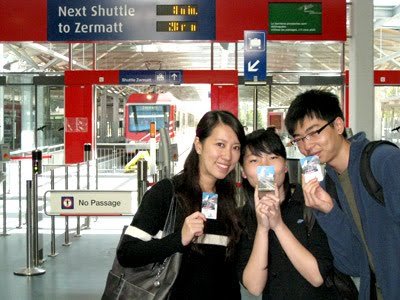 22nd Sept, Zermatt.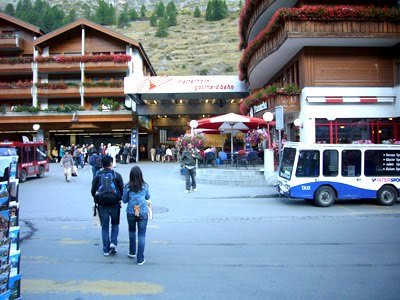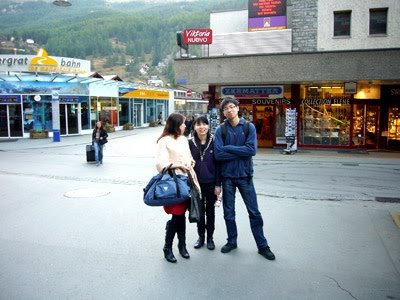 Tada! We reached Zermatt! It's a car-free village!
Lunch Time!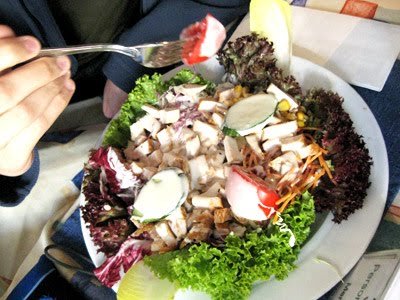 Salad. (BIG)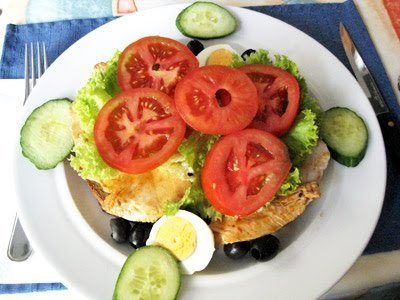 Sandwich. (HUGE)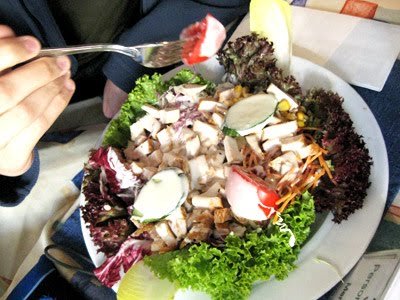 Pizza. (LARGE)
We were like... SUPER noob when we were ordering the food! Haha! We didn't know that their servings were this BIG! SO... Each of us ordered one Freaking dish! =.=... We laughed till... Then, my mum shared the pizza with a couple from our tour group! She cut 4 pieces and ask them to eat! Hahaha! It's Funny~ :)
Free & Easy!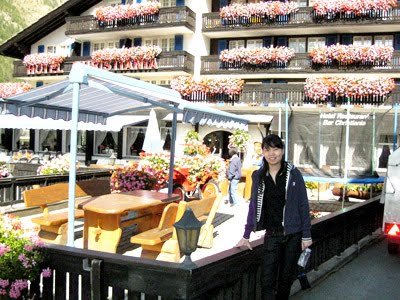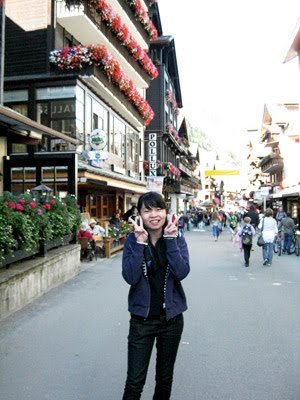 This is their... Orchard?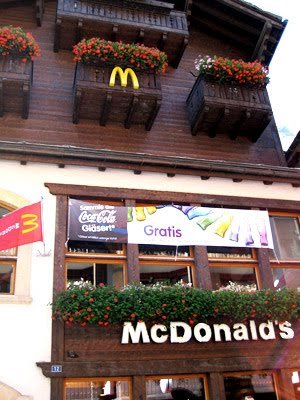 Macdonalds! They are still giving the cup as free gifts!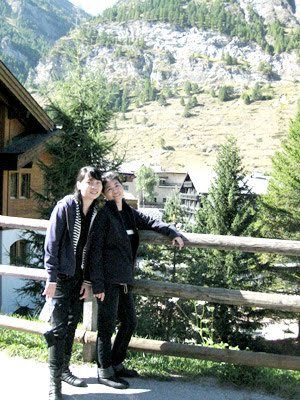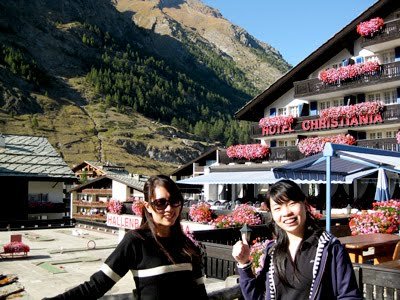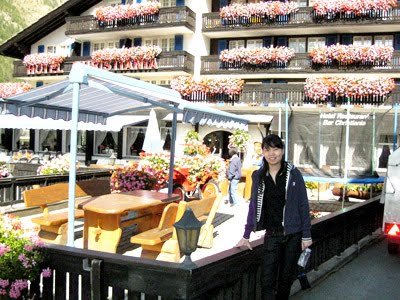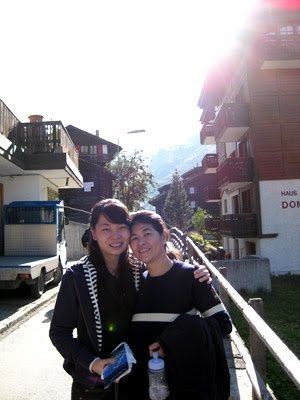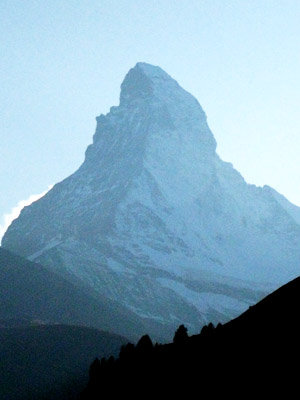 we were actually trying to capture this "mountain" as the 'behind-scene'. It's called Matterhorn!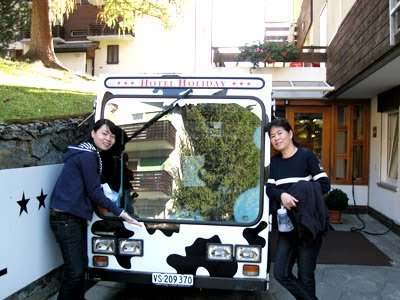 A cow vehicle spotted right outside our hotel!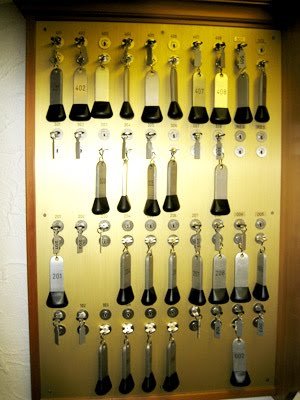 Hotel Rooms Keys here!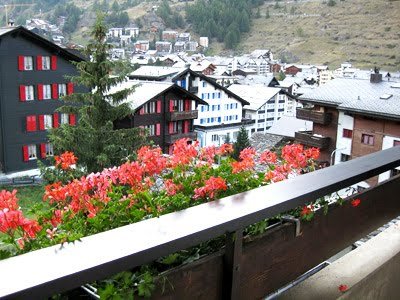 View of the village from our balcony.
21st Sept, Zermatt, Dinner At The Hotel.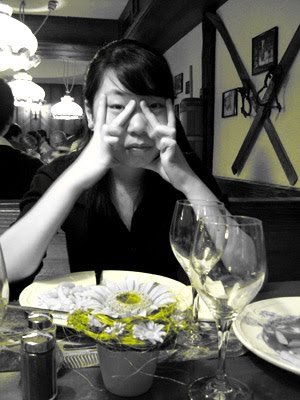 While waiting...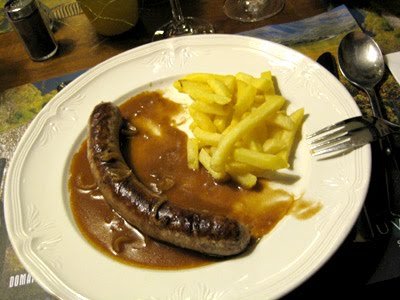 "NO! Gosh~ Susages AGAIN!" That was our reaction...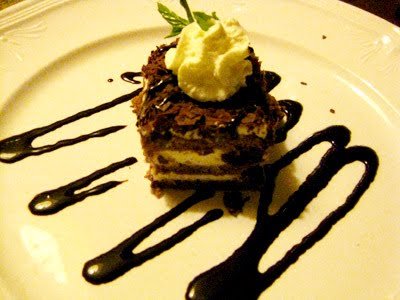 At least, this dessert was good.~
23rd Sept, Zermatt, Hotel.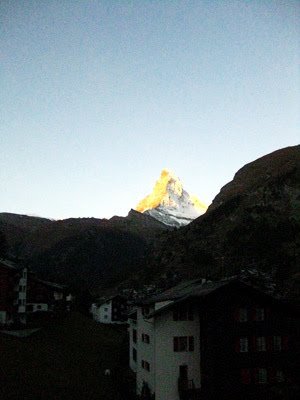 Matterhorn! Nice right?! It's like the only place that was bright... Heaven~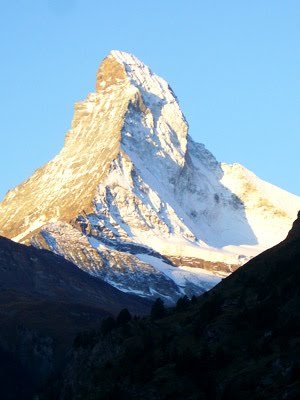 [DEET] Zoom in! Gorgeous Right!
[[END OF MESSAGE]]