20th Sept, Switzerland.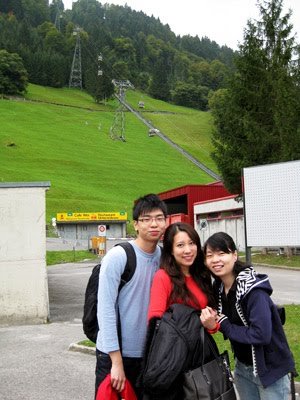 Just got down from the bus and...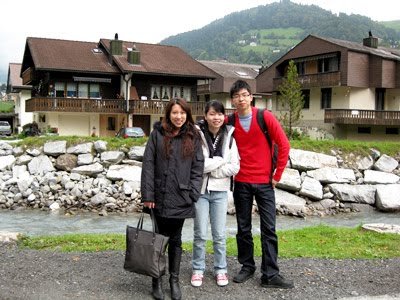 We were already feeling COLD.!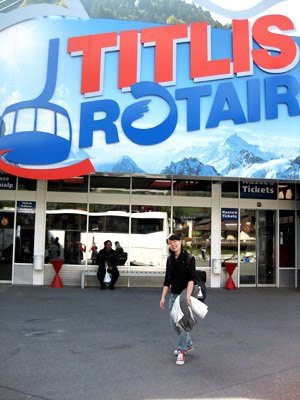 The cable car station to Mt.titlis! :) Exciting!
During the cablecar journey...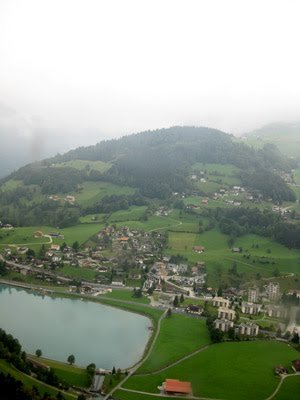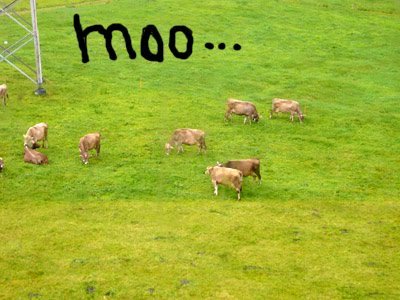 Cows here are SUPER "noisy"! Okay... Not them... Their BELL! Every cow had to wear one.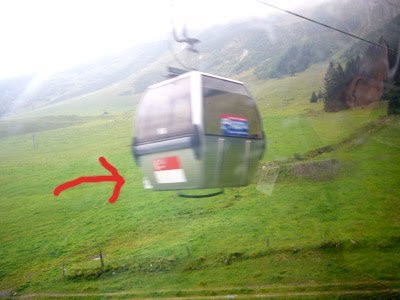 Spotted this cable car with Singapore Flag! Proud?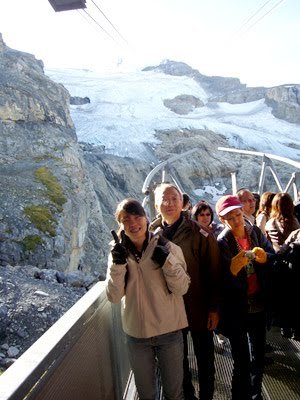 Nope! Haven't reach Mt Titlis yet! Waiting for the revolving cable car, Rotair!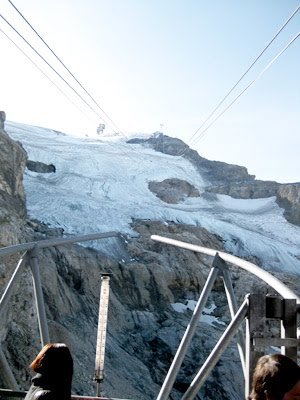 Snow on the mountains! Cool~
20th Sept, Mt Titlis, Ice Palace. (Should be...)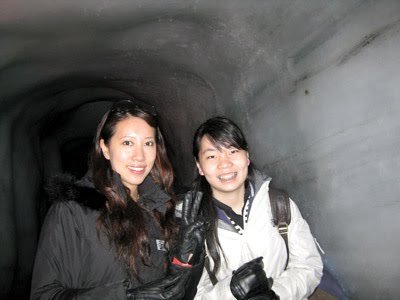 As you can see... The walls were ICY.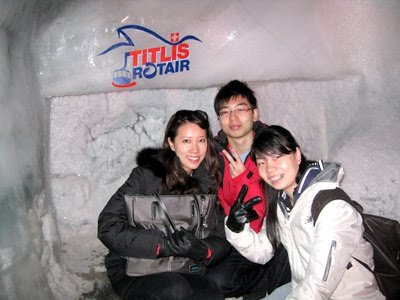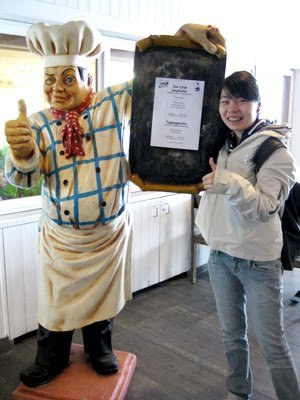 Out of Ice palace. It's warmer in the building~
20th Sept, Mt Titlis, The Top!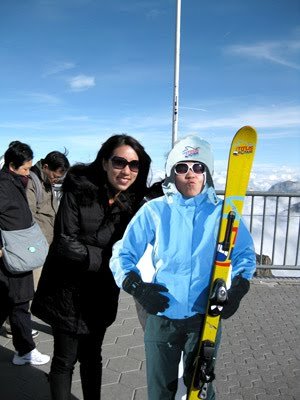 Competitor No.1 for Chew family ski competition...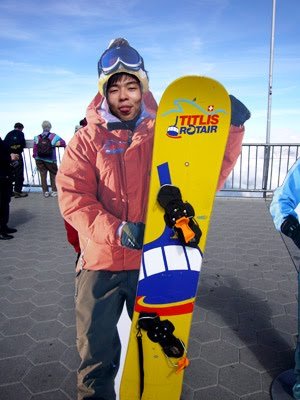 Competitor No.2.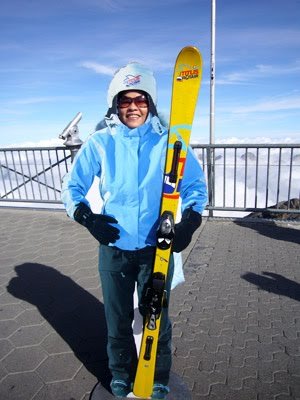 Competitor No.3.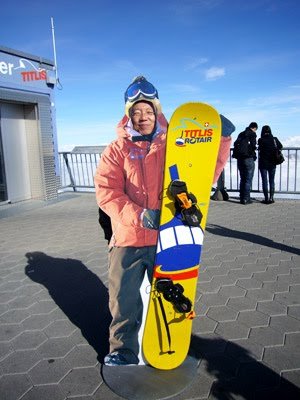 Competitor No.4.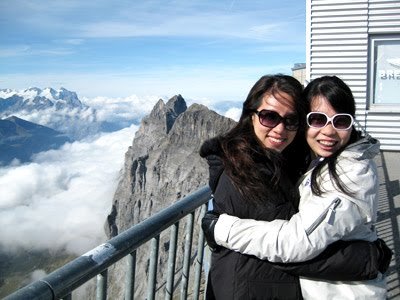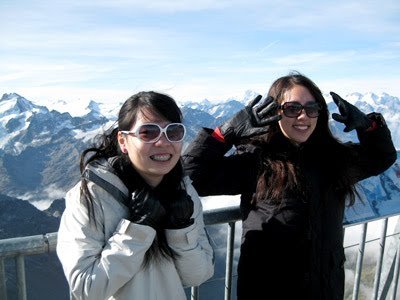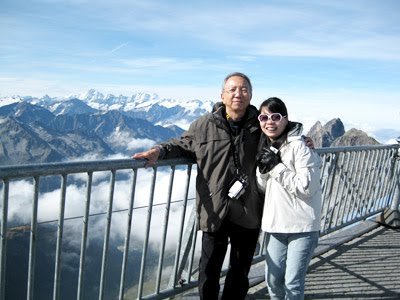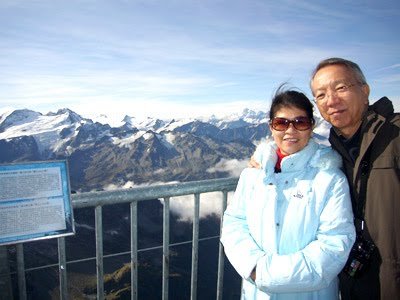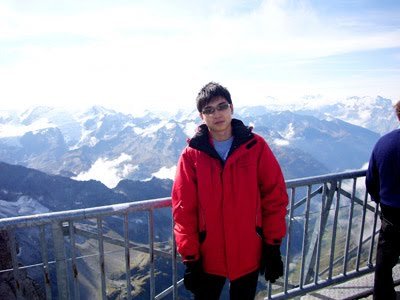 Whoo!! Why can you not Love the scenery up here!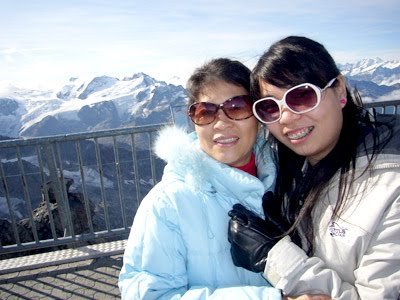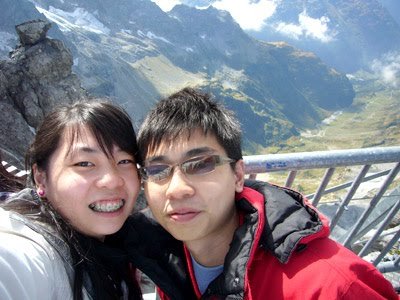 Stretched my hand to take this nice shot!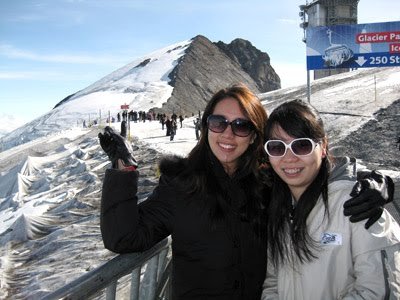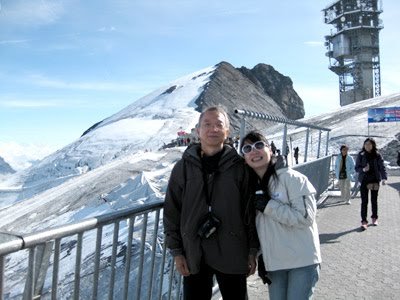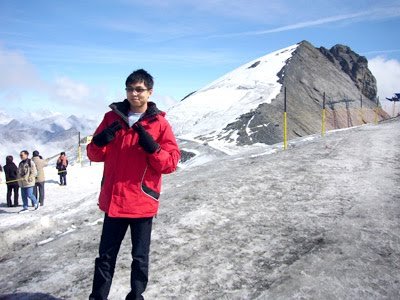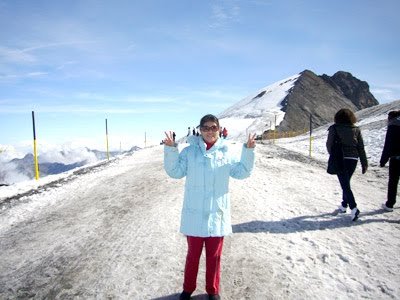 Tada! It's so freaking nice right?!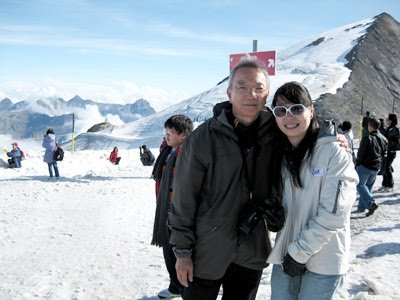 See the white snow~!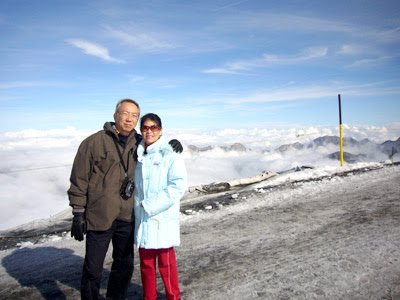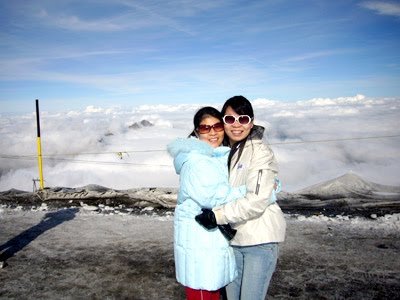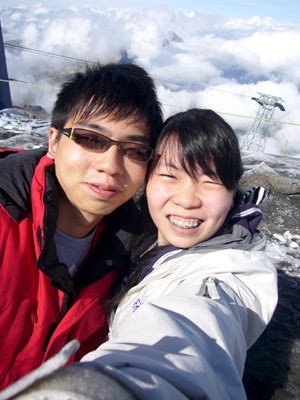 Forgot to wear my sunglass! When I see this photo, I don't know why but I feel like squinting my eyes now!!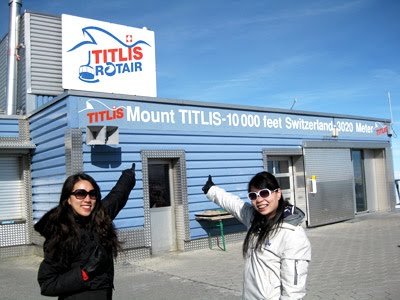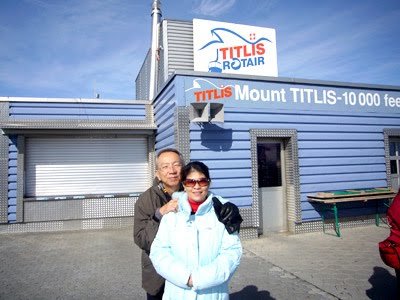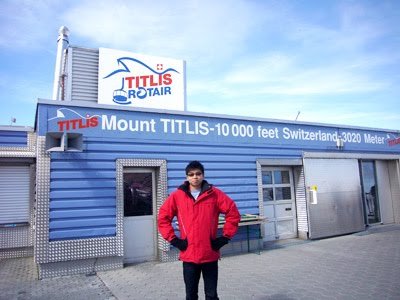 Proof that we reached the top!!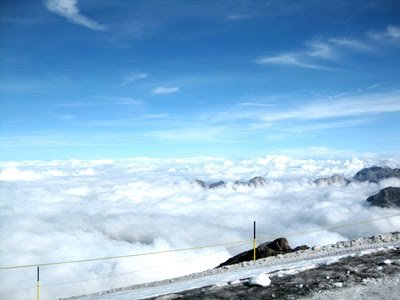 Took this artistic shot before going! Looks like heaven...
20th Sept, Mt Titlis, Back to the warm buiding for lunch.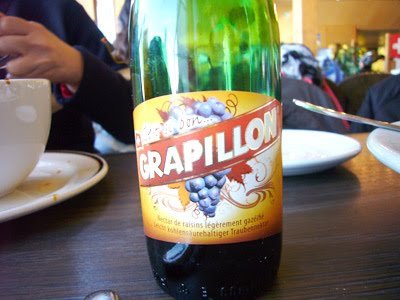 This drink can only be found on Mt Titlis.! It's Damn NICE! Too bad, can't bring back. :P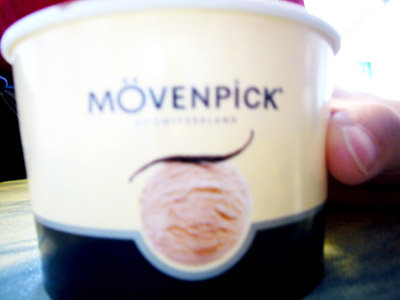 Movenpick! Best ice-cream in Switzerland! It's cold up there but we had to try right?!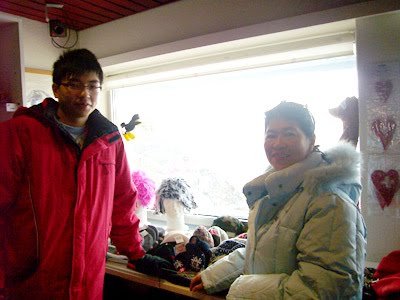 In their sovenir shop. ha! Looks bad here.!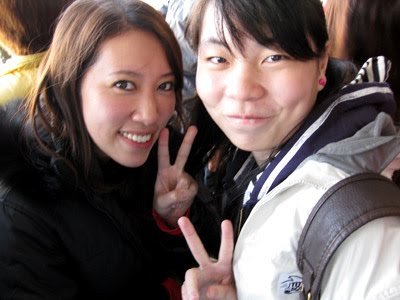 In The cable car...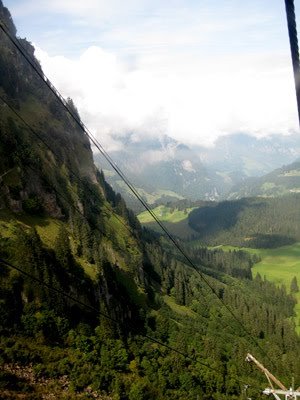 Descending back to land... Sigh! No more snow!
20th Sept, Switzerland, Back on land.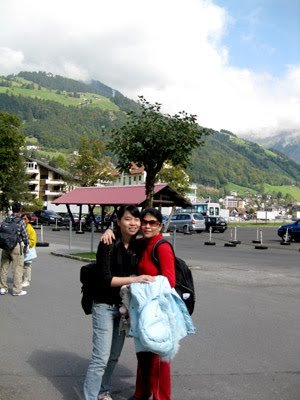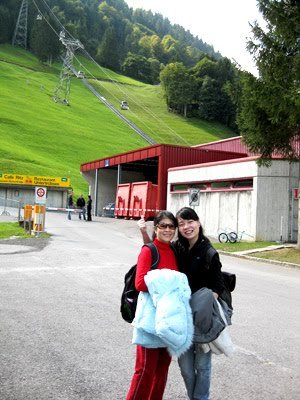 My mum wanna take a photo with the cable car cable... -.- HAHA!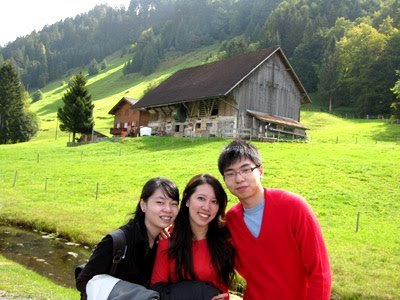 Some wooden hut nearby.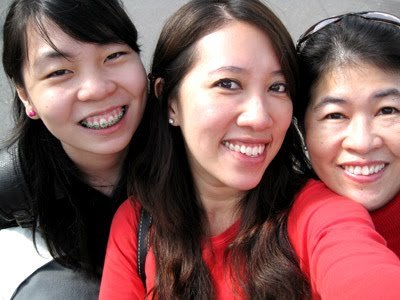 And That's all for Mt. Titlis! :D I LOVE the weather! Cause now, I am freaking melting in my room. So hot~
[[END OF MESSAGE]]