20th Sept, Switzerland, On Our Way To Interlaken.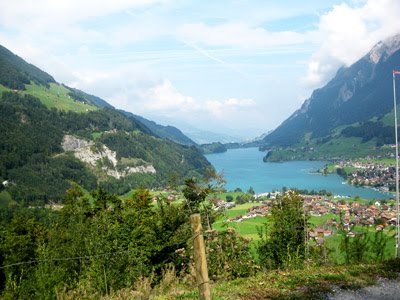 If I am not wrong(Cause I was sleeping in the bus), this is the scenery of Interlaken!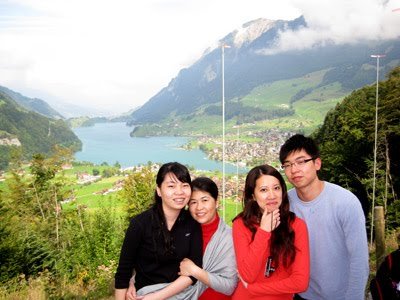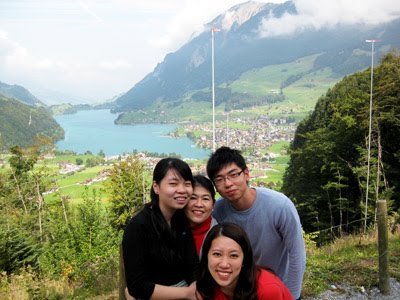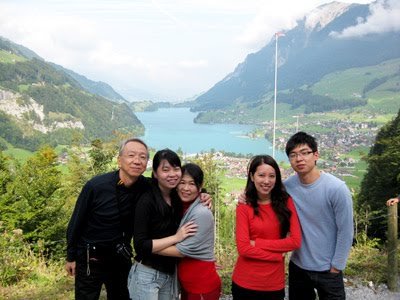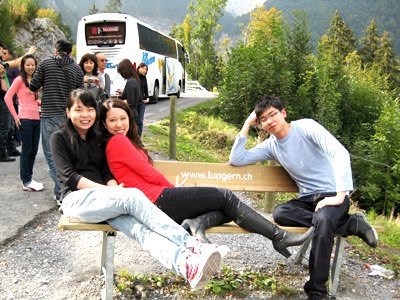 We can pose with any object man!
20th Sept, Switzerland, Interlaken's Hotel.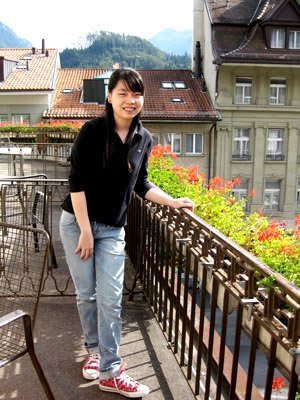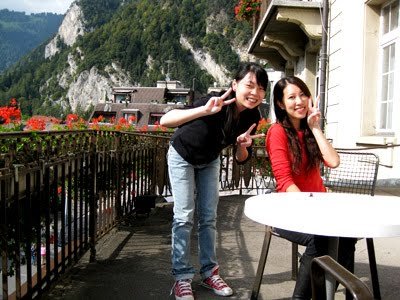 Checked into this particular three stars hotel and IT's time to E-x-p-l-o-r-e! (Free and Easy). Interlaken is just a small town...
Nearby park whereby you can actually see people parachuting!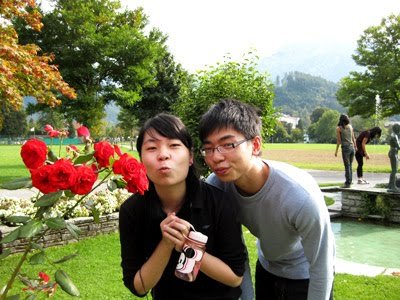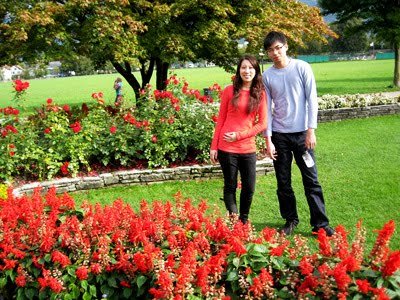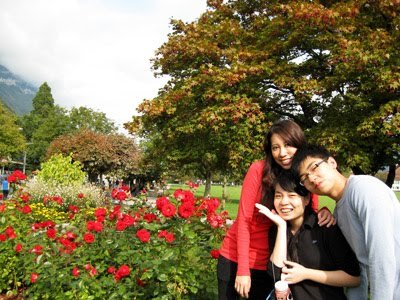 Just Walking Past This House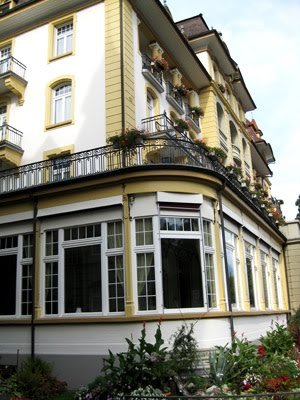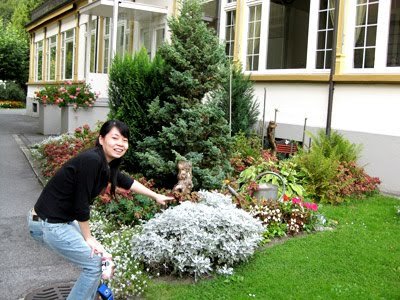 Weird bunch of flowers... The one that I am pointing at.
Interlaken Casino. (Luckily, Singapore Is Having One Soon! Cause Even A Small Town Has A Mini One!)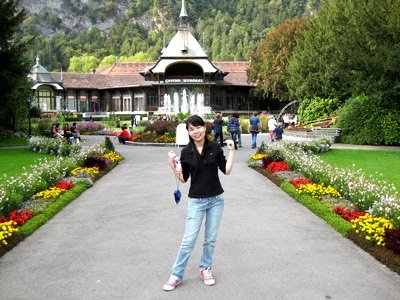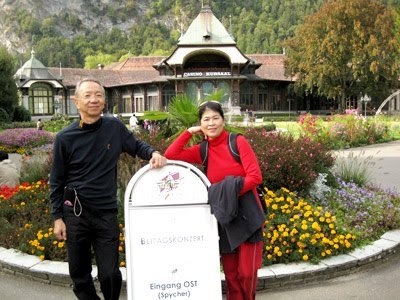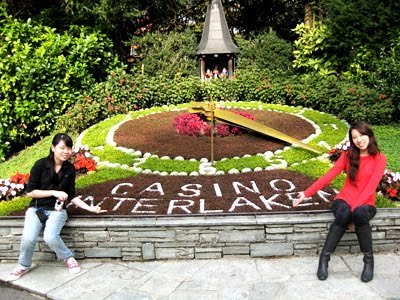 Random Photos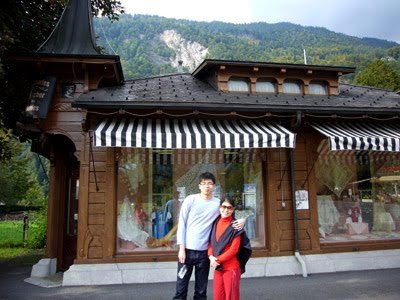 Some shop selling clothes.? Haha! But It's closed!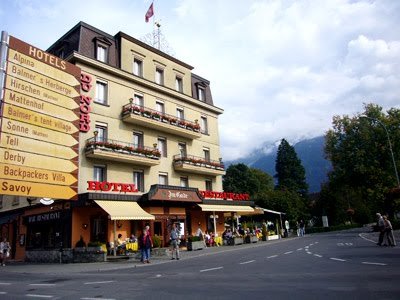 This is not our hotel. Just randomly took it.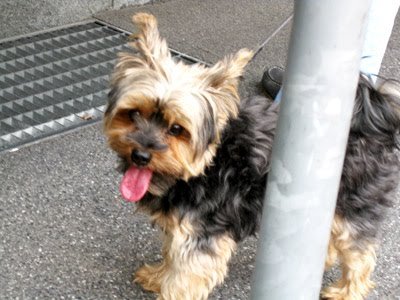 I WANT THIS DOG! I mean... I love my baobao but this puppy is so C-U-T-E!!!!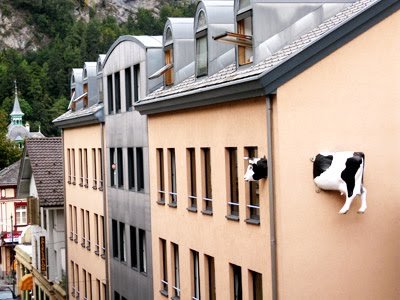 Look At This Photo. Anything Out Of The Ordinary?!
Dinner Time! The Fondue Dinner.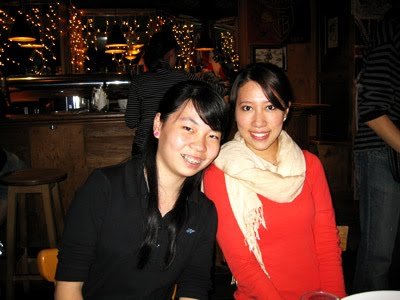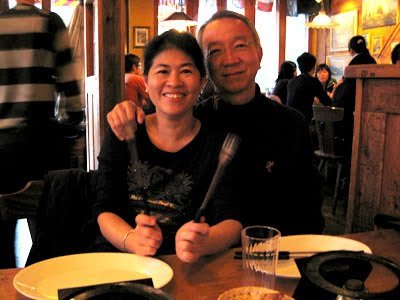 The boss and employees in this restaurant were damn hyper/HIGH. Ha! Too bad! Can't put the video here... :P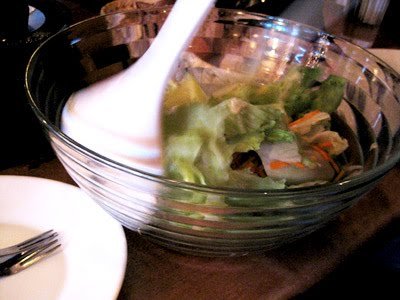 Salad First...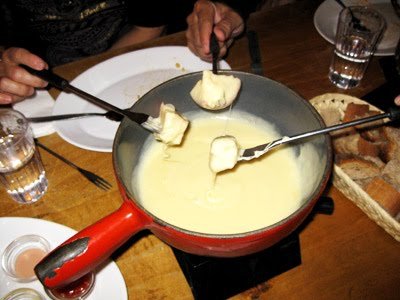 Melted cheese with bread! (There's red wine in the cheese too! Super Strong.)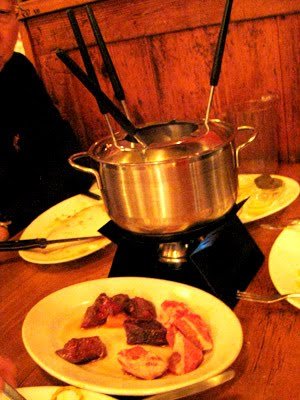 Europe Type of steamboat. Haha!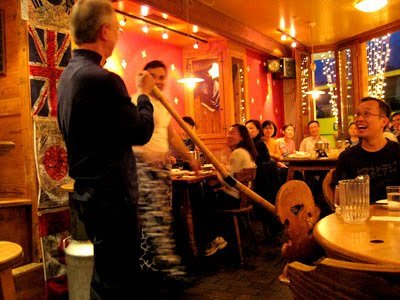 My sister was being pulled out to dance with the boss(forgot to take a photo cause was too shocked~) and my dad was pulled out to blow this thing... Me? Nothing... Just eat...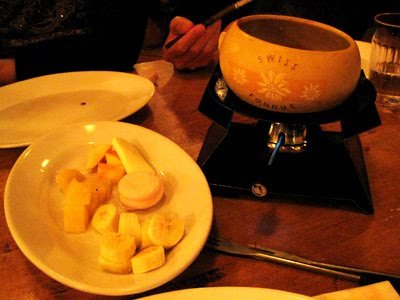 Chocolate Fondue!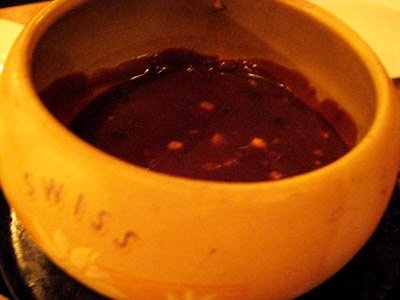 Close up of it... It's nice!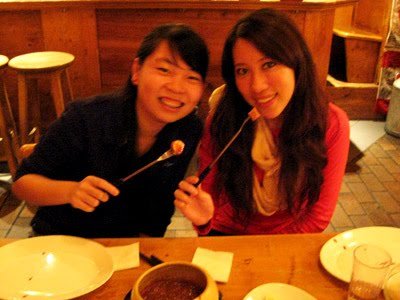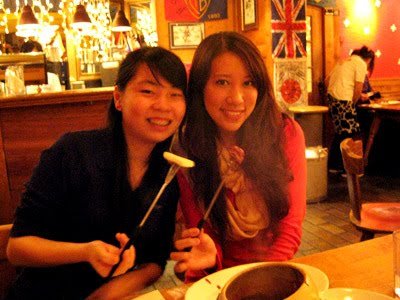 Not sure why my sister body looks so blur~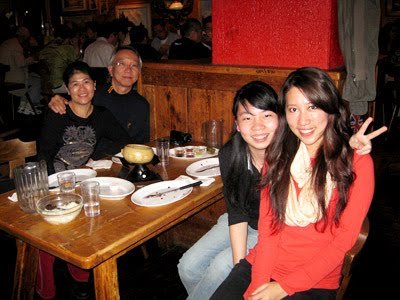 The boss helped us took this! :D
After Dinner, Back To Hotel.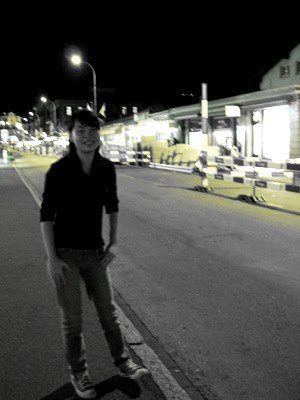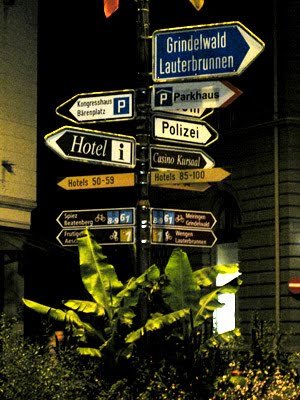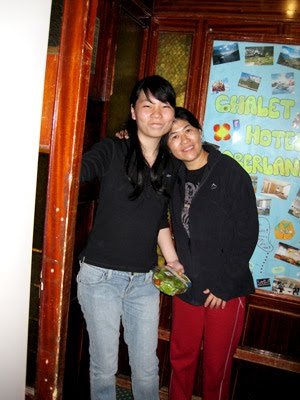 They actually had those olden type elavator.! Those cage one? You have to close the wooden door yourself one... You know? Okay! I'm bad at describing it... :P
Yup! That's all for Interlaken! :D Next location!
[[END OF MESSAGE]]