I met up with Wenlin and Krystle yesterday for Coraline Movie! :D hee! They so lucky right, get to go the SAME class! Sigh... :P It's okay! I can at least go out with them at least like one in a month or so?! Hee!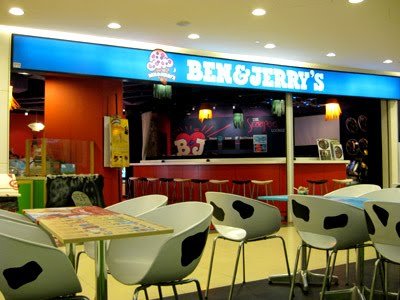 The movie starts at 5.30pm so we decided to "ROT" at Ben & Jerry's!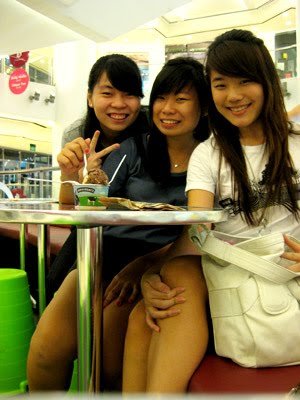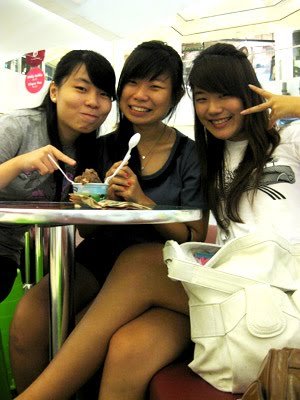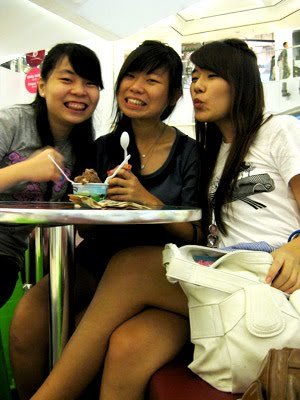 1 Cup, 2 Sccops, 3 People Share!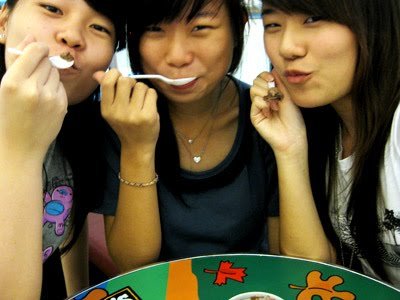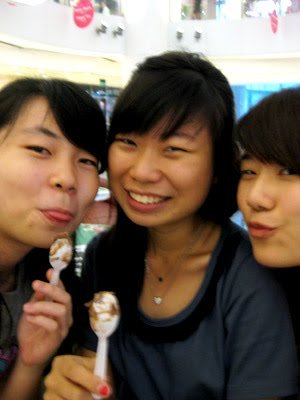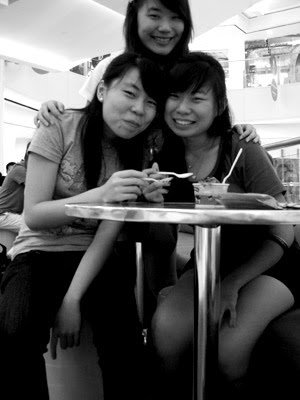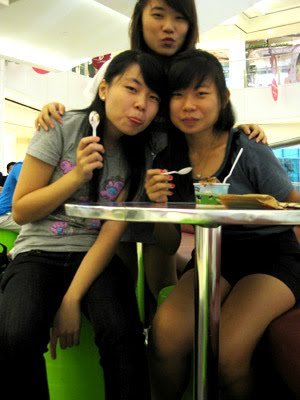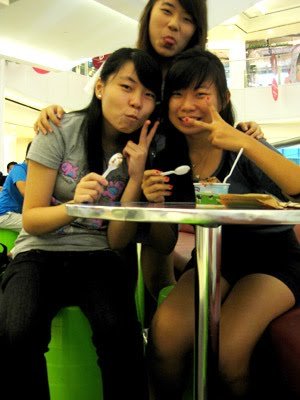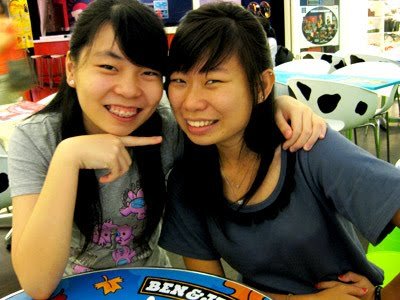 We are the so-called TWINS! :)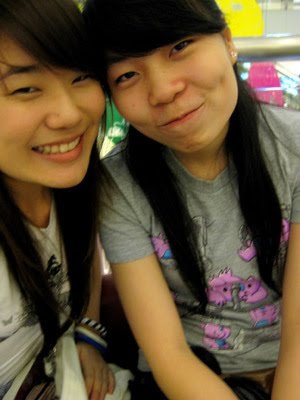 And This is my best Bitch! :)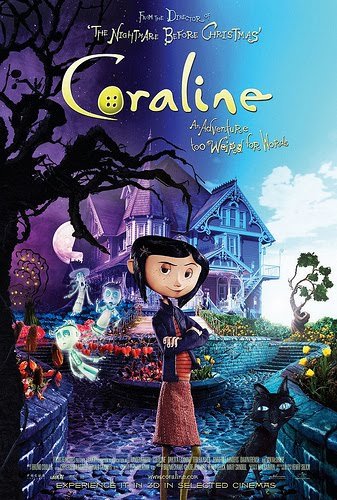 Coraline is Dakota Fanning! That's why I wanna watch this movie! For a cartoon, I think it's good. Better than Monster VS Aliens for sure. (In my opinion lah). We laughed at weird parts and there was a part whereby we were all damn "gan-chiong"(tense). After the movie, we were so tired that we went home straight away. Haha! Anyway, Main purpose was just to meet up and See them! Whoo!! Ah wen & Krys! Must meet up for another movie okay! Maybe... Jennifer's body?! HEE!!!
[[END OF MESSAGE]]