The first thing I saw when I reached there was...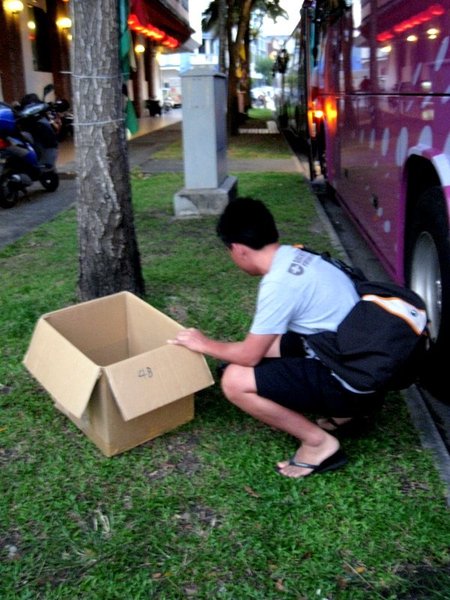 THIS. All surrounding Kenny while he was carrying the hurt little pigeon into a box. Haha!
Well... We were invited for this (Vegetarian) dinner because of the performence on Sat. :) Cool right?! We had this appreciation gift from them too! Thank you to the Cute Shifu! Eh! He's like a Happy monk! (Mi Le Fo).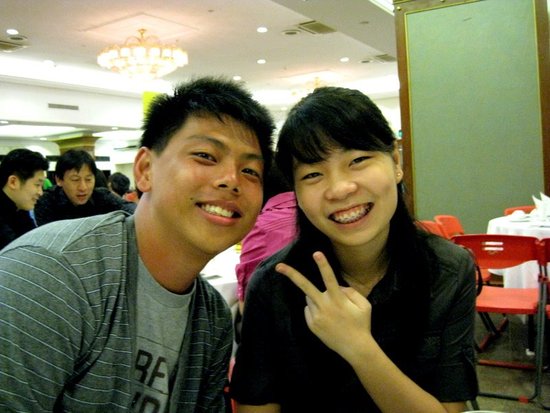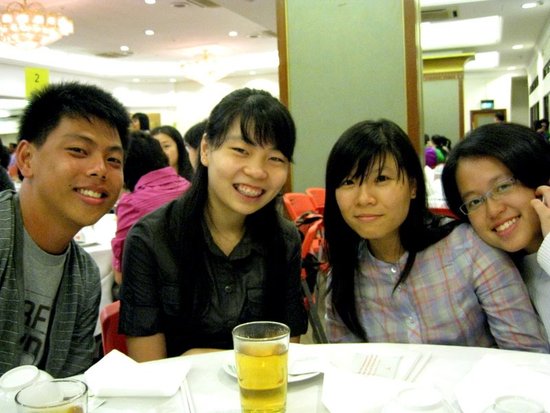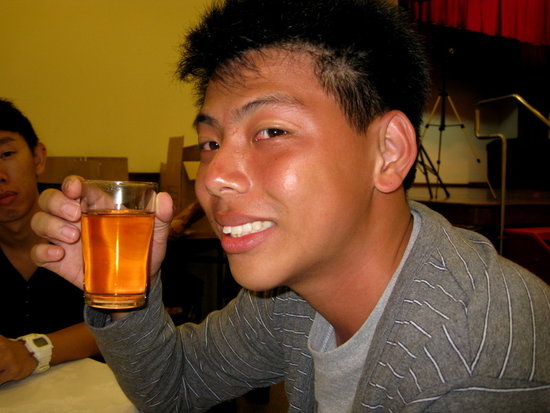 Kenny looks drunk right?! Actually he's drinking tea and he had sunburn! HAHA! Damn red right?!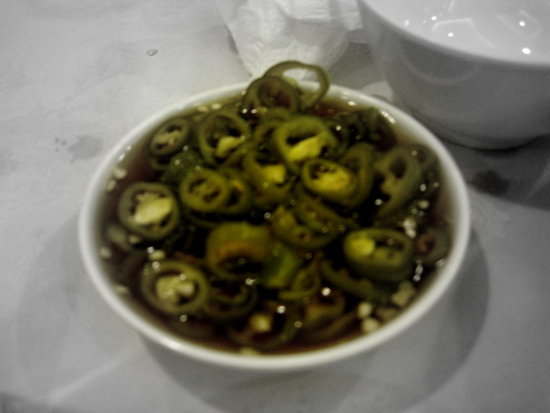 Chaixia's Large amount of GREEN CHILLI!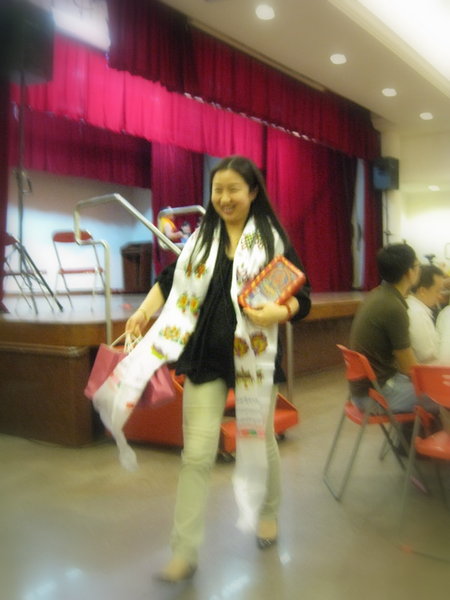 Our GREAT ZHANG shifu! :D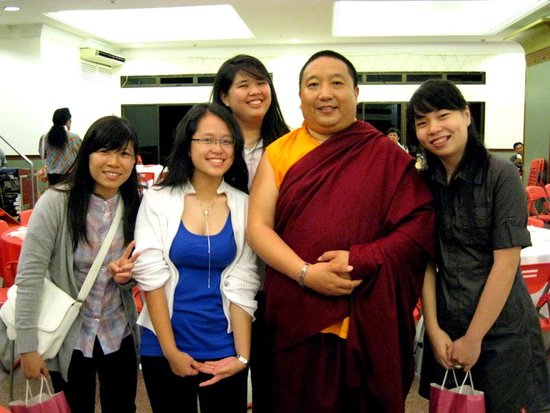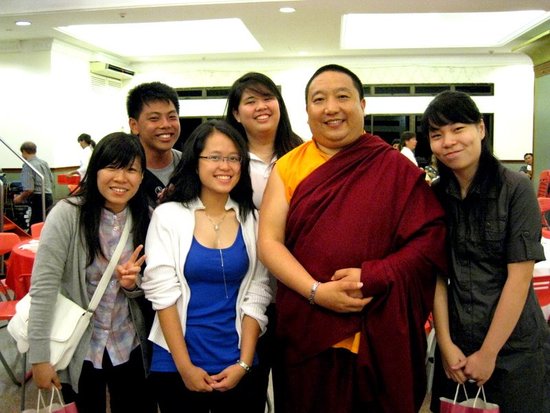 There!!! This Is the cute Shifu!! Cute right?! :P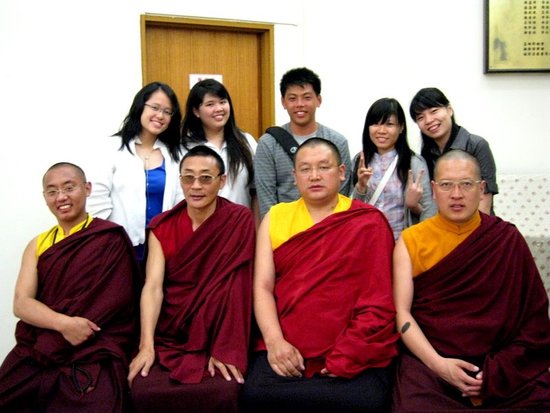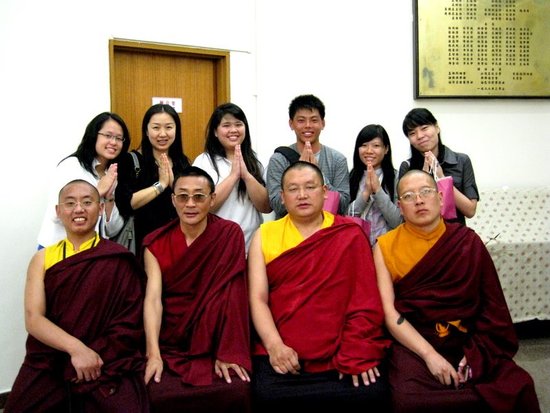 The fact is that we actually only wanted to take a photo with the monk on the extreme left. (wear specs one). Kenny's Favourite Monk! Haha!!!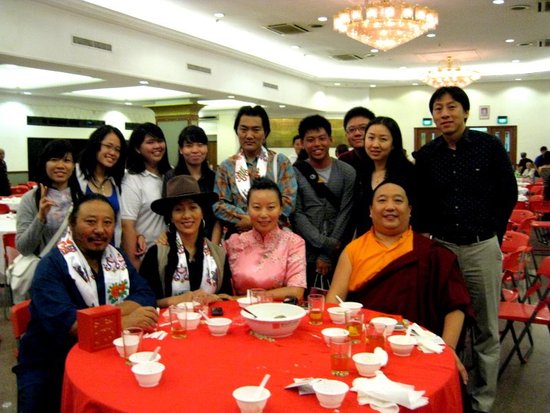 That's all for Sunday! :D Shall meet them again soon!!!
[[END OF MESSAGE]]