I got to post this first! 1st May: HAPPY BIRTHDAY SHIANG LING, MY DARLING! :) Shall buy your present soon yep?!?! And then, for yesterday, It's the Lahma Concert at SCH! Didn't get to post it at night cause we had 'family gathering'... Mahjong Session... Ha! My parents, brother and me!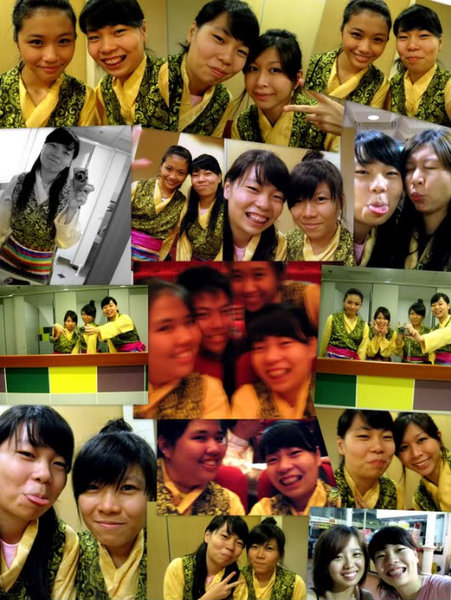 Right. Collaborated with the Lahmas for yesterday's concert. People who's religion is Buddist, you should know what's that la. :) My brother and shiang said we were the best for the night! Hehe! Not saying that the rest are bad, but, it was quite draggy. Especially this dance.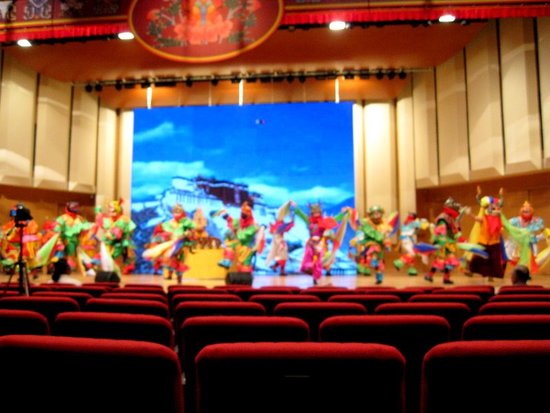 Called the 'jin guan wu'. (Don't understand? It's chinese ma) Anyway, The performers wore different type of animals mask. It's actually quite creepy...
Reported at 1pm and ended at 11pm. Long day, But, it's FUN! :))
Crazy moments (Some Unglam Shots) :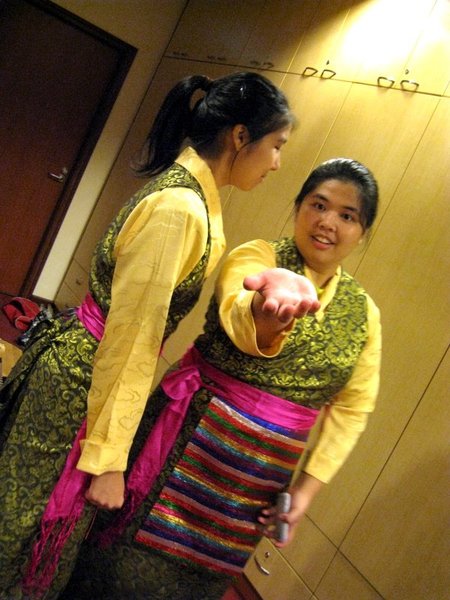 Two gangster. Pei yan and minhui! See! Peiyan looks like she's about to punch minhui. (Clench fist) and Minhui looks like some kind of loan shark. (Oie! MONEY!)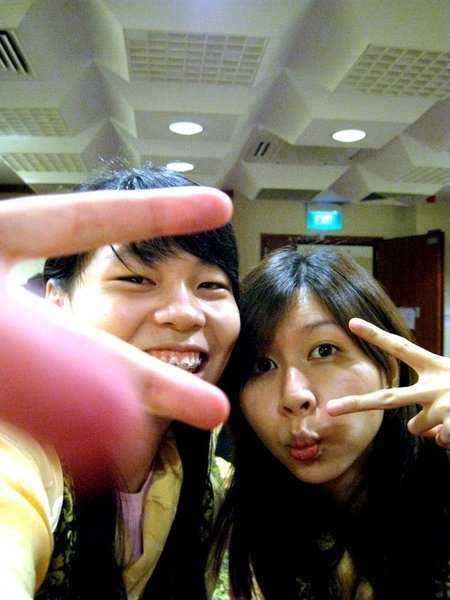 Irritating, extra 'peace' signs!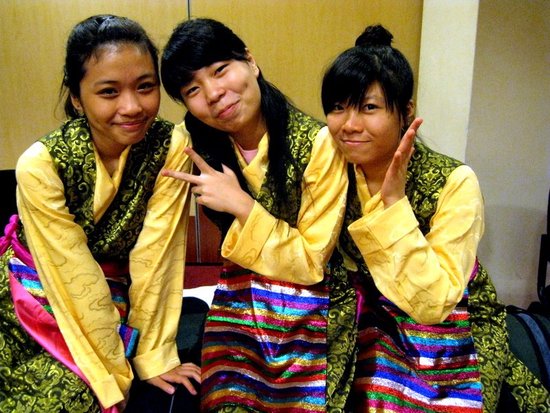 3 Pretty ladies! That's chaixia's comment on this photo. BHB right? But... I agree! :P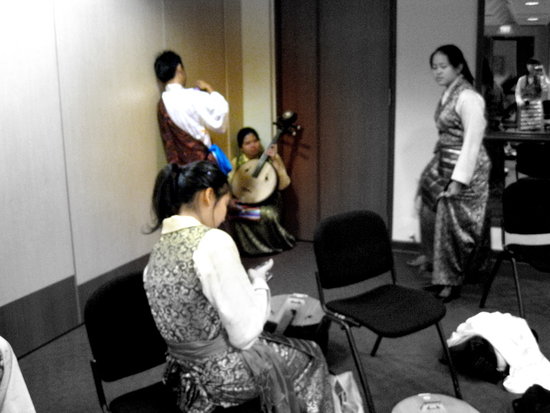 Minhui's 'xie zhen ji'. This photo depicts that she is shit-ting while playing ruan!HAHA! :P Her photographer: Zhong xiao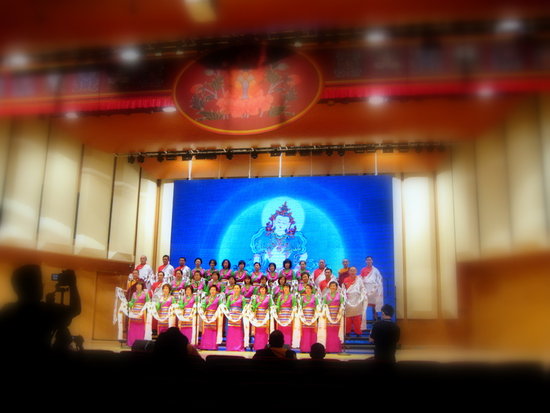 The choir!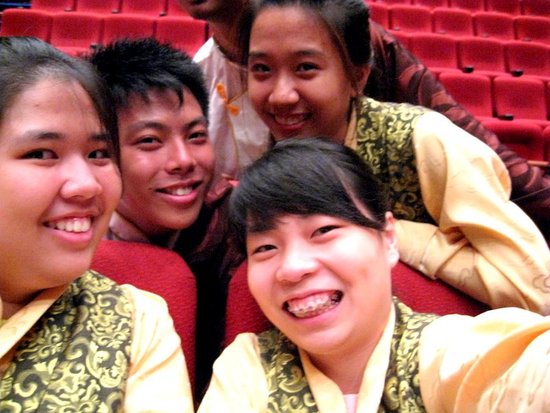 Jojo's 'headless' photo!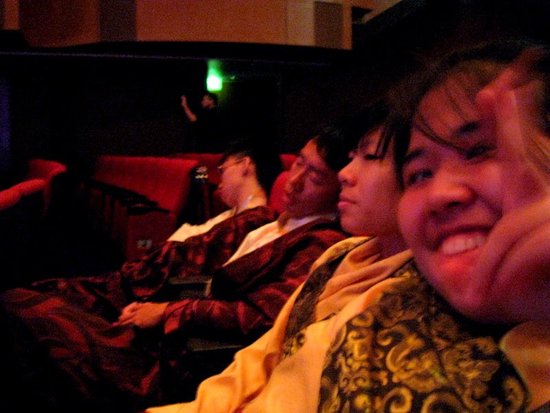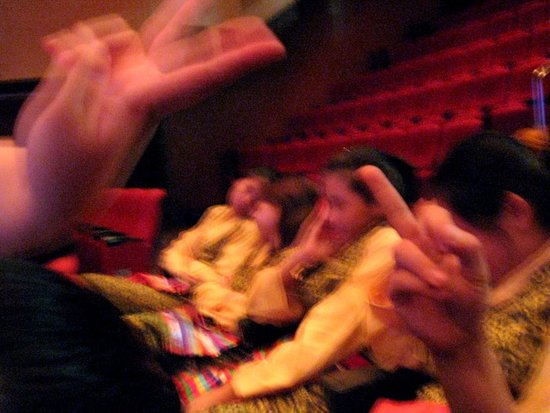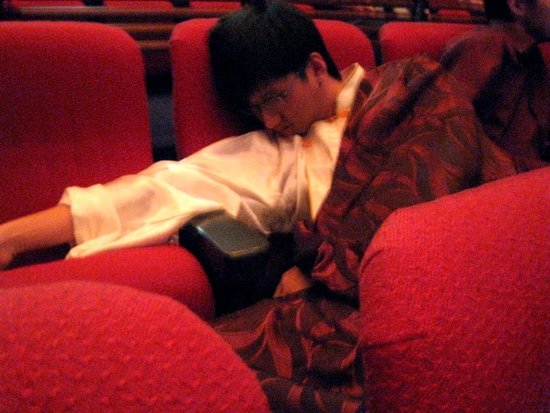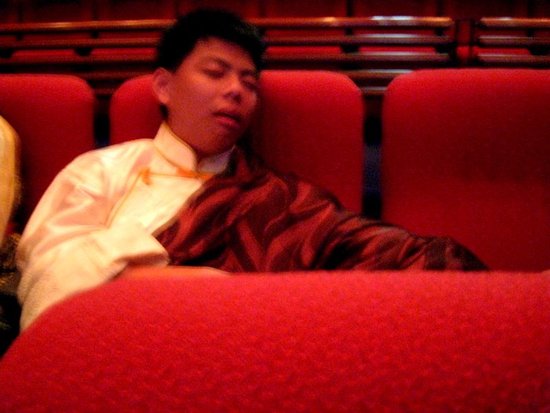 Got so boring meh? ALL SLEEPING!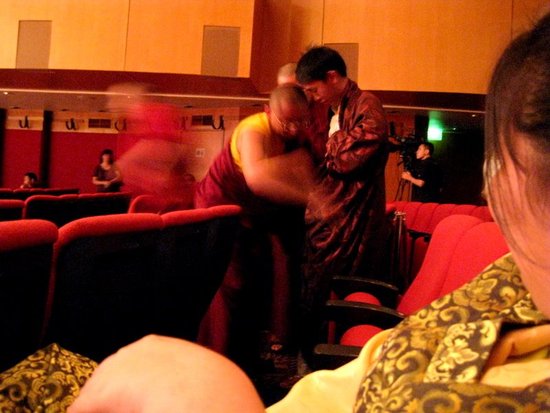 Cute lahmas giving a hand to tie the 'robe' on zhong xiao after his toilet trip! Then, All boys had to let them re-tie their robes! Except Kenny~ The one without Pants! LOL!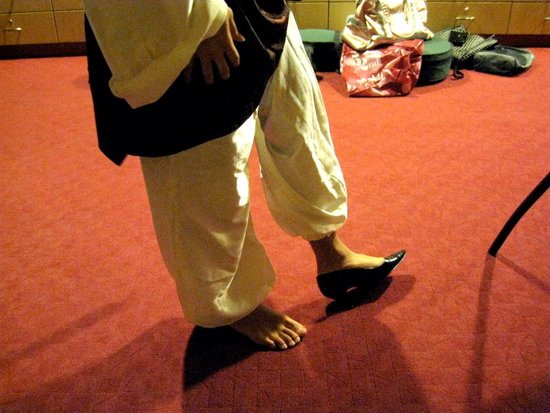 Mystery guy wearing heels.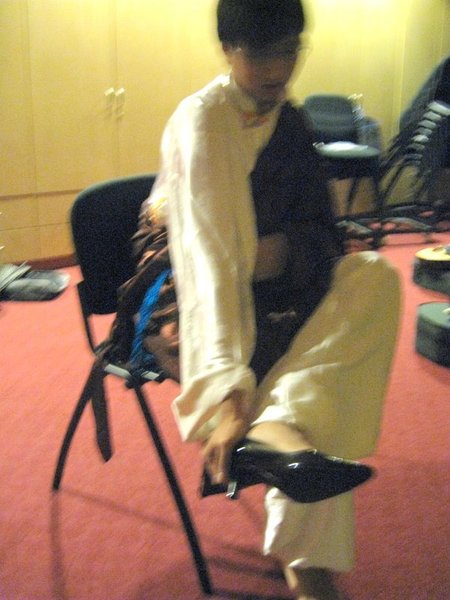 Eeeee!! It's Jonathan!! Gay right?! haha!! :P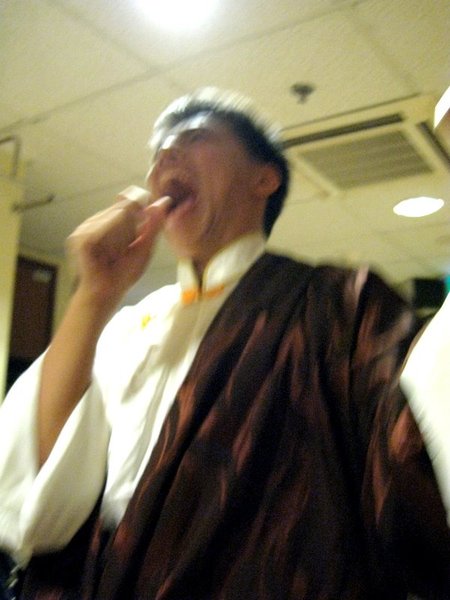 Free entertainment, backstage. Entertainer: Kenny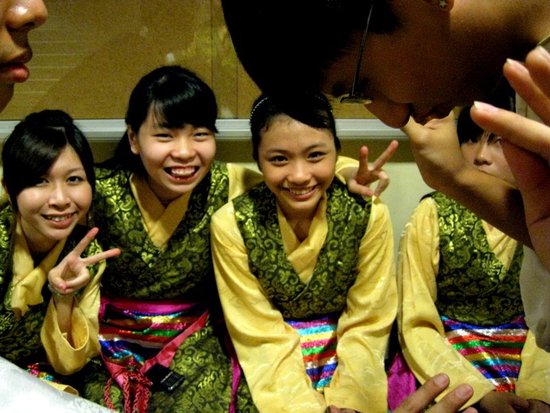 Extra guys...!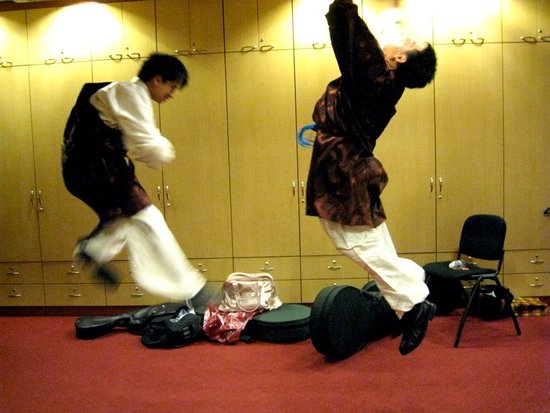 Unable to caption this photo....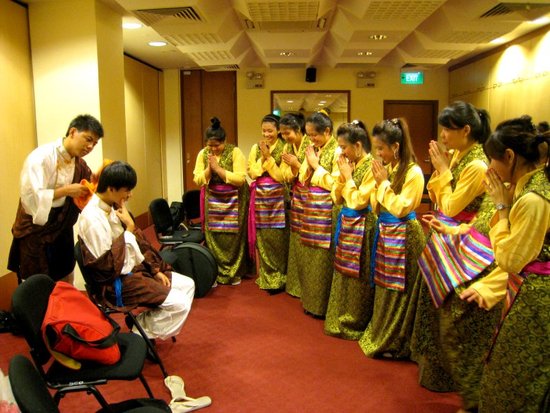 Pray to the trouble maker~ :P
SUPPER AT LAU PA SAT (old market:P)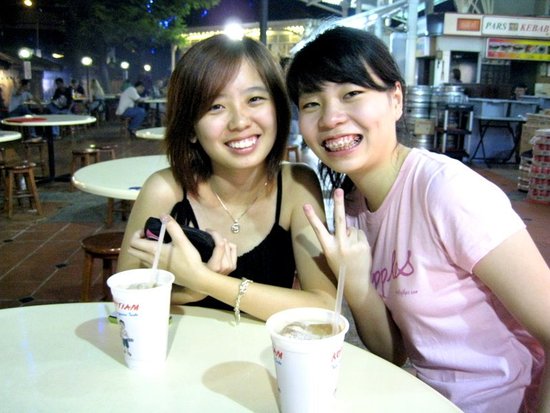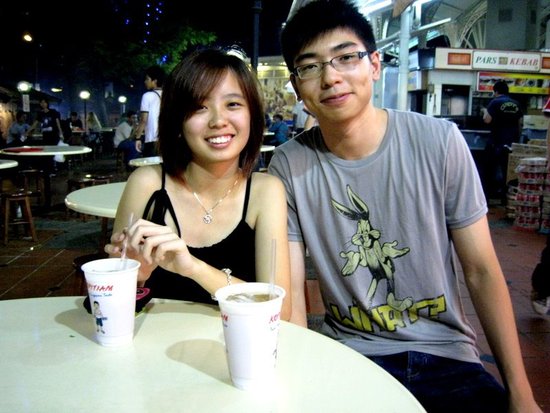 Sexy Shiang eating supper with us! She's skinny, so, Supper is a no prob for her!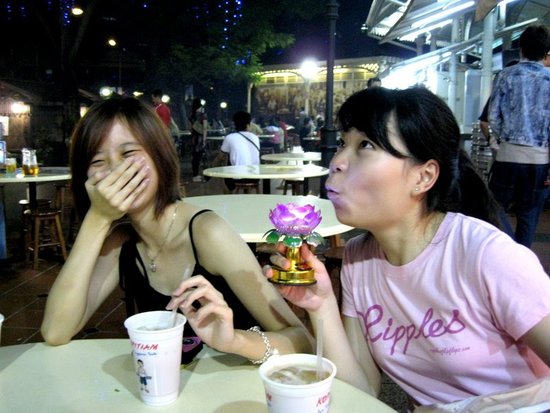 Free lotus lamps for us! I'm a bit sot... Ya...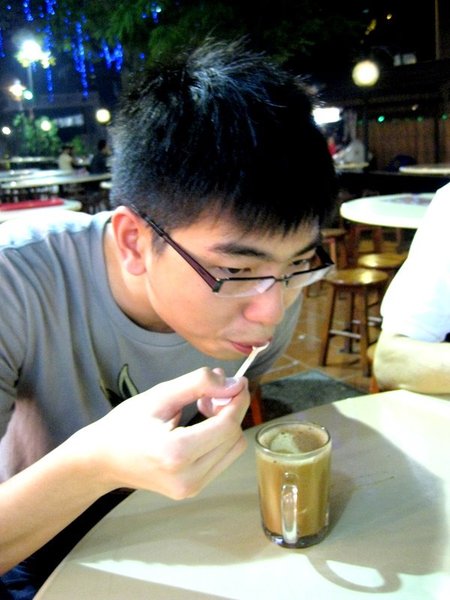 Love the teh tarik there!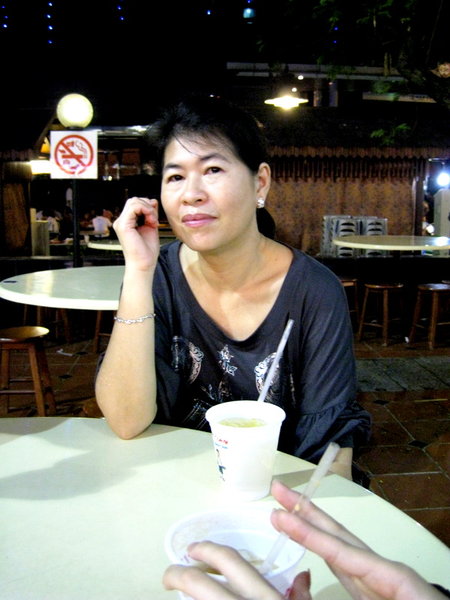 My pretty mum was there too! Shes changed her leave for me! So lovely right?!
GROUP PHOTOS!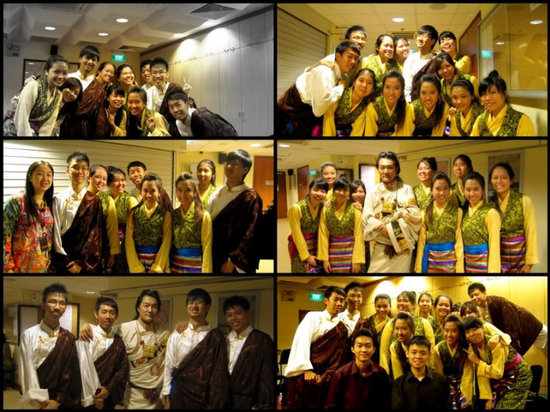 That's all for this post! Nono... More photos will be uploaded SOON. :)
[[END OF MESSAGE]]