School starts at 4pm...
But instead, We(Adeline, Amos, Angelin, Darren, Jielun, Yuwon, Zong Xiang) met at 12pm at Vivo!! Hmm... Tell you guys something, we 4 girls looked Super Kawaii today! Oops! Damn BHB. :P Some may looked at us like idiots though... You will soon find out why...! :)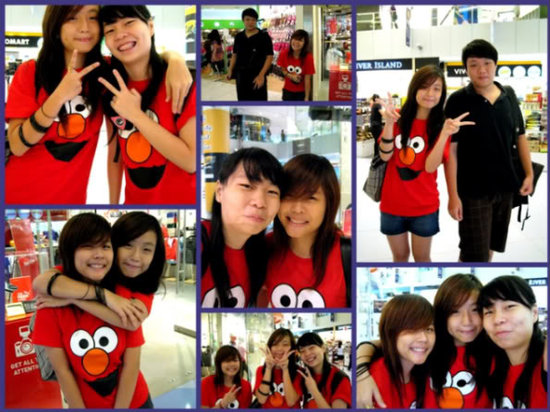 Shopped around. (Can't buy anymore stuff cause I had spent quite a lot of $.) Unable to psycho adeline to buy stuff. Gave up, hungry, So Ate at Long John Silver.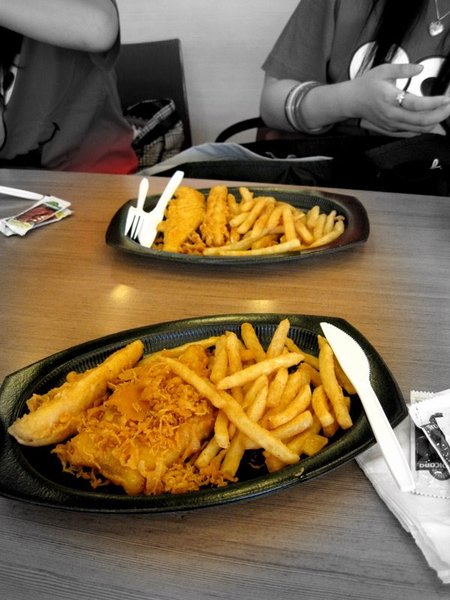 Ya. Some vegetarian only ate a bit and some people went to buy BOOST instead!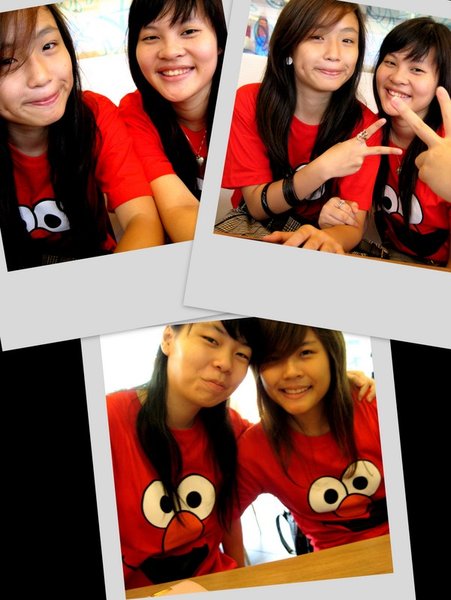 Nothing more to see. So... It's picture taking time!!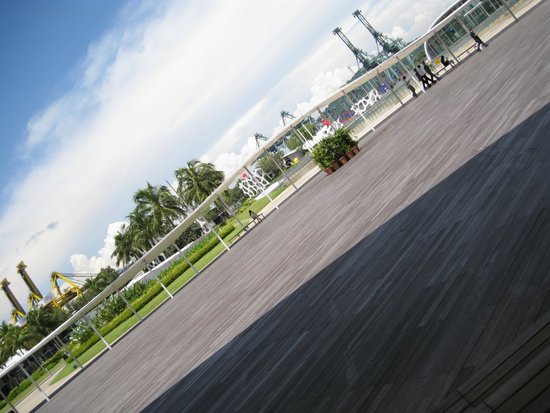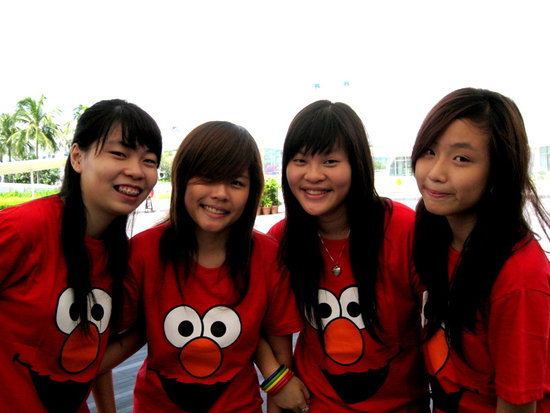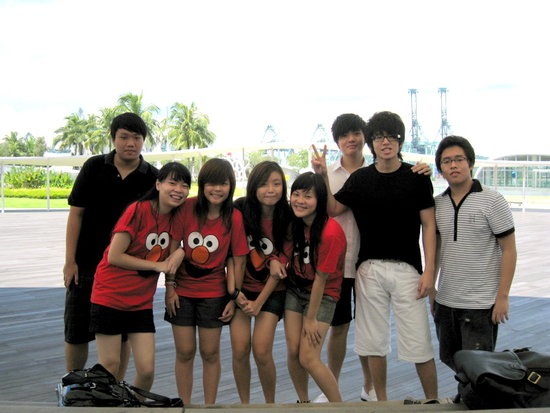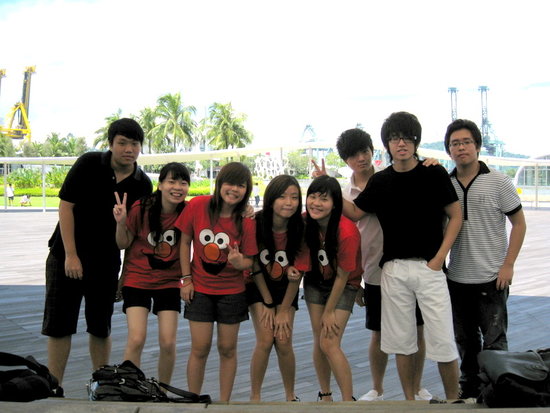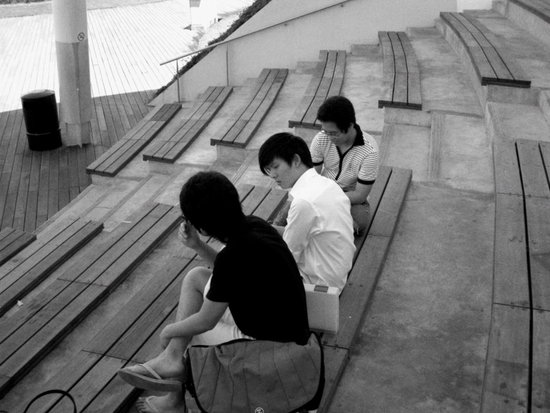 Yawn~ Boring guys...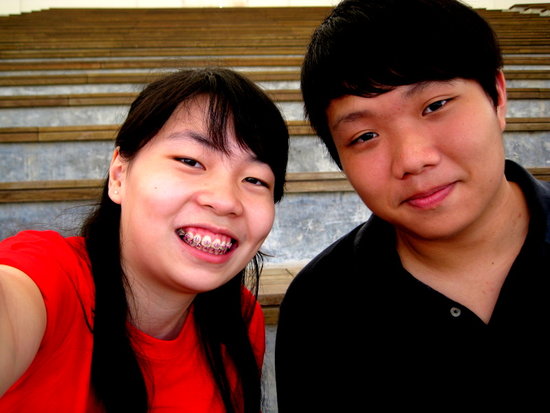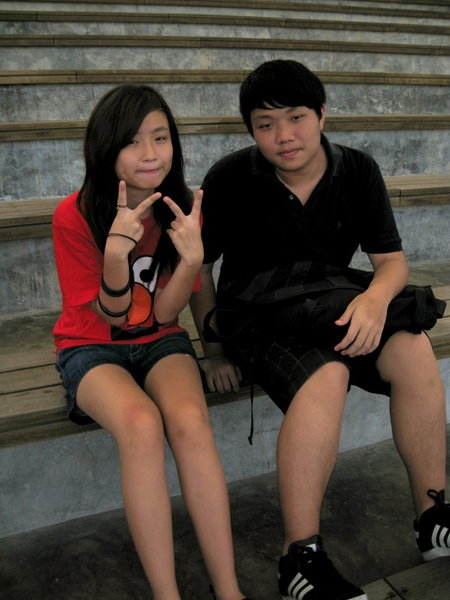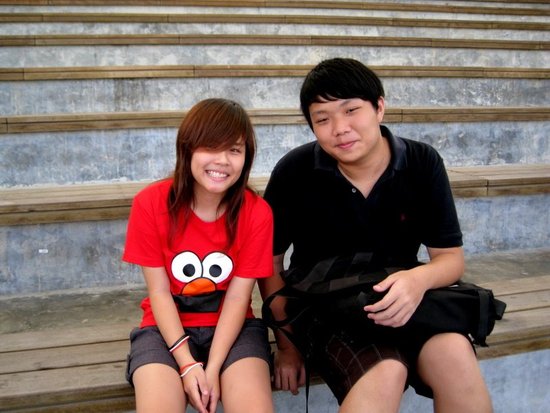 Jack and Jill!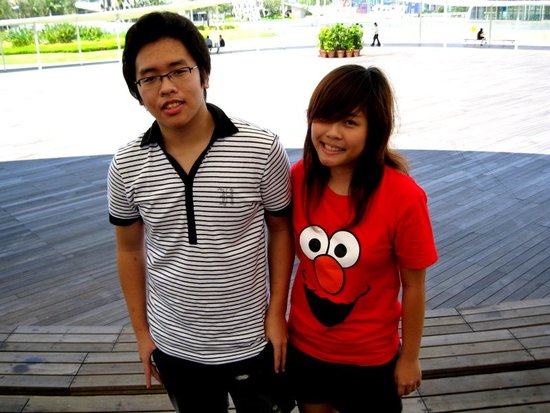 Amos with Yuwon!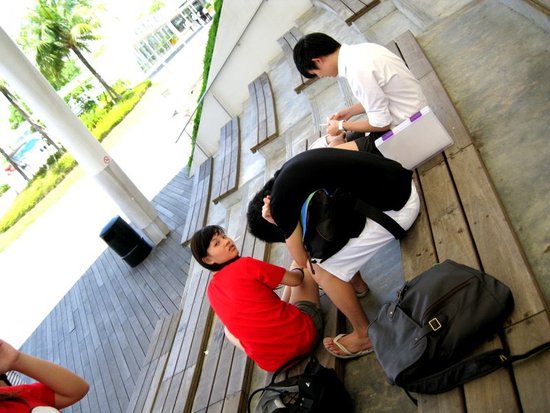 Eh! Adeline! Who are you TALKING to ah?!?! :P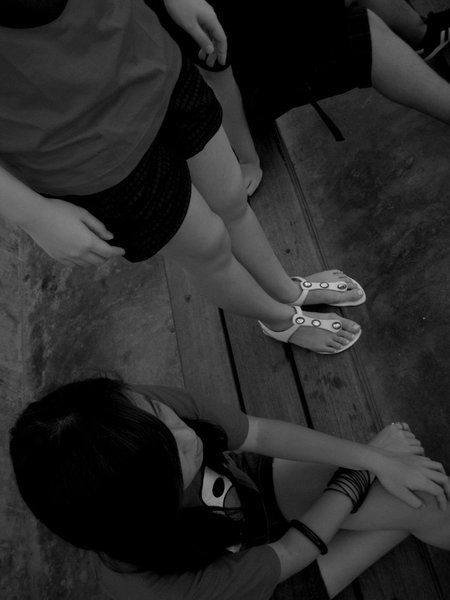 Emo Elmo.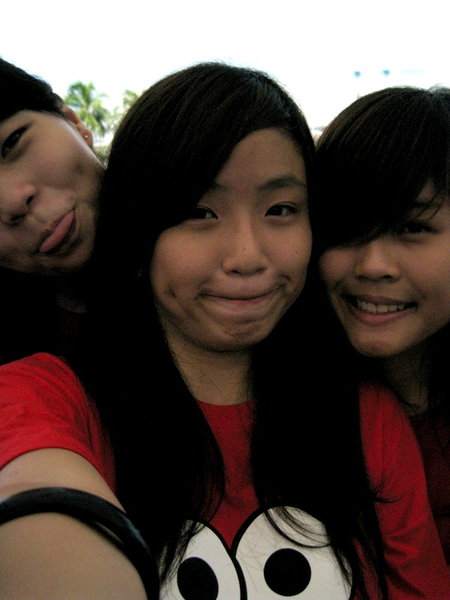 Squeeze!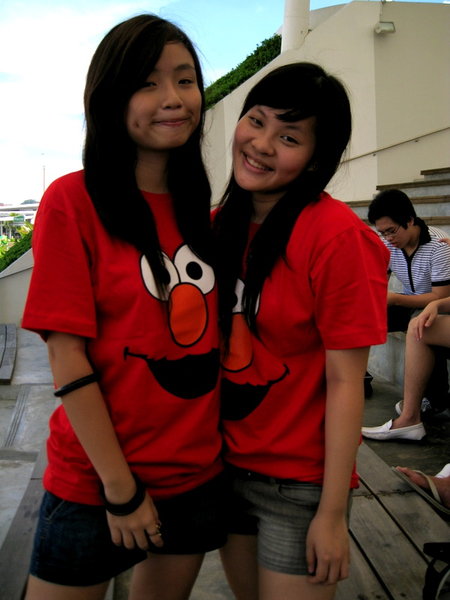 Kissing Elmos. Ha!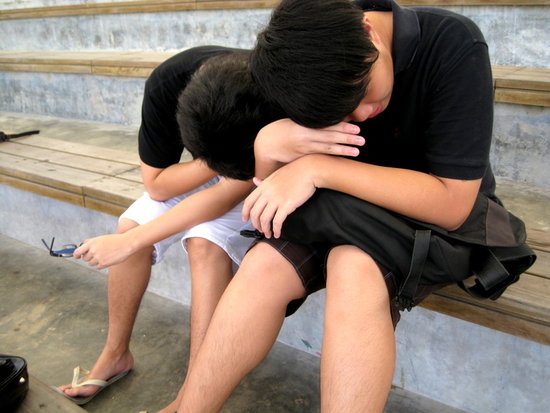 Gays hiding from the camera!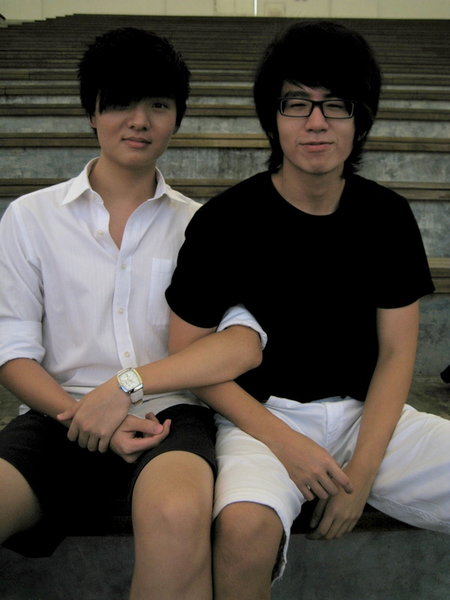 Gosh! They looked like a married couple! Haha!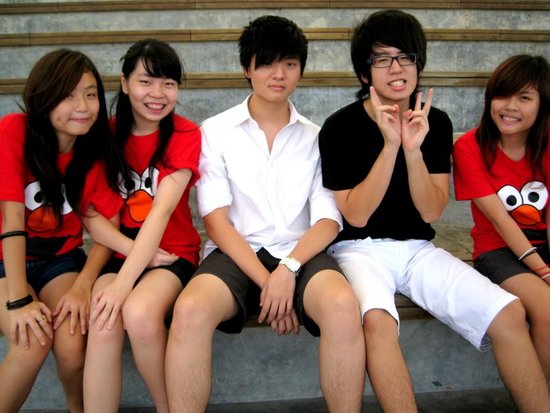 HATE THE WIND~ -.- But Who cares!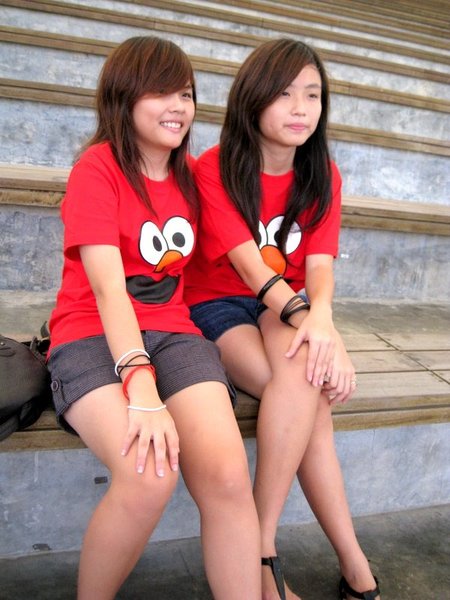 Now is Lesbian in action. Ohno!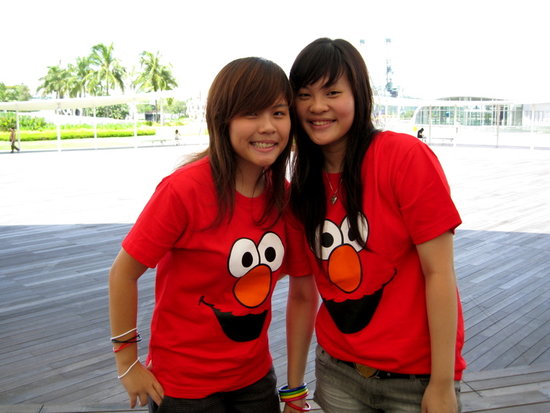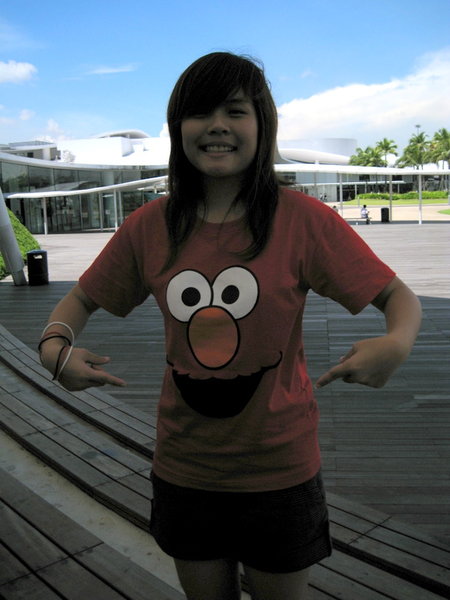 The promoter for Elmo! 'Wanna buy this shirt? Call yuwon at .......'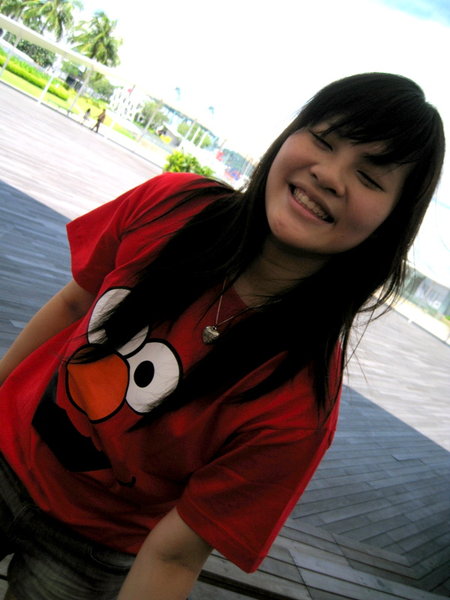 Adeline! Where's your eyes?! :P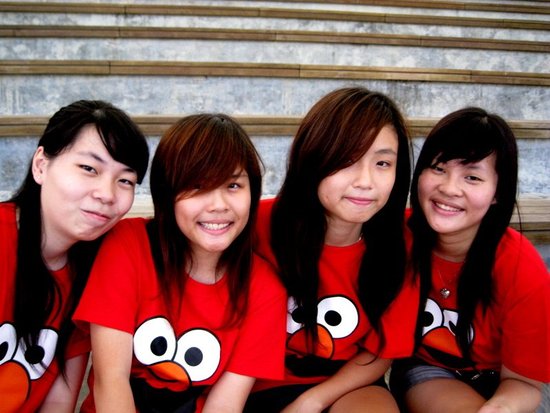 Feeling hot?! Take a break, Have an Ice-cream! :D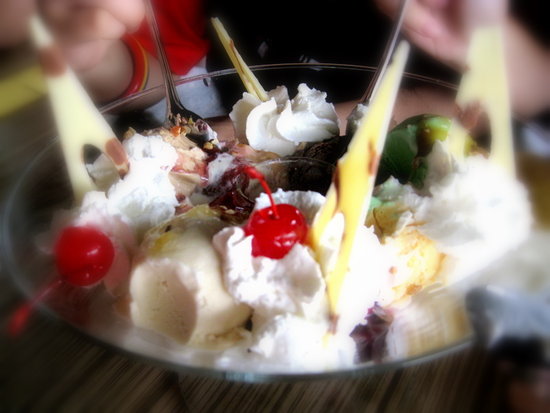 You won't believe this! Guess who we saw!! My gosh! Mediacorp artiste again! Haha! For the Second time, I saw this guy Called, Zhang yao dong! Then there were Belinda, the 'rou gu mei' in 'hua jin lu' and ADAM CHEN!!!!!!! [Melts] Are we in the background? Im not too sure, but I wish We WERE! Wahaha!!!
Rush to school afterwards and we could see turning heads everywhere! Not because of our pretty faces but it's because of our ELMO SHIRTS! I think we learnt a lesson. :P HA!
[[END OF MESSAGE]]