Head to PS after school to meet these crazy, weird people... :P (Bingyuan, Jason, Melody, Valerie and Wanqing!) I'm not late! :)
Ate Paste Mania. They should seriously build more air-conditioners in there. Jason and Bingyuan was like perspiring while eating?! Yes! That's how hot it was! Wanqing PS us for her Bf after eating... :P [Hai~] Ate Yami Ice-cream. Yummy! I love It! Then, Watched 'Taken' later...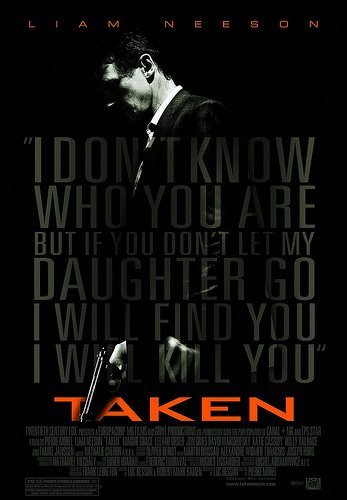 Violent movie... Some guy in front of us was a saddistic la. Ha!! He was the only person laughing when a guy was being totured.! Wth right? Haha! Blur melody didnt even know lor...
Took these pictures when we were waiting...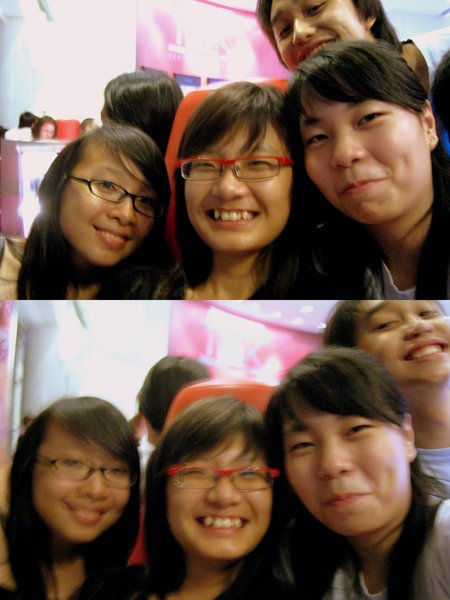 Extra head kept POPPING out when the girls were taking photo!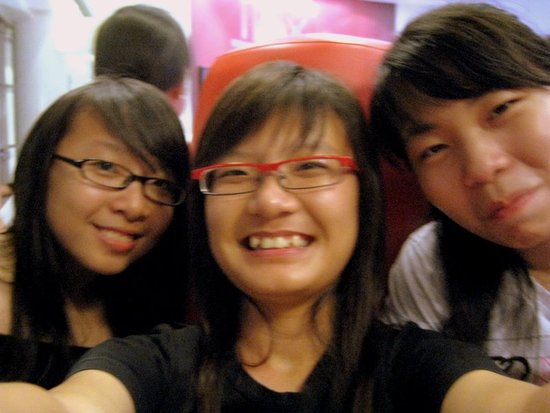 Successfully taken a shot without an extra head! Hee! :P (He went toilet la. That's why...)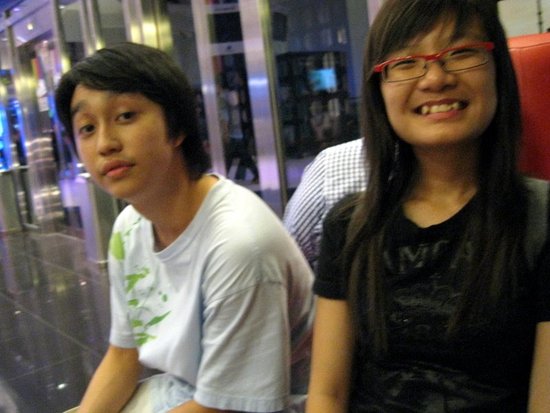 Bored bingyuan, energetic Valerie...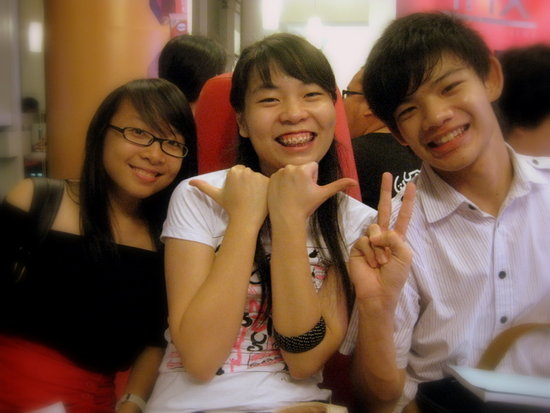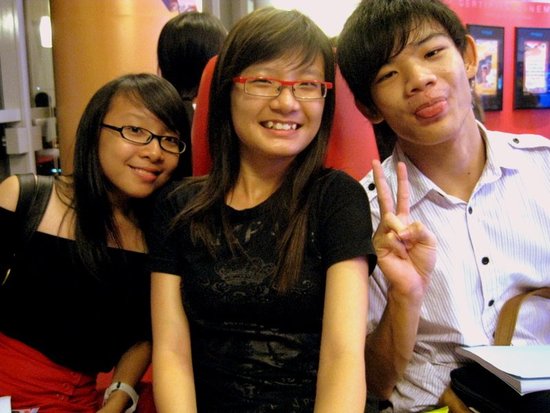 And That's all for the day! Gonna meet up soon for next movie, 'The international'! YAY! :D
[[END OF MESSAGE]]