I've been spending my time in NYP for THREE freaking hot days! Whoo~ All of us were Perspiring like hell! Let me summarise my 3 days 'timetable' for you. Talks, Games+Forfeit and Performence. Ha! That's why it's called orientation camps! Alright, I shall say more about it... (If not nobody's gonna visit my blog...)
First day
: Arranged into classes. And I'm in IT 0905.
Listening to some talks about NYP, Discipline and CCA.
Played Ice-breaker games. E.G.Pass It On, hunters & bears... Got to know OGL too.
Got to know our personal mentor in the lab, called Miss wong when she's married.
INTRODUCE OURSELVES! (I hate this part:P)
Played games at different stations whereby they would award points. All the team work games la.
Second day
: Listen to MORE talks about the course, electives, notebooks and even had talks for...
FIRE DRILLS! Proceed to basketball to get 'burn' by the sun. Not fire. Haha!
Chosen complementary elective. 1st: Marketing!
Played more games at different stations. Including water games whereby we only tio a few drops of water... Shall I say that it was 'unfortunate' for the guys at the back? Ha! Anyway, there's no need for Extra clothes...
Third Day
: Collected orientation bags with T-shirt, Handbook, Facetowel, Pen and laptop bag.
Played indian poker in lab. Time to Sabo people.
Took pictures.
Waited..... And classes kept 'bombing' each other.
Watched performence by some of our fellow freshmen and OGL.
Cheering competition which oue class didn't win. :(
Took MORE photos~
AND that's the end! April 20th, we shall meet each other again!!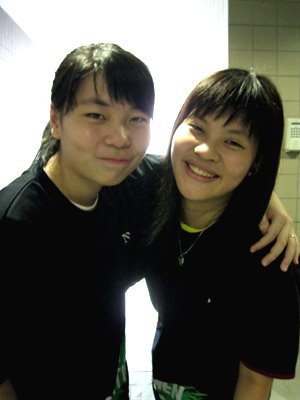 Adeline aka Mad woman.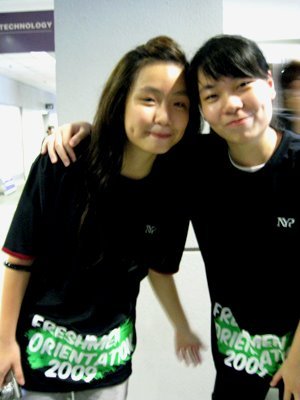 Angelin aka 'Can't really control her laughter' woman.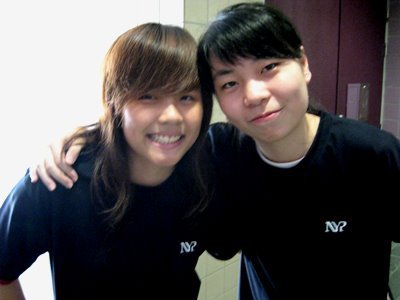 Yuwon aka 'Laugh Out Loud' woman.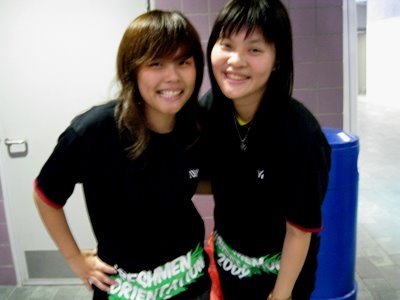 Both Yuwon and Andeline~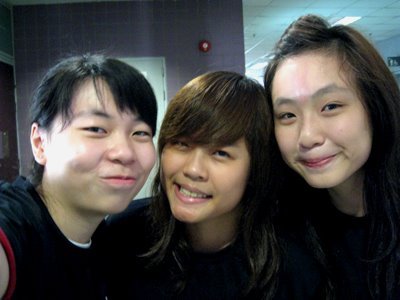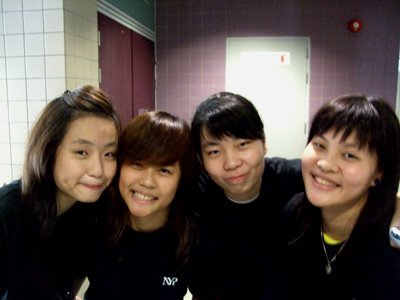 Took this when Andeline came back from the ladies~!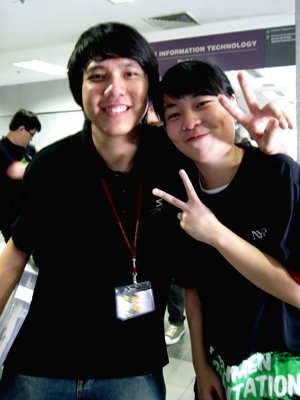 Our group OGL, Ming Sheng!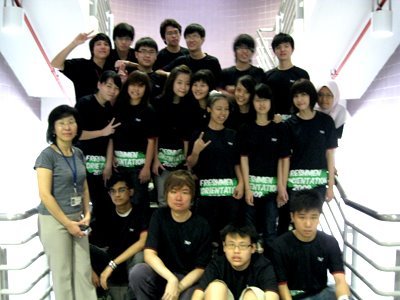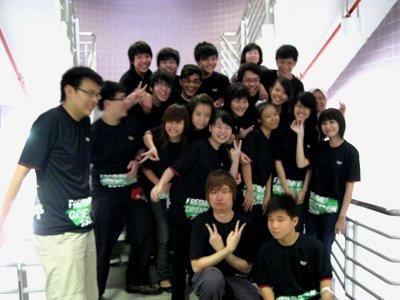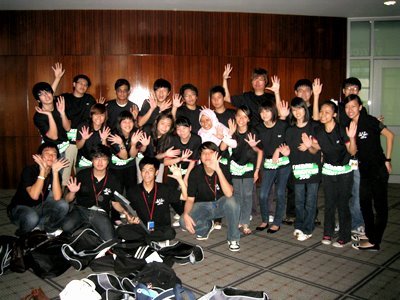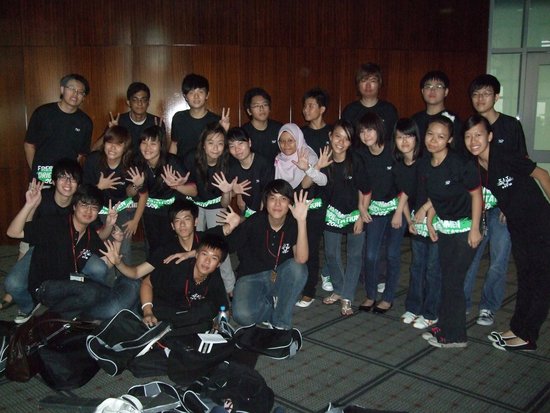 sorry! But I still need time to remember all the names in class though there are only 20 humans... :P What can I say?! Really Appreciate the OGLs efforts! Will definately miss the CAMP! :DDD
P.S: More pictures to be posted...
[[END OF MESSAGE]]