I was LATE! (Oops! Sorry guys!) Took a bus to Bethany's house with wenlin. Met the rest and gave Bethany (Including her family) a Surprise when we bang on her door! Yay! Mission accomplished! We actually told her that we were going east coast to cycle... Well, She believed! :) That's why she looked so 'homey' in all her photos! Haha!! For this celebratopm, each of us had to contribute stuff like Wenlin made Jellies which she confessed that they were the cheapest... :P Hwee Teng made Sushis! (Didn't know cavewomen knew how to make japanese dishes~ Do you?) Zhihui, brought a fruit birthday cake which taste nice! Doreen, brought PIZZAs that 'pop up' after being heated. Haha! And me?! HA! DVDS! :P
1st Movie: Slumdog millionaire. A not bad movie but I think all of them didn't really concentrate on this movie. What do we leant? When you are about to get shot, bury yourself with money in a bathtub. Yeap! Cut the birthday cake after watching tht movie!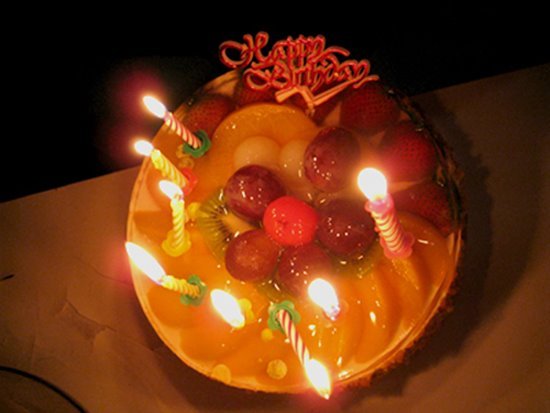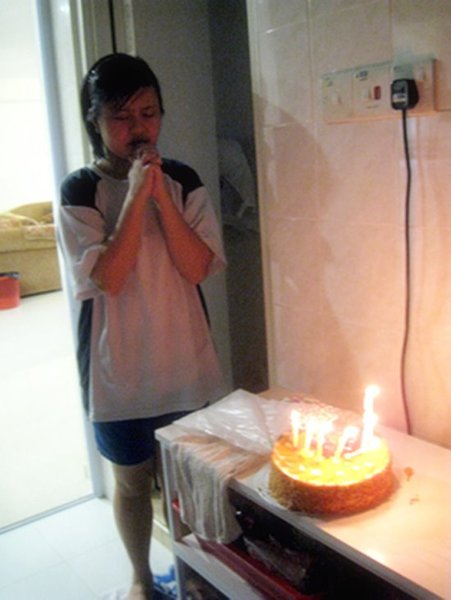 Make A Wish, make A wish!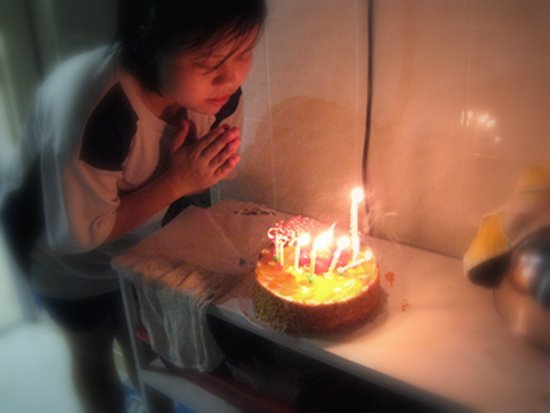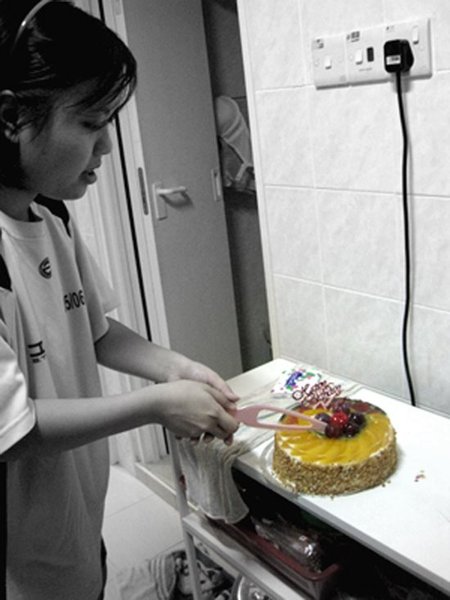 Doreen says, "For the first slice, Just cut till halfway." Why? So that your wish will come true!" She should have say this earlier! That's why my wish never came TRUE.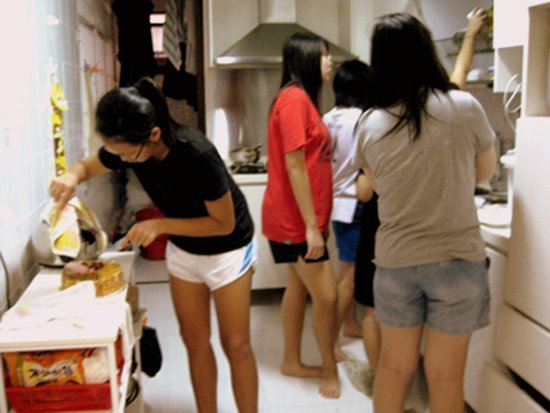 Busy cutting and searching for plates...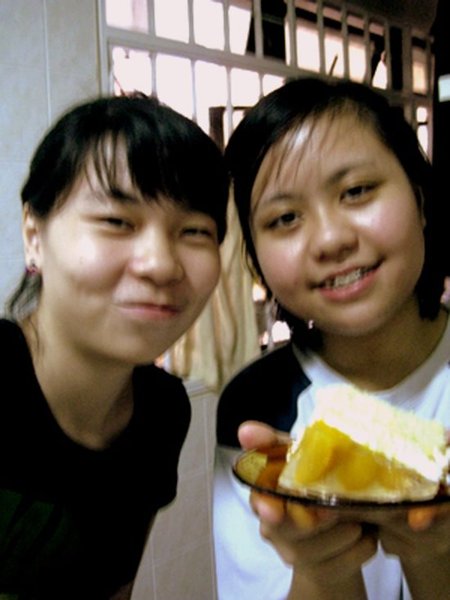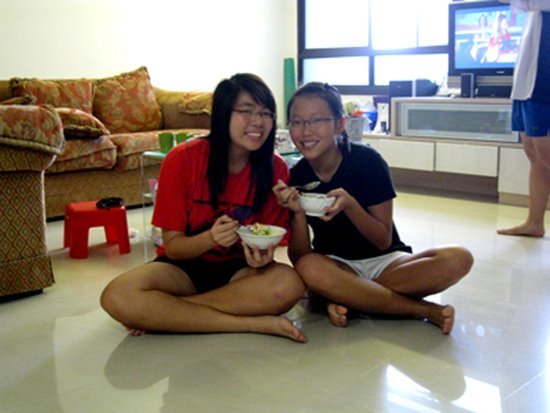 For me, taking photos!
2nd Movie: Qurantine. This Movie SCARE US ALL. Gosh! Four people were screaming. Guess who?! Ans: Doreen, Hwee Teng, Bethany & Me.! Wenlin and Zhi hui were damn calm! When were were screaming, they just shouted," OH MY GOD!" That's all! So irritating right? Haha! The funniest part was that Bethany was like the one being attacked when the camera man was attacking the... Let's say, ZOMBIES, with his camera! She was HITTING THE CUSHION and shouting, "OH MY GOSH! HIT IT HIT IT! DIE DIE DIE!!! Alright. Poor cushion. The movie was bloody!! We just hope that the neighbours did not complain...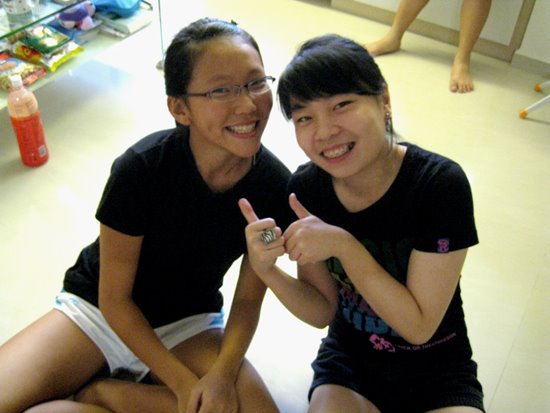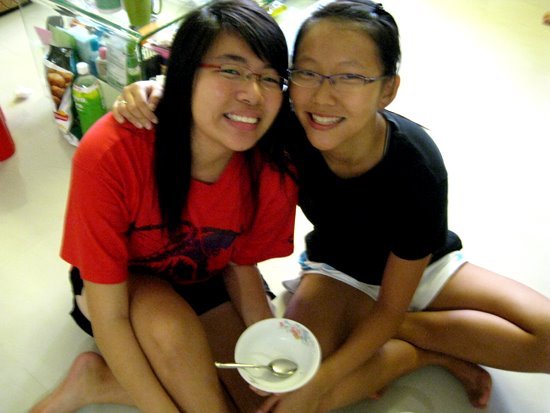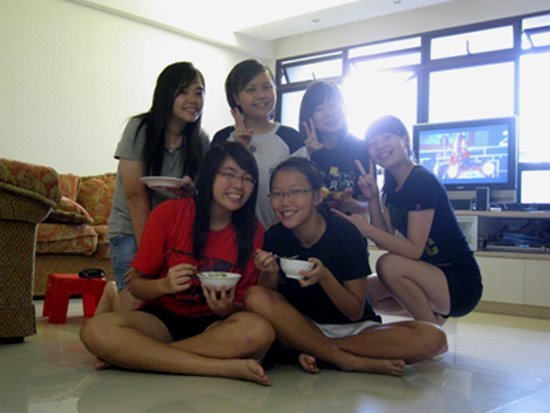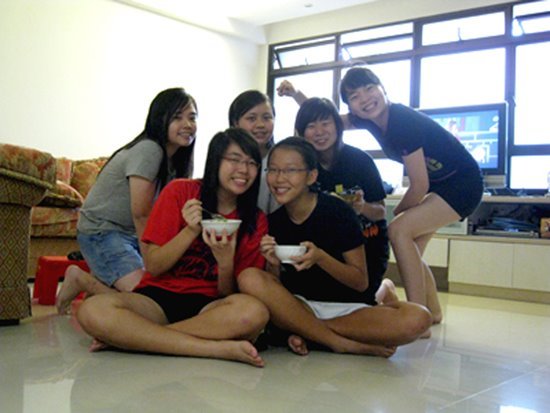 Group photos!! :D
3rd Movie: The Notebook. Most of us were not concentrating by now... It's a touching movie, but after being scared till so HIGH... Ha! Was giving them some lame questions to solve during the movie too! Cause I just couldn't sit still. Like Ah bah could not stop talking? HEE!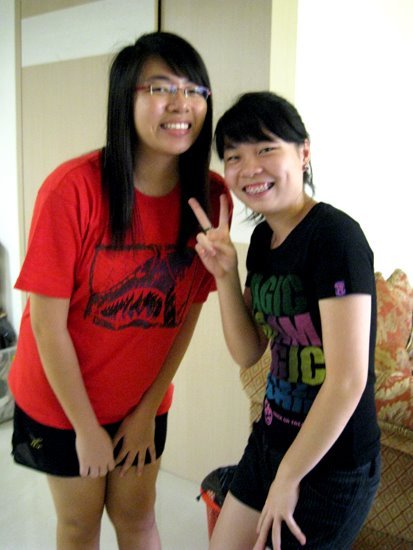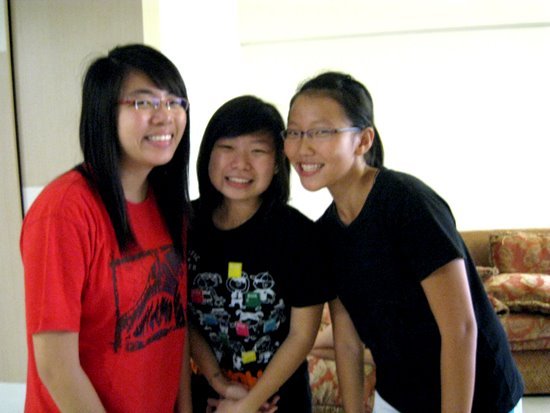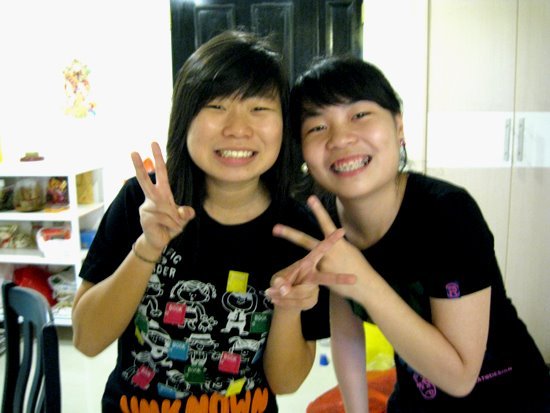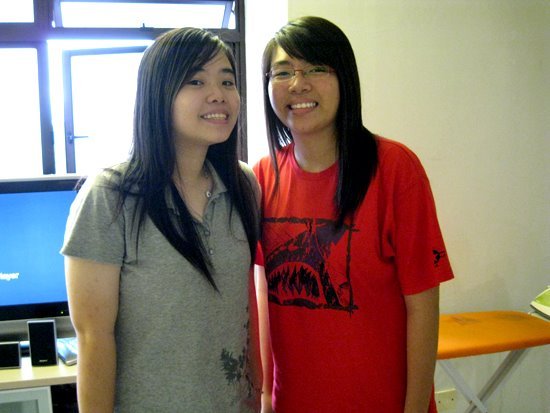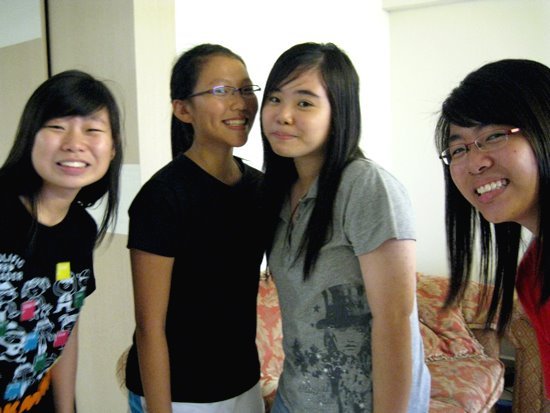 There are always extra people around you... :P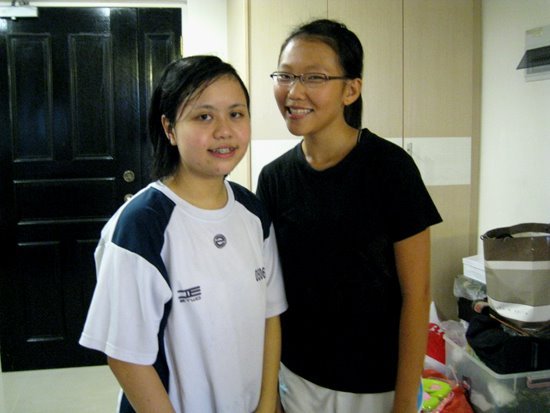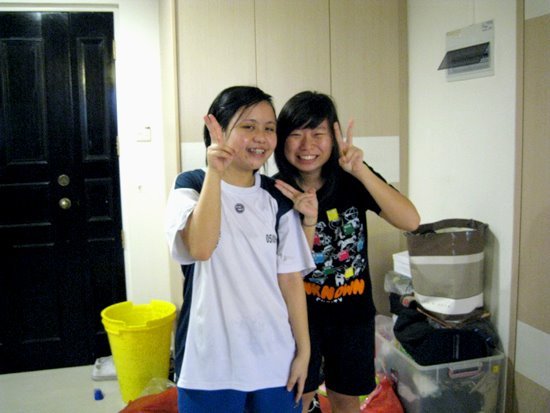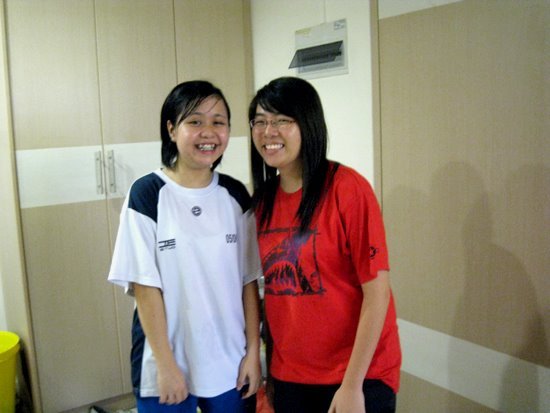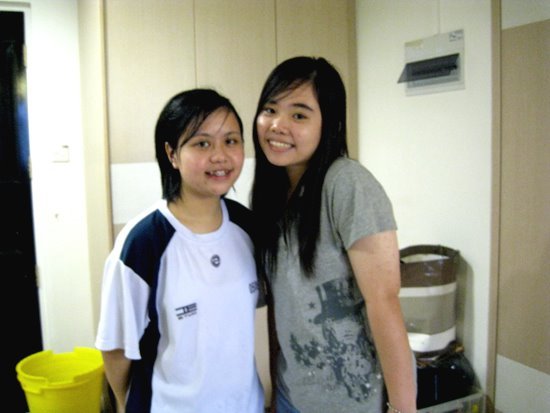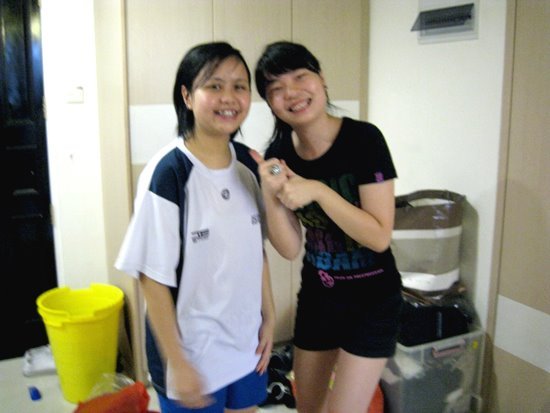 Photo Session with the Birthday girl!! :D
Head to Buangkok to eat after that UNFORGETTABLE movie marathon! And yea.........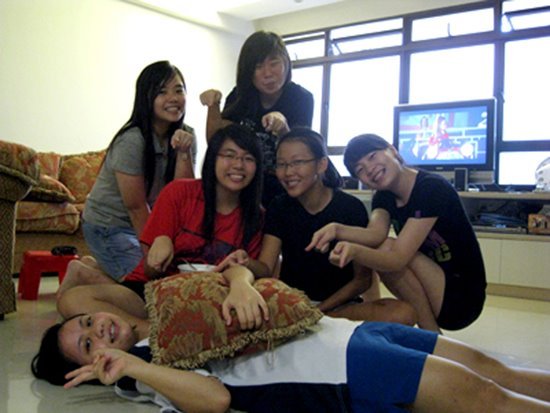 That's all for the day! Hope that the birthday girl enjoyed the CRAZY day with all of us! Cheers!
[[END OF MESSAGE]]