It's SOMEONE's BIRTHDAY so we have to meet up to celebrate her 17th birthday~ She's very lucky right?! Got kind-souls like us... :P OH! I managed to survive without lunch!! OOH. I mean, cause we were eating the tea-time buffet at Sakae which only starts at 3pm... (It's like lunch + dinner) So, before gobbling down sushi(s), We went to watch Hotel For Dogs.!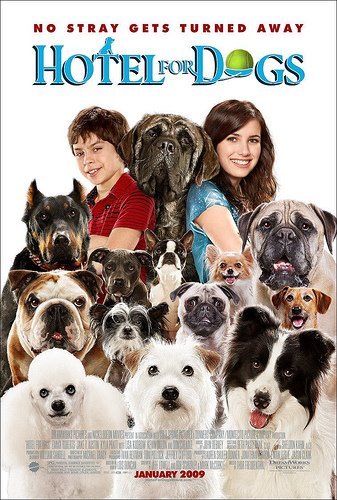 Nice Movie for Dog's lover~ Like ME! The dogs were so damn cute! Of course, My Baobao is the cutest! Just hope that she won't BARK. I didn't know dogs french kisses. Ha! Sweet eh? I saw wenlin trying to wipe off her black-tears (Due to eye makeup) with her WHITE jacket during the movie. Haha! :) And she could still turn to me and laugh. (-.-).
Pictures taken before the movie...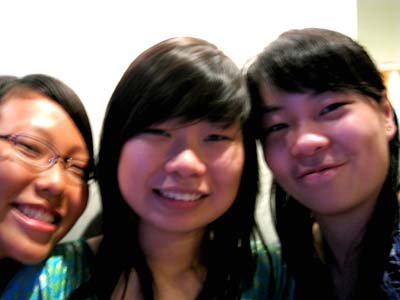 Doreen forces to squeeze into this shot... :P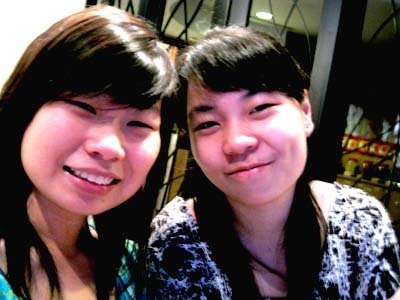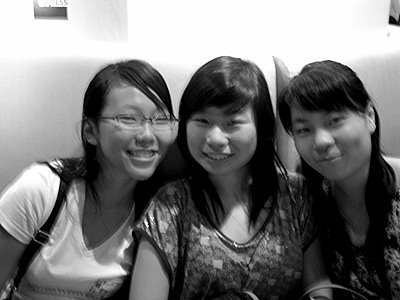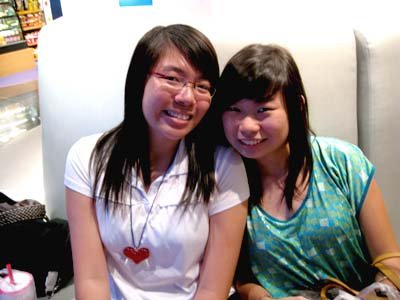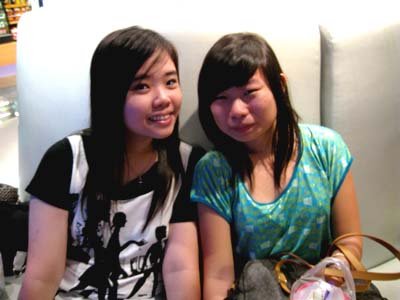 Pictures taken with the Very Important Birthday Girl.
After movie, It's SAKAE TIME!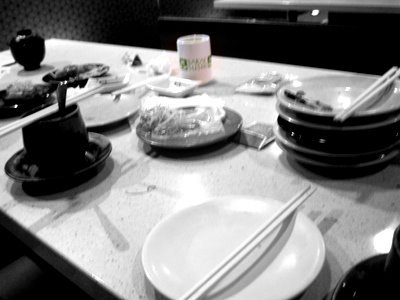 Oops! I also don't know why I didn't take any pictures of dishes with yummy food but instead... Alright! Anyway, we actually ate from 3-6pm! Gosh! I guess we got lots of catching up to do and Bethany/Bear came! And there WAS THIS CAVEWOMAN(Hwee teng) who had us all puking over a bowl of Loster Salad!!! Ya. Her prediction was wrong cause she said that the picture looks yucky so it must be nice! You know, those don't look on the outside stuff. And unfortunately, she was that unlucky! HAHA! BINGO. It's super... *puke*. We have to play scissor, paper, stone to decide who eat. Except for wenlin, she could eat ANYTHING. Yes, anything! haha!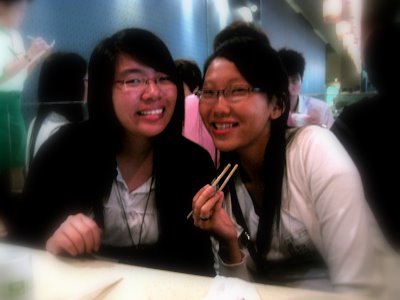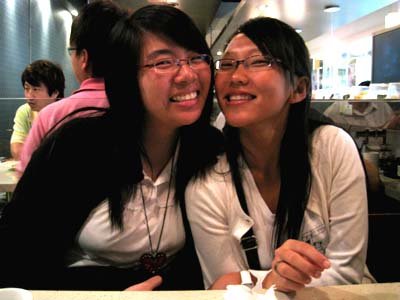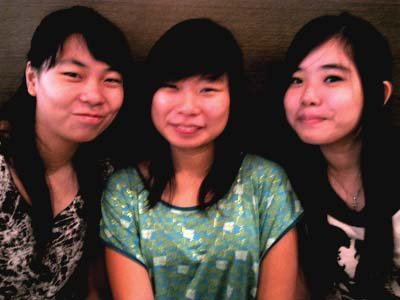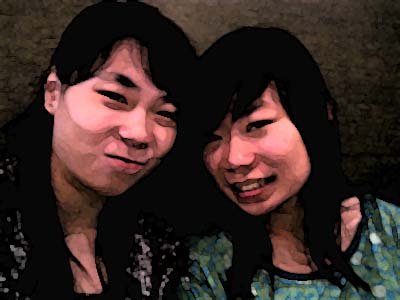 After 20 minutes of consideration with our stomachs bulging out, cavewoman finally agrees to watch Confessions Of A Shopoholic! Teng Zhou join us when we were deciding. (He says I've gain weight and my voice break?!) Aiya... we don't come out often ma, never mind la. Right, Ah ba?! :P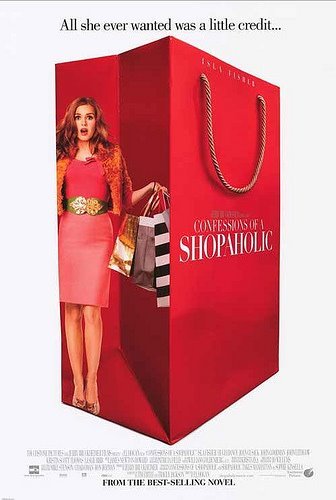 Nice movie for women who shops a lot! It's funny when she was dancing with the fun! HAHA! She's good!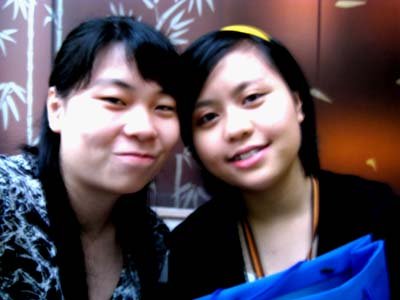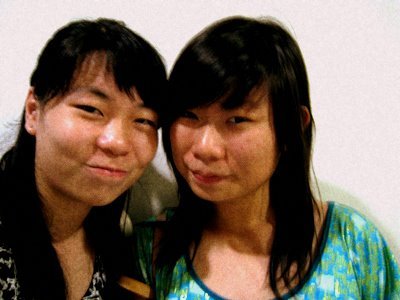 And our day ends with a 'POK'! Do I have to explain what the sound stands for?
[[END OF MESSAGE]]