Met Bingyuan, Jason, Melody Chan, Valerie and Wanqing (According to alphabet, not biasness. :P) Took MRT to Vivo/Sentosa, paying ADULT FARE! Arghh... It's Expensive man. Okay. Anyway, the main purpose is to celebrate Bingyuan and Melody birthday. Ha! Not get sun burn. But I think it refers to Me only... Maybe including Melody? Because the rest went to play, let me see, volleyball? They don't mind spending some time burying the ball and getting it out again. -.- Hmm... Love hanging out with them though sometimes, their imagination may go WILD. Really WILD. Haha. Shall meet again some other time! Alright. Won't waste any more time typing! Pictures would do the trick. :D
Taking lunch...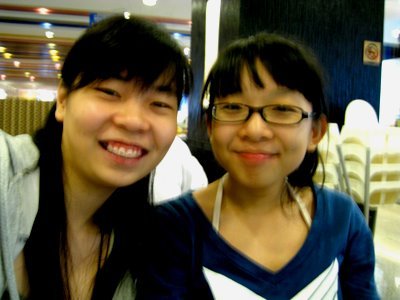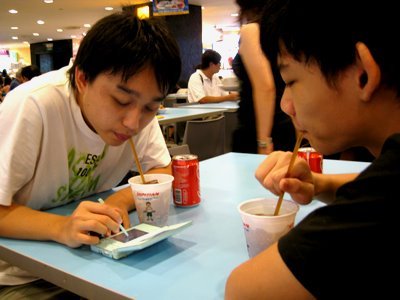 Cooking Mama 2 on DS. A not-so-bad game. :)
Reached our destination! Time to cut the fatty cake~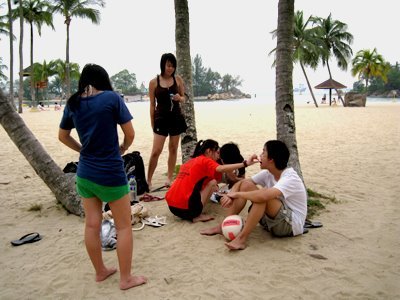 Val stuffing chocolate in BY mouth. Yep! Disgusting right? :P Actually thought that it was just my shooting angle. Didn't know it turn out to be REAL. Eeee....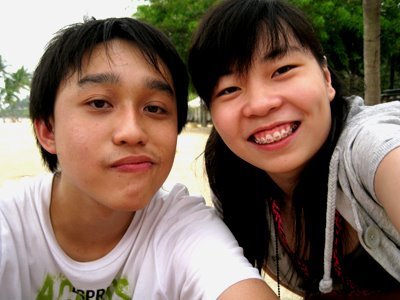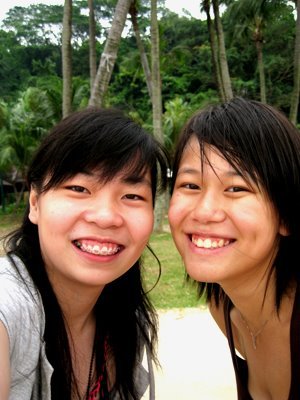 Gosh. I didn't take photos with val & jason... Haha! Never mind, I took lots of photos with them in the past. It's okay! :P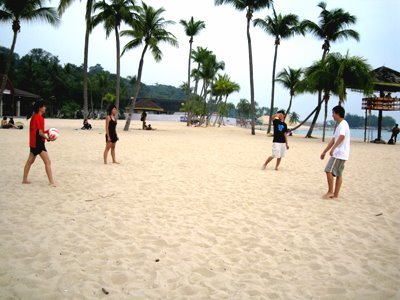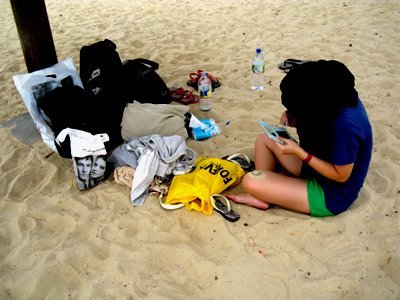 Boogeywoman playing DS.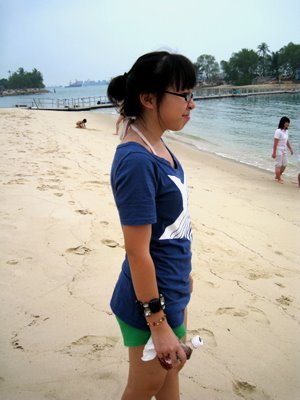 Featuring the quiet, lonely and nerdy girl. Melody.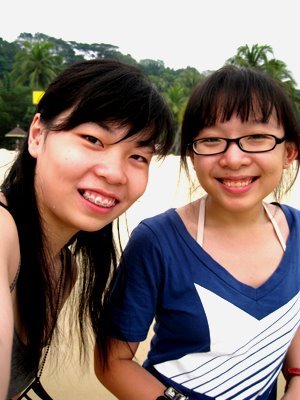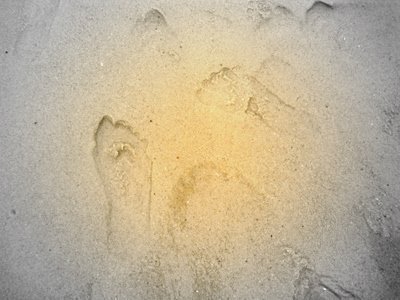 The Album picture for "Footprints in the sand", Leona Lewis. (Made by Keewei and Melody)
I would say: No interest in sentosa. Shopping still suit us the best!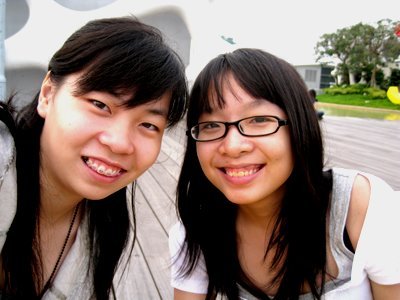 [[END OF MESSAGE]]