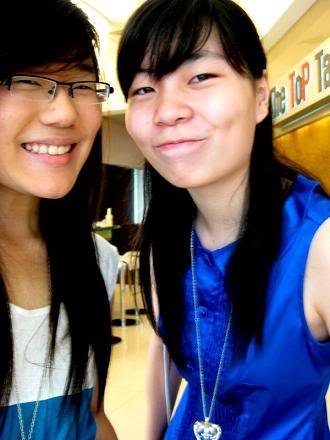 At TP Cafe. :)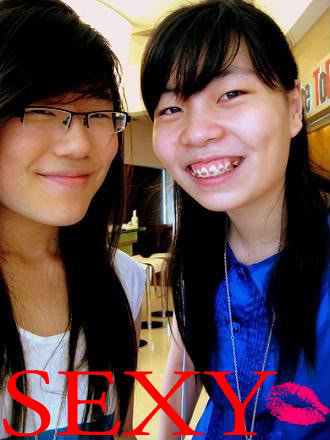 After krystle asked me to, "Smile La!" Photo. RED BRACES APPEAR!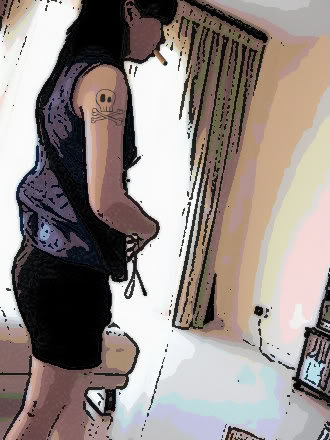 Playing Guitar Hero with Krystle, bitch!! Haha!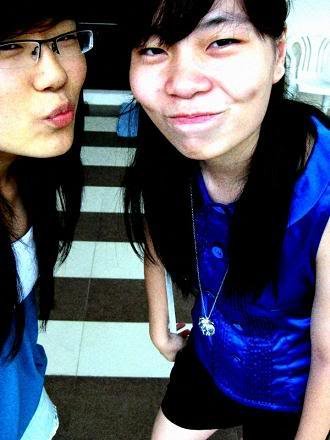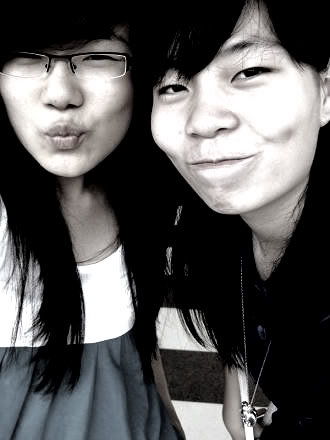 At Krystle's house car porch? Just taking some last minutes photos! :D
Thanks to krystle sister, we went TP by CAR! NOT BUS! :D YAY! Though, at first, I was quite paiseh. Hee~~~ Step out of the car and saw Sengkang peeps. So LUCKY man! Met Hanboon and Mengshi! (Haven't seen them for ages!) Then, Krystle's sis brought us to tour around and we did take some pamphlet. Plus we realise that the engineering section and IT students were damn high! Haha......
Still early, so went to their house to slack! Ate Mac while watching Totaly Spies. LOL! Cartoons are lame but humans still like it! Played Guitar heroes because unfortunately, this game is the only fun one among the rest! OOH! Time to buy new games! :P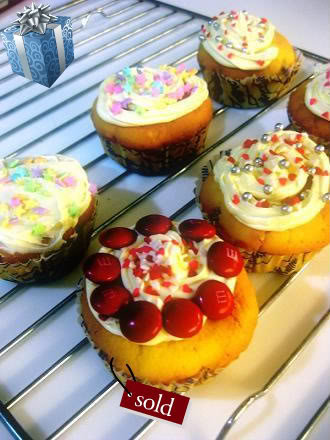 Last of all, The muffin is ONLY one of the present packed in Krystle & Mengshi birthday GIFT! THANK YOU! I LOVE IT! (Shall pose the other stuff they bought some other day!)
[[END OF MESSAGE]]