HAPPY BIRTHDAY TO ME! Spent it with my brother and Shiang ling! :D hee~ They are the best! (mum have to work) First of all, CUT HAIR!
After waiting for about 3 hours, it's OUR turn to cut our HAIR!!!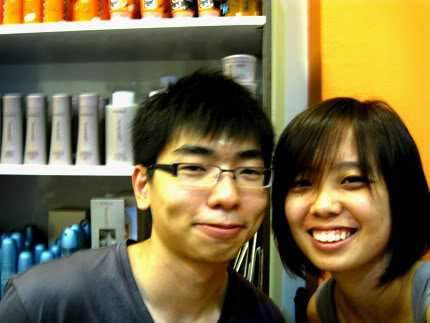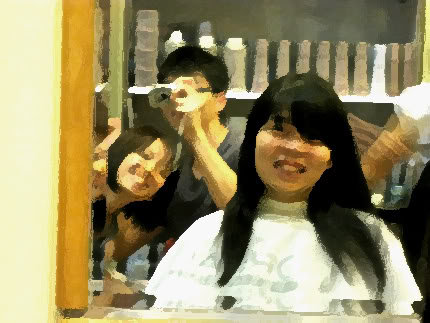 To prevent you guys from looking at my ugly hair...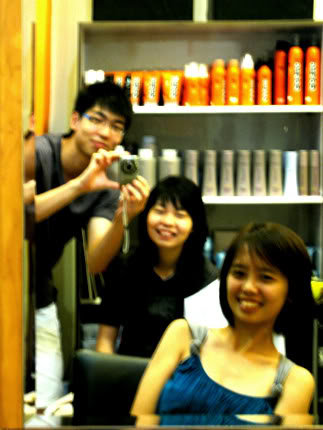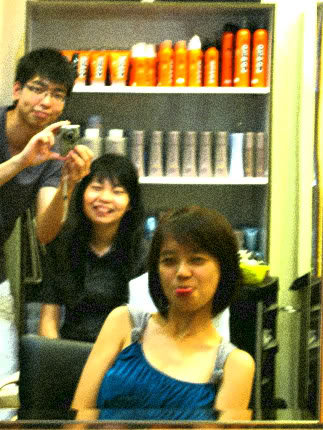 While waiting for Shiangg turn....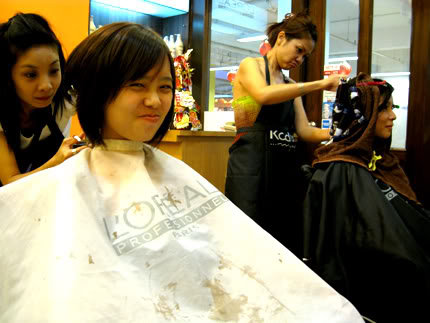 See Shaingg weird face...
After hair cut, it's Shopping TIME at vivo! :D My favourite part!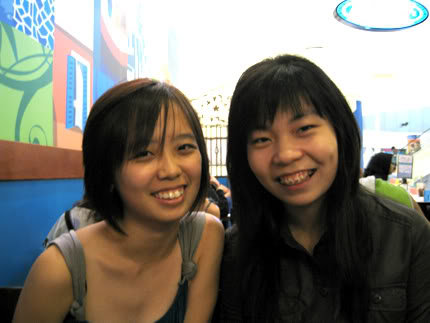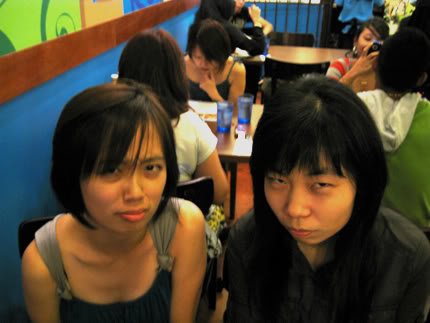 Pose 1: Angry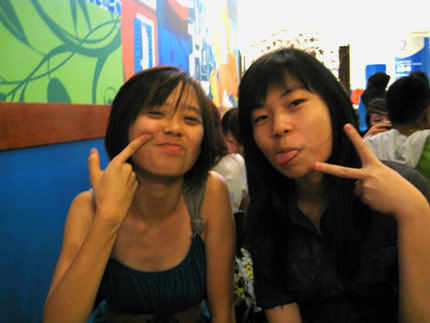 Pose 2: Act cute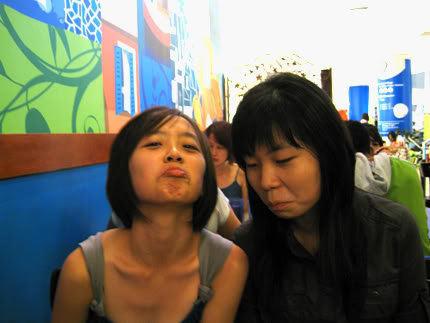 Pose 3: Sad
Pose 4: ER...... I think it's Random?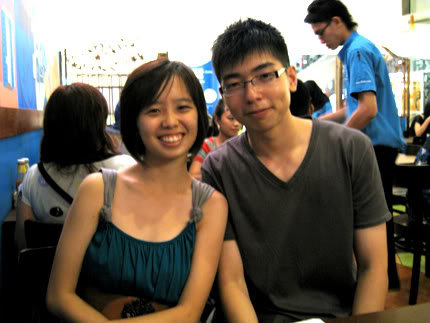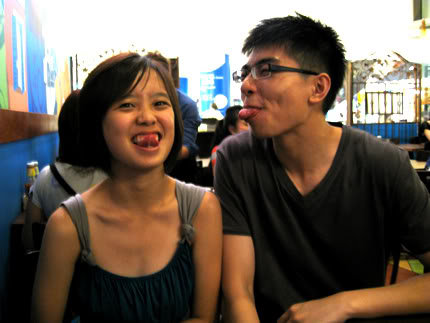 Lastest trend pose, Stick out the freaking tongue! :P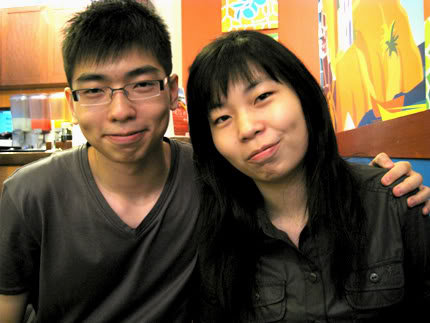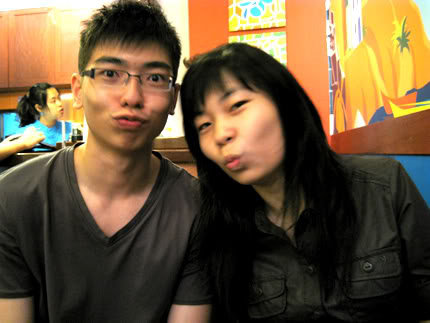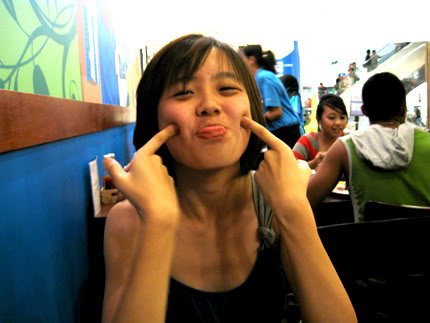 We did all these poses while waiting for our dishes to be serve
Finally, they bought me a forever 21 sleeveless top FIRST (Will have a bag and accessories soon?) for my birthday! THANKS GUYS! :D Oh! And I finally bought Harry potter and the deathly hallows for $9.90 Only!! So lucky right?! IT'S NEW OKAY!
Last of all, the most important part, CUT THE CAKE!
MY swensens ice-cream cake! It's very very nice!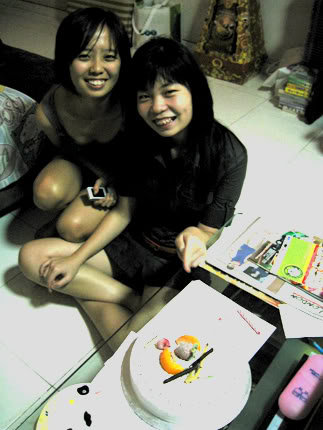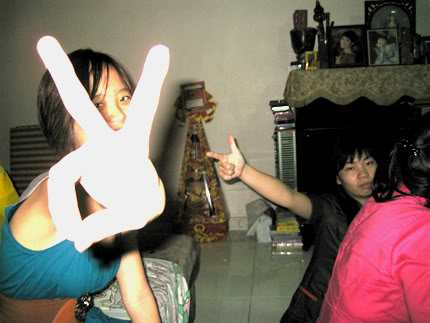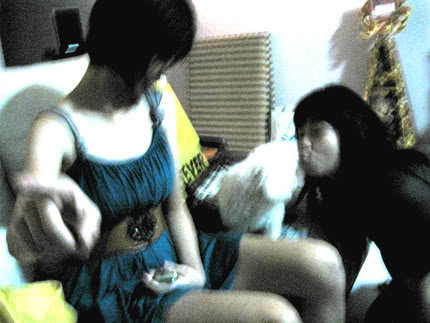 Some random Pics my brother took.
Wished for what I wanted and really hope that it will come true... :D
[[END OF MESSAGE]]