Heading Off Soon! But we were already all excited!!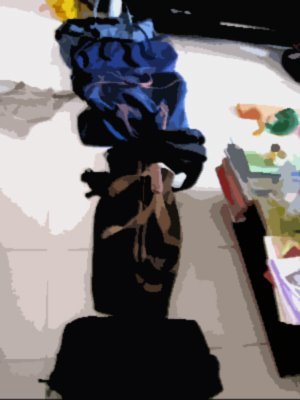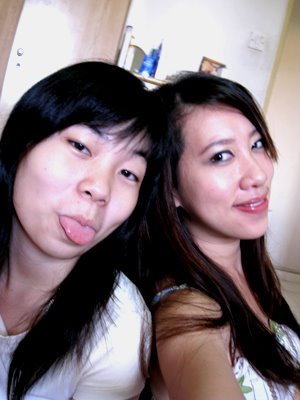 Reached Harbourfront Cruise Centre And...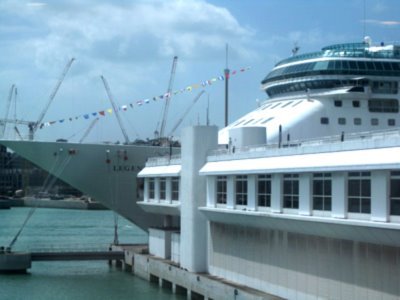 Saw this MASSIVE cruise that we were going to board! Cool?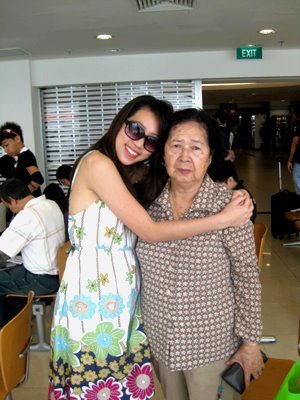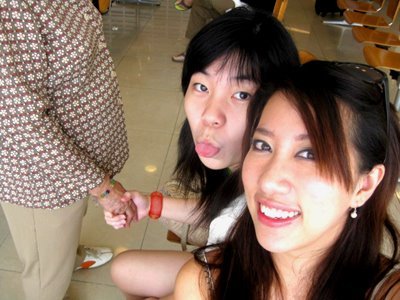 It's Time To Enter The Cruise!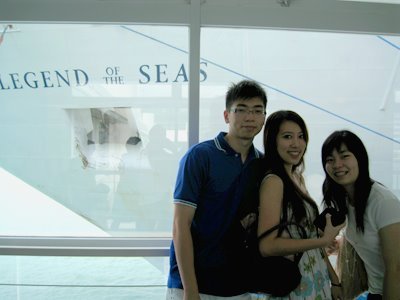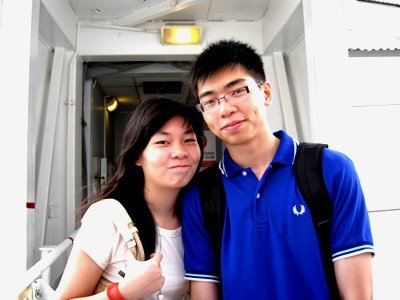 Messing Around In Room 042-739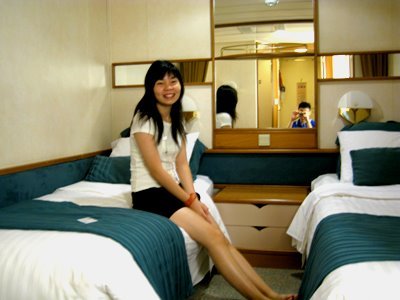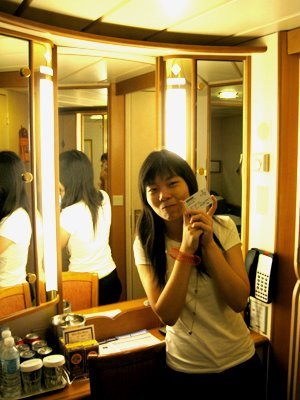 Can you see what I'm actually holding?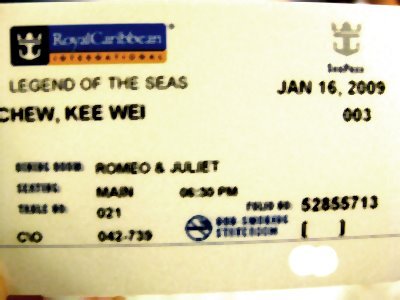 Enlarge into it...And Yup! That's the card that you MUST have to get an access into the room!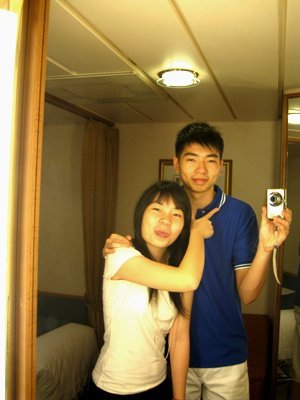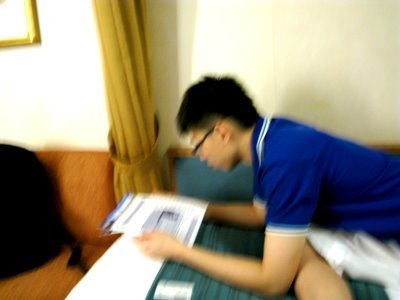 He was looking at the cruise 'compass', a list of activities that they plan for you on that day. Useful eh?
What's happening in the next room?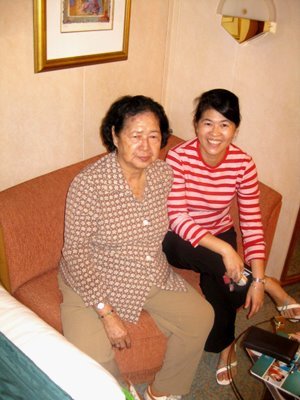 Keng Gai(Chatting)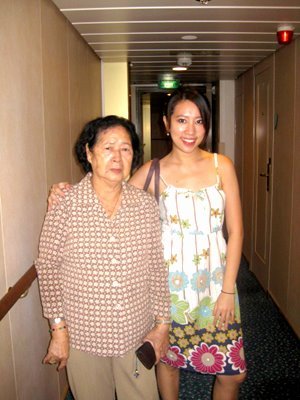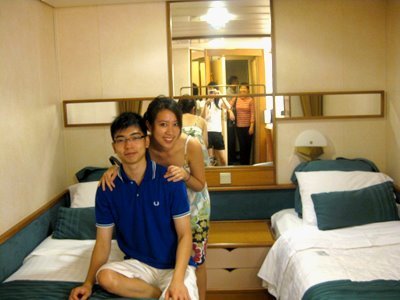 HA! The whole family is reflected on the mirror. Nice shot from me!
Lunch Time! We had been saving our tummy for the food there!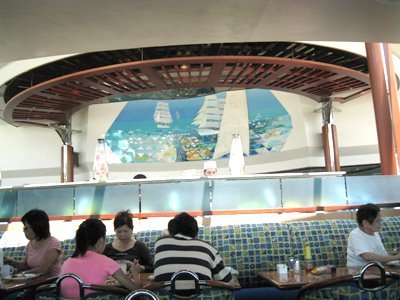 Just took one part of the cafeteria. Er...... This is the top...Nice Boat! Anyway, the cafateria is called the "WindJammer".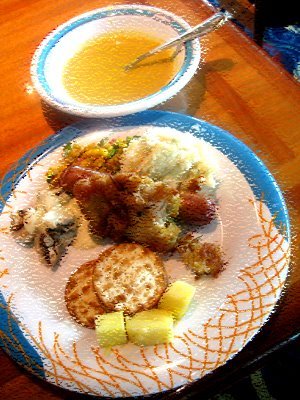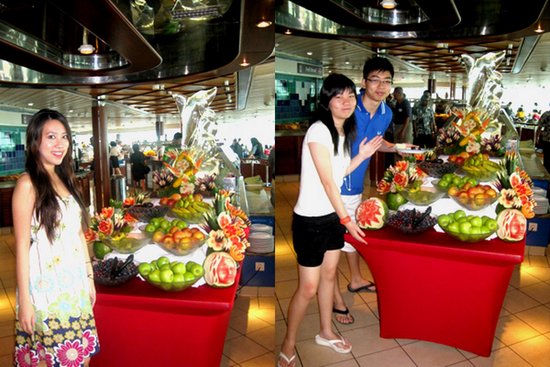 Fruits station! Can you spot a face at the right-hand corner of the table? Creative ah?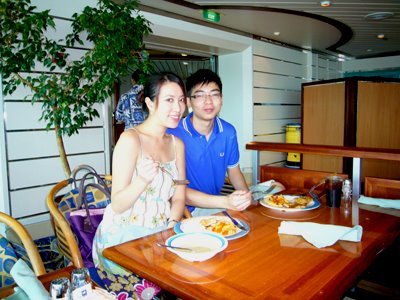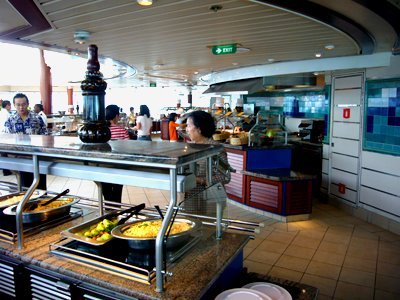 Happy seeking for food~!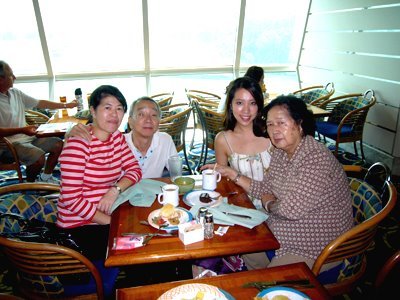 After Munching, We Went Exploring.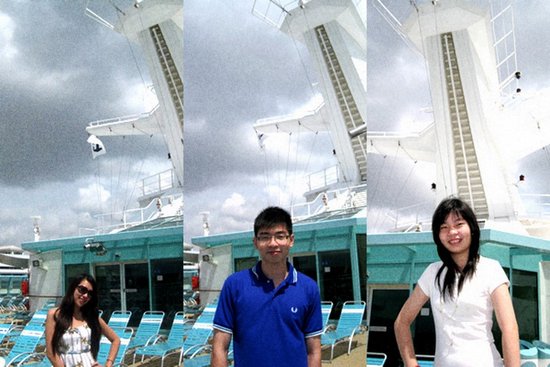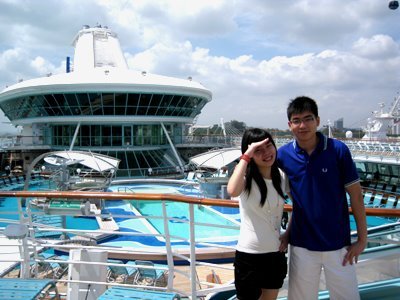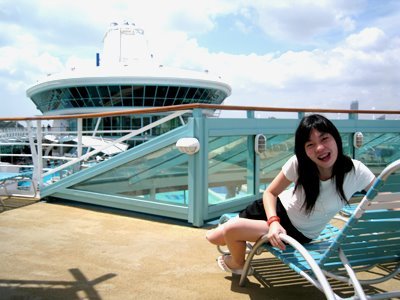 I'm saying "hi!" Though I look like I'm about to pee!!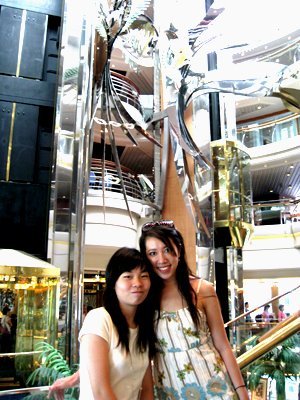 Took this at.....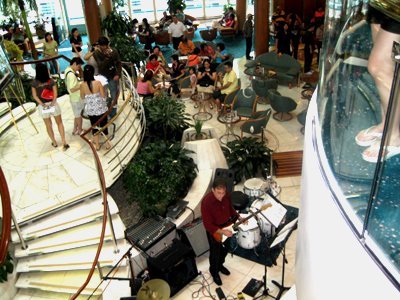 The "Centrum".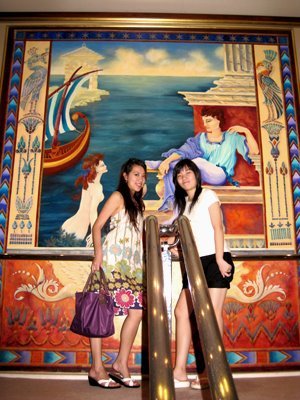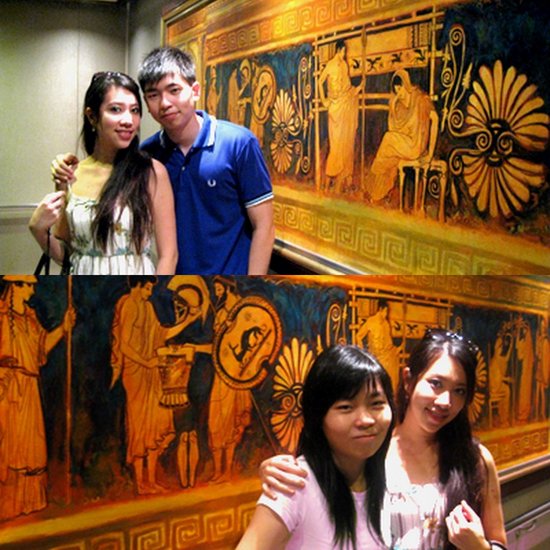 They do carry out Art auction!! So classy right?!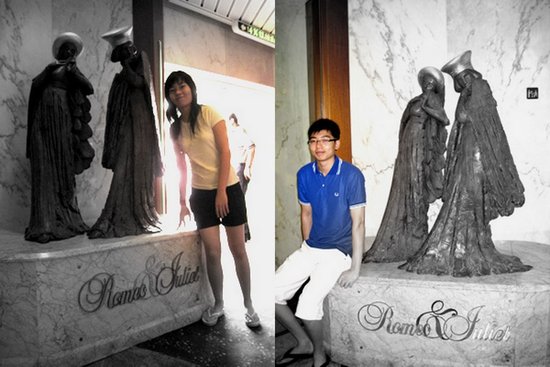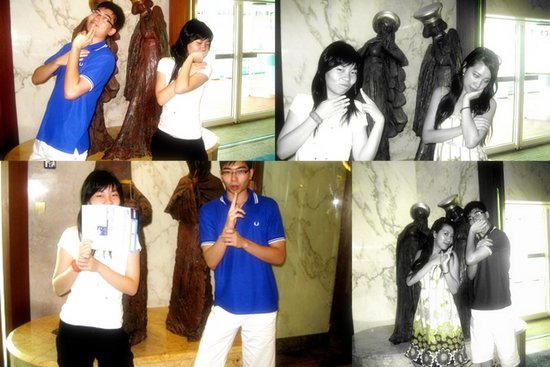 "Romeo & Juliet", Our Dining place for dinner. It's VERY formal.!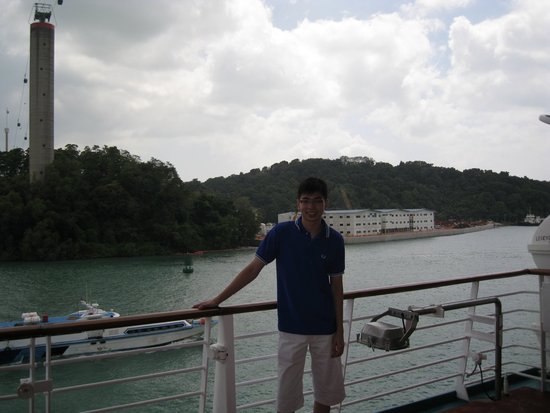 Still in Singapore although we already took plenty of photos.
Waiting for THAT very event to start before we could set off. You will find out soon...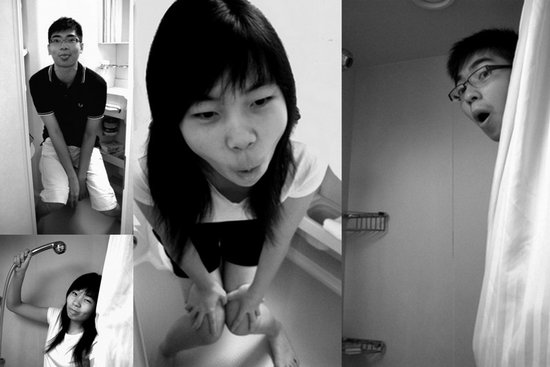 So we head back to our room and make full use of the toilet...
All Of The Sudden, An Alarm Rang! Time To Go To Deck 4...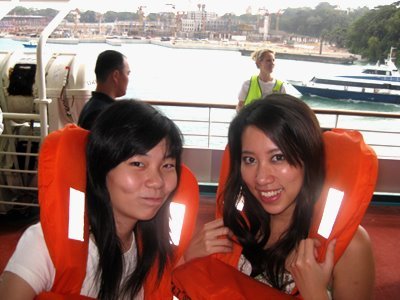 Assembled there with everyone wearing life jacket. HAHA. YES! It's compulsary. We have to do this major evacuation before setting off. Cute ah?
Everybody Were Send Back & At Last, The Cruise Start To Move!!! YAY!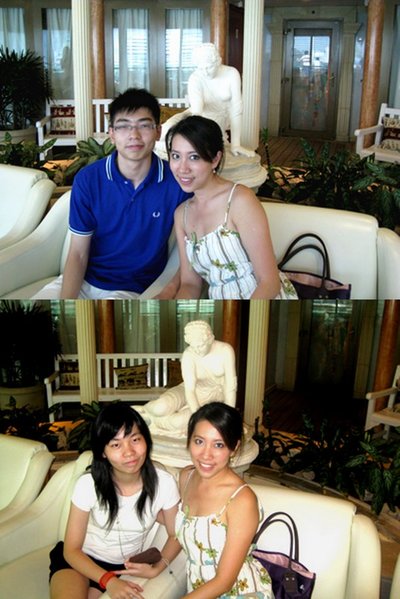 The Massager Room + Gym.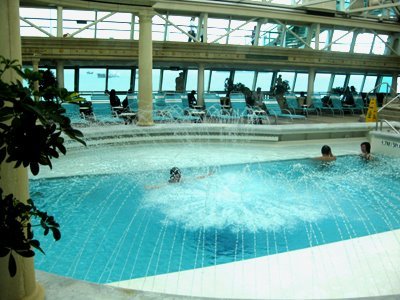 The indoor Swimming pool! It's not very big actually...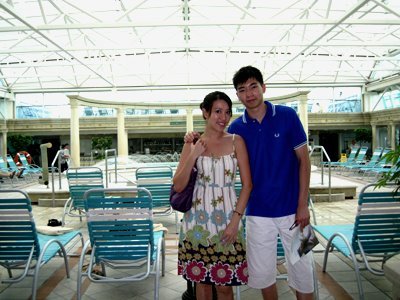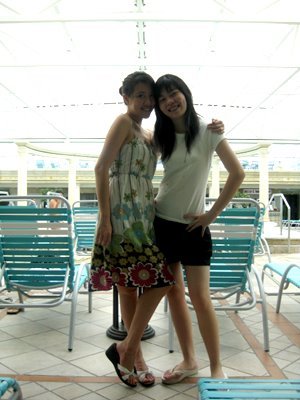 Presenting, The Outdoor Pool~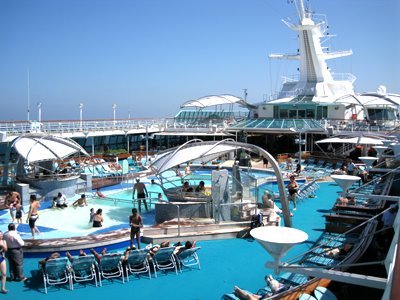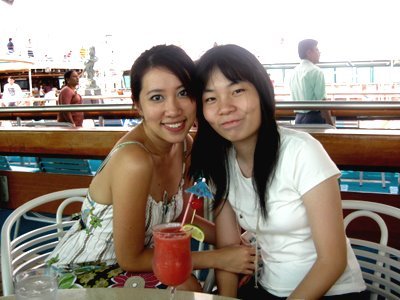 At the pool side, drinking Strawberry smoothie. How Relaxing...
[[To Be Continued.....]]