Presenting, The Outdoor Pool~(Continued)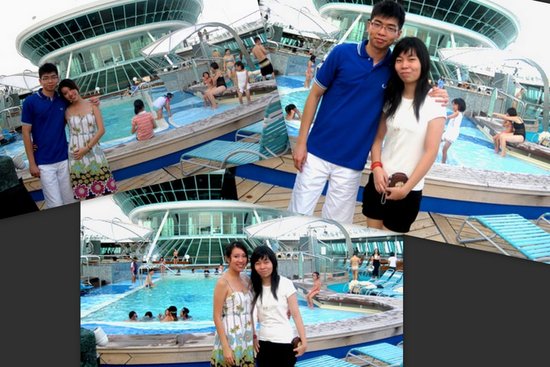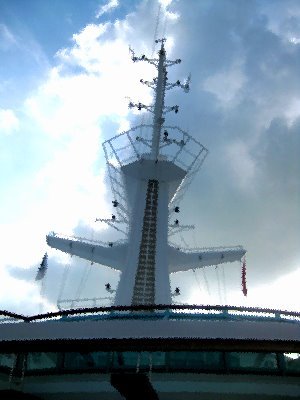 An artistic shot of the cruise's.... Erm. What's that? Never mind! It's just the top of the cruise.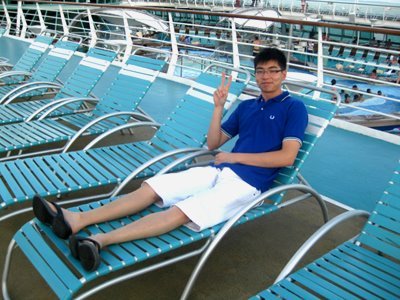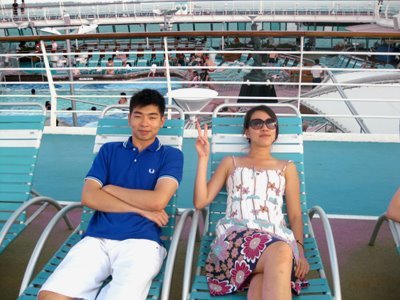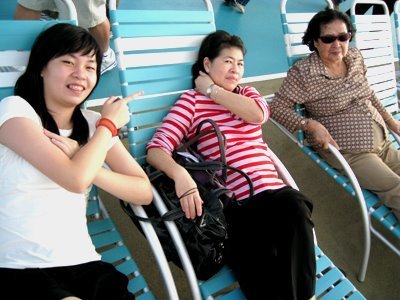 Most Windy deck goes to Deck 10! The highest level of the cruise ship. Although there's 11, but it's a bar.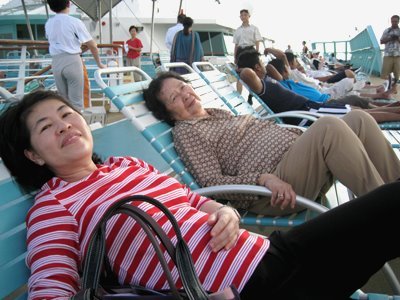 They really do know how to enjoy~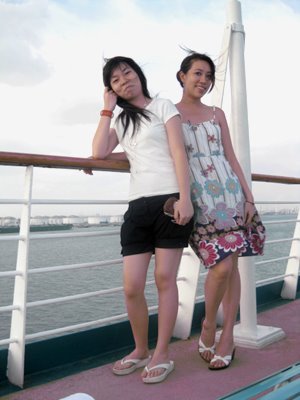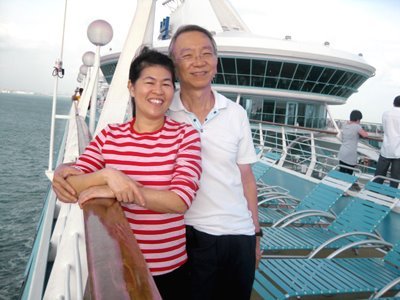 My Lovely Parents/Sweet lovers...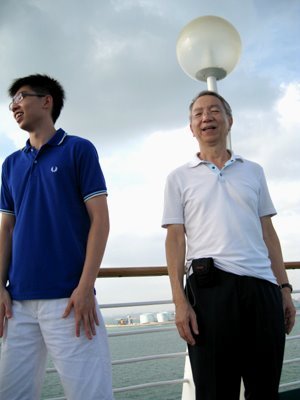 Both of them would definitely win an award for "the most consistent" camera men! Especially my dad.! See his camera pouch, hooked on his pants?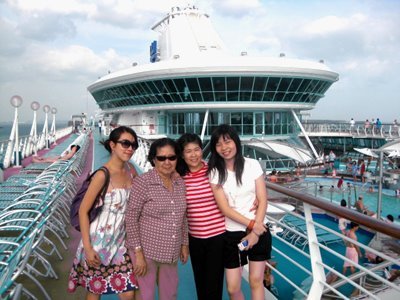 We all looked the same! What do you think?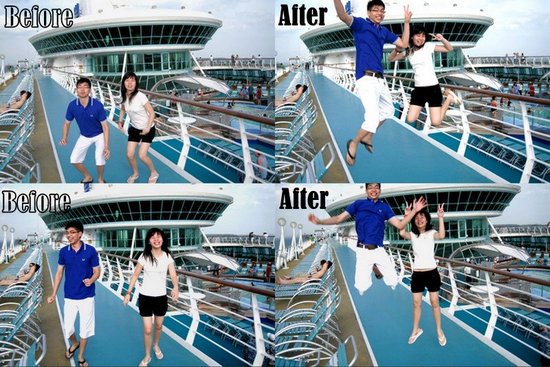 Jumping Made Us Energetic! Time for Ping Pong Match!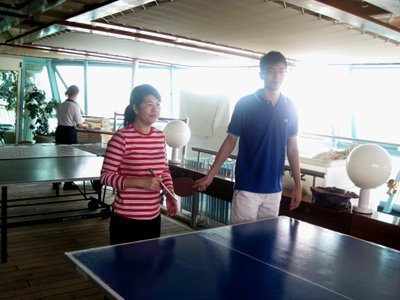 Brother & Mum, V.S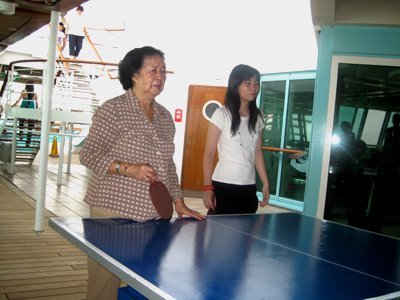 Me & Grandma. Place Your Bets!
Stomachs Start To Call For Help After Trying To Hit That White Ball Over That Net. And Of Course! We EAT! It's Dinner Time!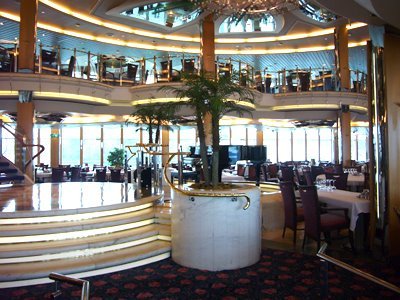 Welcome To "Romeo & Juliet" Dining Hall...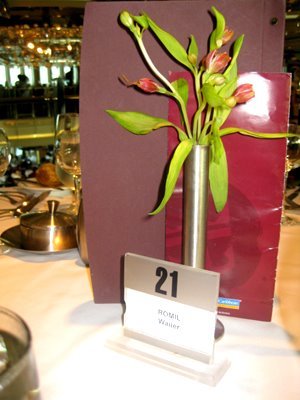 Please proceed to table 21...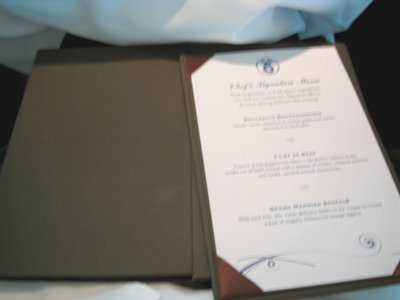 And Start picking your dishes.!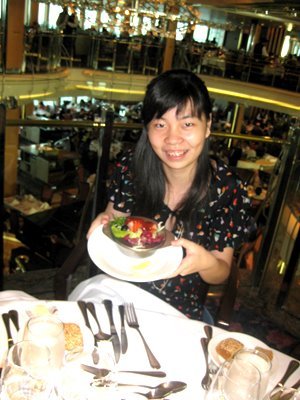 Starters. Shrimp Cocktail Salad.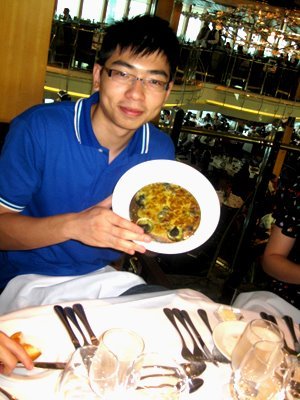 Escargots. In case you don't know, It's a type of land snail. It's really GOOD.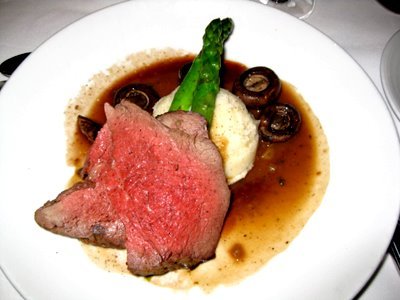 Main course. My sis's Steak.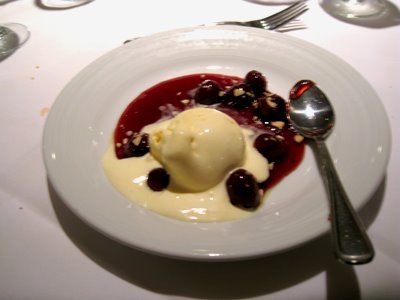 Dessert. Er... I forgot the name for this dish.! But it's vanilla ice-cream with red cherries.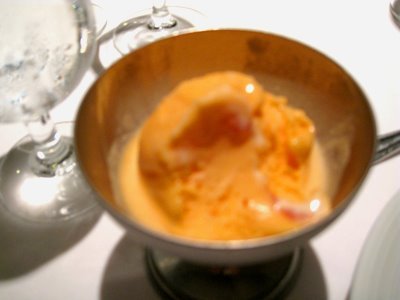 Orange Sherbert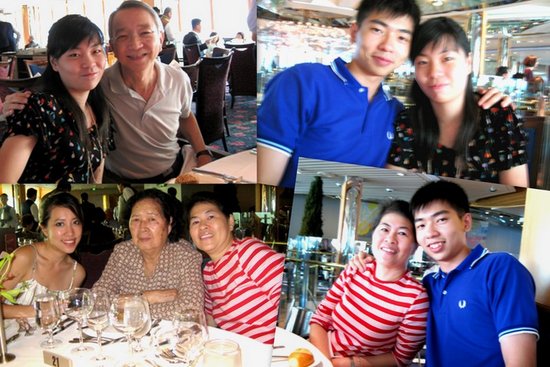 All Bellies Start To Bulge! So A Suggestion Was Made. It Is To Walk Around/Burn Some Calories!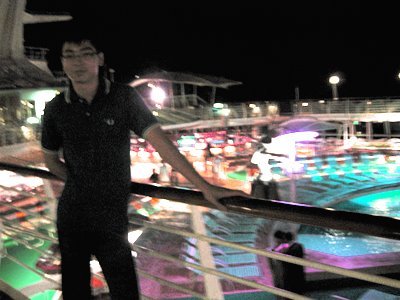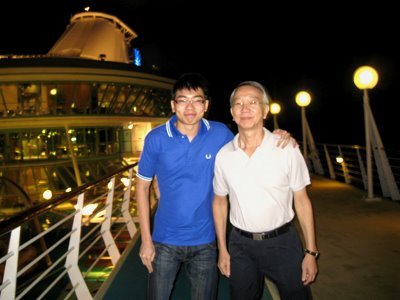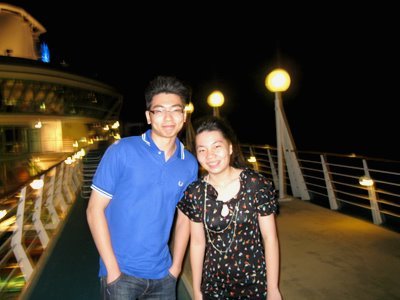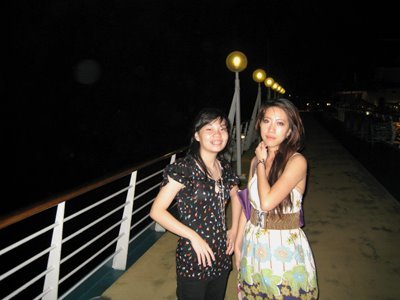 It was VERY VERY windy at night! We had to grab on the railings to prevent us from flying away! Alright. It's a bit exaggerating.. Hee! But you can see that shirts stick flatly on our body and hairs were in a mess! That's why girls don't look GOOD in these pictures. RAH!
Next Stop, (Night-Scene Look Of) The Outdoor Poolside.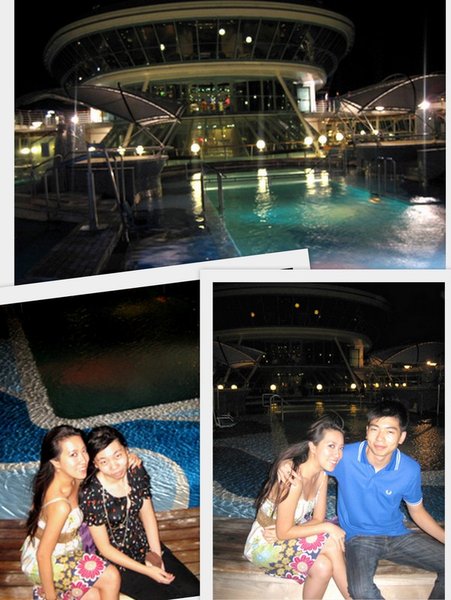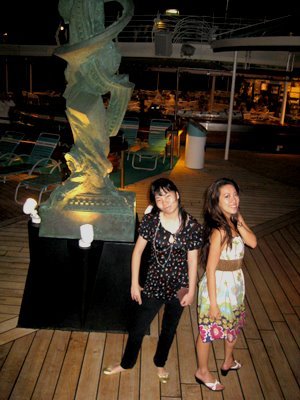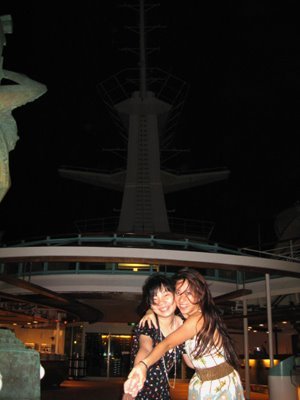 See what I mean? The STRONG WIND forcing you to eat your own hair?
Time: 09.15PM. Whoo~ The Entertainment Show Is About To Start! Hurry, Get A Seat!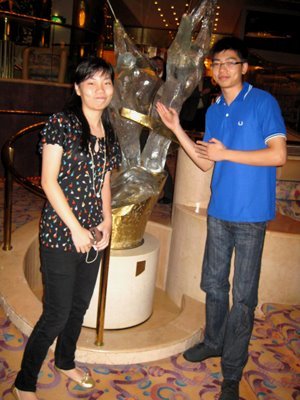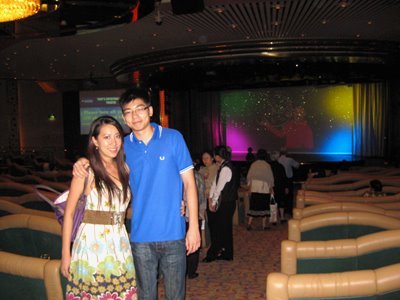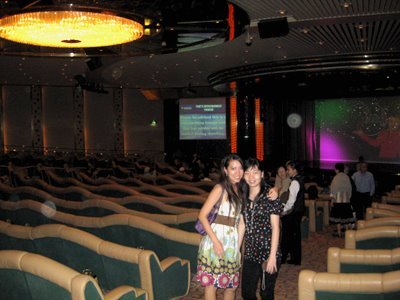 Enter the Magic World! It's magic show! Yeepee!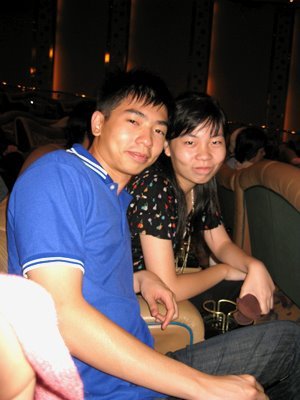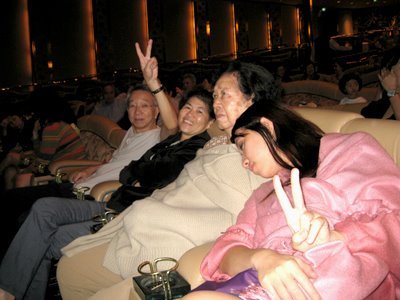 My grandma is a 'blur' person. HA. I mean, you see, she did not even notice that she was taken!
End Of Show. Went Back To Room And, Of Course, Sleep! Hey! I'm Not Going To Show You Guys How We Look When We Slept... :p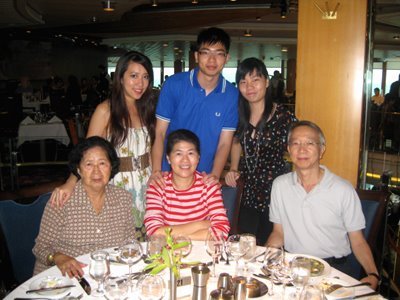 [[END OF FIRST DAY]]