What if your FRIDGE is too old & it 'retire' without any warning?! Like MINE! =.=.... All of a sudden, the milk was not COLD at all when you are eating your favourite creal and the ice cream became jelly when you are tearing off the wrapper! YUCKS! SO.....
Mission #1: FINISH UP THE MILK!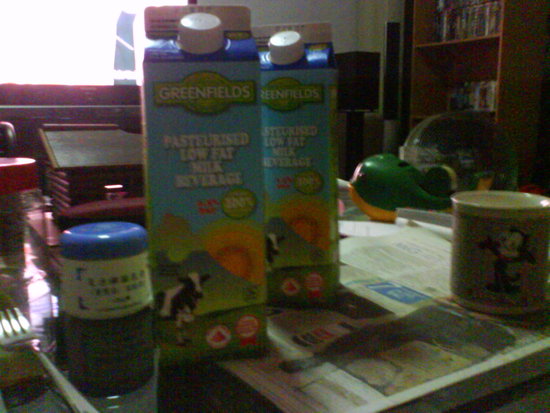 After effect: Become milk drunk but at least we did not waste it!
Mission #2: Can't finish? Share it with you dog.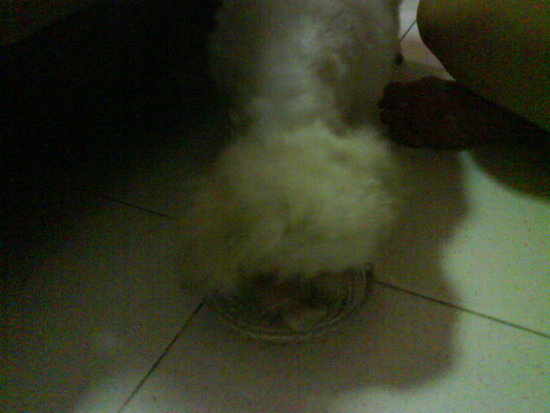 See how delighted Baobao is! :D
Mission #3: Pack the food that can only survive in cold condition.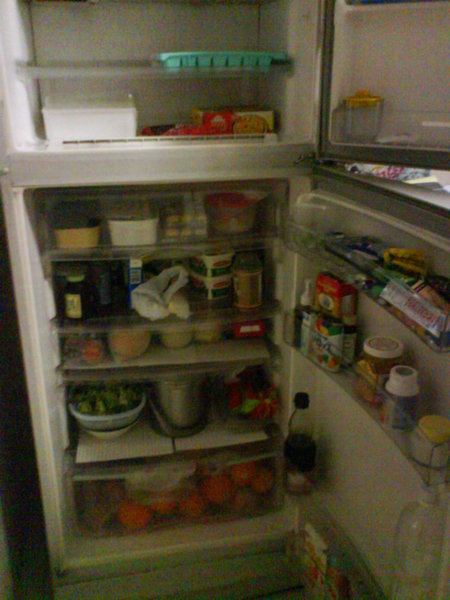 Possible reason that it broke down?! Too many stuff/too old.
[[END OF MESSAGE]]