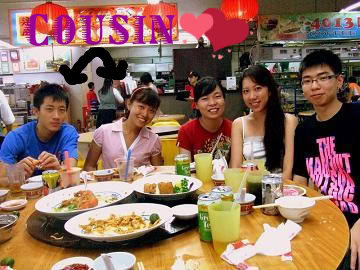 Yup! They are my cousin! :D
We haven't meet each other since the last trip to night safari, I think. It's been too long! Anyway, We finally ate dinner together yesterday cause their dad got a day off! But, unfortunately, my mother had to work! The opposite. -.- Ate vegetables, rice, prawn which is very crunchy, crab and blahblahblah... Those that humans could eat. Then talktalktalk like usual and went home... Ya! This is the point of family gathering what. However, we will be meeting again to sing KTV! Haha! Must start praticing?!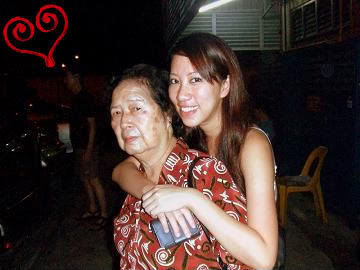 Our lovely Grandma!!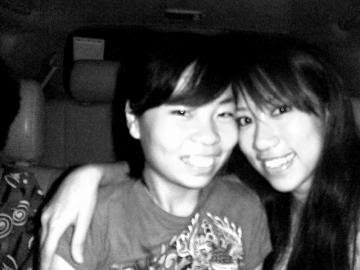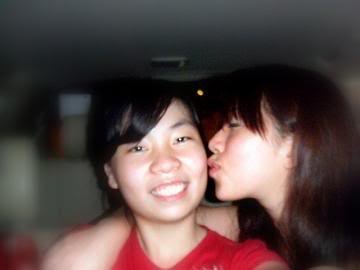 She kiss me & she like it. The taste of a cherry chap stick.....
[[END OF MESSAGE]]