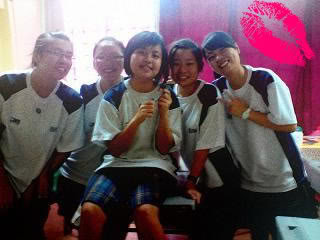 My buddies! Some of them missing. :P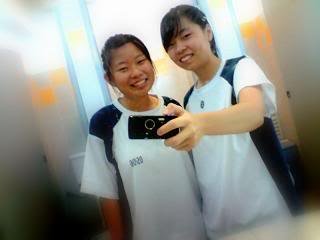 Wenlin the '美女'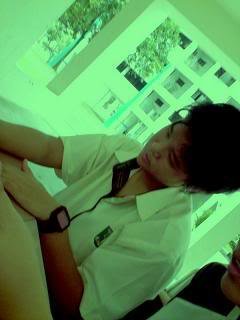 Ziya the chocolate. That's what Mr Edmund Ang used to call her. LOL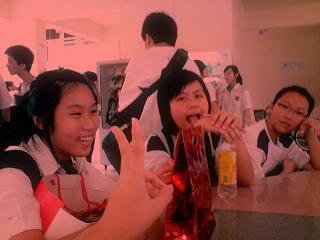 Angie, See that Bethany sticking out the freaking tongue, Doreen dreaming of someone.....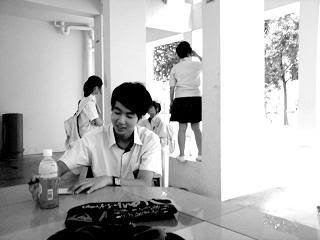 Leon, he was damn Emo. :P haha.... use to make Mr fong cry!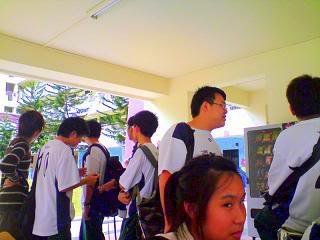 The gang of E2 weird boys. :P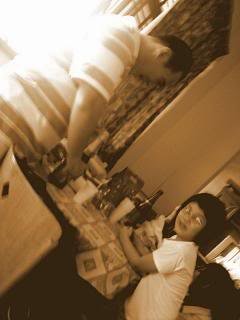 Looks like some very OLDOLDOLD photo right?! Actually he is pouring drinks for all of us. :D
More Pictures to be uploaded!
Right after school, I met up with my oldies friends! Miss all of them! Wenlin, Doreen, Bethany, Hwee teng, Ziya, Zhi hui, Angie..... BlahBlahBlah... Then went to meet the rest of our past E2 classmates. Sigh.. miss the fun we actually had when were talking about what we did in the past at the void deck while waiting for Mr Fong to reach home. (With the help of Mr Luo). haha. Gave him a shock when he came out of lift & squeeze into his tiny house. :D Ha. It's fun.! :) Took pictures and rushed back study. (sigh) PS: Good to hear that you are going to enjoy your life without teaching and All the Best to you!
[[END OF MESSAGE]]