today is the BIG group co gathering! out of 60 students, theres only 10+! yea!! see how united we are!! haha.... :p but its good that only this 10+ people turn out so that this gathering will not be that chaotic! :) one thing to be concluded after the sentosa beach trip. we learnt to make a ARTISTIC sculpture out of sand! our teacher for this ARTISTIC work is LIM ZIYI aka the frog. this guy is really in dead shit just now when 4 HUNKS(er... should i use this word to describe them?) especially the KINGKONG keep bullying him. placing sand in his underwear is one out of MANY MANY kinds of methods. haha... poor ziyi... all we can do is to watch lor.(aiya.. you know..because we cant touch even 1 of their hairs! if not 4 bullies will run towards your direction. -.=)
okay... so lets see how THE FROG did for his sculpture!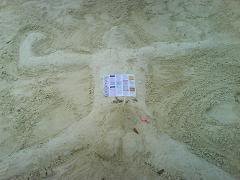 TA DA!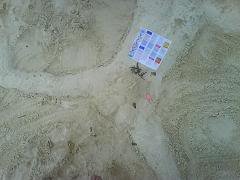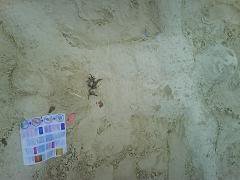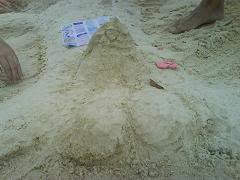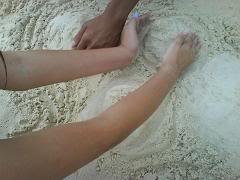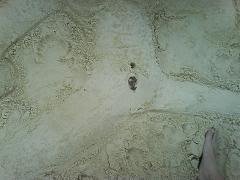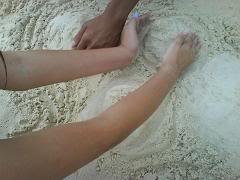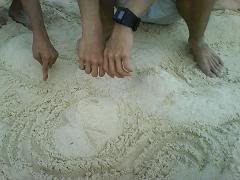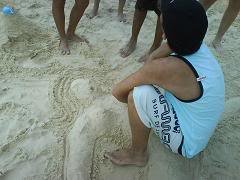 he is trying out the new syllabus for SPA.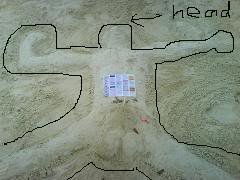 --> for those who cant define!!!!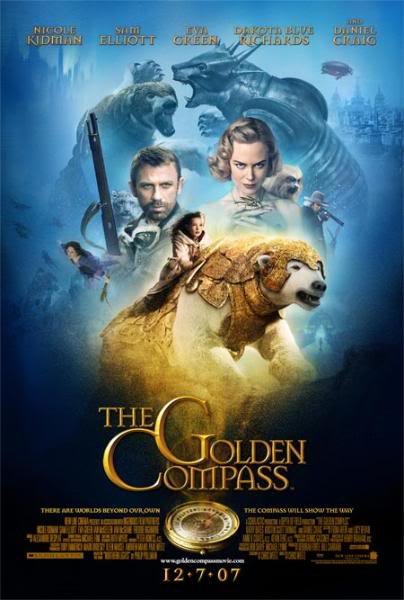 watch this movie at AMK hub later. this time, the amount of people decreases to nine. & luckily, all these nine people were HIGH ones. :D mwahahaha!
[[END OF MESSAGE]]