ooh...... wednesday is a bad day to study for pigs.... :p so they went to 'open' the beef noodle stall at ps. why? because they were earlier than the stall uncle. three little pigs ate their beef noodles while another large pig sat there & play MY psp. :p oops... then they ran to buy tix to watch the "gameplan". after that, 2 greedy little pigs rush to buy their popcorn. (not me)..... but me & another little pig went down to buy "beard papa". ya... we are smart pigs. :D finally, they watch the movie until one of them cried......(i shall not name)hmm.. anyway, nice movie!!
END OF STORY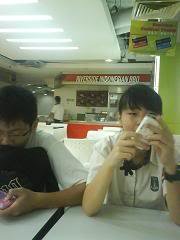 who took this?! the same pose for han boon for the previous post,gay playing pink psp AGAIN. -.-....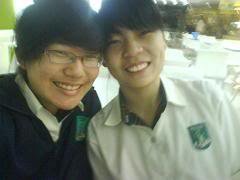 happy to see the beef noodle uncle opening his stall!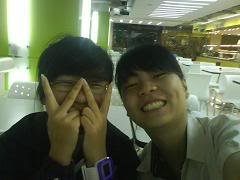 "yeayea" krystle pose tells you so.. :D haha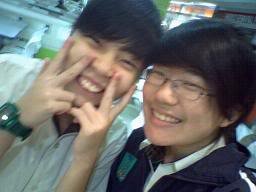 krystle ask me to copy her do this pose de....... i am innocent.... :D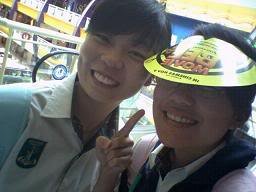 look!!! another retarded girl having a bee movie cap!!!
[[END OF MESSAGE]]