yes... everyone in sec 3 still have to go back to school to have lesson because we are going to be the ones taking O levels next year. one word, "SIAN"! sigh.... so everyone is chionging to have good grades for O's....... I GUESS?!
but there is still some slackers in class like 3E4 for people naming gary, krystle, sihui, hanboon & of course ME! :D
HIONG MOMENTS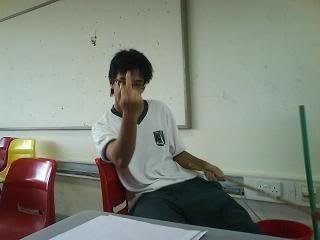 "F*** off....... if not i use this broom to hit you instead!"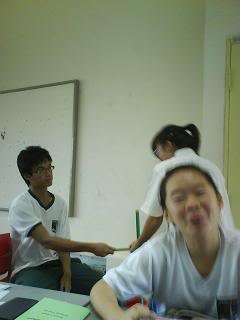 reminder: if you do not want to be a "not aware of surrounding" extra people, please do not pose a funny look in front of people who are fighting at the back. :p lol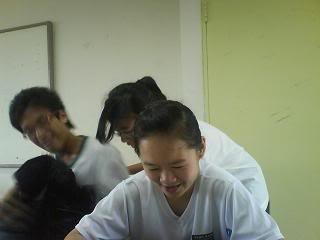 krystle raping gary so that she could take his handphone to delete her ugly photos.
CALM MOMENTS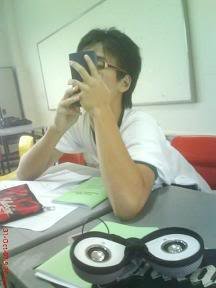 i didnt take this photo! its hanboon!!!! he ask me to upload on my blog de! :p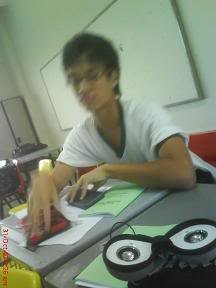 hanboon says gary's hand looks like gay. :p wahaha..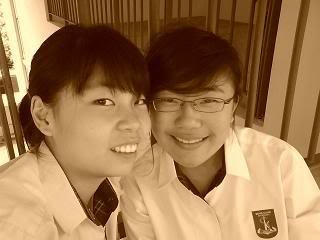 waiting to study a maths for krsytle(or maybe RUN AWAY FROM CLASS). :D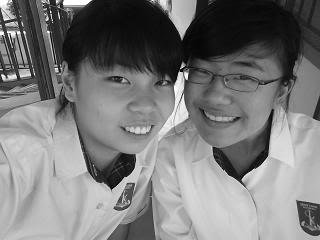 we are rotting....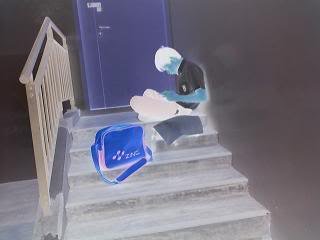 a lonely guy playing psp in a loner corner.
[[END OF MESSAGE]]