the 'human' can be anyone in the following pictureS you will be looking at later.! dont get excited! i haven say my story yet! hmm...... have bridging lesson today & unfortunately, theres some IDIOTIC guy who spoil my mood TODAY! me,'niang niang', hates it! what he did is he called my 'huang hou niang niang' to tell her that i PON lesson. WHAT NONSENSE! its EVERYONE lor.. :p oops! :X In conclusion, he is a very bo liao man. This explains why he has hair problems...... :X so...... let me JUST show you some CHAOTIC pictures i took today...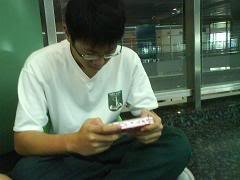 AH!!!! THIS GUY has been in my previous post! he is still a gay, playing pink psp & he is in the same playing psp pose!! its only the changing of backgrounds... (ya...i use photobucket to edit the background if you believe)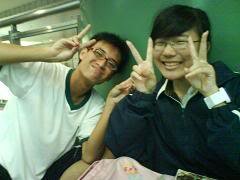 horse & pig!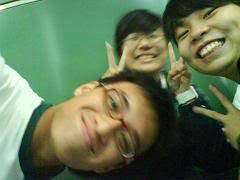 horse, white ghost & pig!(this is a photo whereby two strange animal or thing came into picture ACCIDENTLY)
WHEN ANOTHER SUCKER CAME......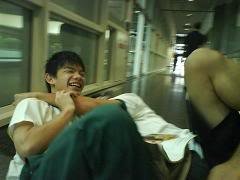 horse cannot resist hugging this sucker....
SO WHAT HAPPEN IS.......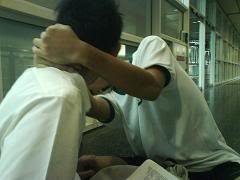 THAT GAYS ARE IN ACTION!! OH GOSH! SEE WHAT HAVE GOVERNMENT DONE TO THE LAW OF ALLOWING GAYS!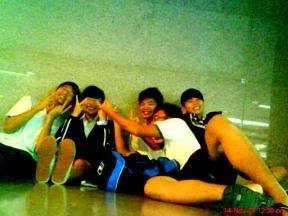 gary the spoiler!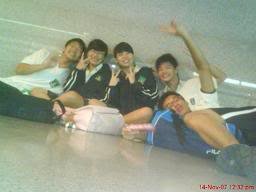 never mind about that.... they are still a happy family afterall....
NEXT SCENE
co meeting is about to start so we can be spotted at ALMOST EVERYWHERE..... IN SKCC GROUND LEVEL.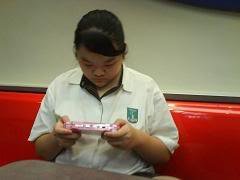 NOTICE to EVERYONE: PLEASE BUY A PSP NOW TO STOP THE SHARING OF PSP IN THE WORLD.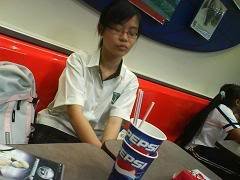 please do not show obvious facial expression to anyone! especially ME! :D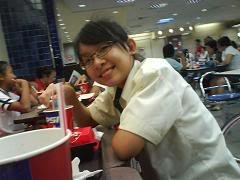 she is called CAT, C-A-T.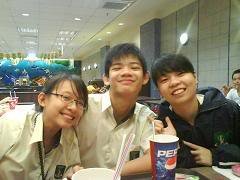 who is the most extra one?! JASON! HE seperated me and my lover!!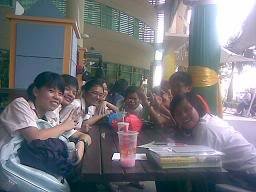 i am the NIANG NIANG of this group... BUT I DIDNT TEACH THEM TO POINT MIDDLE FINGER. i am an innocent niang niang! :p
[[END OF MESSAGE]]