its tiring but its worth it! its really fun though the members of co aren't that high.... sigh!!!!! but i wish that the members had a really fun time together in the camp & appreciate the games we have made!! :D haha..... i love co camp & i miss the 07 co committee!!!! :)
WONDEFUL MEMORIESday 1
TC session.. (talk cock) :p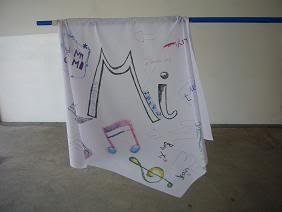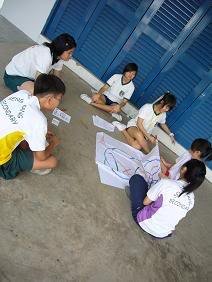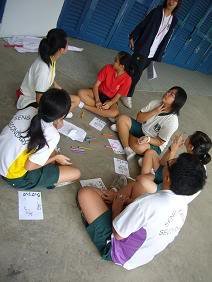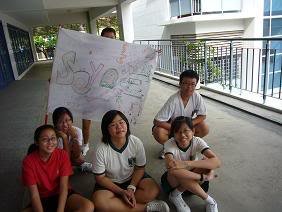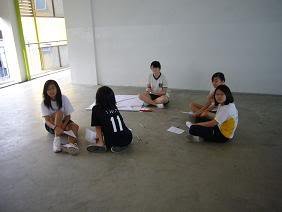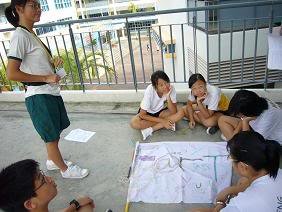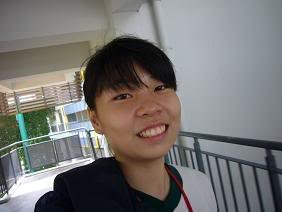 oops!!!!!!! :x
in haven designing maze...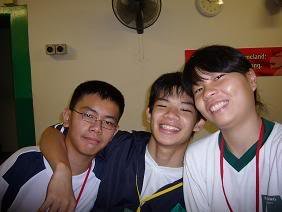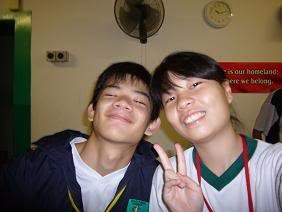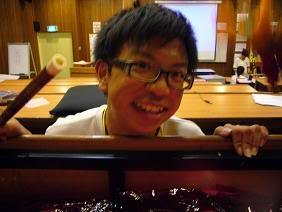 under red light de GHOST ziyi!
bonding time!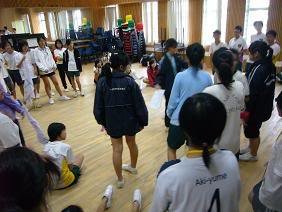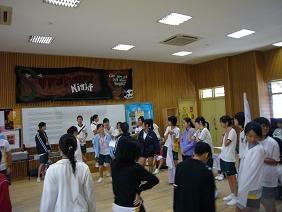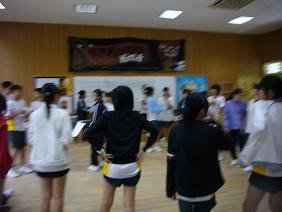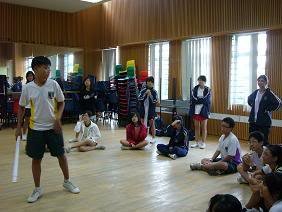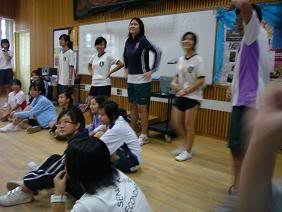 egbert, are you happy teaming up with your chairperson?! haha.. :p oops! dont shy lah!
sleep sleep sleep!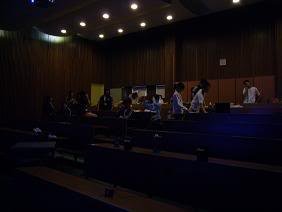 ava room. this is where committee sleep! yeayea! can you see?! anyway, its good that you cant see anyway.. :p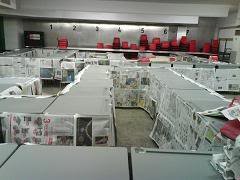 a pic of the maze we made for the members to crawl under!
didnt get to take pic during night trail because i dont want to take any DIRTY photos..........
day 2
preparing the morning workout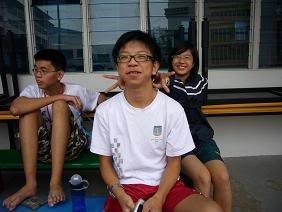 sinyee and ziyi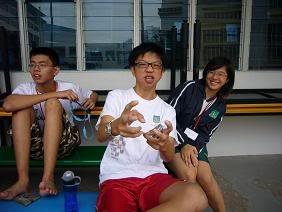 eeee....act cool ziyi! yucks! :x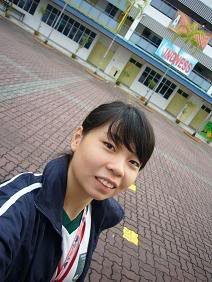 OH MY GOD! who is this?! :X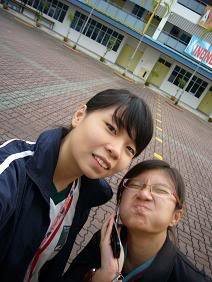 the chairperson so act cute! you see!!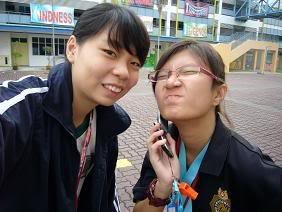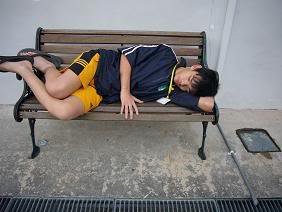 SEE this guy over here... his name is jason from 3e4. now you can see the unglam part of him sleeping in PARADE SQUARE! :p
eating breakfast with members..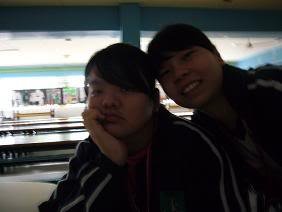 tired jillian having breakfast.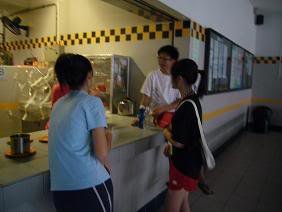 "auntie!! i want more HOTDOG bread!" ziyi, xin hui and nina say..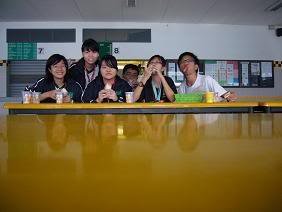 during morning workout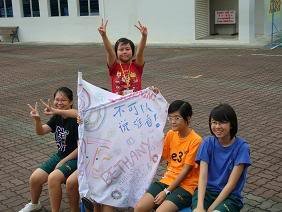 this is DO group!!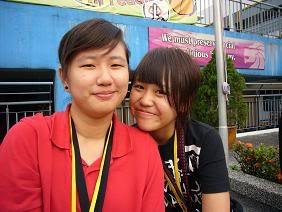 elaine & jasmine, slacking leaders! :p oops!!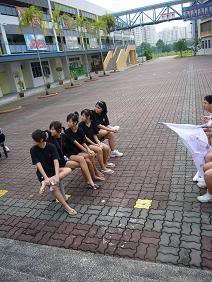 this is skss hei she hui meimei!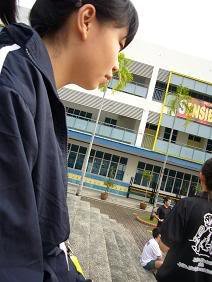 who is the culprit who took this pic?!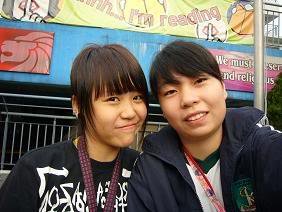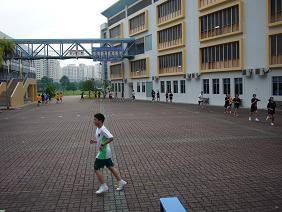 punishment for not being high!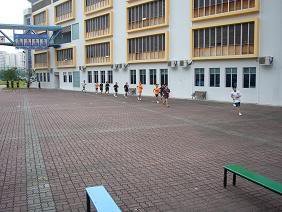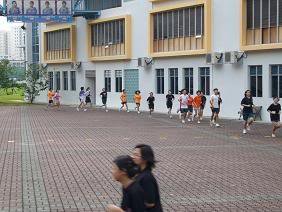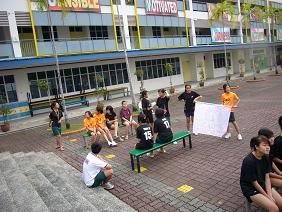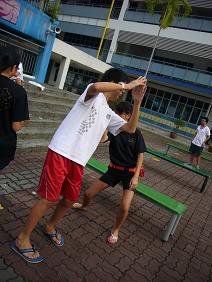 this is a sweet couple.! ziyi and grace! see!!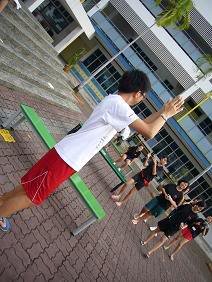 ziyi being a human pole.... & he loves it!
stations of games to participate.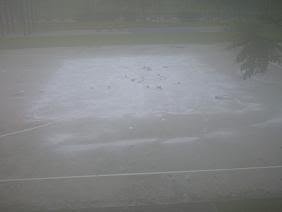 a spot in the basketball court covered with powder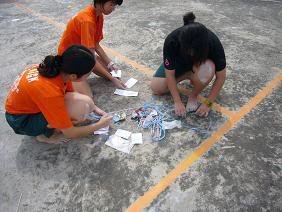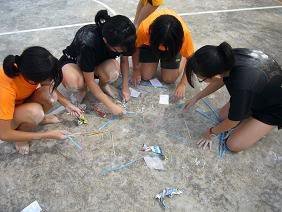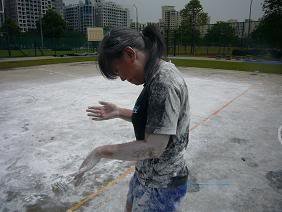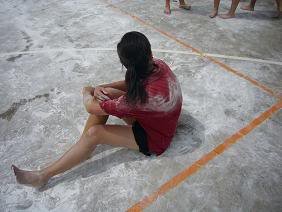 this is elaine from 3n6! another unglam photo being caught!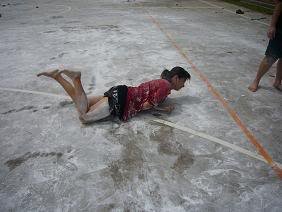 ooh! i love this part! :p mwahaha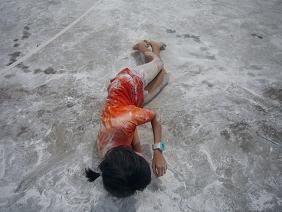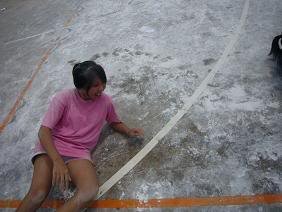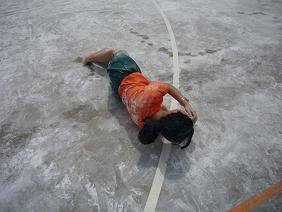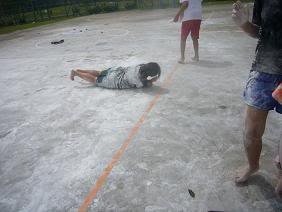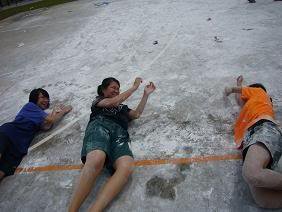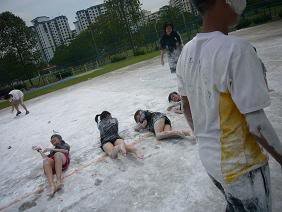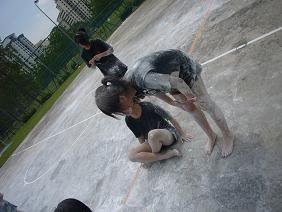 this is jasmine from 3n6 too! :)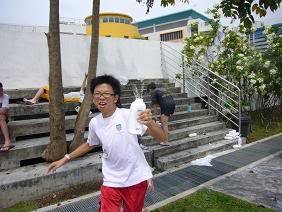 HAHA!! i didnt take this pic! but this is damn funny!! HAHA :P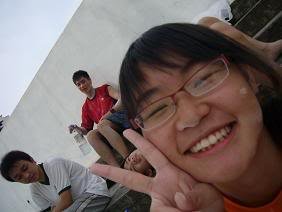 who is this?! so zi lian! aiyo!! :p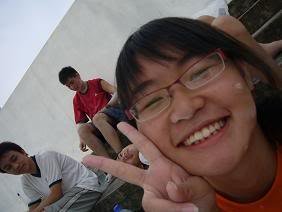 second shot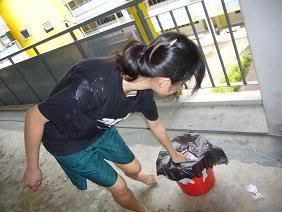 this is another station whereby you have to take rubbish!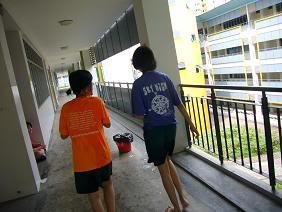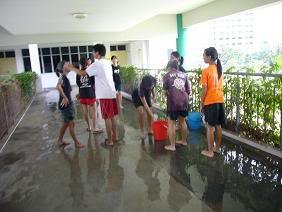 hurry! fill up the pails!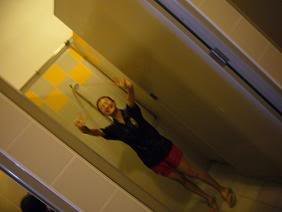 CHUCKY getting WET!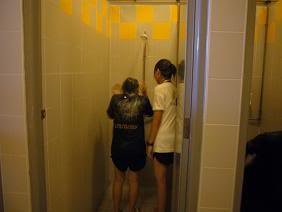 girls bathing together! how lovely!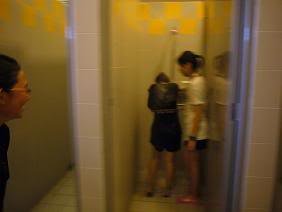 see that retarded wen chuan?! haa...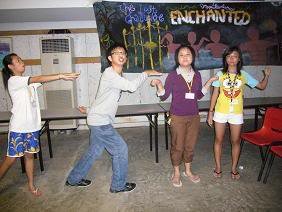 we have LIVE models to pose for us! (refer to the poster at the back)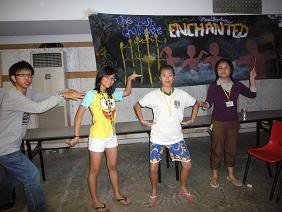 DANCE NIGHT!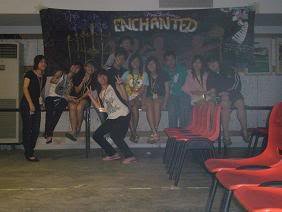 our glam committee!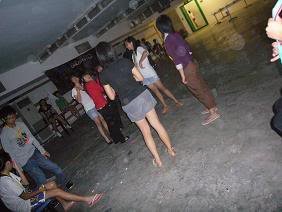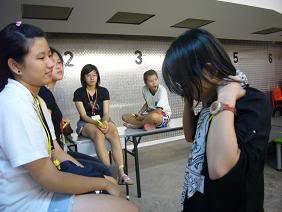 trying out new design of scarf on melody chan of 3e2. :)
END OF CAMP 07! this are all the photos i have taken. thirsty for more at val's cam! will take from her some other day. :D take care everyone! and SPECIAL THANKS TO ALL SENIORS THAT CAME TO OUR CAMP! THANK YOU!!! :)
[[END OF MESSAGE]]