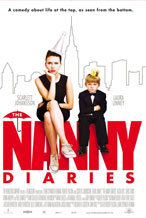 what we(Krystle and Mengshi) do yesterday??yesteday is the day where mugging S-T-O-P for a W-H-I-L-E. ya... then went to watch this movie at plaza Sin. MENGSHI AND KRSYTLE dont teach me how to do bad things leh. i guai gia! teach me how to sneak in to look at the newspaper to see whats the time slot for movies at TIMES? =.= GUESS WHAT? i chould feel SOMEONE looking at me that time. -.--.-... then we watch this movie called the nanny dairies! yups! not bad & luckily i didnt cry for it. not like krys and meng. :P hee..(actually i dont know whether they did cry or not) share this popcorn with mengshi and its like DAMN BIG! but we manage to finish it! yeayea! its in a moomoo metal can. :D the best thing is that its PINK in colour! :D
walk around after that & went to KINOKUNIYA.. WHATEVER. then learn how to say dog in cantonese with krystle so that i can S-A-Y ma meng! hehe... :)) fun day afterall.
krystle and ma meng! sorry! cannot go zoo with you guys today. oops... but we should go to zoo when KRYSTLE KHOO go Hongkong! :D because i want to take pics with the ANIMALS! :DDD haha... anyway, lets check out the price first... hee.. i scared i cant afford. :P hee..... nice day to you guys!