finally, one day of cip is over! yea!! are the teacher-in-charge of co trying to fool us? 10.30 report?! when the concert starts at 2! =.= they are all mad! sigh... i sometimes just cant stand them. or must i say, " I HATE THEM!" anyway, its a performence for the orphanage, so i think its alright lah. BUT tomorrow one......... HAIS...... its for old folks! it will be like....... SO cold........... never mind. this day will end soon! yea!
hmm.. i think bethany and wenlin are mad. alright. should i say the CP has laughing gas at the place near MRT? OH GOSH........ we were all laughing like mad bitches all the way! haha... i mean.. mad girls. my mind feel so relax now.. :D thanks to them! : )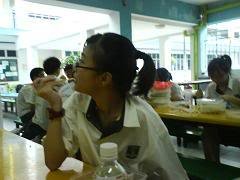 "I CAN'T FINISH! HELP ME EAT!"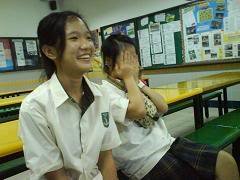 this is keege and jasmine. (one not covering face, the other covering face)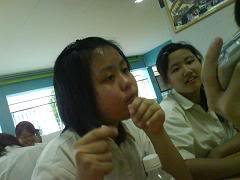 i want to PLAY!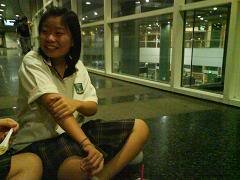 "OUCH!! stop touching it! HAHA....." i thought she should be angry. =.=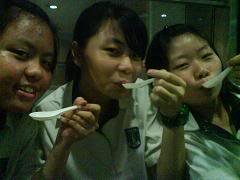 we are at CP & this stall selling mian xian at B1 is nice!! very GOOD...... come eat the mian xian here!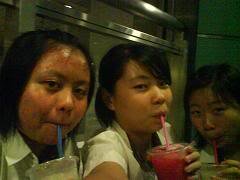 OH! this bubble tea stall is selling very nice bubble tea! come try it! its very GOOD......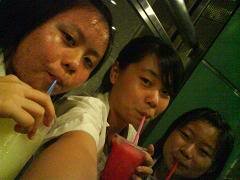 whos that DARK GIRL? : D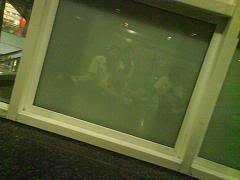 whos image is that! OH MY GOD! i can see 3 figures! i have THIRD EYE!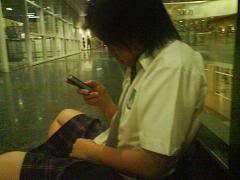 Rule no. 1: STOP PLAYING THE PUZZLE BOBBLE IN THE PHONE!
[[END OF MESSAGE]]