poeple go to beach to make love and be romantic like what happen today. BUT.... its not us. : ) dont worry. doreen, hwee teng, wenlin, ziya and ME just went to celebrate ziya's EARLY birthday today! :D haha.. let me show you our TO-DO list..
FIRST, we ate pizza at OF COURSE, pizza hut. eat till all our stomach was bursting out.
THEN, we decided to bring the birthday cake to the beach to cut with ziya. ya.. i know what you guys are thinking. you guys must be like, "WHAT THE HELL! CUT CAKE AT BEACH! SIAO AH!" yes.... we are siao and we just like being siao za bo! :)
LAST, play and eat and dig and STRIP!(not me but the others.) bet you guys want to know the FUNNY PART? hmm.. alright! i will tell you! i SUCK BLOOD today. :D see this and you will understand.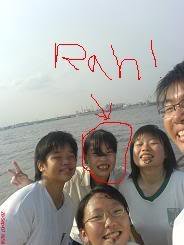 WAHAHA! RAH! i just suck too much blood till i am damn FULL. actually i was just eating chocolate cake and i happen to BURIED in my whole face. -.- if you believe. i know you guys will say "HAHA! KEE WEI SO UGLY!" actually, i ACT ugly and unglam de lor.. :p wahaha..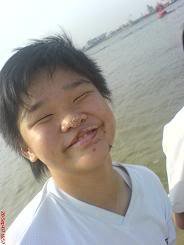 tml birthday girl. she is mad about CHOCOLATE CAKE TOO! :D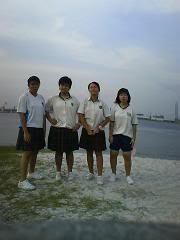 the weird 4 generation kids... who is the LAO-EST & who is the YOUNGEST?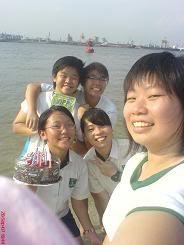 time for nice picture. OH......isnt it SWEET!! the birthday cake and the card! wenlin made the effort to do the card. (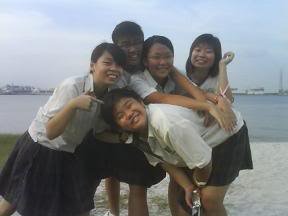 our GANG BANG photo. joking.... :)its glam picture!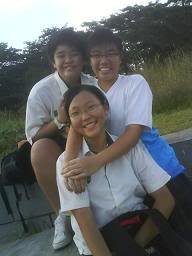 who are they?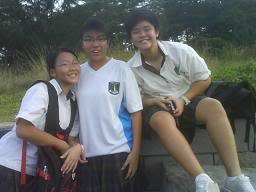 who are they again?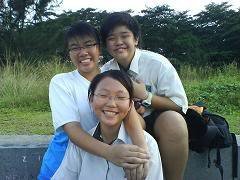 OMG! who are they?! why keep appearing in my blog!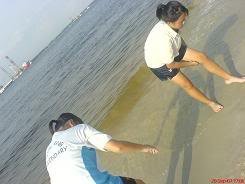 rocks RAWKS.... yup. because they can bounce on the beach.! =.=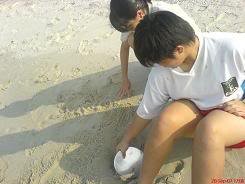 DIGGING FOR BODIES. thats why we are there! joking! we are making river channel, learning geography there. haha
[[END OF MESSAGE]]