1st part:
went school to celebrate WHAT??
OH! CELEBRATE TEACHERS DAY! :)) i was really really looking forward to the candyman dance! its the best item! :D yeayea! 3e4 RULES! hee..... i will sing and you guys will dance next time! wahaha.... was like siao zha bo cheering for you guys below lah! high until my whole face red! so happy to see teachers smile again. :)) hee..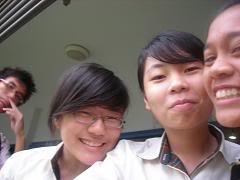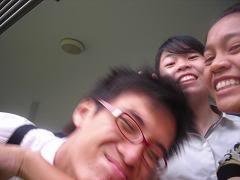 rehearsal that day where i help them video the candyman dance too!
2nd part:

does this movie look familiar! yup! thats right! ratatouille! nice and funny movie. can watch! me, krystle and mengshi went to date together! what day is today! why are we so lucky that we would always spot a few couples kissing. yucks! especially the one right in front of us in cinema! come on man! you can do it elsewhere! you are distracting my movie! eeeeee......
[[END OF MESSAGE]]